This new cration from KFF has been designed by the well-known Italian designer Monica Armani. GAIA's sensuous shapes and tangible comfort are guaranteed to impress. The soft upholstery of the generously proportioned seat and flexible backrest, which has been divided into 7 individually padded elements, is reminiscent of a flower. This chair exudes character and an easy grace, and its feminine elegance invites you to enjoy moments of the most wonderful comfort and pleasure. This piece of designer furniture is available with 4 feet or a skid base.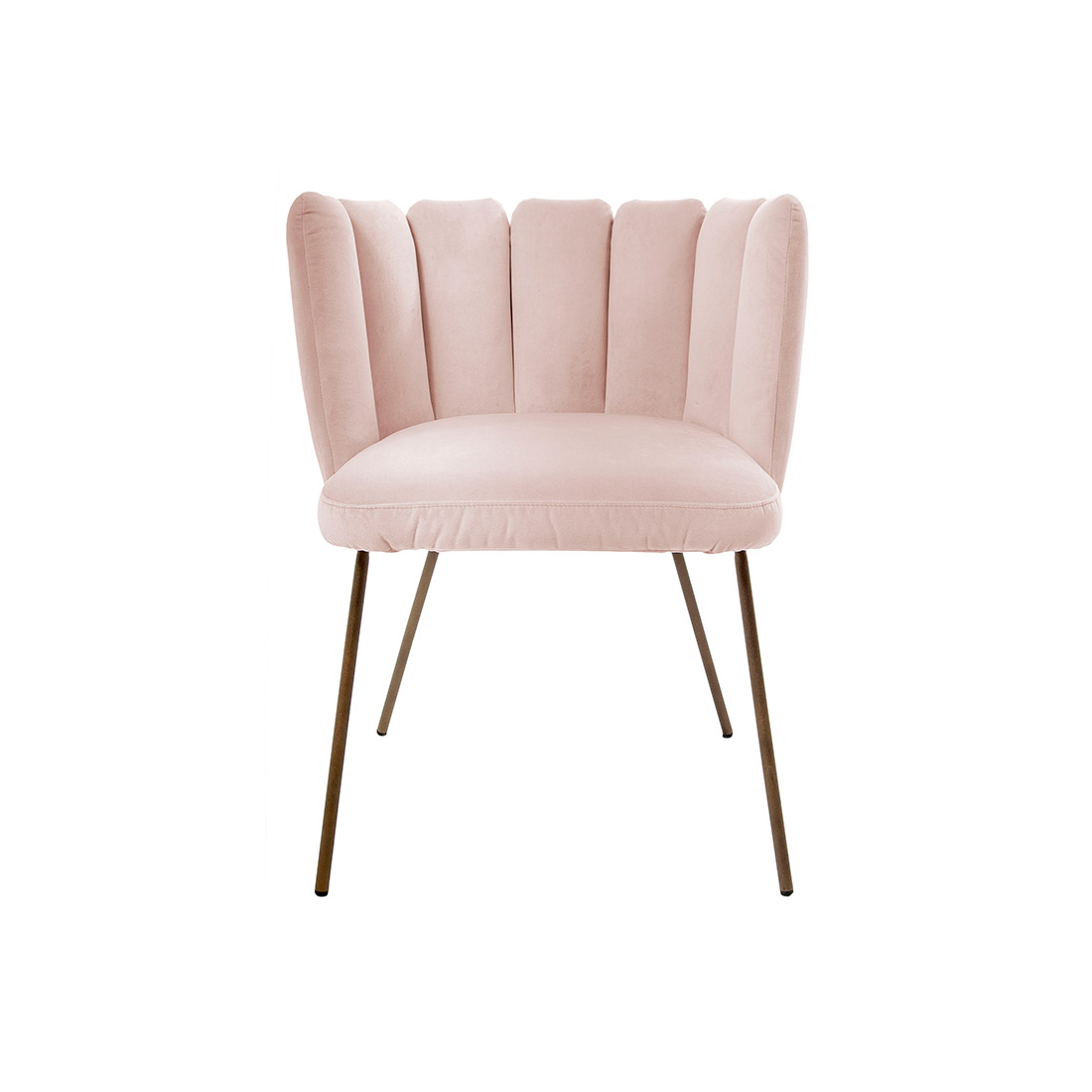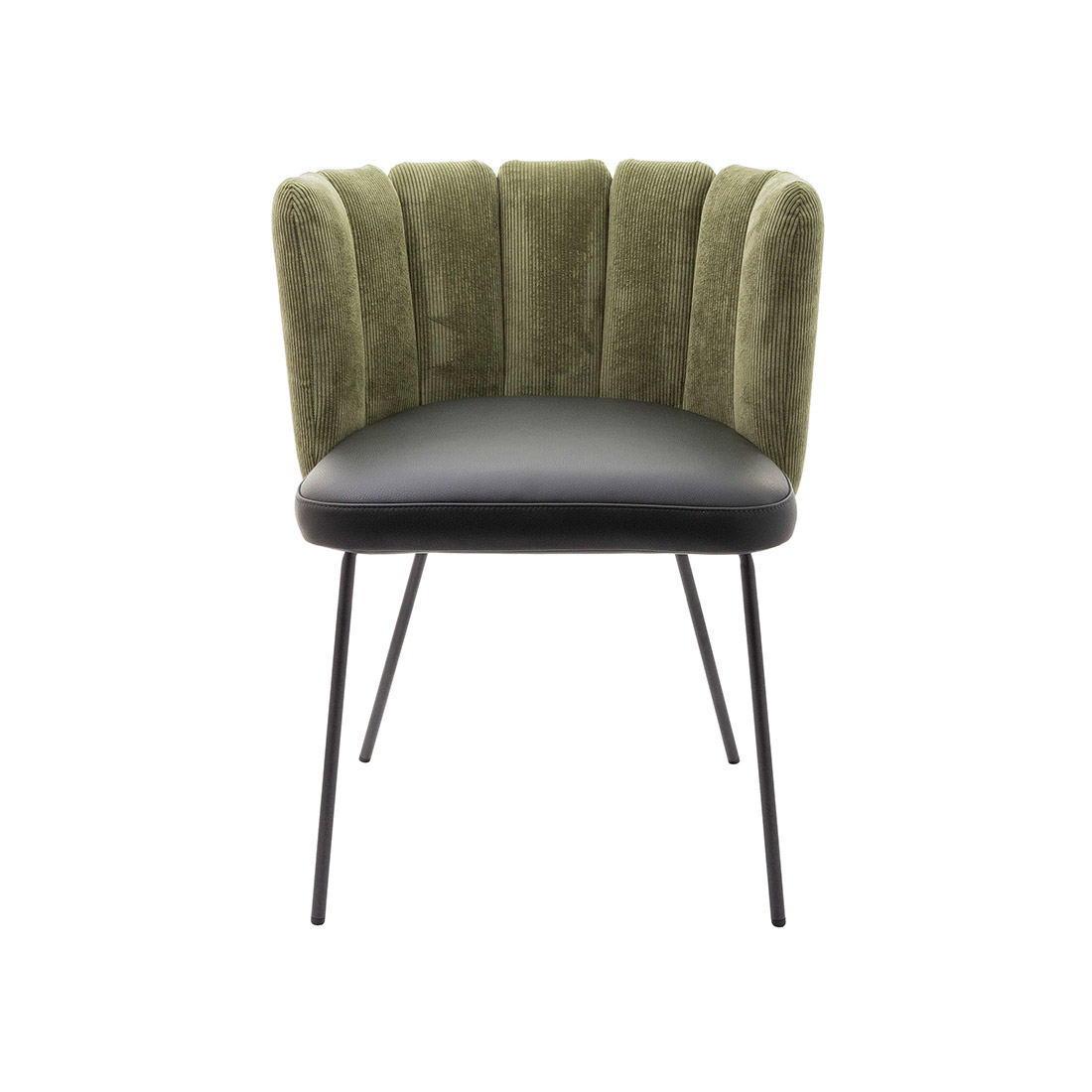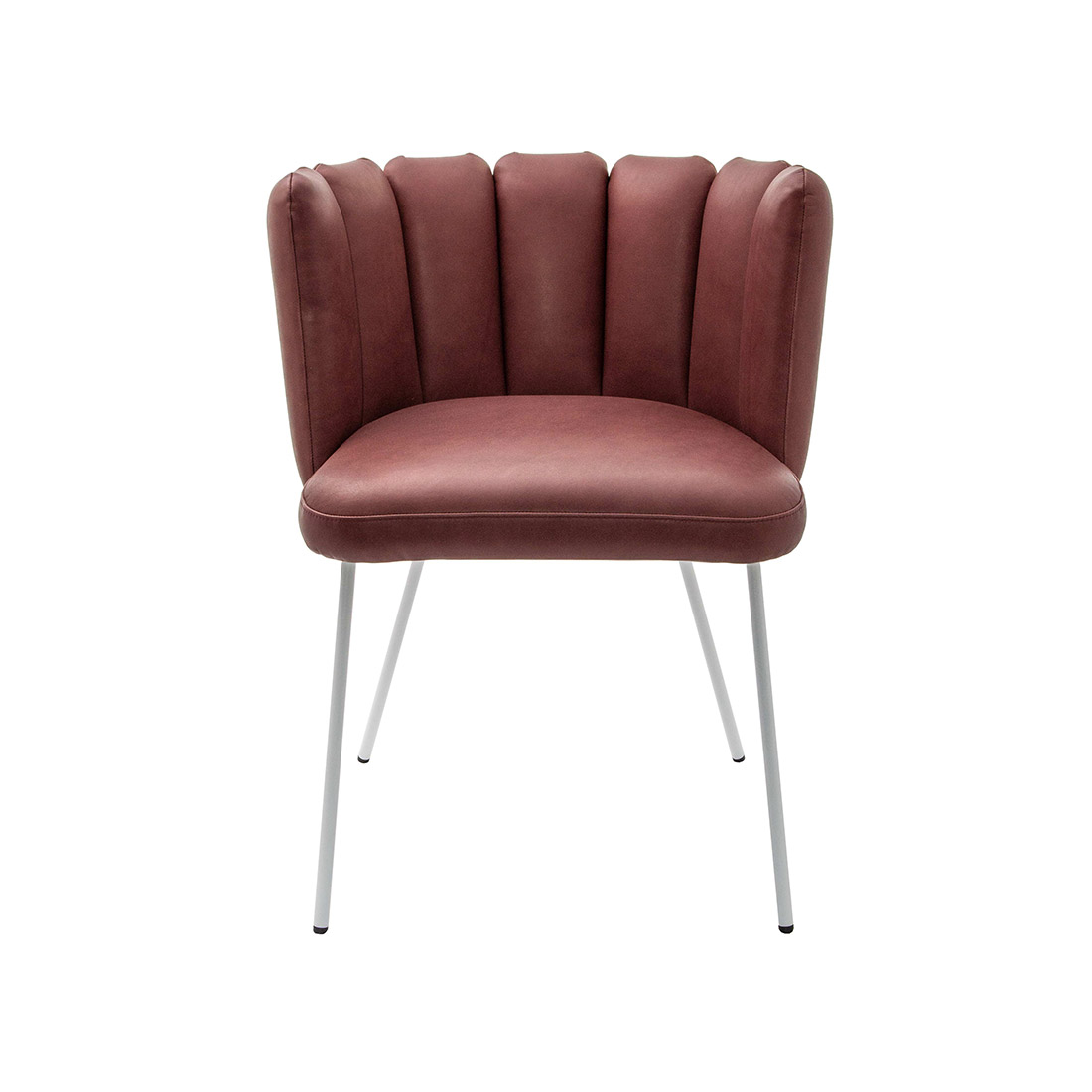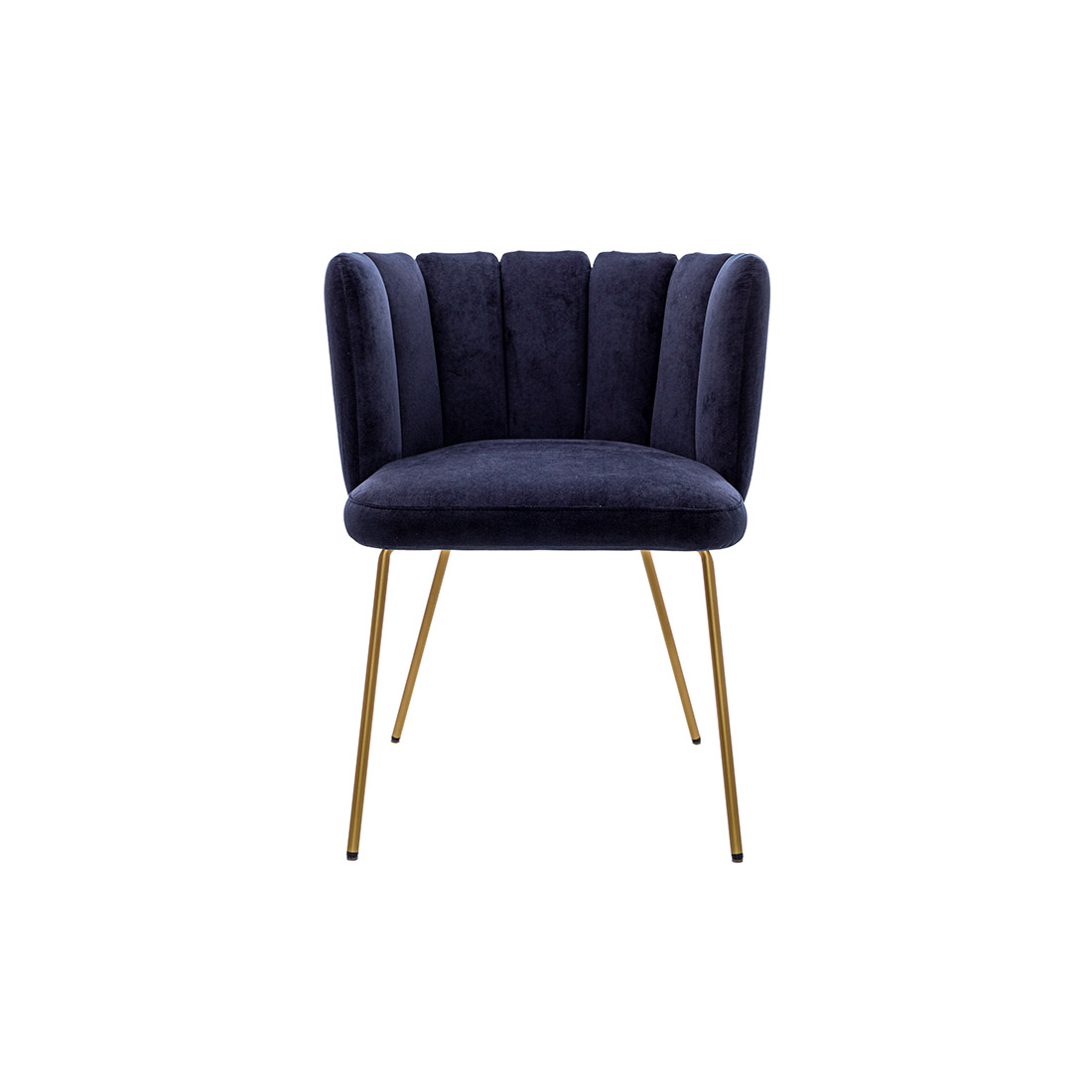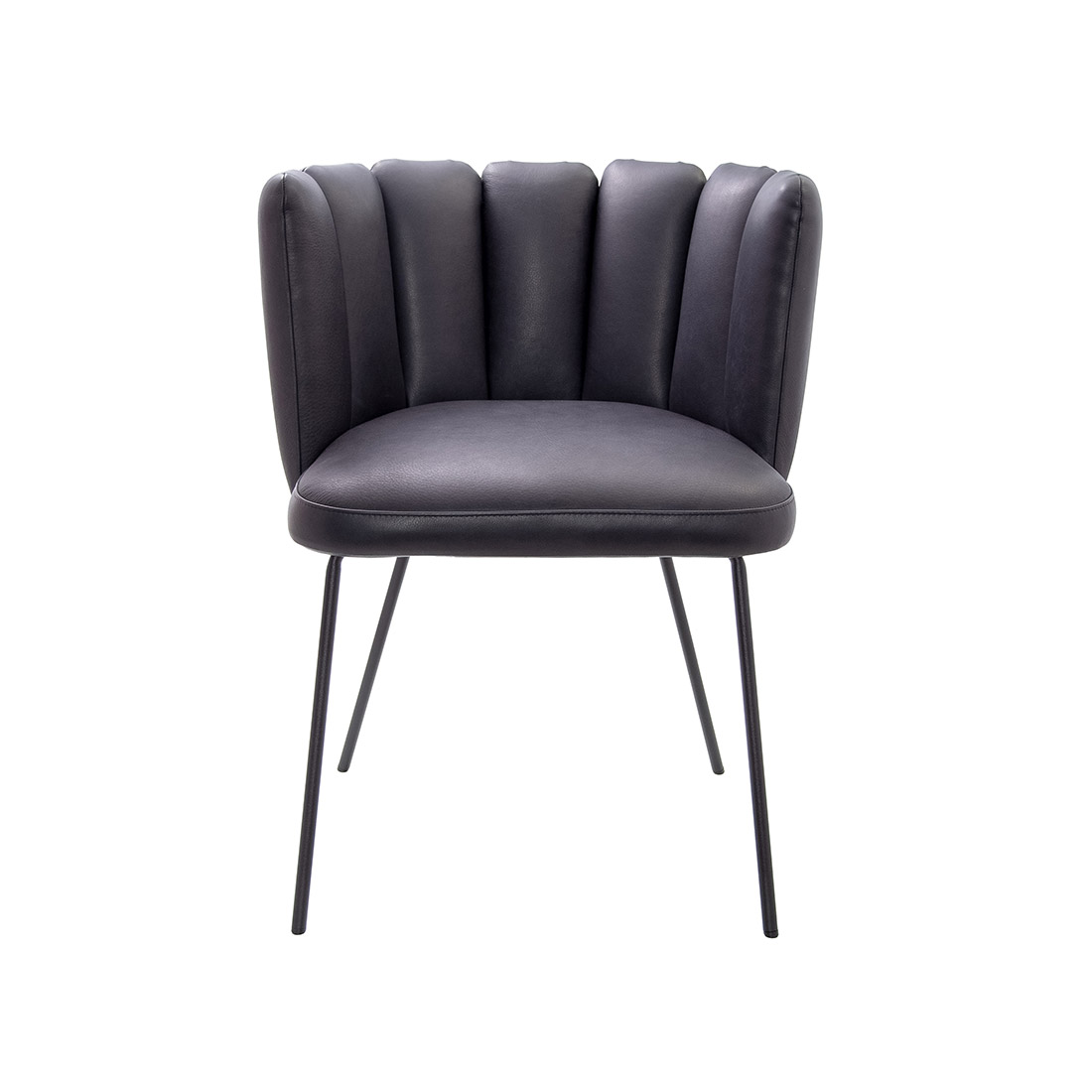 About the producer:
The medium-sized company shows its courage to innovate with the new GAIA chair, exclusively designed for KFF by the well-known Italian designer Monica Armani.
"This chair is a masterpiece in terms of aesthetics and comfort and reflects feminine elegance in its floral, feminine appearance. The sensual form skillfully covers the extremely sophisticated technique of upholstery, " explains Jens Lewe. (Managing Director of KFF)
The design brand KFF has been playing successfully for over 33 years with the harmonious triad of people, furniture and materials. The focus is on longevity, independent design and sustainability. This strategy leads to a balanced collection of many successful model families such as TEXAS, MAVERICK, YOUMA, D-LIGHT, LHASA and the currently enormously successful collection ARVA with the new line ARVA LIGHT.
KFF's path to success began more than thirty years ago with the SINUS chair by company owner Karl-Friedrich Förster, which has been consistently expanded over the years with high quality standards, and has been taking off again since 2017 with the ARVA product family.
"We are all very excited to see where the path with GAIA, our wealth of ideas and the desire for fresh design will take us in the next few years. If you would like you join us!" Said Lewe.
About the designer:
Monica Armani, an architect born into the profession, Monica Armani continuously experienced the synthesis between planning, observation, and research from a very young age.
Born in one of the key locations of Italian Rationalism, she was trained in the family firm on the principle that the equation of detail is the primary point of reference: form, function, and technologies are refined to achieve the best possible balance.
Industrial design became a natural continuation of this experience. In 1998, Monica Armani brought a brilliant self-production experience to life with "progetto1", a cross-cutting system/concept encompassing the home and workspaces and anticipating the times. In 2005, "progetto1" became part of the B&B Italia collection.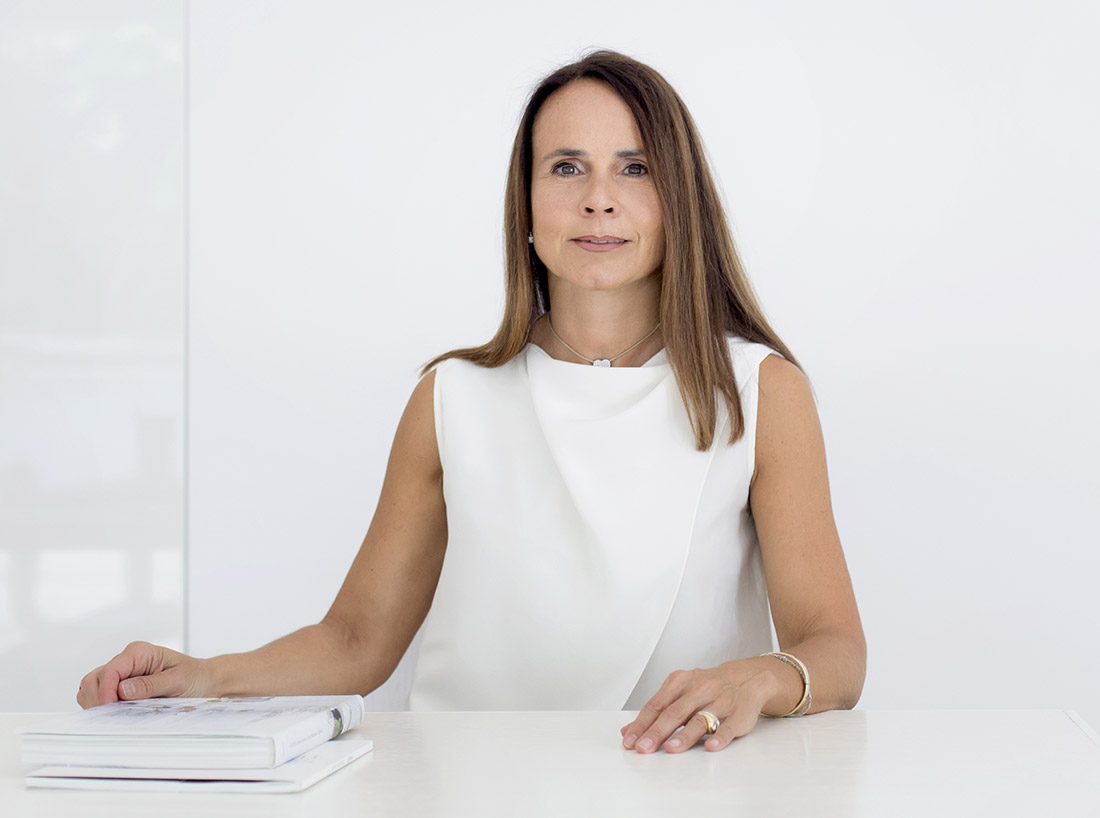 Heritage, vision, precision, and technological research have produced a unique style. The Monica Armani studio is engaged in architecture and interior design, industrial design, and Timely Architecture. Its design process generates concentric circles, which intersect and merge together in continuous cross-fertilization. This produces a signature style that is always recognizable.
Monica Armani designs collections of objects and accessories for Italian, European, and American companies.
In the field of architecture, she designed the Excelsior in Milan and exclusive residences. Observing the huge change underway, she has created a movement for a new design approach: Timely Architecture — building lightly for a scheduled timeframe; the "emblem" of this approach was the Corriere della Sera pavilion at Expo 2015 in Milan.
FILE
Designer: Monica Armani
Producer: KFF GmbH & Co.KG (Germany)
Country: Italy
Year of production: 2018
Photos: Anja Tischler
Text provided by the authors of the project.