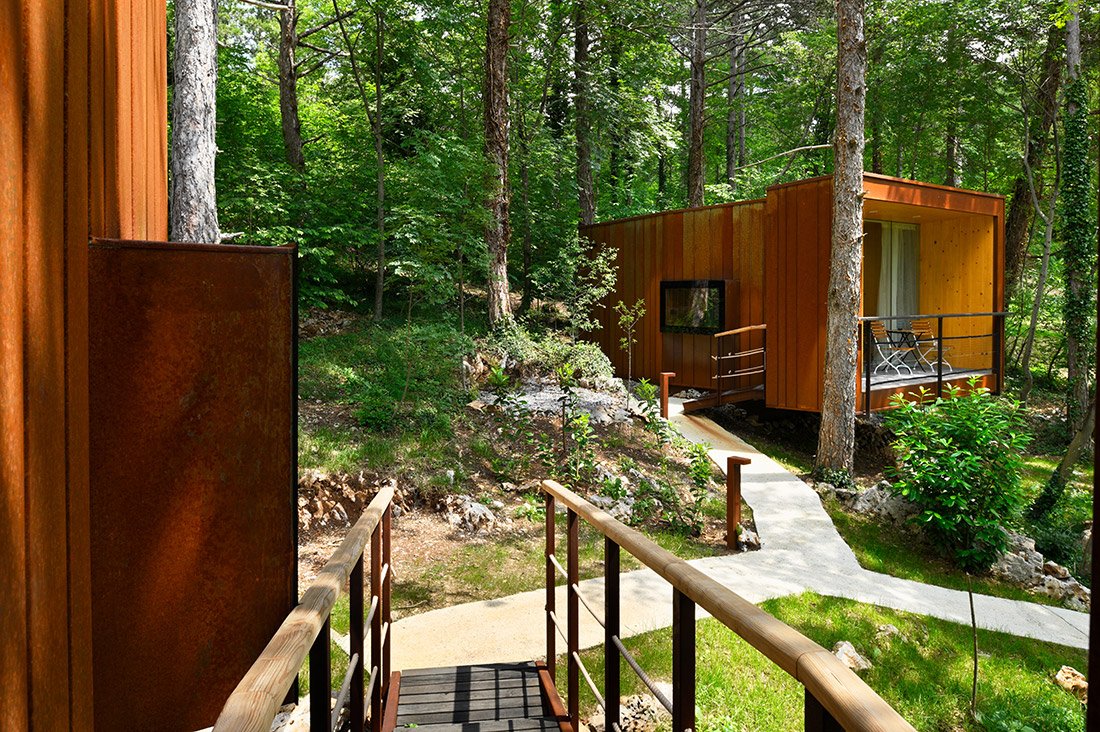 In the unspoiled forest of ethereal crowns of black pine, among the rock monoliths, five masterfully placed cottages lurk in the play of light and shadow. Modernly designed as 'big windows', the cottages 'hover' over the slope. Architecture blends with nature respectfully and creatively into a harmonious whole. We experience it as a subtle landscape setting – a kind of 'land art'. The interior of the cottages is enclosed towards the slope and offers the warm comfort of a hotel room with a terrace, creating a generous amount of privacy. Like large windows, through outdoor covered terrace, the houses overlook the southern sunshine rays and enchanting views through the tree canopy – towards the nearby vineyard and fields in the Vipava Valley. Nature thus enters the interior, becomes its integral part and gives the experience of being among the tree canopies. In a sense of nature, architecture renounces the redundant in order to come to the fore the essential – nature itself. Simple and deliberate design, minimalist interventions as well as the selection of materials with the coexistence of warm spruce wood in the interior and cortena in the outside contribute to this.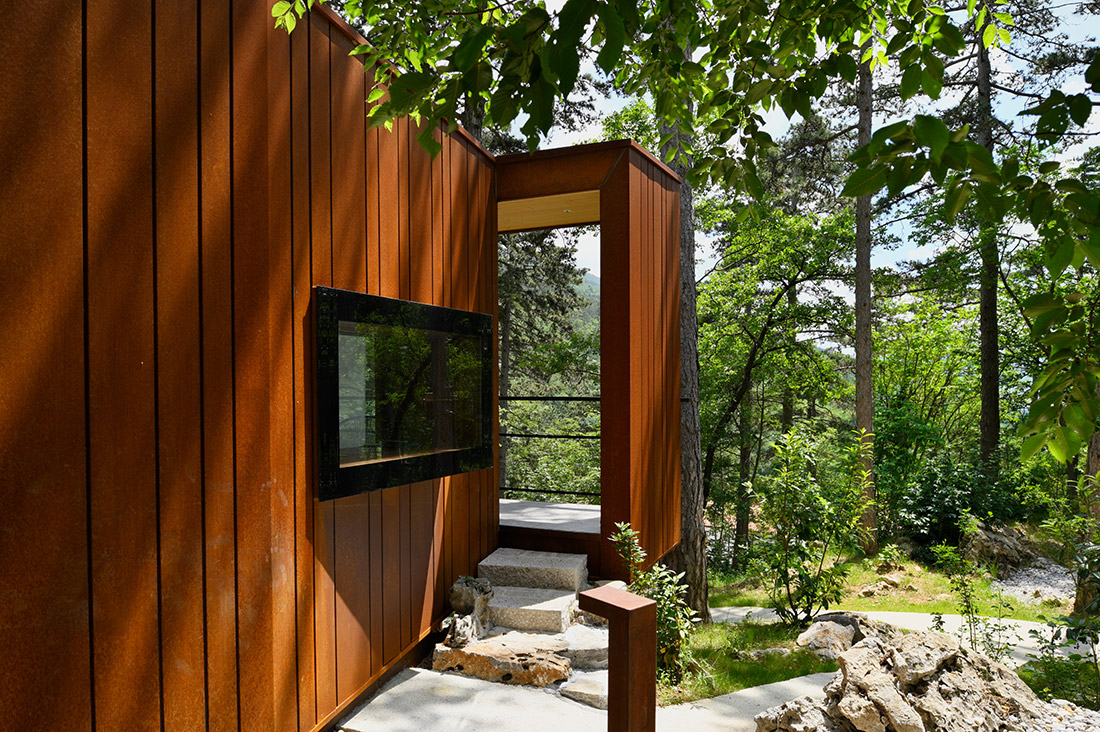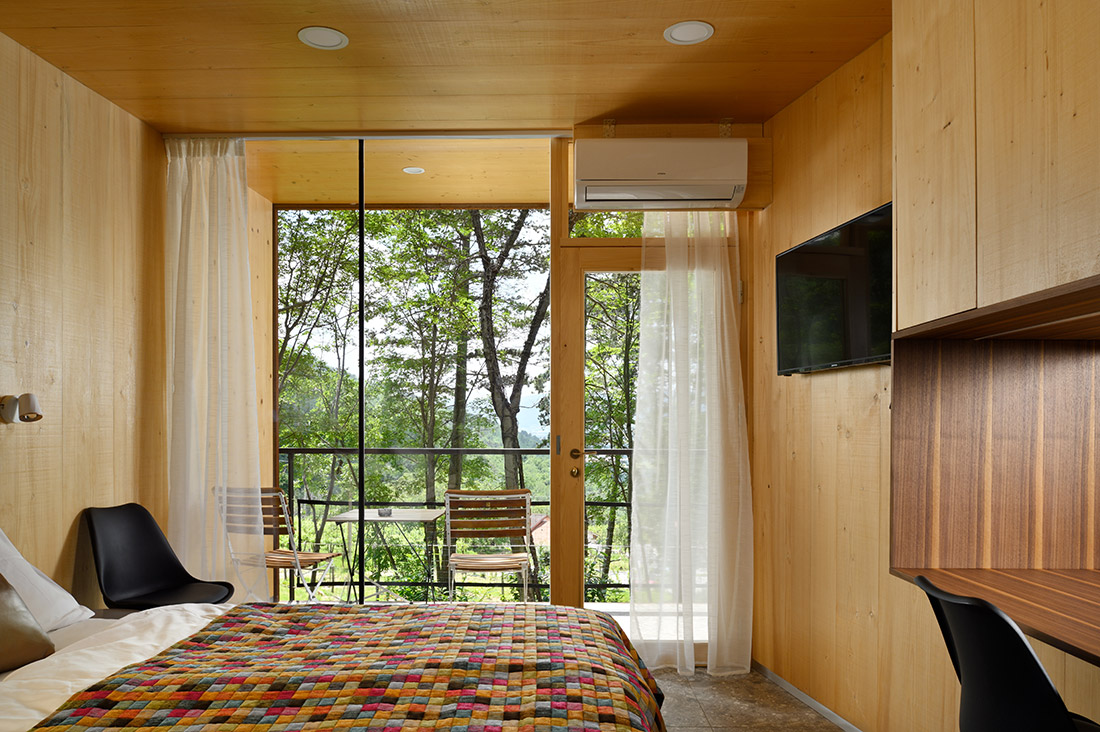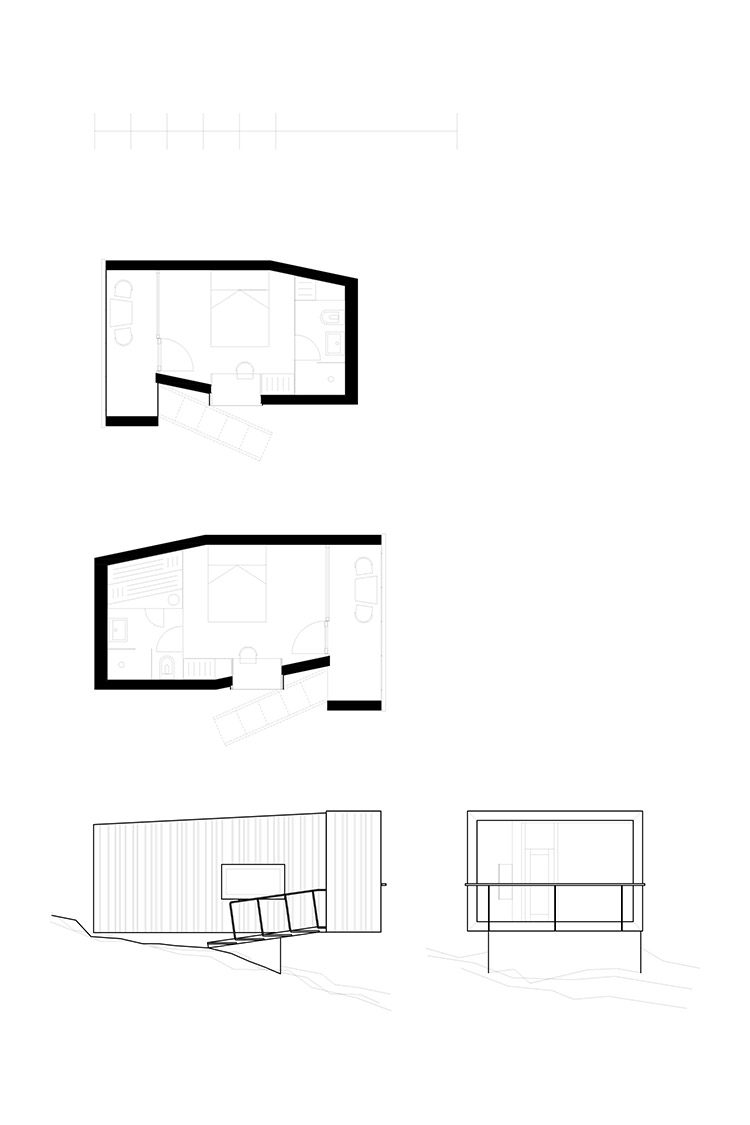 About the author:
Detajl d.o.o was founded in 1998. Two architects are currently working on individual projects within the company, and depending on the nature of the project, it cooperates with several permanent external designers. In the past, many architects have gone through the work of the company, who continue their independent path.
Marko Lavrenčič, the company leader, graduated from the FAGG in Ljubljana in December 1991. During his studies, he participated in the renovation of Ljubljana Castle within the company AMBIENT from Ljubljana and in the renovation of Cekin Castle with architect Jurij Kobe. From 1992 to 1998 he participated in the studio of the architect Boris Podrecca in Vienna as the responsible project manager. In the meantime, he has led projects in addition to numerous winning competitions: the renovation of the Korotan Student Hostel in Vienna, and the Austrian Cultural Institute in the center of Prague. Upon his return to Slovenia, the renovation of the University of Maribor's rectorate, the Brič wine cellar, and the renovation of the Town Square in Idrija. During the twenty years of independent refueling, numerous public, residential and industrial buildings, as well as public street and market arrangements were planned.
FILE
Authors: Marko Lavrenčič u.d.i.a.
Client/Main Contractor: Theodosius d.o.o.
Photos: Miran Kambič
Location: Vrhpolje, Slovenia
Year of completion: 2019
Total area: 9250m2, objects respectively 27,50 m2
Text provided by the authors of the project.