Elle is a sophisticated beauty. This dining room furniture collection brings out the finest features of MS&WOOD's engineering and manufacturing and takes our environmental awareness to the next level.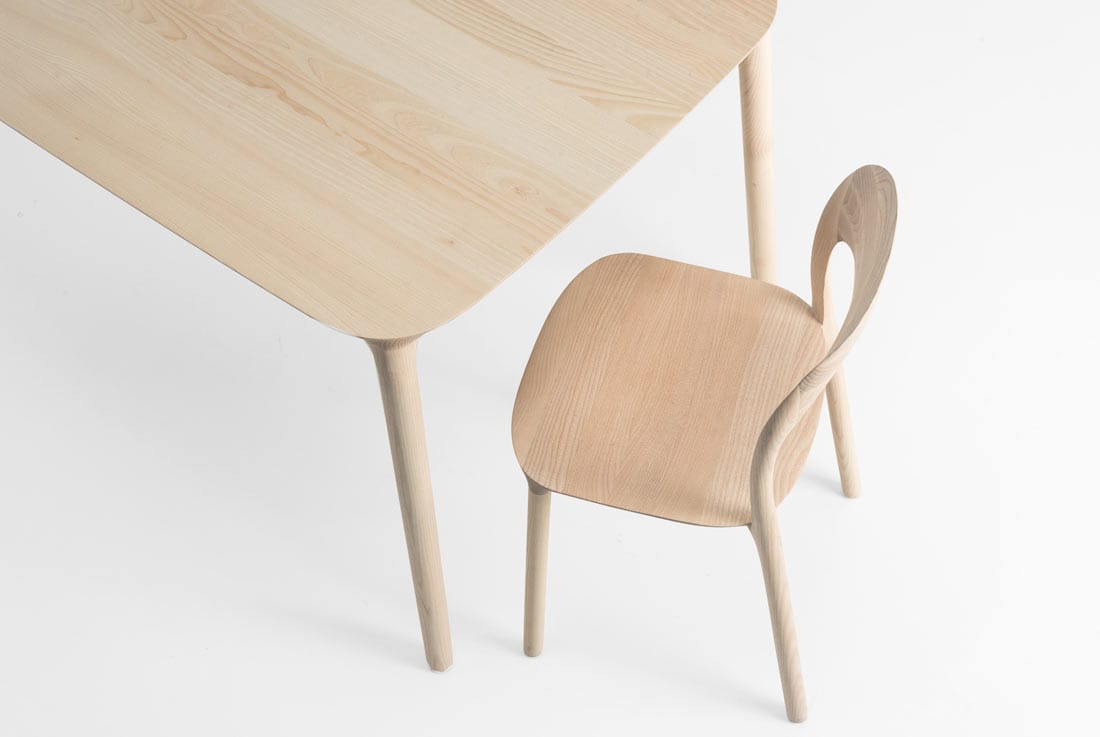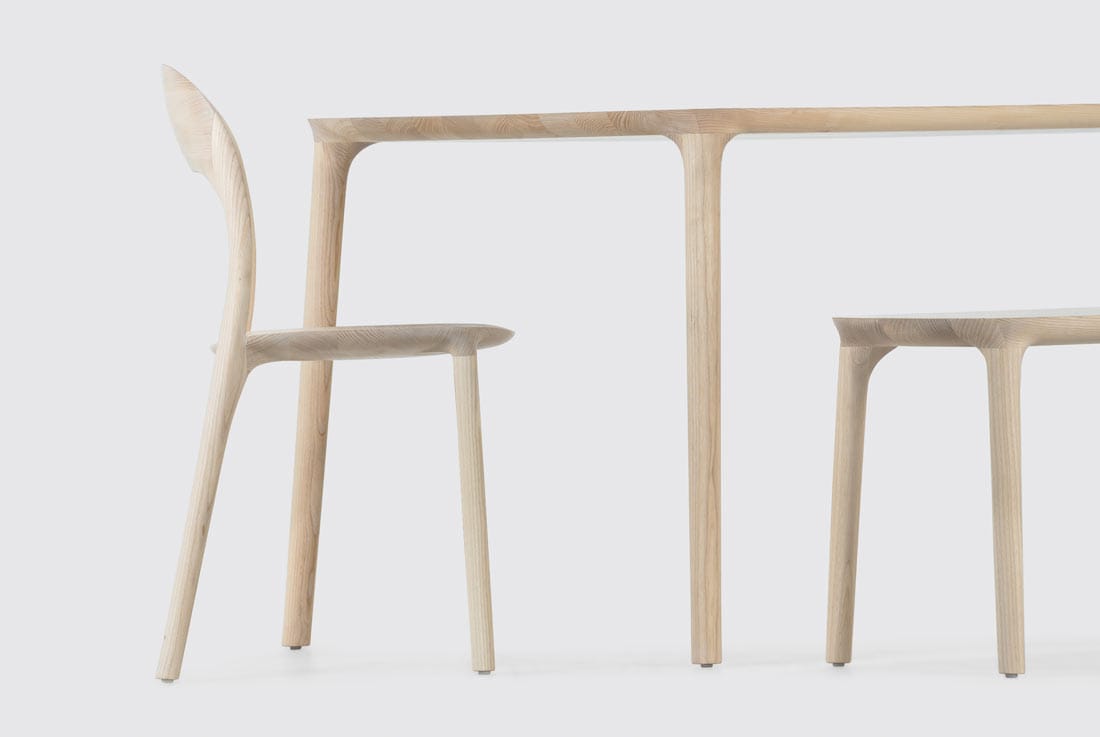 Elle balances the aesthetic and the utilitarian. She features curved volumes, yet her silhouettes remain simple. Elle takes the spotlight when being admired but can remain in the background. Elle carries her role well in very different interiors or in one space as it changes over the years. Elle is made up of a chair, table, bench and coffee tables. The chair is available in versions with or without armrests and with an upholstered or solid wood seat.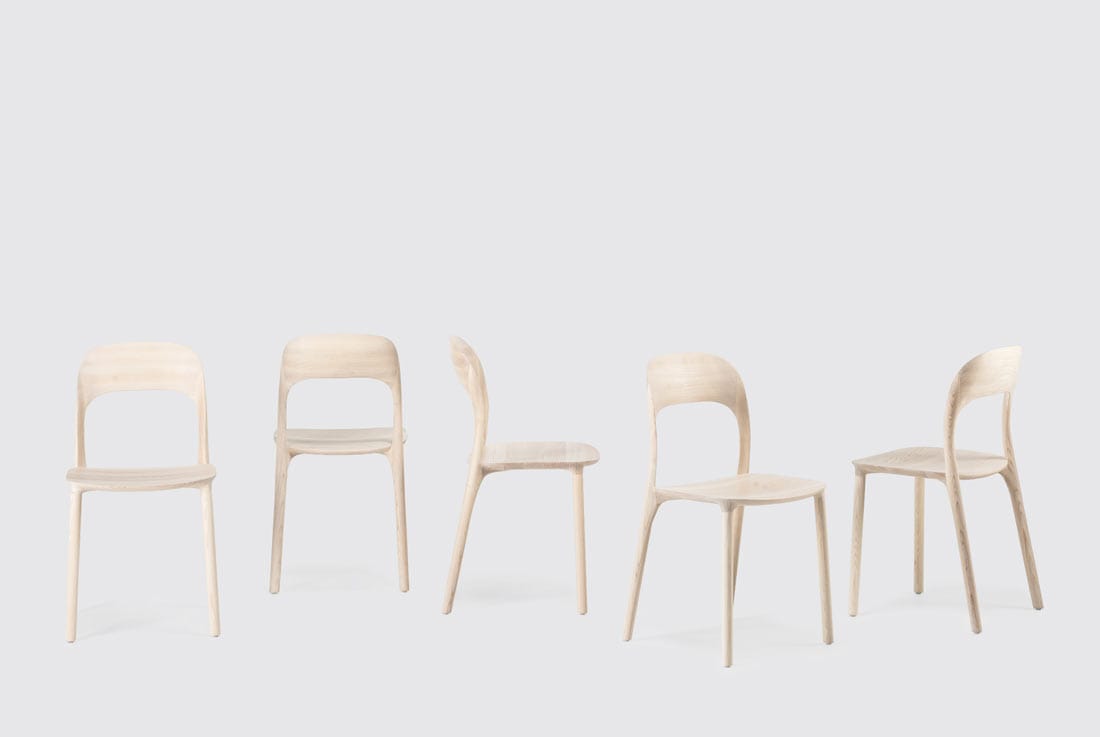 Elle is made exclusively of solid wood and is assembled using purely wood joinery. It is produced in ash, wild and American walnut and oak. The hardwoods are treated with natural or pigmented oil and wax finish. Elle is manufactured by combining filigree-precision five-axes CNC milling with classical carpentry techniques. Each and every part of the furniture is finished by hand. We would thus like to say that our craftsmen ran their hands along the Elle pieces a thousand times.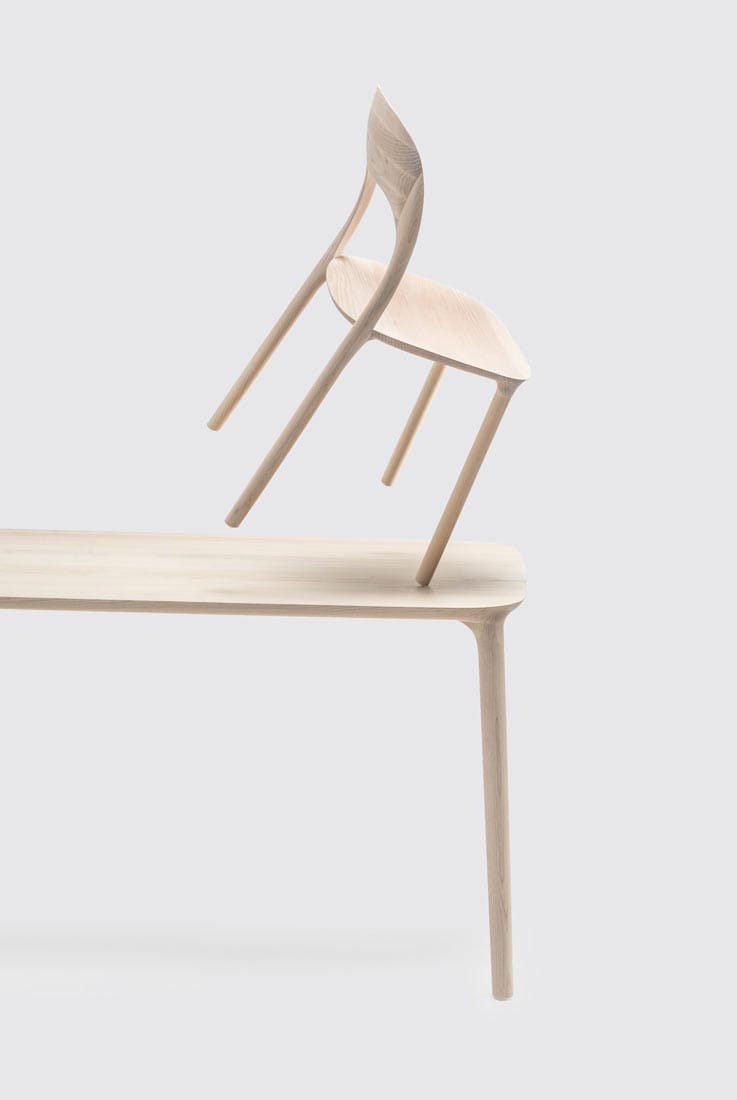 FILE
Design: Nataša Perković
Producer: MS&WOOD
Country of producer: Bosnia and Herzegovina
Photos: Eldin Hasanagić
Year of production: 2016