Enjoying the mystical beauty of nature on the edge of the Alpes.
While many, if not most, other offers of hospitality and accommodation are about an array of services, activities, facilities and more, the more often ends up being less; the whole ends up being less than its composite parts.
Nebesa, however, is about less, and proves the familiar yet ill-applied maxim of 'less is more'. Instead, the Nebesa experience (for that is what it surely is) is about two things: the place, and moreover, you.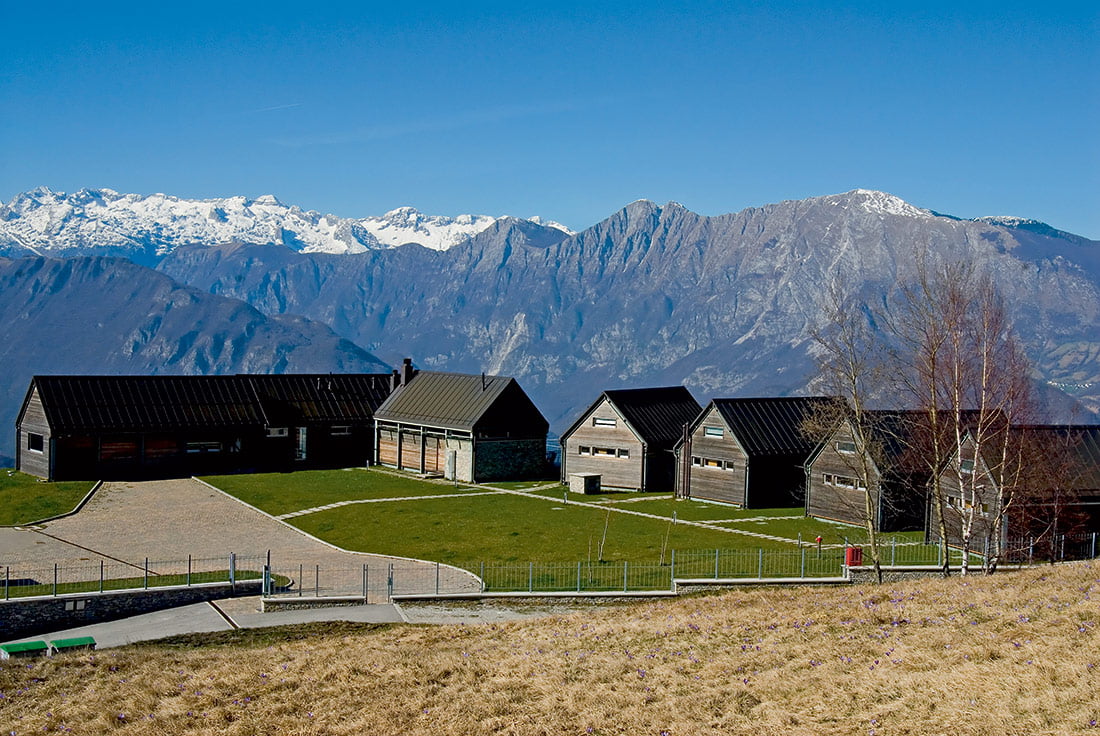 Although the resort – a mere four cabins plus common building – sits perched precariously more than half-way up a lush green mountainside, it doesn't so much command a view as opens up a hypnotic gaze both across and down into the magical green and turquoise Soča valley below. Because Nebesa isn't about commanding anything – what you need and desire is there; the rest is yours for the creating.
The roof over your head is simply that: a strikingly simple roof taking its form (as does the entire cottage) from traditional highland building motifs. You're made well aware of it as you ascend the stairs to your bedroom loft, which has everything anyone on an escape needs: a bed. A bed with a view. Next morning you'll awake to visions of wispy cloud sweeping slowly – and silently – across the mountains opposite, without leaving the thoughtful comfort of your sumptuous nest.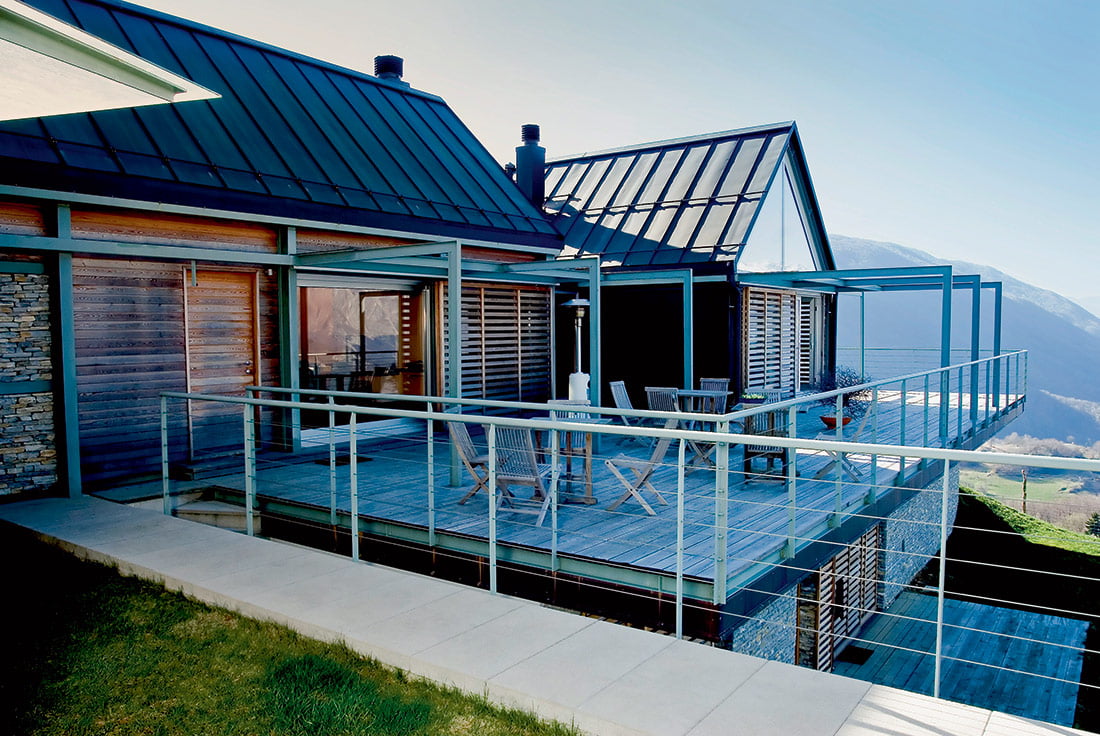 Returning from an invigorating walk – Italy is less than an hour on foot past an abandoned war-era crossing-point – overlooking the tiny Slovene towns of Livek and Kobarid, you don the thick bathrobes from your cottage and sink into the warm arms of the small sauna nestled in the lower ground floor of the small common building nearby. You cool off in the intimate pool surroundings which too overlook the valley via a sweeping panorama window. Again, however, despite the great potential for drama, the impressions are all yours; it's all there for the (your) making.
An adjacent cellar/storeroom holds a handful of treasures for the (your) taking: homemade salami from a local farmer, fragrant (just this sensuous side of stinky) local cheese, wines and grappas. You take what you need, how and when the need strikes. Not that the resident-owners Katja and Bojan Roš wouldn't be happy to do it for you; they're just not around much – invisible even – most of the time. Like the perfect hosts, they're there when you need them; for the rest, you're on your own.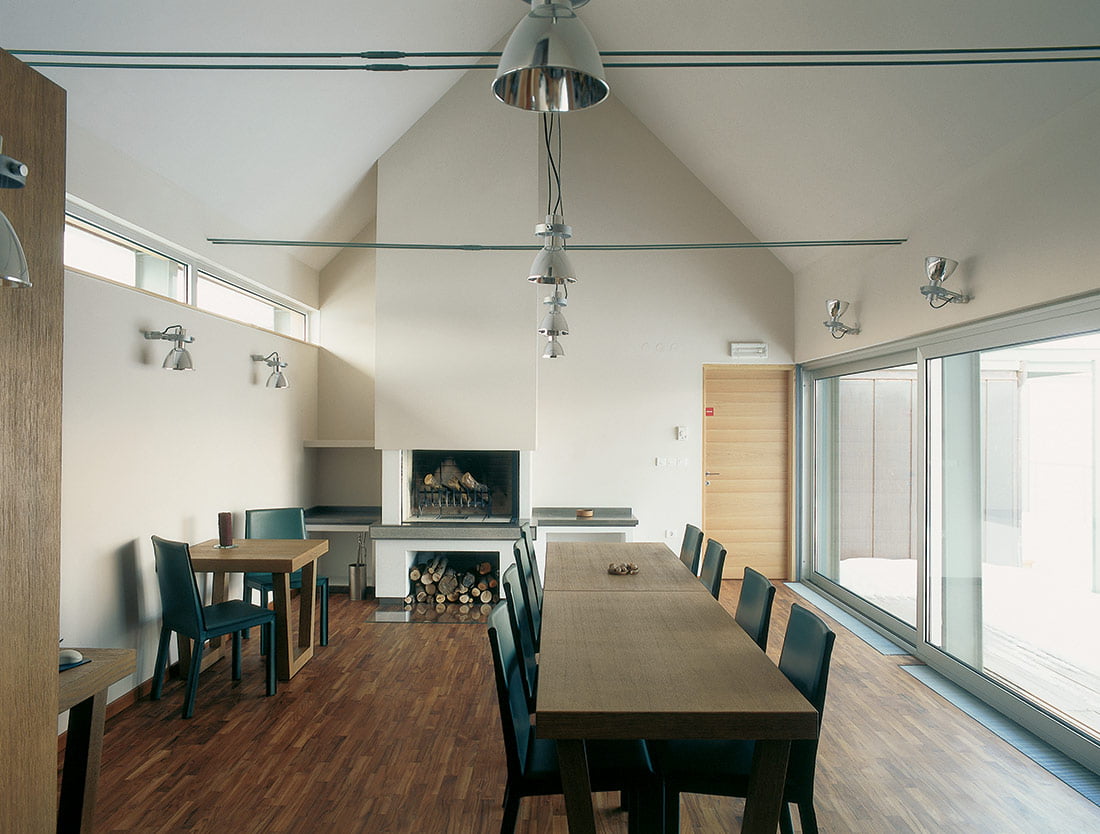 Similarly breakfast is your affair: your kitchen cupboards and frid­ge are full of the luxurious breakfast essentials; supplement from the common kitchen with whatever you want in the way of fresh, local seasonal fruits – now grapes, plums and apples – and maybe a bit more of that outrageous cheese. Coffee's on your private terrace off the living room, maybe with a thick wool blanket to keep out the fresh morning chill.
Morning unfolds in a strangely appealing surreal serenity out here; the night before, the profound silence of a late-night grappa nightcap on the terrace was broken only by an elk buck leaving his territorial calling card – it's rutting season for the local deer who graze the hillside pastures immediately below. It's very dark; and very quiet.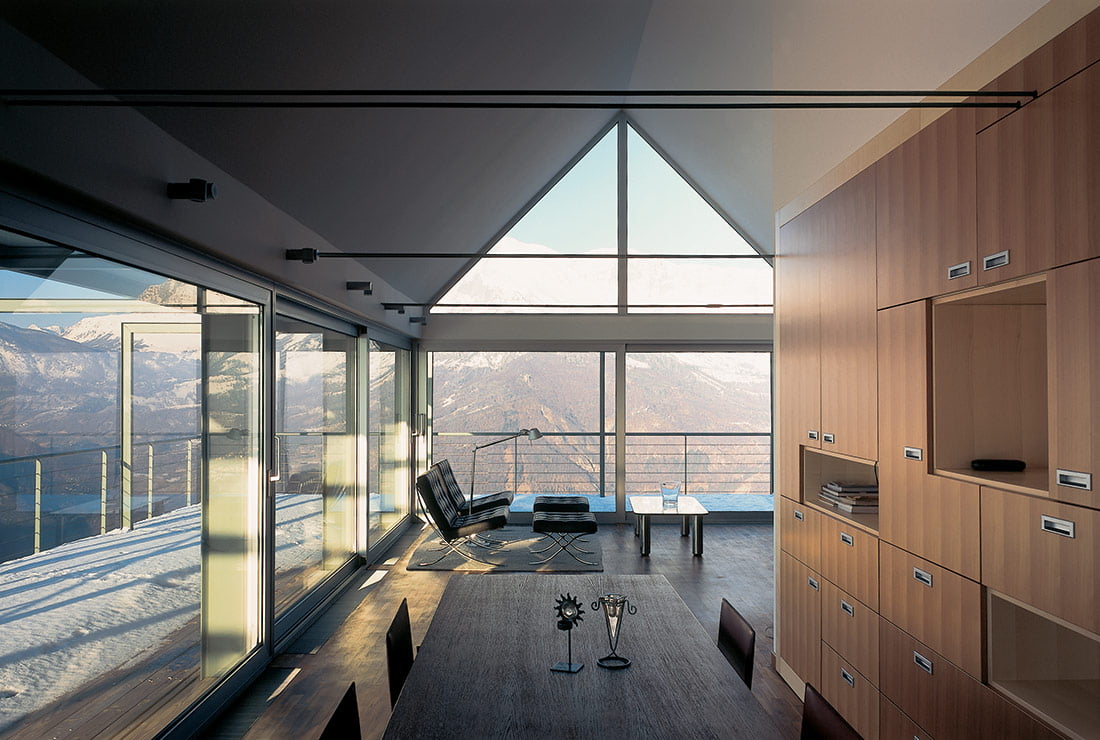 Katja feels it important to do what they can do and do it best: there's no restaurant here, but brilliant alternatives down in the valley, including their daughter's celebrated Hiše Franco. She says this is a place for people in need of escape, and for people in love. It's not a place to fix or deal with things, issues, concerns; it's about indulging each other, indulging yourself; it's about you.
Text: Jeff Bickert
Photos: Miran Kambič & archive Nebesa