Boštjan Vuga, curator of the award:
"What to do when one is certain that some alternative methods of teaching and practicing architecture, which are not offered by public or private universities, shall exist? Shall one start with one's own summer school of architecture that would attract architecture students from all over the world as well as international tutors and lecturers? You find an interesting location and an unusual building where that programme/ workshop would take place, and you determine a certain time frame which will not be in collision with some other academic activities. What shall one do when seeing around buildings of high architectural quality that are, unfortunately, neglected and falling into decay, but one is convinced, however, that these very same buildings could serve as a great medium presenting his/her own country to the international public? Shall such buildings be presented at an important international event? Being an architect one often wonders what shall be done in order to bring such buildings to life. You create a process that will render it possible in the most effective way. What shall one do in order to put his own country on the architectural map of the world? One strongly believes that this shall be made possible and has a vision that Montenegro shall become famous not only for its natural beauty and old towns, but also for its modern architecture and a discourse about some modern architecture topics. Dijana Vučinić has established and is in charge of a summer school of architecture in Kotor in Tivat, she was a commissioner responsible for presenting Montenegro at the Venice Architecture Biennale, and she aims to achieve that the architectural production and culture would become the distinguishing signs defining the identity of Montenegro. I really wonder where the hidden architectural potential lies, what the possibilities of interlinking and upgrading the architectural culture are, and where the architectural production of that part of Europe shall be heading, therefore it has been decided that Dijana Vučinić be given the title Architectural Visionary of the year 2019." 
Dijana Vučinić, Founder and Program director DVARP / APSS
is a practicing architect, founder and leader of an interdisciplinary architectural practice DVARP. Her work is based on research on post-transitional city and interactive contemporary city ambience as well as urban and rural conditions in the developing touristic areas on Montenegrin coast and in the mountains. She is also founder and Program Director of APSS Institute that has started as Kotor APSS – Architectural Prison Summer School established in Kotor, Montenegro. APSS is a platform for education and research and it has been gathering architects and students from all over the world for seven years now. Vučinić has participated in Chicago Architectural Biennial with the re-use project for Dom Revolucije in Nikšić, Montenegro. She was a commissioner for Project Solana – Montenegro pavilion at XV Venice Architecture Biennale 2016 and co-curator and co-author of the exhibition Treasures in disguise – Montenegro Pavilion at La Biennale di Venezia 2014. For two years (2015-2017) Dijana Vučinić has been the Head of the Department for Development Projects in Urbanism and Architecture in the Government of Montenegro.
Talking with Dijana:
Can you tell me a little bit about yourself? Who are you? What is your most noticeable feature?
I am a mom of two amazing daughters Doris and Emili. It is hanging out with them that helps me put things (back) into the right perspective. When at home in Montenegro, I split my time between work at my practice, DVARP and our family winery, Mola, time with my children and family, and an occasional wine or gin tonic with friends. Skadar lake is my true home and I spend many weekends there. I am very passionate about architecture, art, design, cities, and food.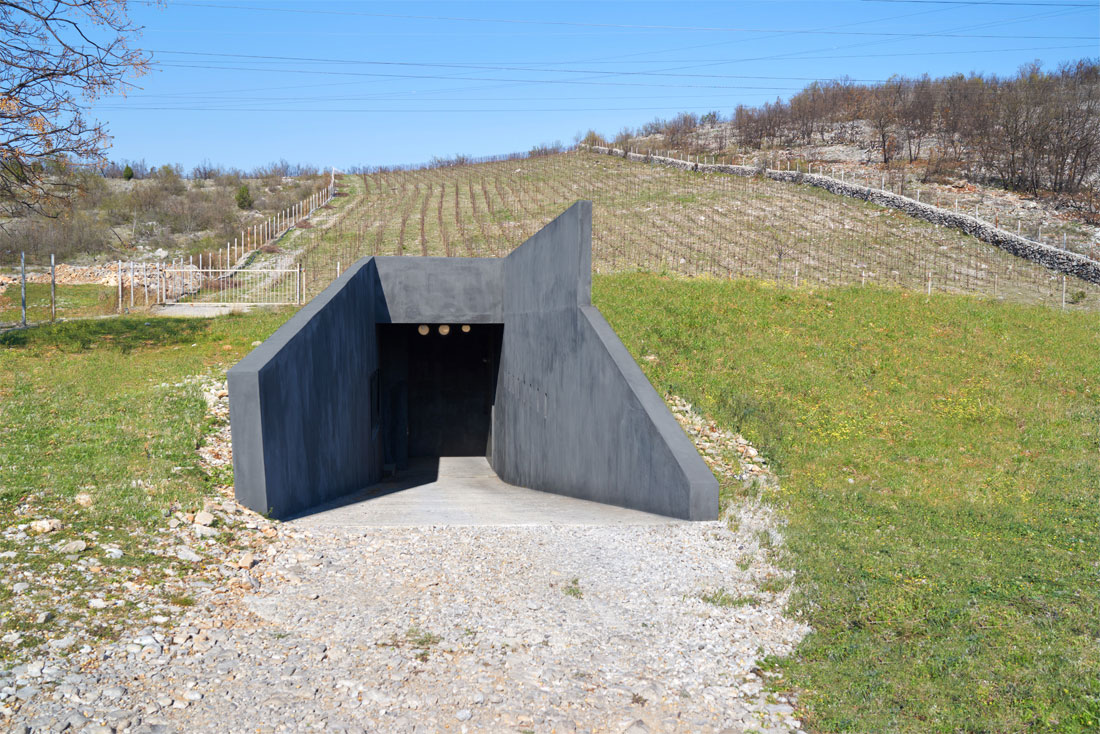 Mola wine cellar, Rogami, Montenegro 2016 design by Dijana Vucinic dvarp.me photo Luka Bošković
If you could get rid of one weakness of yours, what would it be?
Too often I focus on the things I cannot change or even have enough influence on. I also make my schedule too busy very often.
Recently I have read a piece on something called "deep work" – it is about focusing on only one thing at a time, no phone, no notifications – that would be great!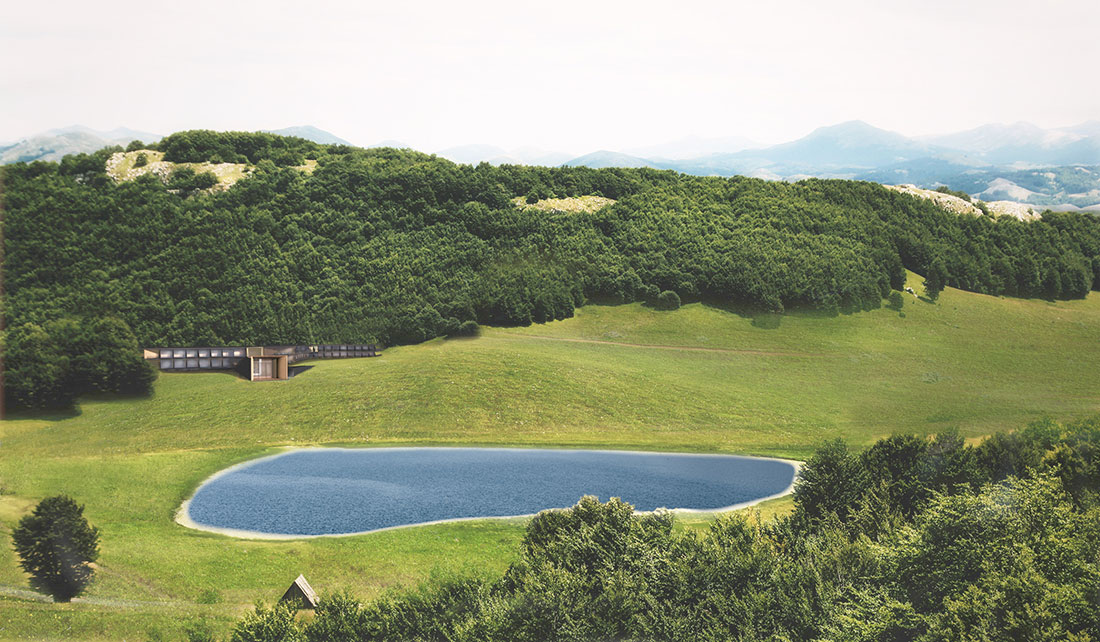 Lago di Monte eco resort, Durmitor, Montenegro 2017 design by Dijana Vucinic dvarp.me
Where is your life headed? What are you aims in life?
I dream of building a house. Seeing my children happy and successful one day is extremely important. Doing something meaningful for a society I live in – this is what I want to achieve with my work. It is a value that my children should cherish as well. I want my designs not only to serve, but also to improve the life of those whom they are intended for. I believe architecture and design should make life better, especially in the Balkans. This year we celebrate 100 years of Bauhaus – great occasion to remind ourselves of how design should improve our life.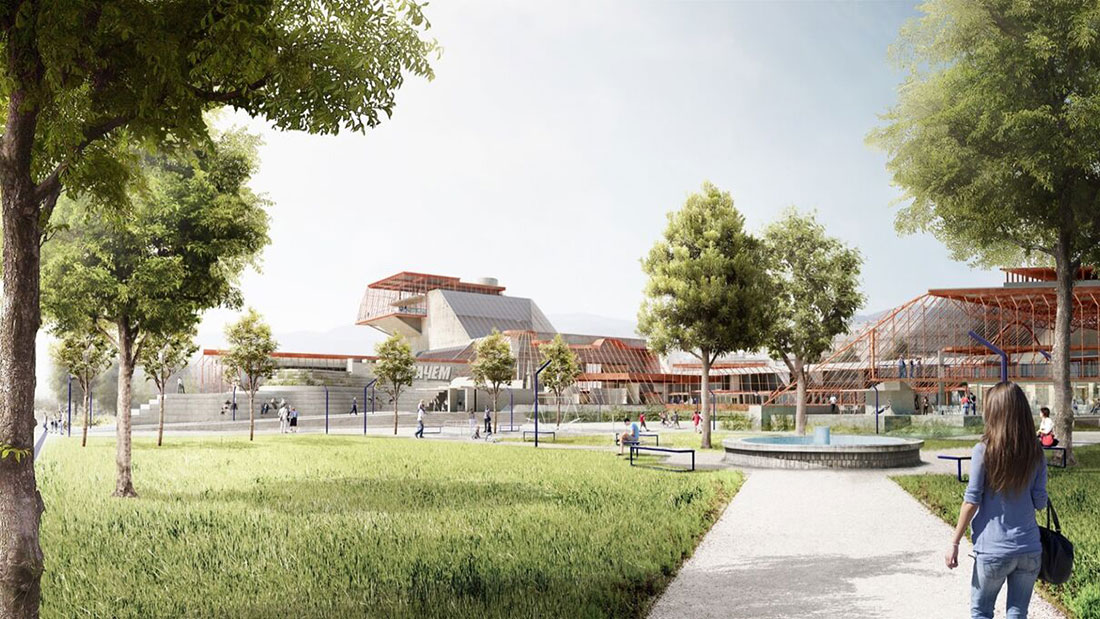 Reconstruction of Dom revolucije by Sadar Vuga, HHF, Dijana Vucinic, original building designed by Marko Mušić
Are you a rational or emotional decision maker?
Both. I honestly think the best decisions are made with emotions even though we are constantly reminded we should stay rational. I know some of these decisions turn out wrong in many ways, but I am OK about learning from my mistakes.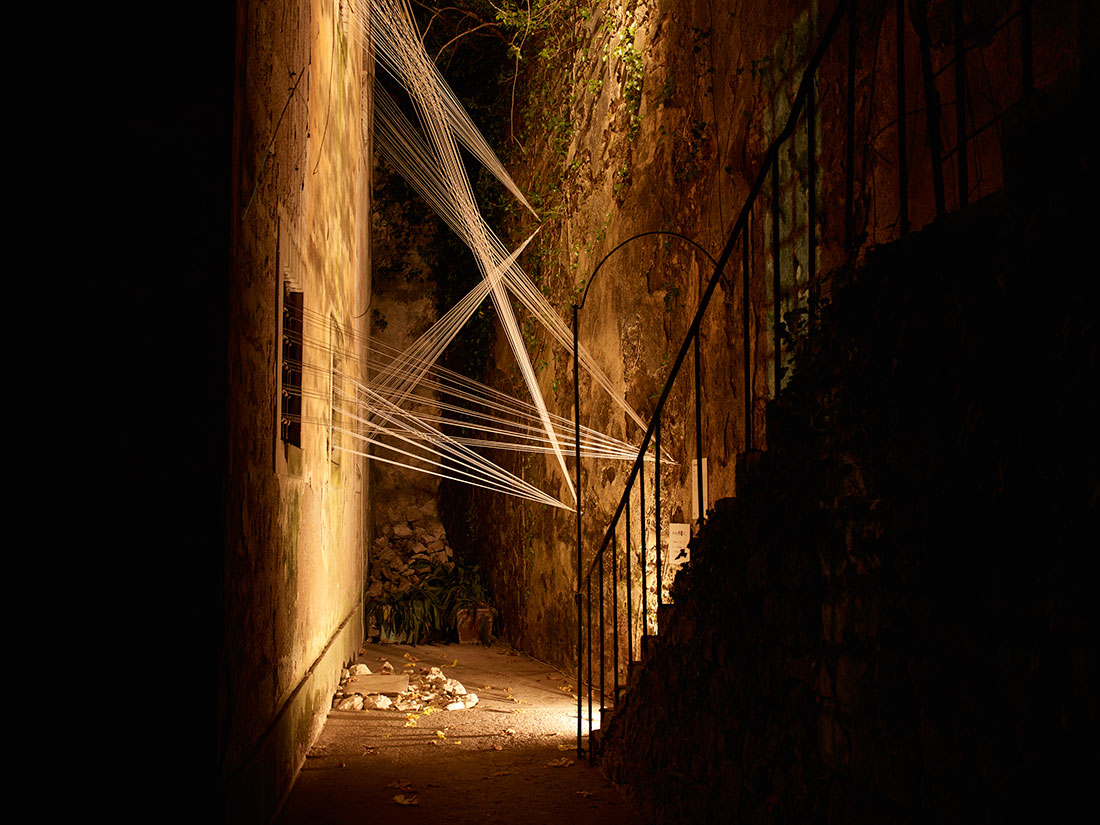 Kotor APSS 2017, Kotor, Montenegro work Broken light by APSS students Sonja Jankov, Đina Prnjat, Nemanja Mitrović, Janž Omerzu, photo by Luka Bošković
What do you think about first impressions? Do they really count? Are they accurate? What are the things that make a good impression on you?
I believe first impressions may be wrong, but first impressions stay with me even though I sometimes try to avoid them. I can tell when someone I meet for the first time will for sure stay my friend. I cannot tell you what exactly defines this specific impression, but I could say that all of them are very easy-going, no matter what they do or how important they feel, they are open, straightforward, no biases!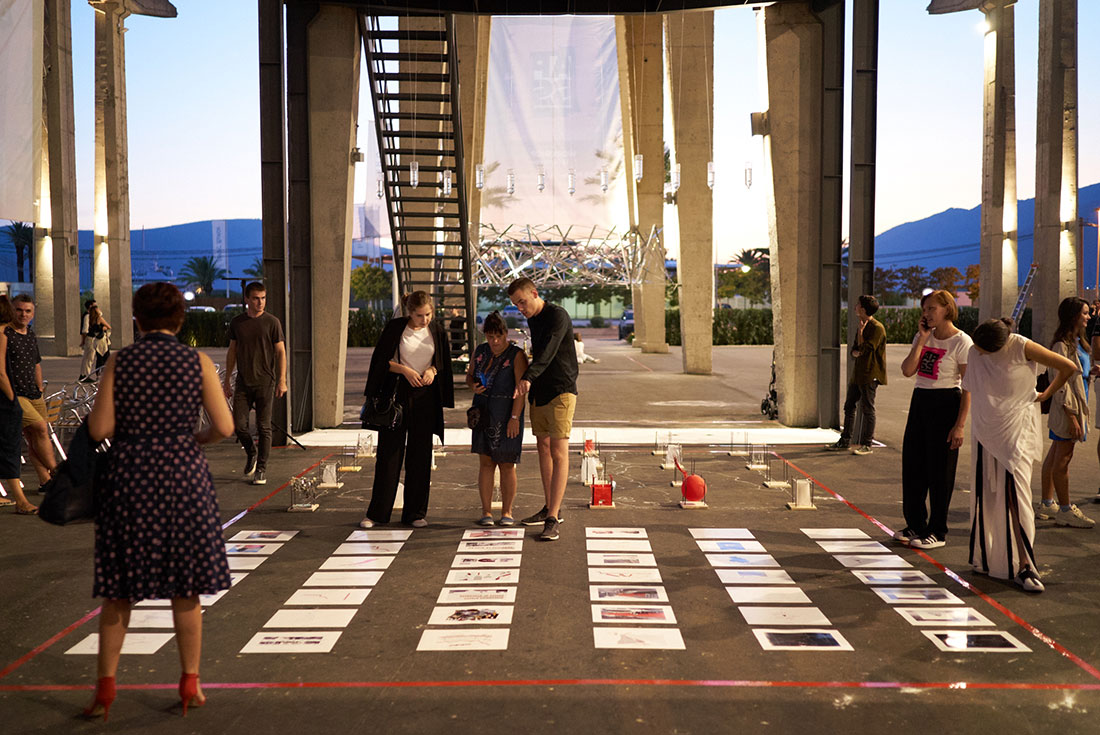 APSS 2018 Porto Montenegro, Tivat photo by Luka Bošković
What do you appreciate most about your friends?
Their time. The ability to stay silent together, to enjoy guilty pleasures, and the talent of being critical but not judgmental.
What motivates you and what limits your creative production?
Success motivates me, not big success but small daily victories. I really appreciate good exchange of thoughts and ideas with my friends, people I work with, or my family. That really makes me hype… I am also very motivated by a good team work, I like good atmosphere within the working environment, and I must say that the opposite of that limits my creative production.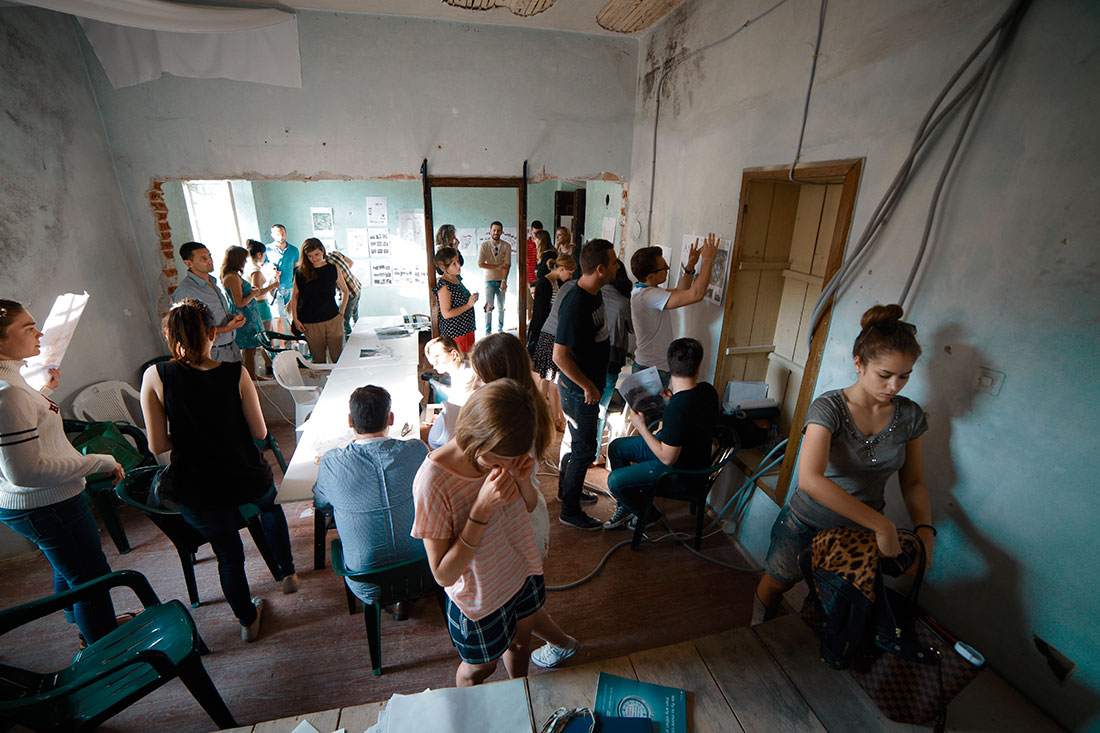 Kotor APSS 2014 Prison Building, Old town Kotor, photo by Ivan Čojbašić
Is there another talent you would like to possess?
One of my daughters is very talented for music, the other one is a natural born comedian, and I would very much like both of those talents.
Something on your bucket list:
I have mentioned a house… I would like to write more, go on a long tour around South America and Midwest in North America with my children. I would like to sail more and be consistent with my yoga.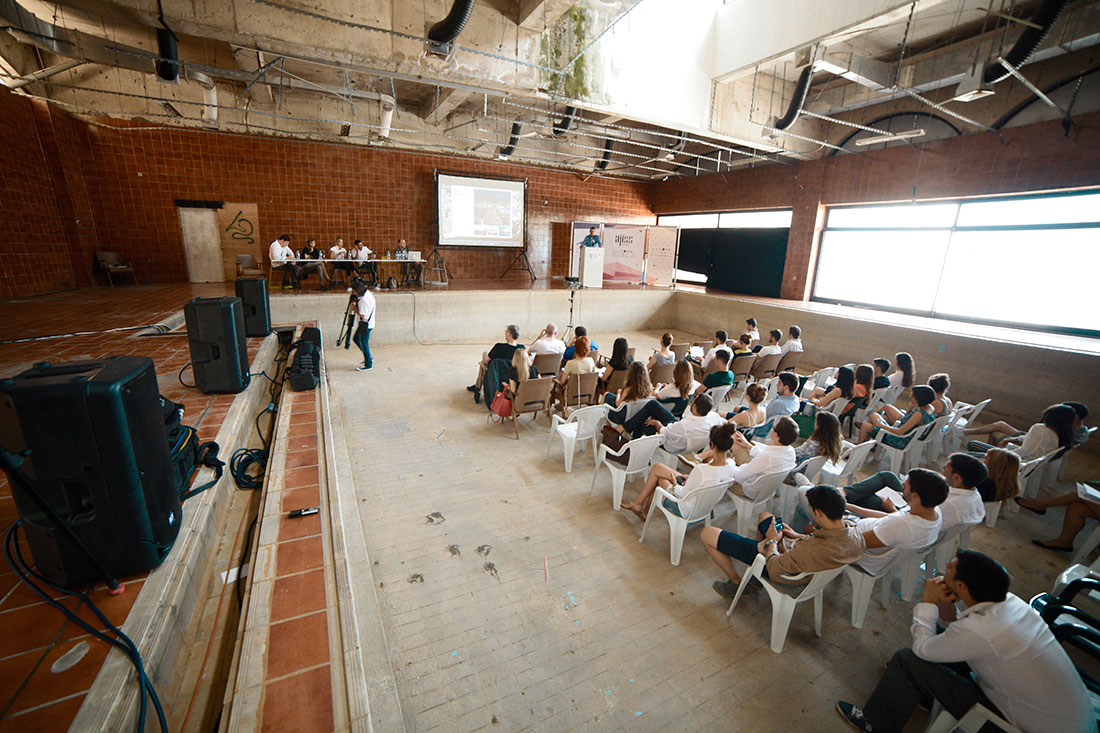 Kotor APSS 2014 now demolished Hotel Fjord in Kotor, photo by Ivan Čojbašić
What is your worst fear?
An earthquake.
What is the last book you have read?
Women and Power by Mary Beard. Patriarchy is deeply embedded in the collective history of our civilization.
What is one guilty pleasure of yours you enjoy too much to give up?
Staying up late and watching tv series. Currently I am watching the Russian doll – I love the story and the idea behind it, very good actors and great soundtrack.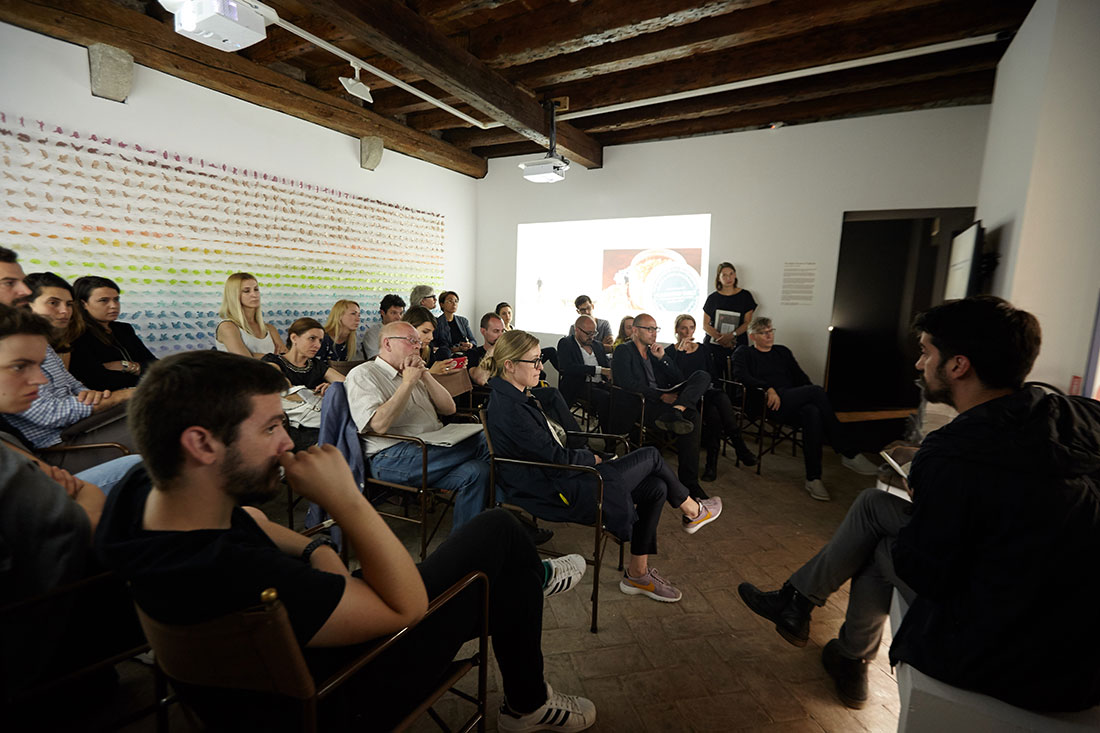 Symposium Reporting from Montenegro, Montenegro Pavilion Project Solana Venice Biennale 2016, photo by Luka Bošković
What is your favourite routine? Do you drink coffee? What kind?
Weekends by Skadar lake are absolutely my favourite routine! I also love my morning yoga, I have just recently started that and I feel like a different person each time I complete my session (small daily victories). I drink a lot of Lavazza and I love it. I do not care about healthy/unhealthy issues when it comes to my espresso.
And what is the last thing you do before you go to sleep?
Clean my face, lay down next to my kids for a while, they are too big for bedtime stories, but we do have bedtime talks now.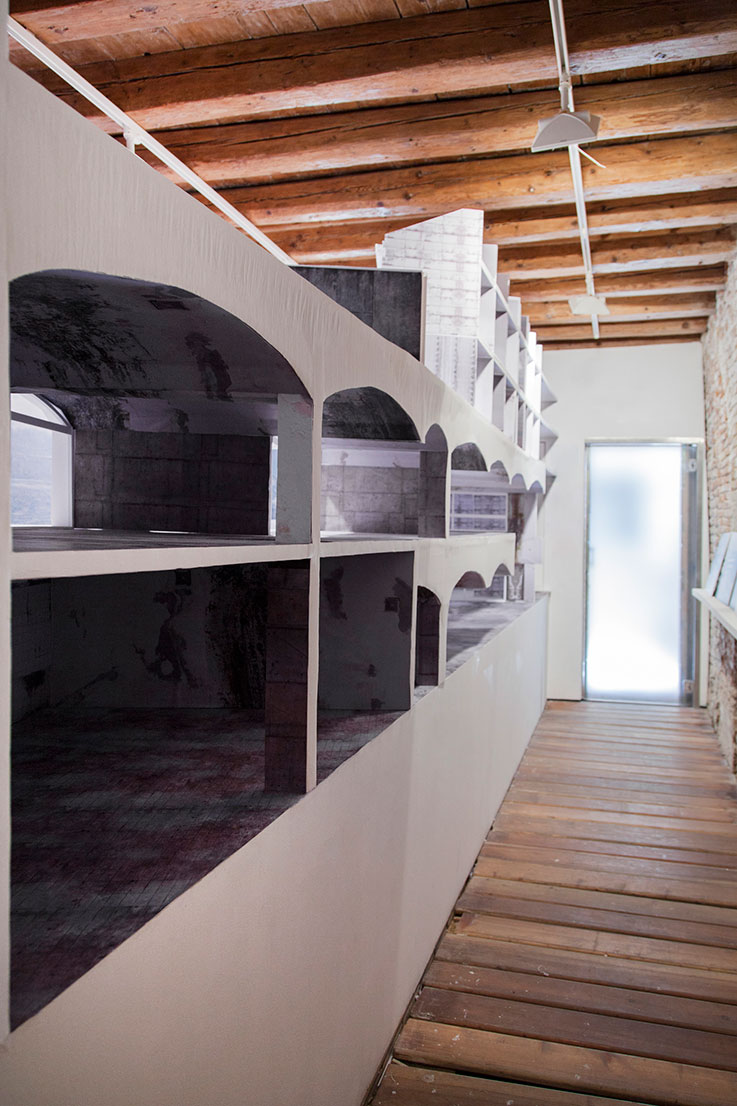 Treasures in Disguise, Hotel Fjord model (architect Zlatko Ugljen) Montenegro Pavilion Venice Biennale 2014 photo by Patricia Prinejad
Are you always put together or do you get to indulge yourself at home with some 'no one can see me like this' outfits? What is your favourite piece of clothing? What are you wearing at home?
I love "no one can see me like this outfits"! it is usually pyjamas and sweats and that is what I wear at home. I love my shoes, many favourites there.
Which, in your opinion, is the worst fad in architecture / design recently and why do you think so?
Design pretending to be cheap, industrial or sustainable – there has been a lot of that lately. Architecture statements are absolutely overrated. Design and architecture should provide solid answers to the issues within the society they exist in. There should always be a substantial answer to the question of "Why this design?" I like reminding my team of that.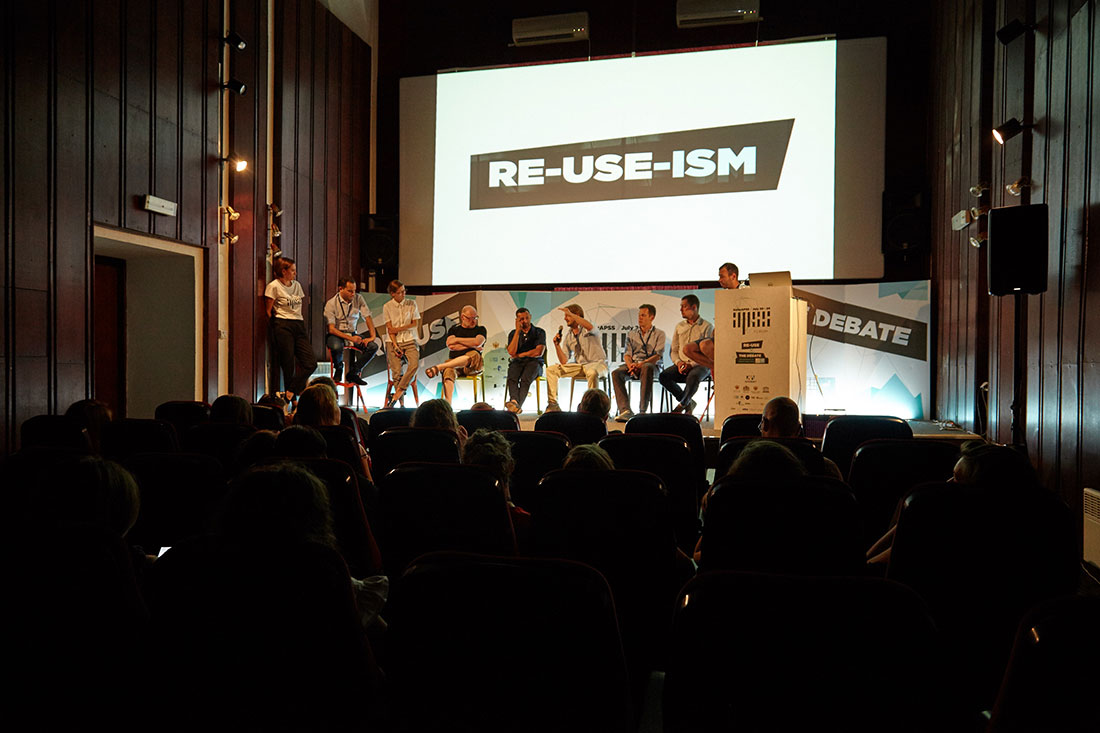 KotorAPSS 2016 RE-USE-ISM Symposium, photo by Luka Boskovic
What is something you know most about?
I guess I know a lot about art.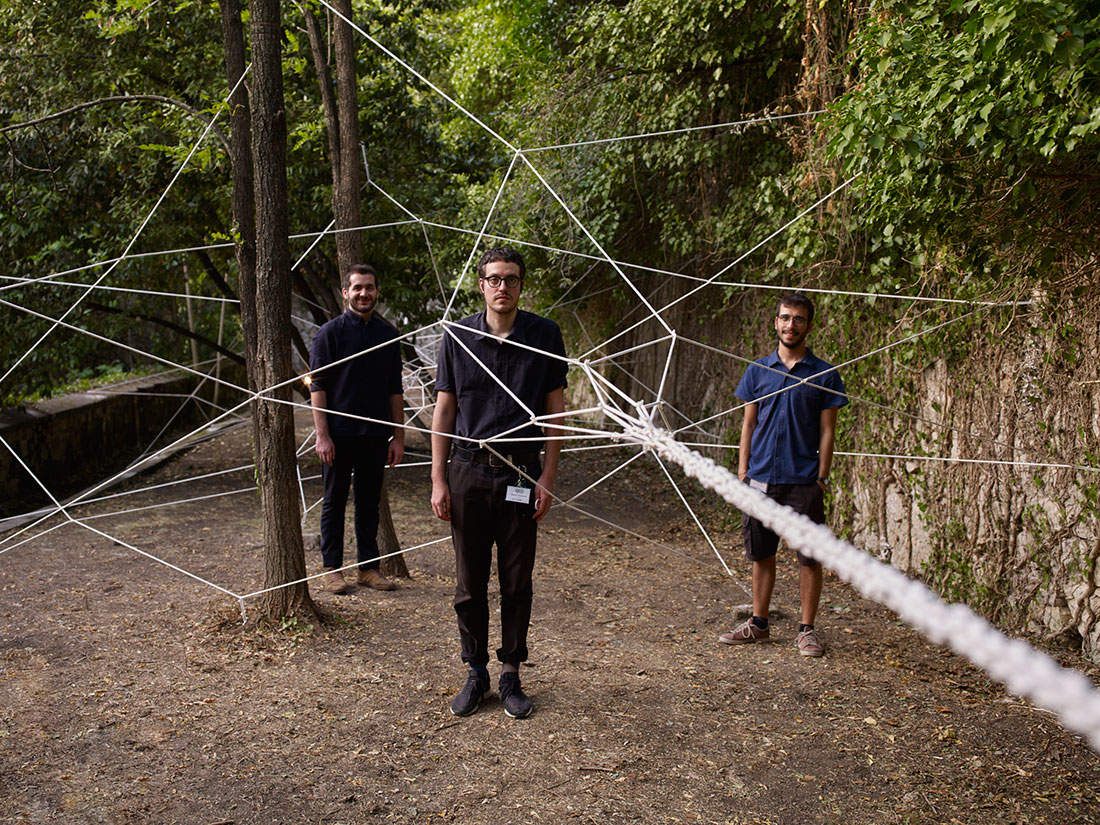 Kotor APSS 2017, Kotor, Montenegro work Agora by APSS students Georgios Grigoriadis, Vasilis Aloutsanidis, Dimitrios Chatzinikolis, photo by Luka Bošković
Do you ever feel held back as a woman in architecture profession?
Do I think that female architects should be put forward and more visible while treated equally? Yes! Do I want my work to be seen and rated as a work of a female architect? Absolutely not. The point is equality, not putting someone in a niche. Each person makes his or her own path. I never wait for work to happen or come to me. I seize it. I did that when I first started DVARP and APSS, and I continue doing that. Is this what the world would expect from a female architect to do? I don't know, you tell me!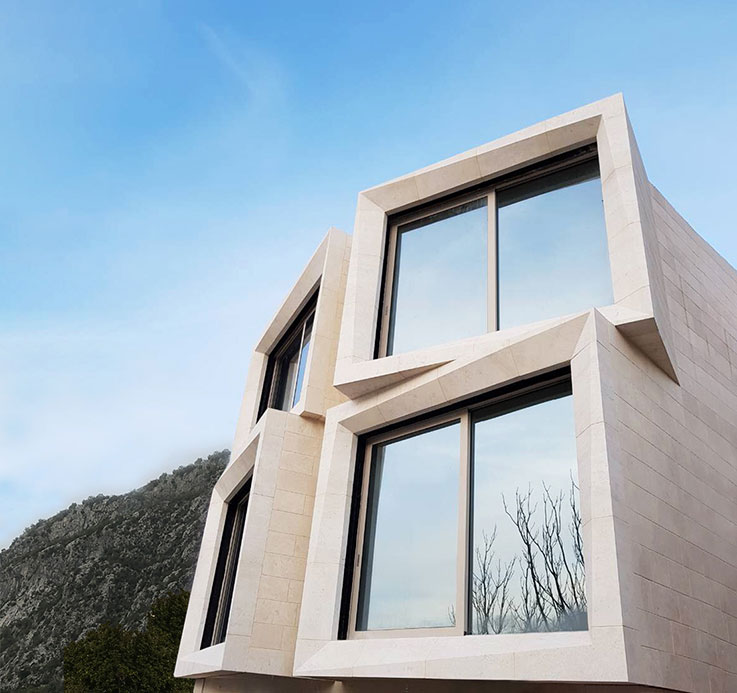 Villa in Dobrota, Kotor, Montenegro 2018-2019 design by Dijana Vucinic dvarp.me
When you get upset, do you like attention or do you need space?
I like to be on my own. I try not to involve other people… I must admit that when it comes to work
I can sometimes be quite temperamental…
Do you have a personal motto?
No.
BIG SEE ARCHITECTURAL VISIONARIES 2019
The Award is granted by Zavod Big to those individuals who enrich and inspire the world of creativity, tend to move forward by pushing the architecture and design boundaries, and help to encourage the creative environment in the region of South-Eastern Europe. Their activities represent a significant contribution to the role of architecture and design in the region, and due to their efforts the South-East European architecture and design has been put on the map of the greatest architecture and design achievements. We are all overwhelmed with emotion and deeply touched by these visionary leaders' creative work which ignites our passions and steers us in the right direction to bring out the best in us.
FILE
Interviewer: Danaja Jovandič