leave positive impressions and imprints behind. On nature and on society. Wearing them feels good on many levels. They are soft (like walking on marshmallows, one of our customer said). And they make you feel proud: in these shoes you "walk the talk" about sustainable living. Literally. We made them to show and honour our values.vBecause we believe this is the most right and sensible thing to do: ethically produced: in family company with long shoe-making tradition zero waste recycled soles: 20% recycled synthetic rubber (left-overs go back in production) upcycled textile: second hand pants and discarded textiles, collected over public calls, on educational events and by local waste textile collecting company, where we contribute to circular economy with very low carbon footprint
slow fashion: timeless design, made to last, vegan materials, durable, high quality handwork, handy to wash, unglued insole, comfortable & adaptable to different feet – with elastic on side and three thickness insole variation
unique pieces & limited editions with hand-crafted details no plastic packaging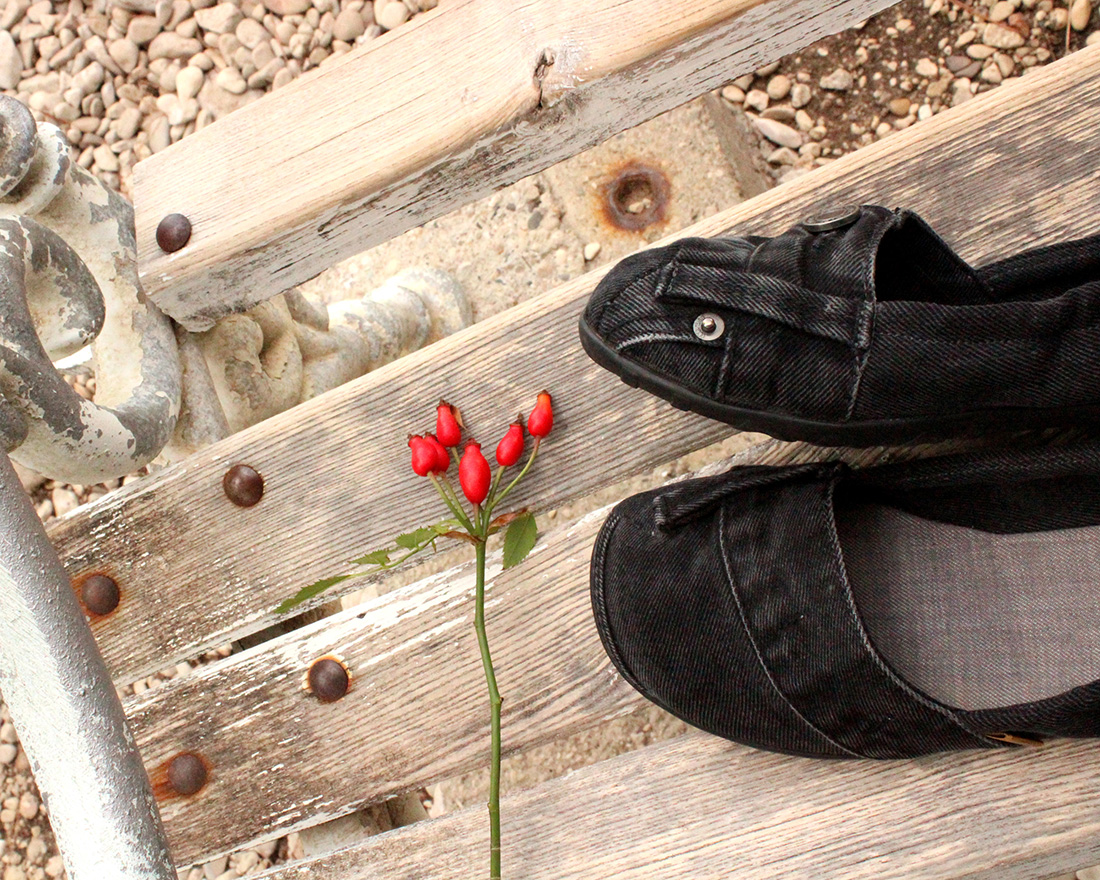 Read more about WALK THE TALK here.