Four free – floating mountain chalets – each dedicated to a different bird – were inserted in to the open ground along a ridge . It was very important to bring the landscape into the house and to connect the interior with the outside space. Rustic materials, interpreted in a modern way, in combination with tasteful furniture with attention to detail create a special alpine hideaway.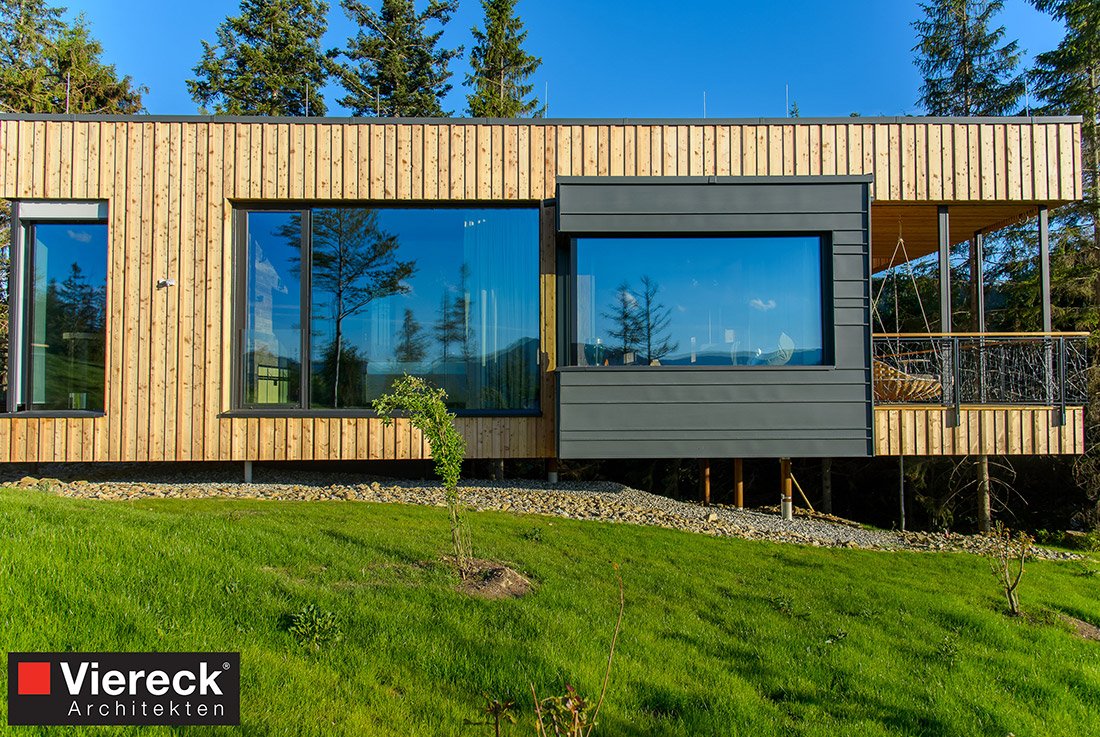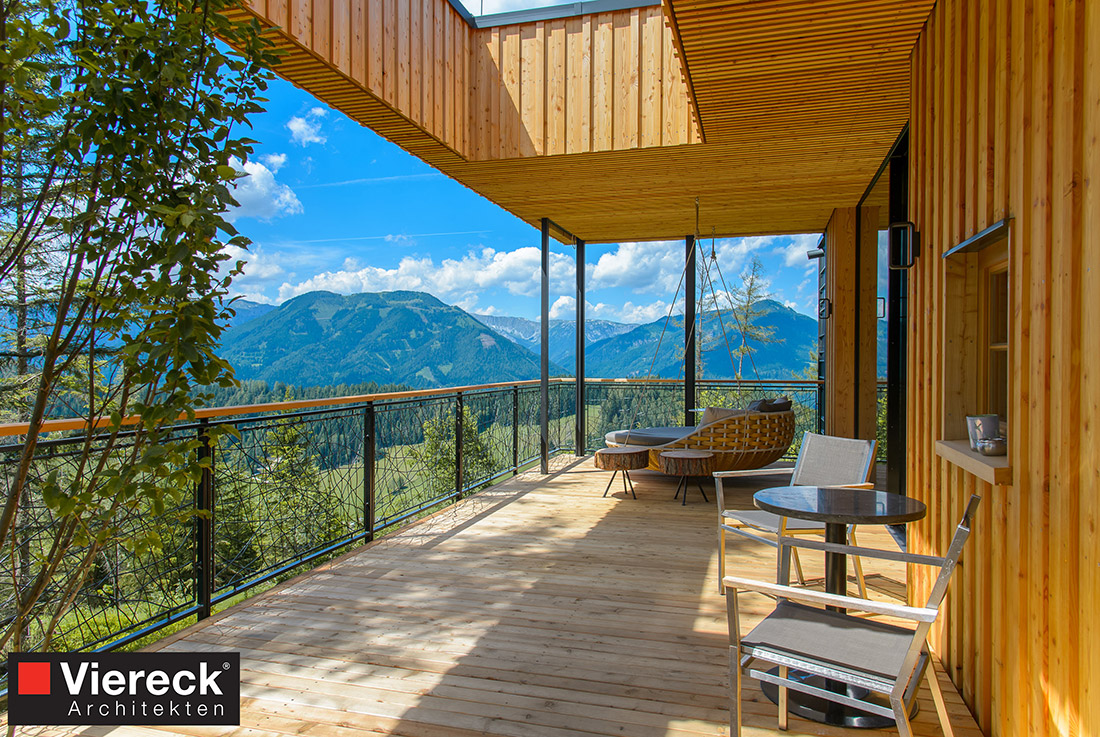 The ambition was to capture fantastic views across the valley, so the owners together with the architects decided to place the chalets on top of the mountain crest in order to p rovide 360 degrees views. Due to the existing forest along the crest, the archi tects derived their concept from bird nests and developed it into chalets which are floating above the landscape. Each chalet provides parking lots, gently integrated into the e xisting landscape underneath the buildings. The idea was to hide all M&E and te chnical components of the buildings within the landscape and to elevate the buildings above the terrain which gives a floating experience to the residents. The main supporting s tructure consists of steel and point foundation while the superstructure is ent irely built in timber and other natural materials to ensure sustainability. In order to integrate the chalets into the landscape, the choice for extensive green roofs was obviou s.
The façade and even all window frames were manufactured with local larch woo d, while the interior applications were recycled from parlours of old farmhouses.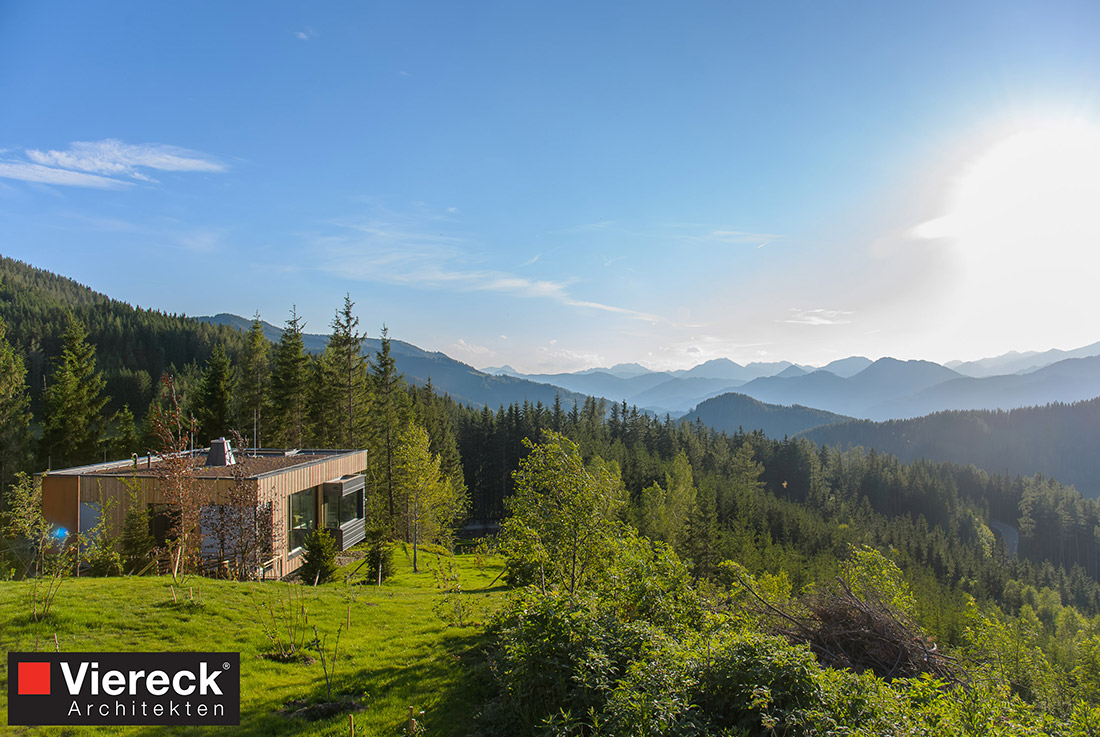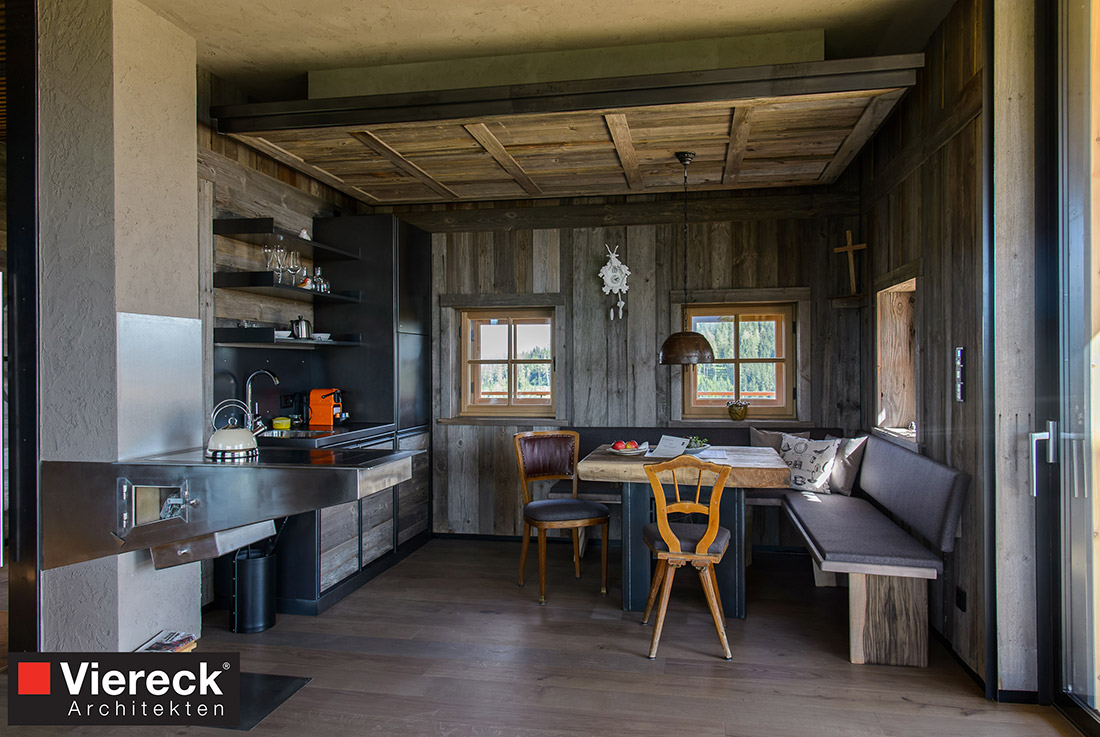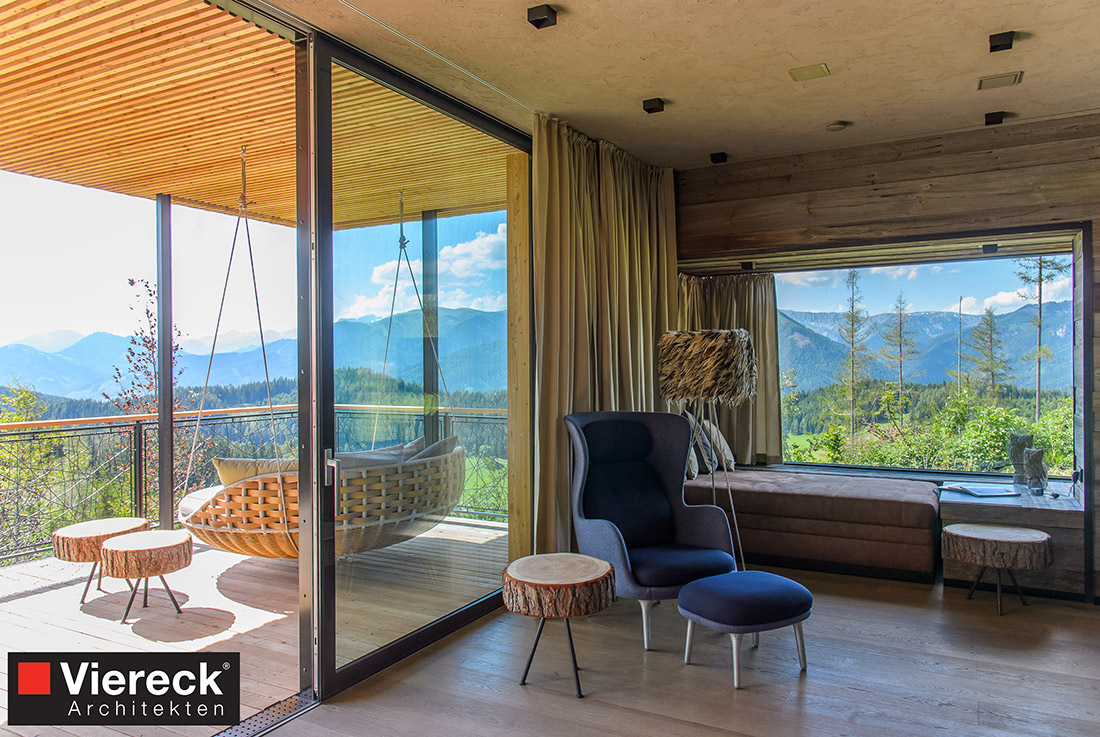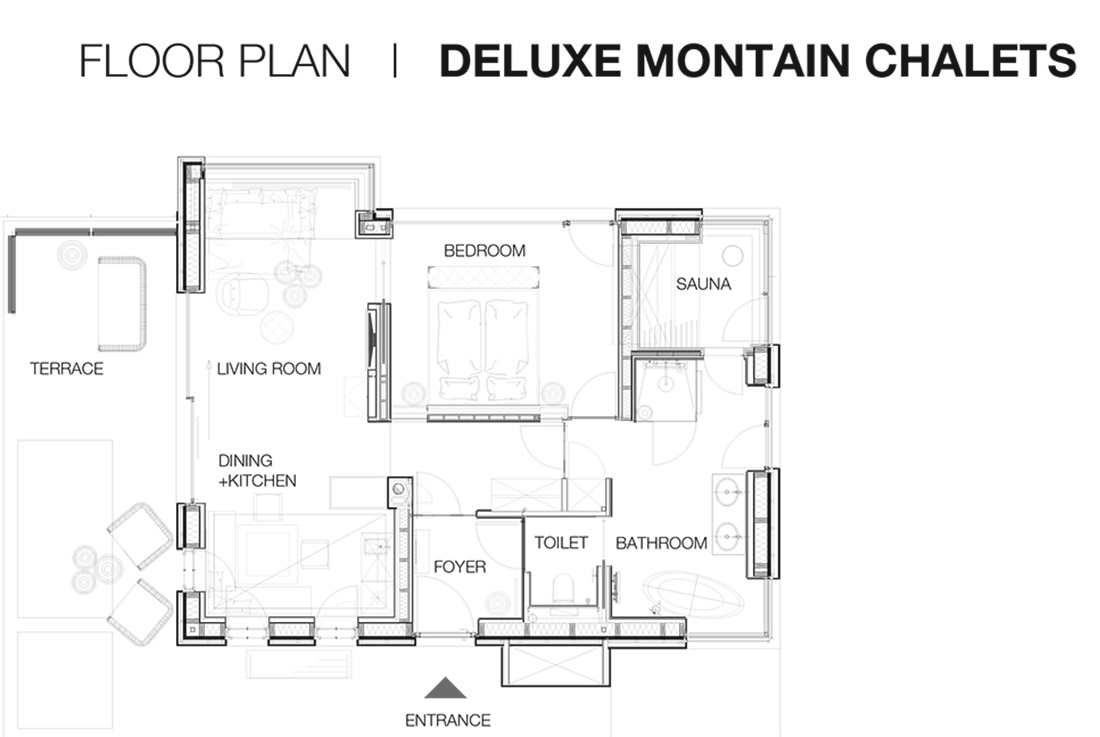 Viereck Architects is a boutique Architecture and Interior Desi gn firm operating with 2 offices in Austria. What Ewald Viereck started in 1984 is managed successfully today by Marleen and Bernhard Viereck. Both of them inherited the Archi gene from their father and, together with a team of experienced architects rangi ng from general planning for architecture / construction and project management to building physics and acoustics, work process and cost control to ecology and economics, they create sensational objects at home and abroad.
We are dedicated to deliver high quality designs to our clients with projects in Austria and neighbouring countries.
Focus of our work is to offer ar chitectural design solutions combined with project management. From small to large scale projects, we are working closely with our clients st arting with the first sketch to full project completion.
Our clients are investors, companies, trading groups, pub lic clients, government bodies, multinational companies as well as private customers.
Our main expertise includes residential, office, healt h & wellness, commercial, retail, mixed – use and hospitality projects, delivered by a team of highly skilled and in novative Architects.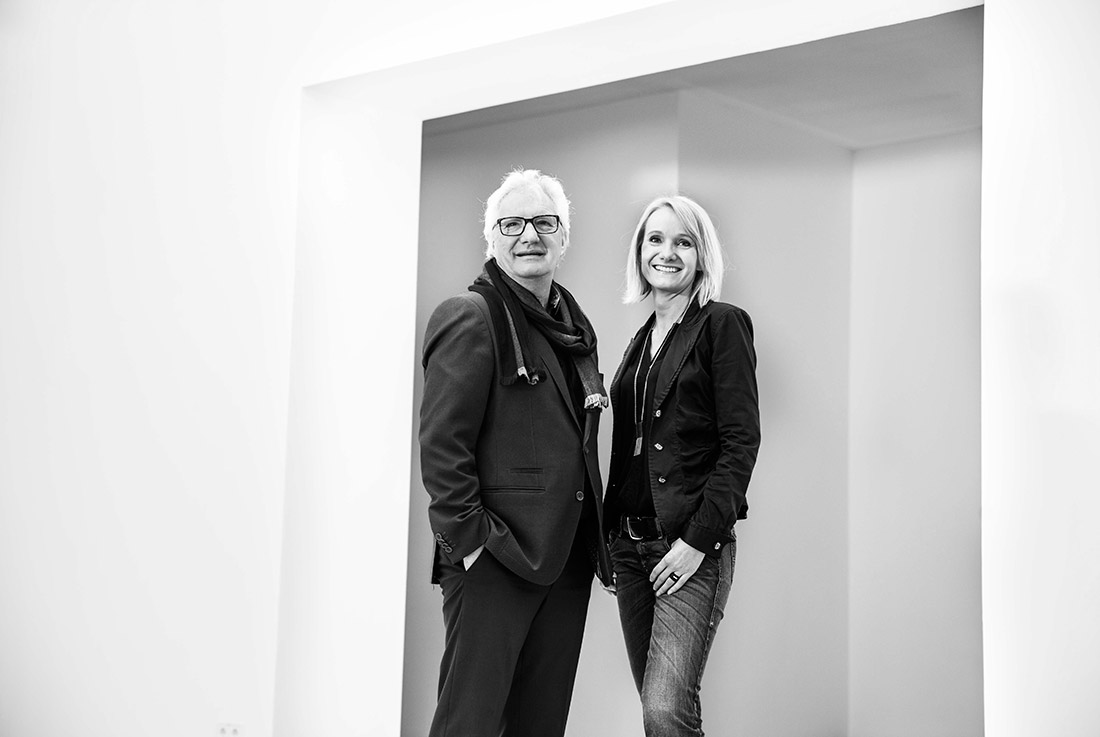 DELUXE MOUNTAIN CHALETS
Authors: Viereck Architekten
Investor: Reitbauer Beteiligungs GmbH
Photos: Andreas Tischler
Year of completion: 2014
Location: Styria, Austria
Total area: 4 x 79,11 m2