Cosa Smart Thermostat
Cosa's smart modes allow users to manage their energy consumption more efficiently: not only will they feel more comfortable, but they can also achieve energy savings of up to 30%. Ultimately, the Cosa's energy-efficient features lower the carbon footprint of residences.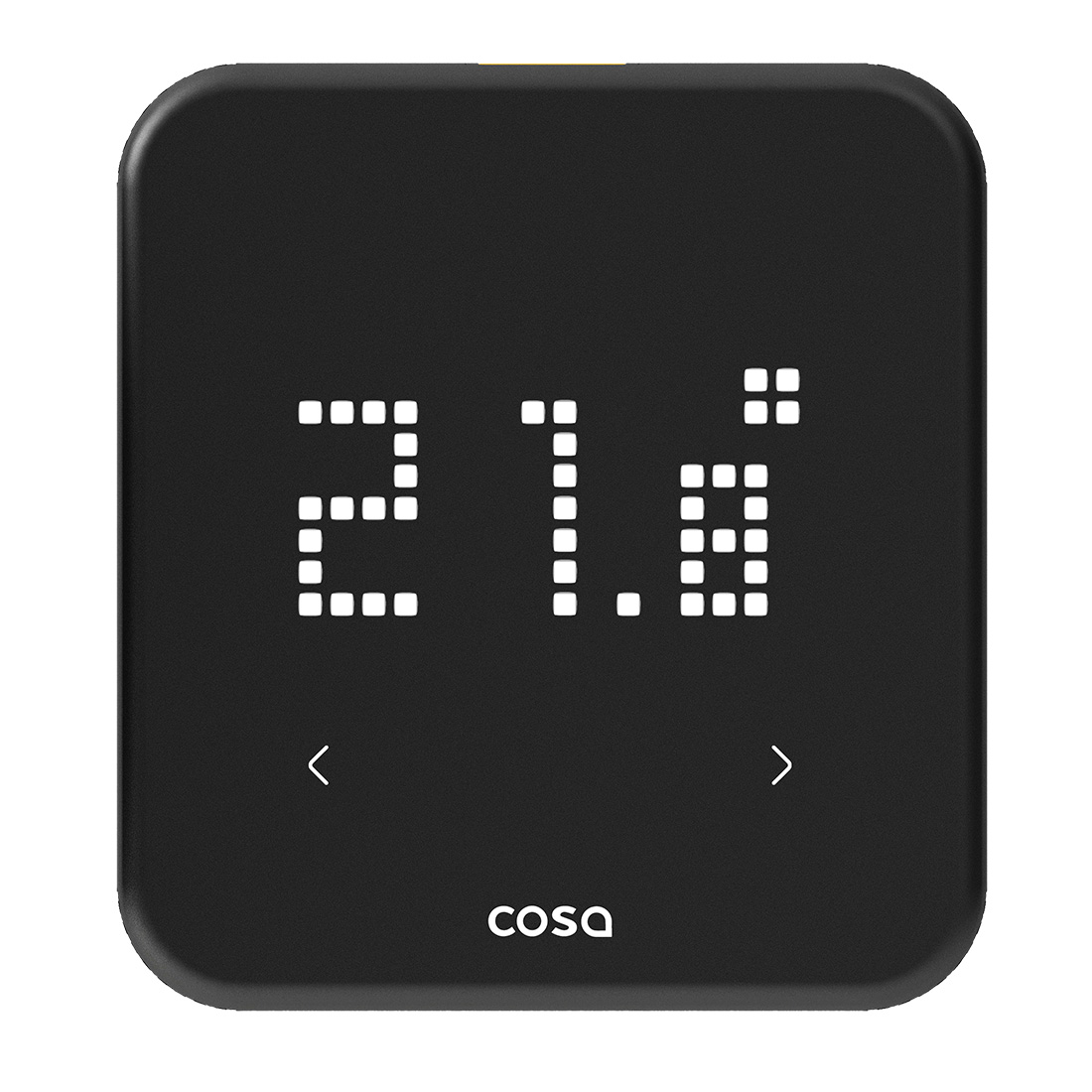 Main Features;
Mobile Control
Additional "AC Control Feature" for smart cooling
Smart modes: "Home, Sleep, Away"
Smart Schedule
Battery-powered for maximum mobility
Alexa voice commands
Easy installation
Award-winning design
"Always on" display
Compatible with next-generation Cosa products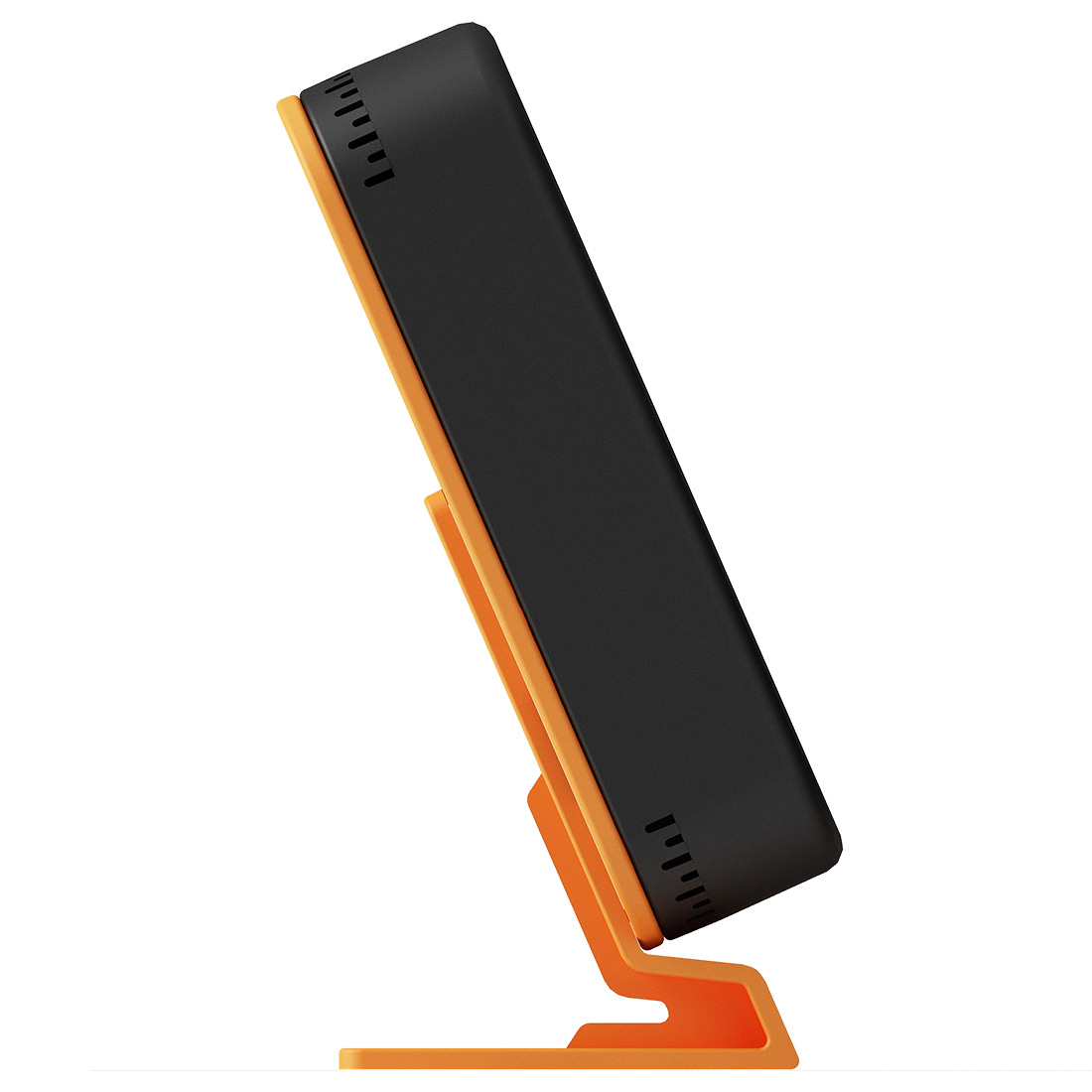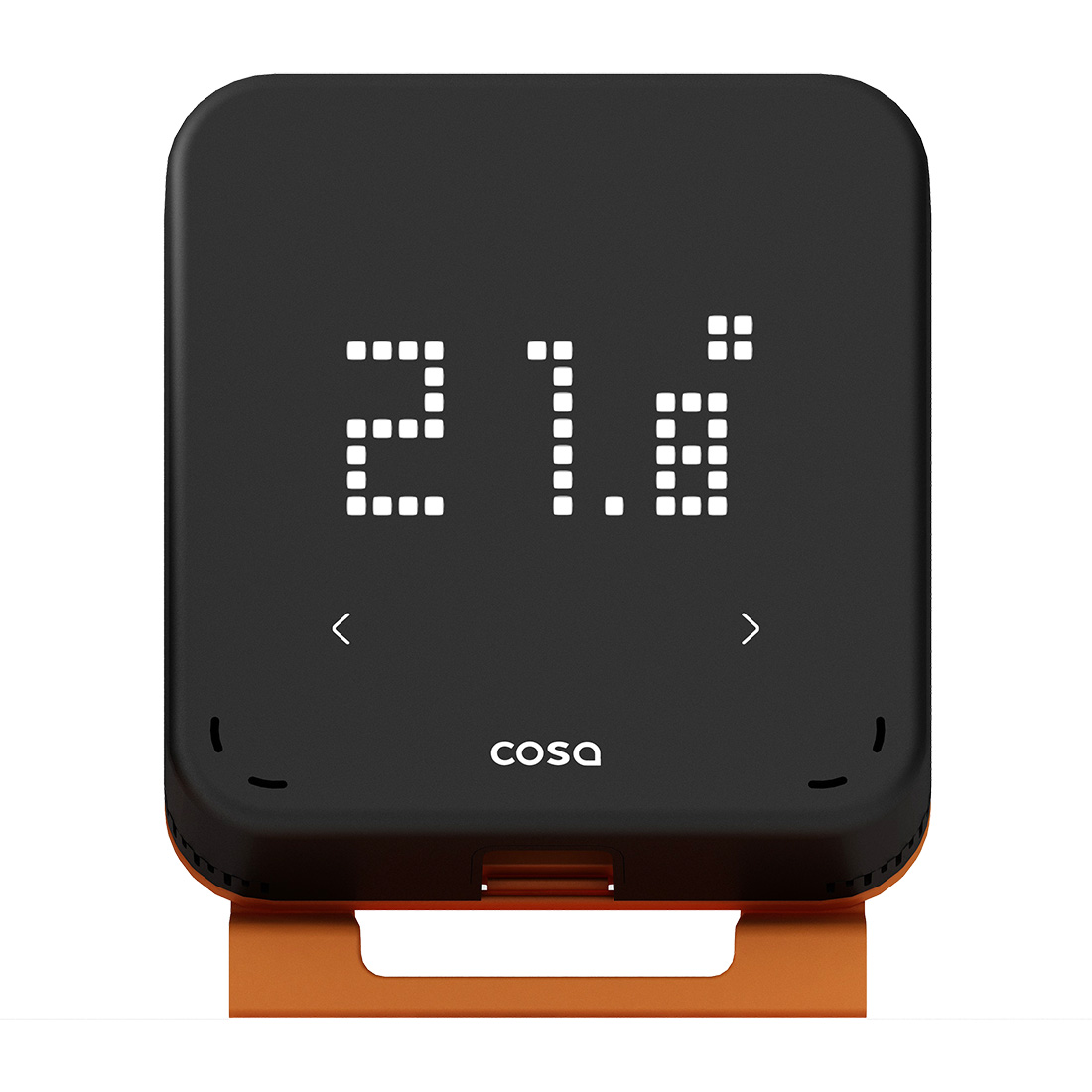 Comfort with Cosa – Always at Desired Temperature Set your desired temperature and let Cosa adjust it.
Comfort with Smart Modes Location-based automatic control of Home, Sleep and Away modes.
Mobile Control Control your heater, AC and radiators using your mobile phone.
Family Sharing Use Cosa with all family members.
Save with Cosa Save Energy Save energy with smart modes.
Monitor Your Usage and Savings Track your consumption and savings.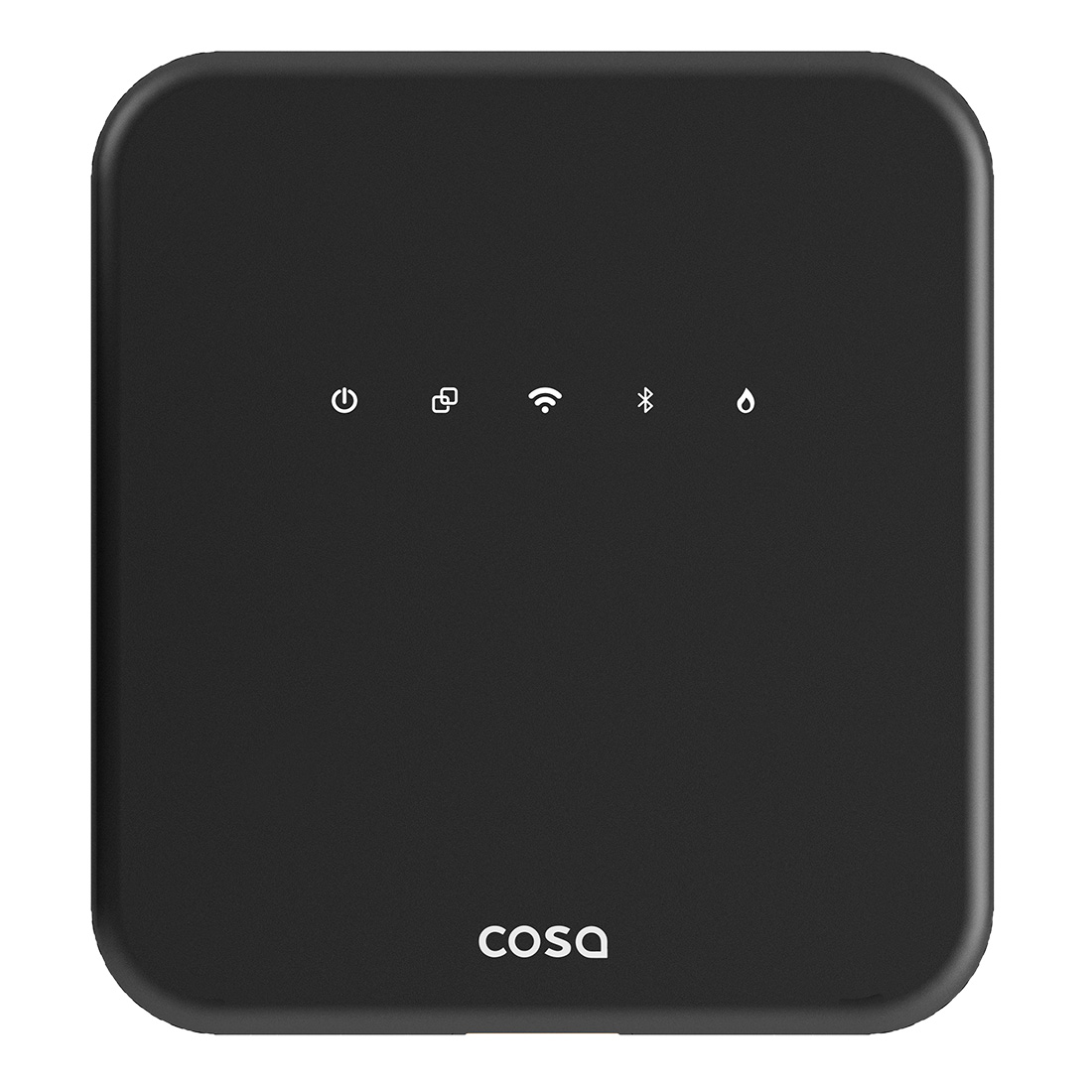 About the producer:
Cosa is an IoT product that has managed to make a name for itself as Turkey's leading smart thermostat brand, reaching over 100,000 customers in 4 short years. The company also collaborates with a growing network of business partners to get its range of next-generation products to European consumers.
FILE
Design: NUVİA ENERJİ TEKNOLOJİLERİ SAN. VE TİC. A.Ş
Producer: NUVİA ENERJİ TEKNOLOJİLERİ SAN. VE TİC. A.Ş
Photo: NUVİA ENERJİ TEKNOLOJİLERİ SAN. VE TİC. A.Ş (c)
Year of production: 2018
Text provided by the authors of the project.