The COMMOD COMB was designed as a place of retreat in modern shared working spaces, open offices and conferences because of its sound-absorbing qualities.
The hexagon-shaped module consists of prefabricated easy assembling elements. All parts, from the frame to the connecting pieces, are made entirely out of wood. Natural and CO2 neutral materials were combined to design a product that can provide additional private space within minutes.
The COMB can be easily adapted, replicated and scaled. It has the possibility to create different and multiple purpose spaces in various sizes and can be used as a furniture for festivals, public spaces and exhibitions.
Different materials and colours can be added to the comb with the ability to adapt to the user\'s wishes and make it flexible to any space. It can be used for indoor and outdoor areas.
The COMB, which can also be used as a "chill box" in busy surroundings, can be easily assembled by only two people and transported in standardized cars.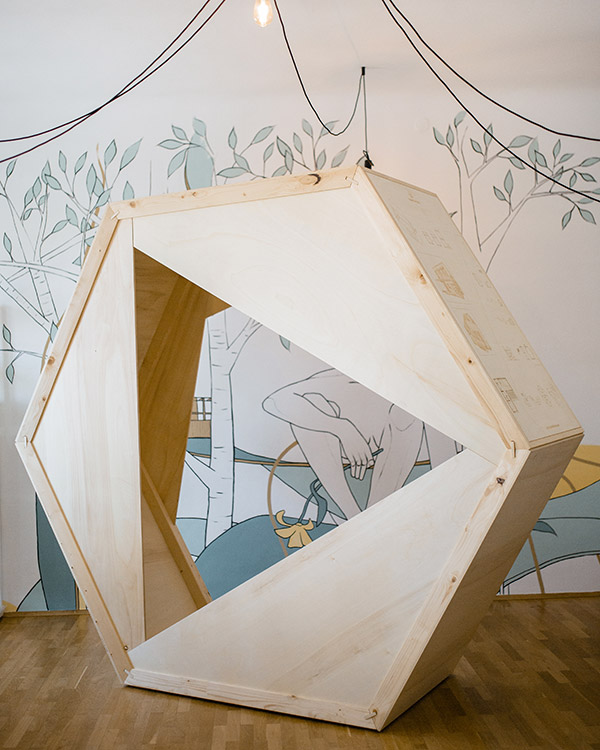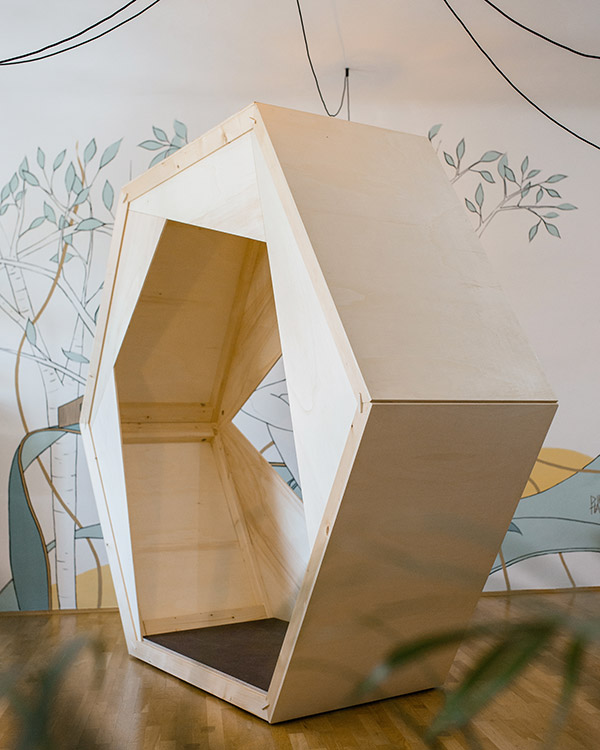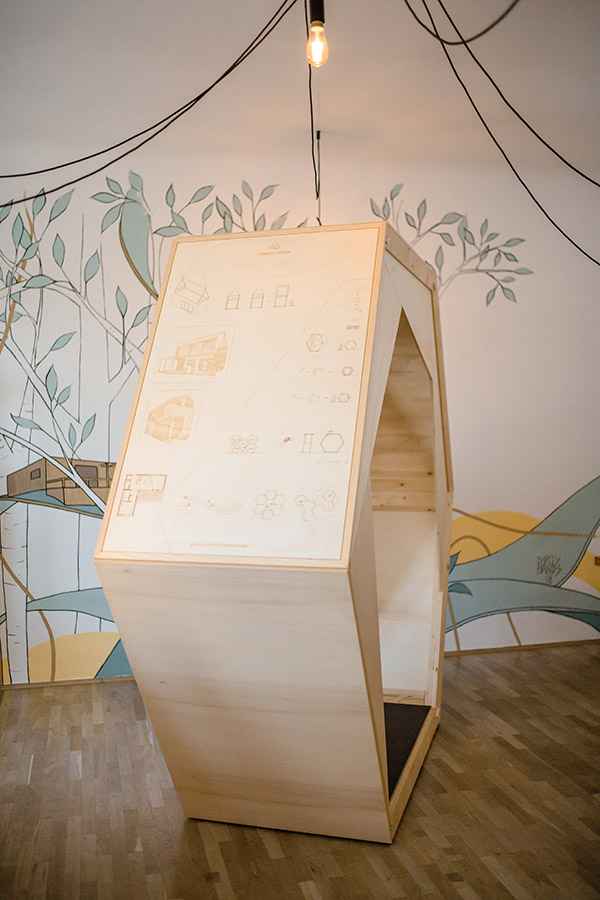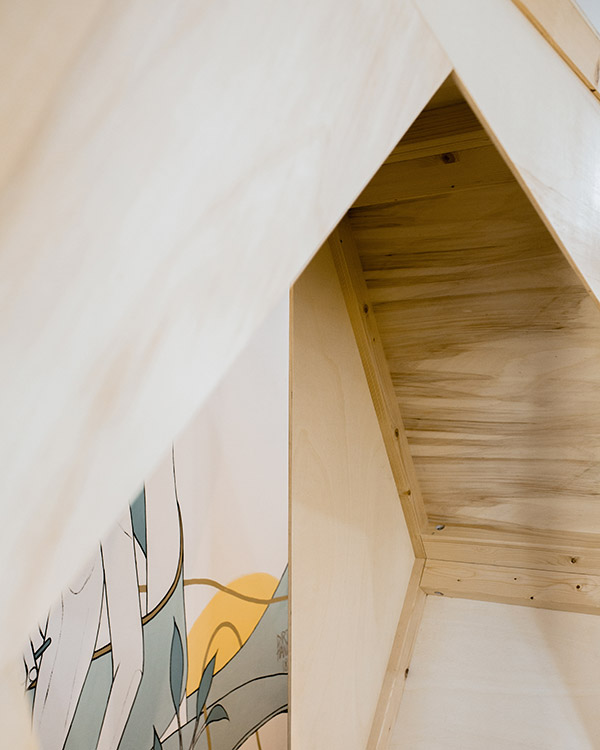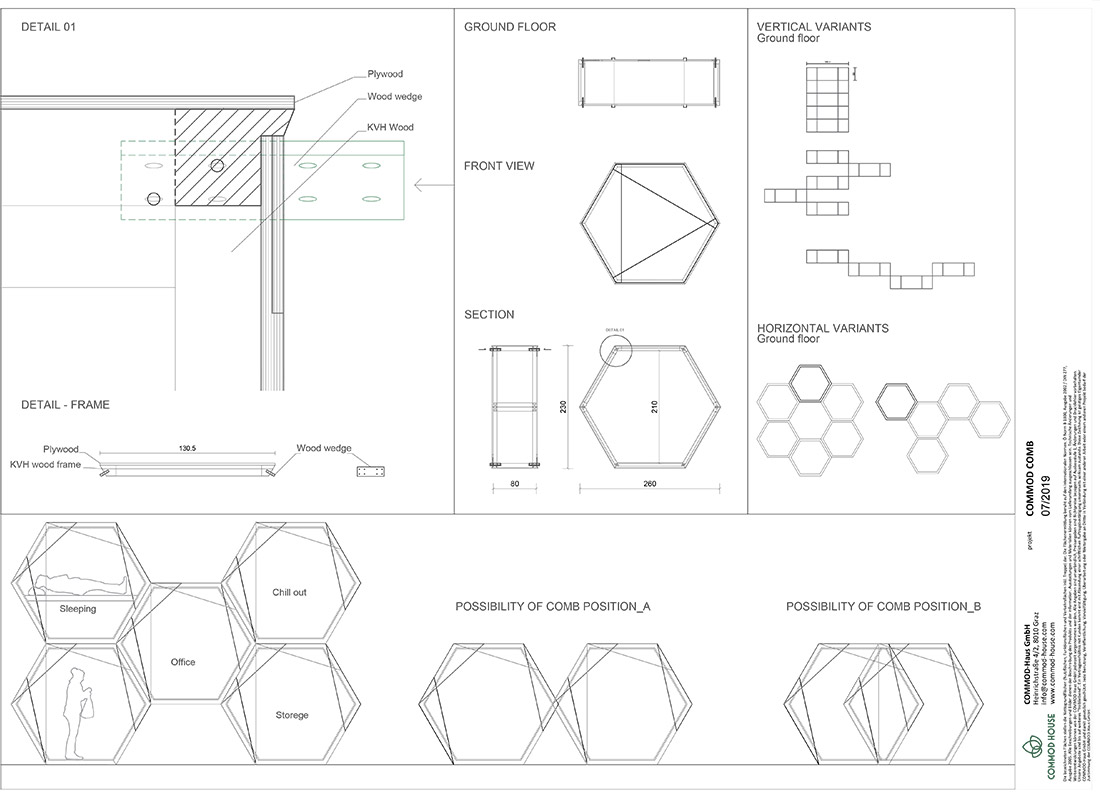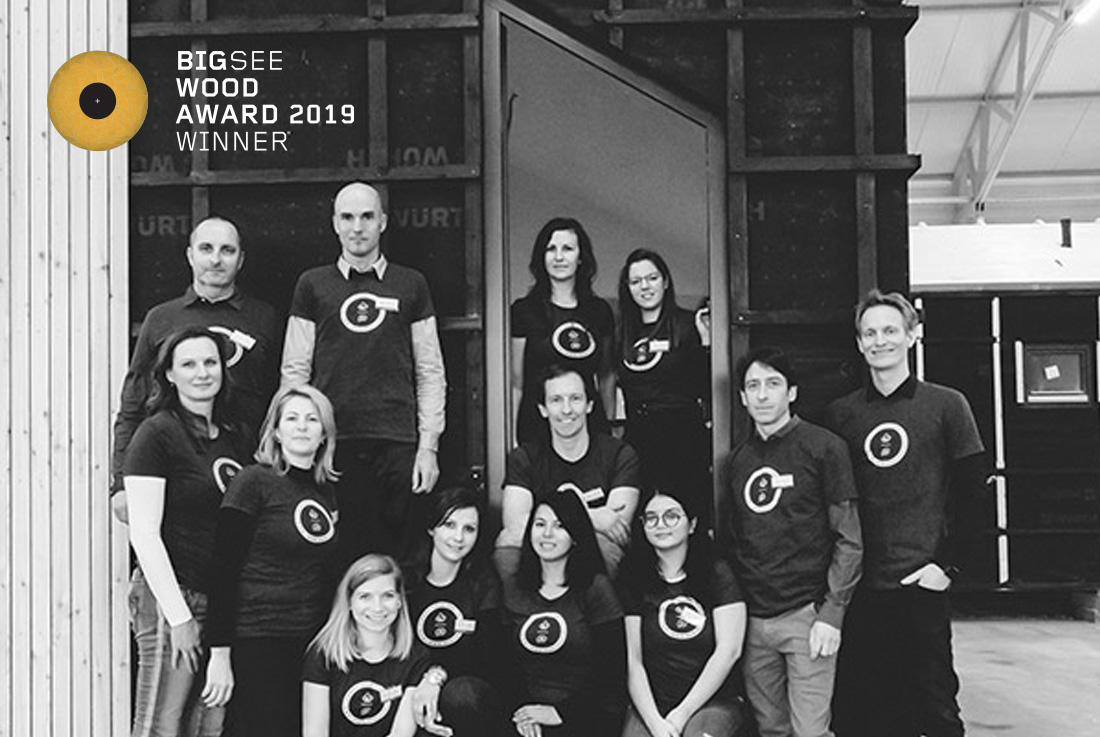 Architects / authors (names and/or studio):
Michaela Maresch, Gerald Brencic, Volker Ast, Uwe Lackner, Ingmar Zwirn, Rita Fruhmann, Nuša Korošak
Location: Graz, Steiermark, Austria

Year of completion: 2019