Collodi Chair
Responsible design for sustainable furniture. Collodi Chair is a response to ever growing problem of plastic pollution and a proof that sustainability, when designed right, enhances rather than compromises on the ergonomic and aesthetic features of the product.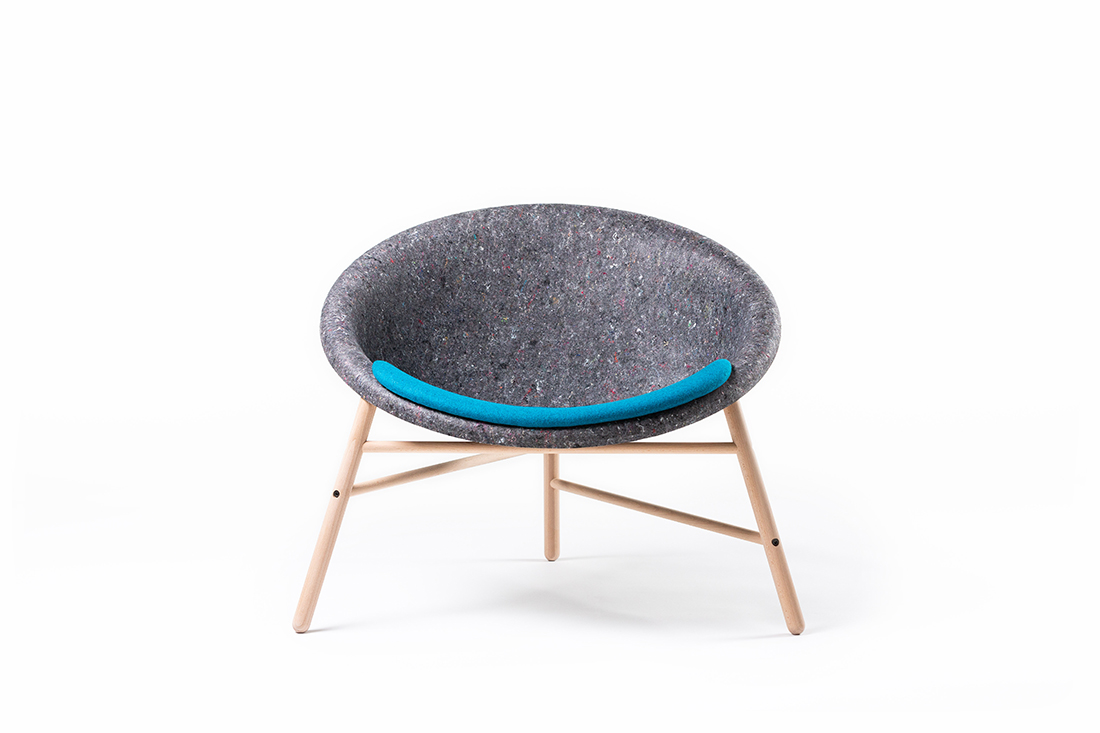 The inspiration for Collodi comes from Carlo Collodi's famous Pinocchio, the story about a transformation of a hand-made puppet into a little boy. The idea behind Collodi is to make a chair something alive, a piece of furniture that fills the space with its energy and spirit.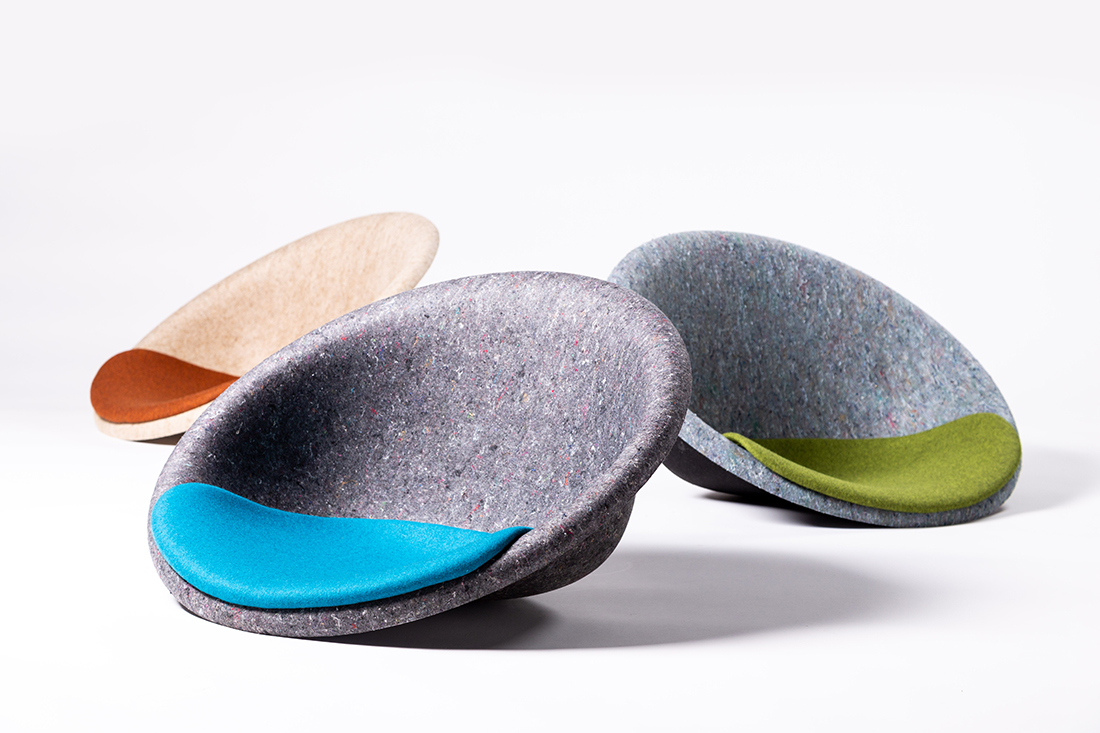 To breathe the energy into the product, each piece is made with care and responsibility towards the environment and society. That is why, apart from looking warm and inviting and being comfortable for people regardless of their size, Collodi is made from 100% recyclable materials. The frame, crafted from locally sourced beech wood, is paired with a shell made of compressed and moulded felt. The latter is made almost entirely out of recycled PET bottles – about 52 for each chair – and shaped without any glues or adhesives, using only heat and pressure.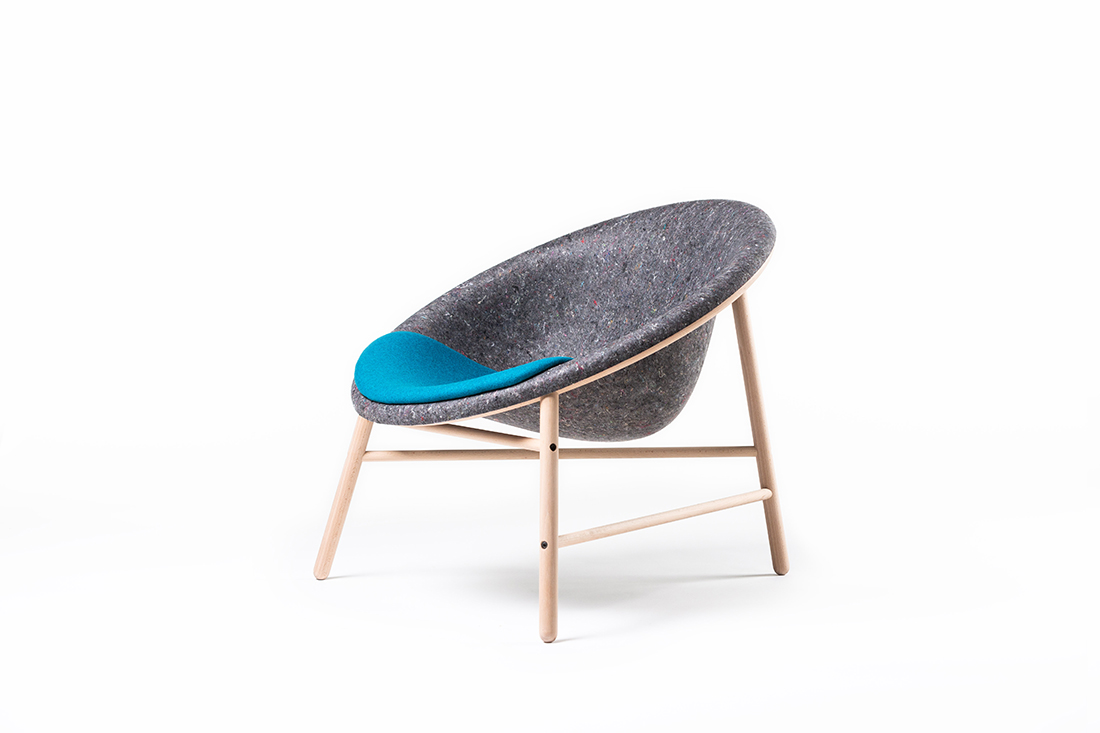 To lower the carbon footprint as much as possible, the frame comes flat-packed which significantly lowers the cost of storage and shipping. Once no longer in use, Collodi can be handed on to another happy user or recycled entirely, following the circular economy, zero-waste and cradle-to-cradle principles of sustainability and care our planet.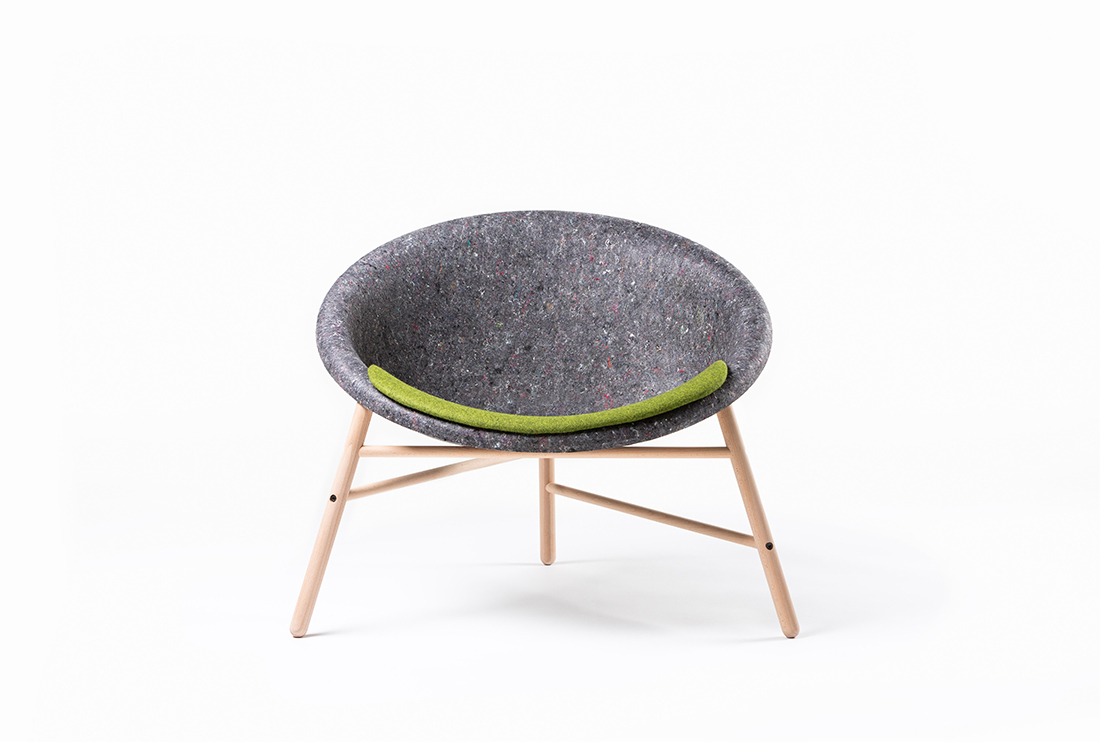 FILE
Designer: Šapec Andraž
Producer: Donar d.o.o.
Country: Slovenia
Year of production: 2018
Text provided by the authors of the project.