VULGARIS WOODCUT create uniquely handmade drawers which are more akin to art objects. The result of a collaboration between Nina Koželj, a sculptor and printmaking artist, and Manca Kemperl, a wood engineer. Their concept is a merging of modern minimalism with a craft from the Middle Ages. Contemporary, clean lines are combined with the oldest printmaking technique – woodcutting. The making of each individual drawer starts with a hand-carved cherry woodcut, which is then printed in the traditional way – with a spoon – in a limited edition of five prints. The wooden matrix is placed in a solid cherry wood drawer as a front door. Drawers are completely handmade in Vulgaris' studio.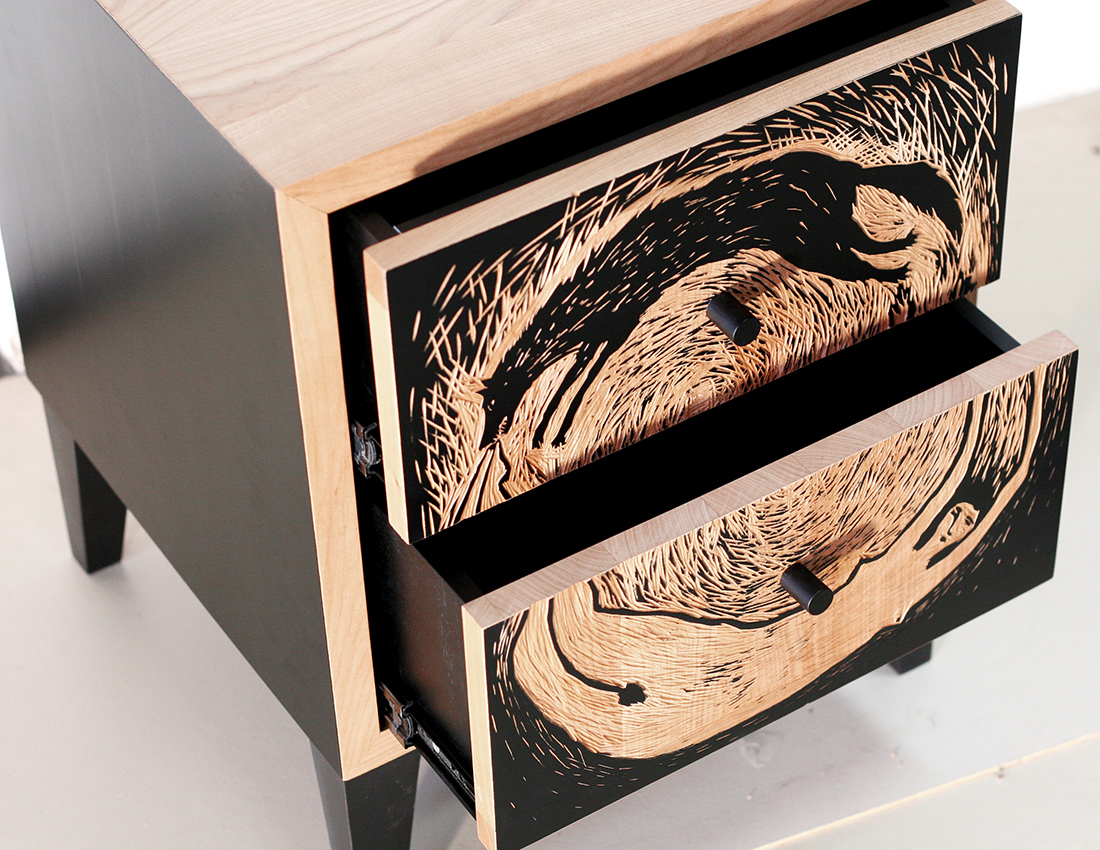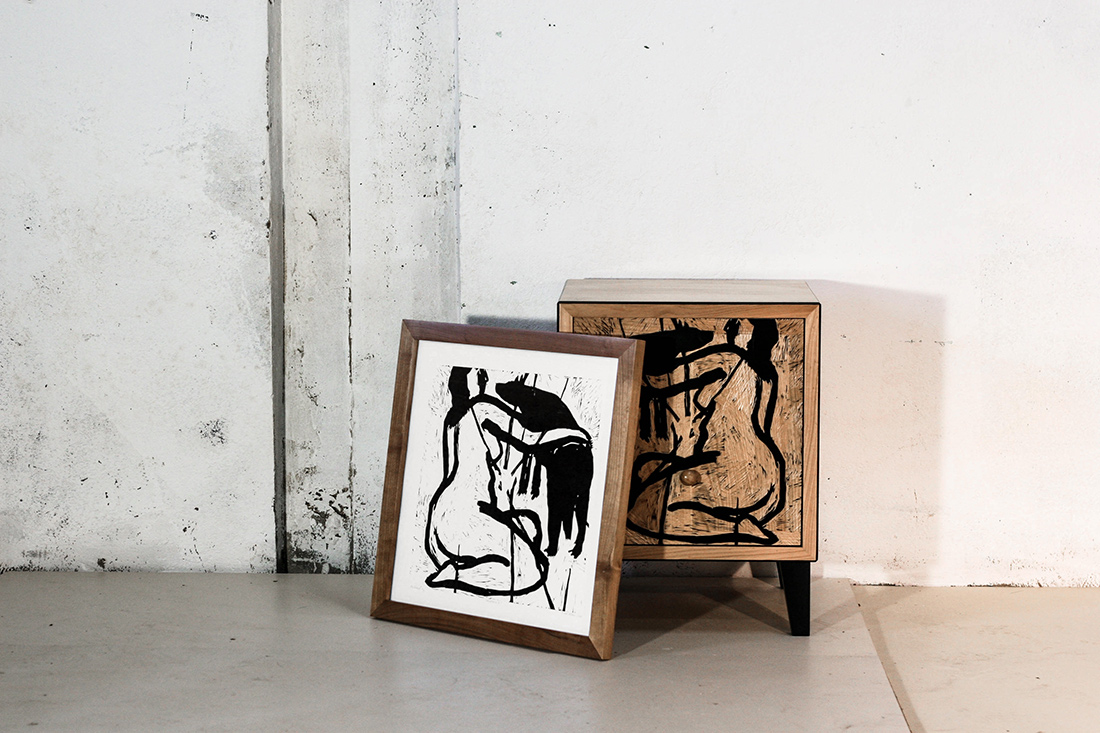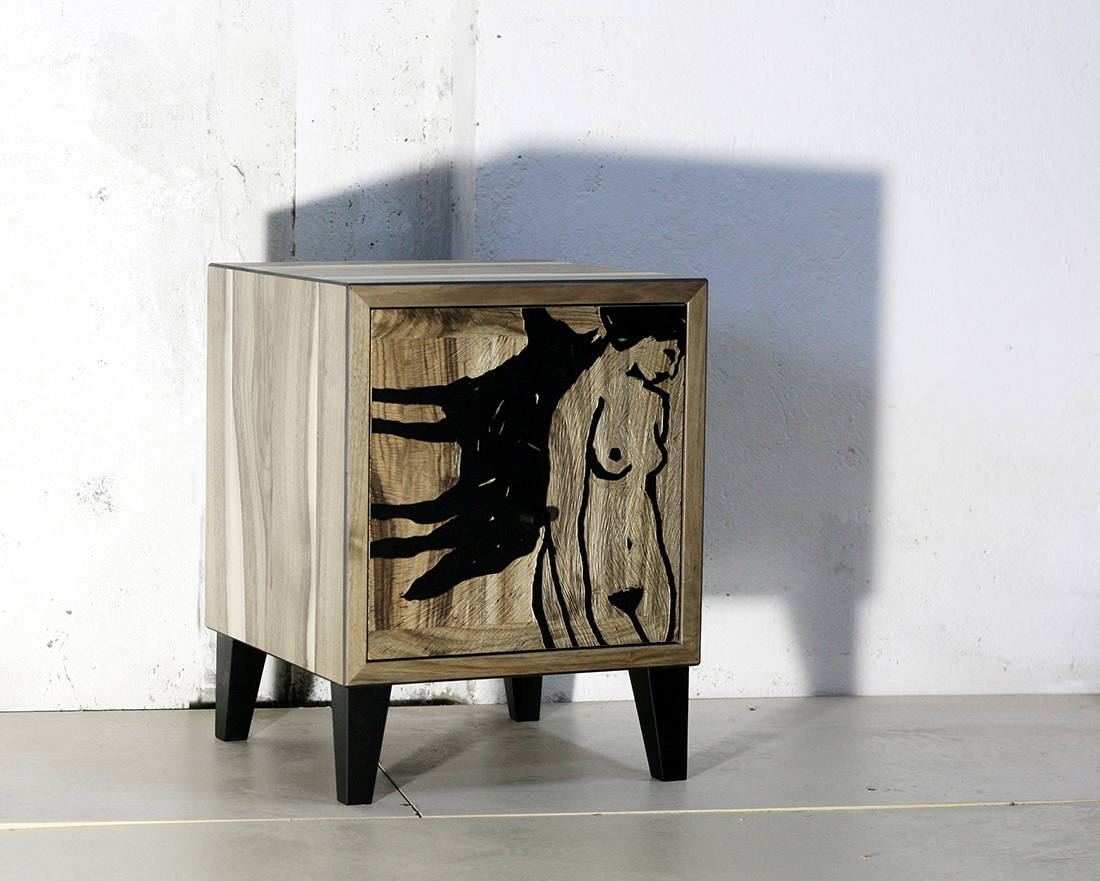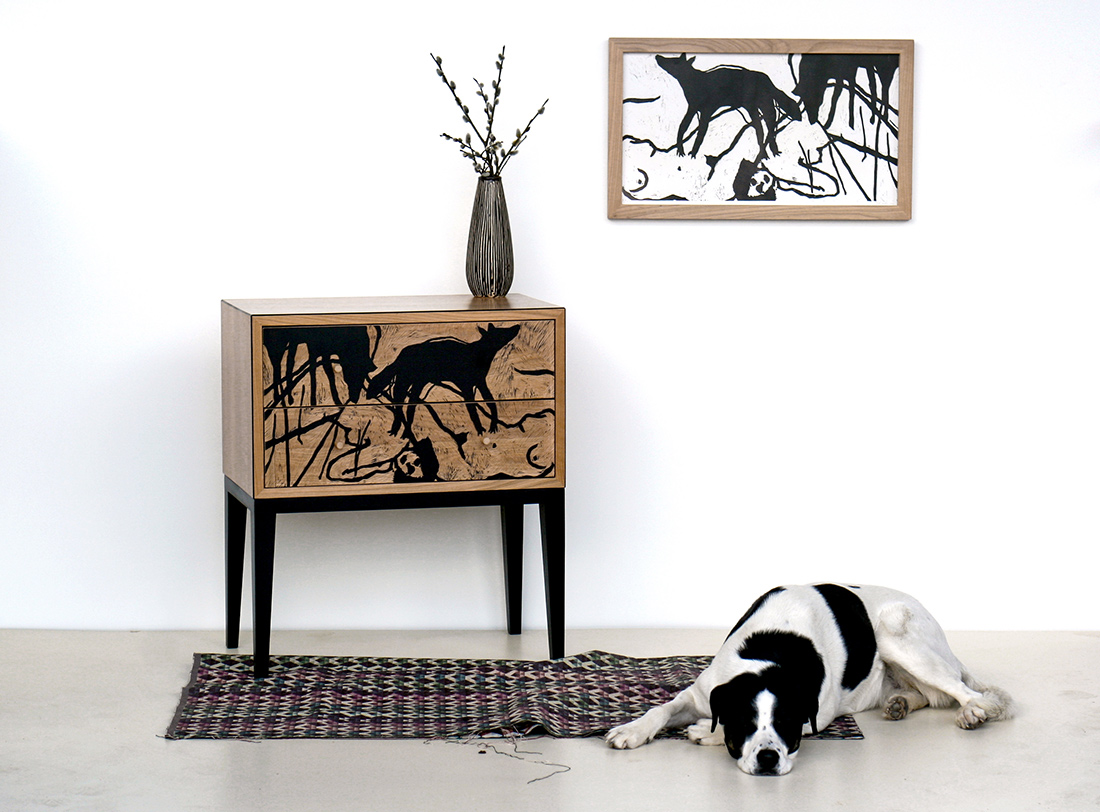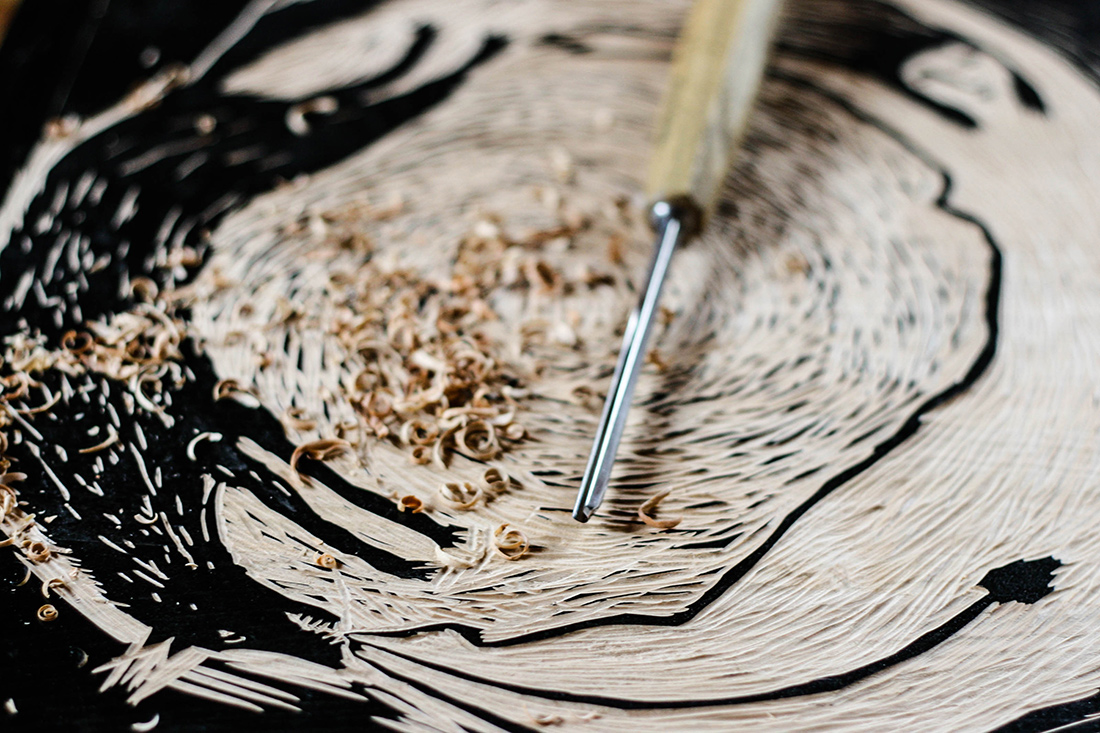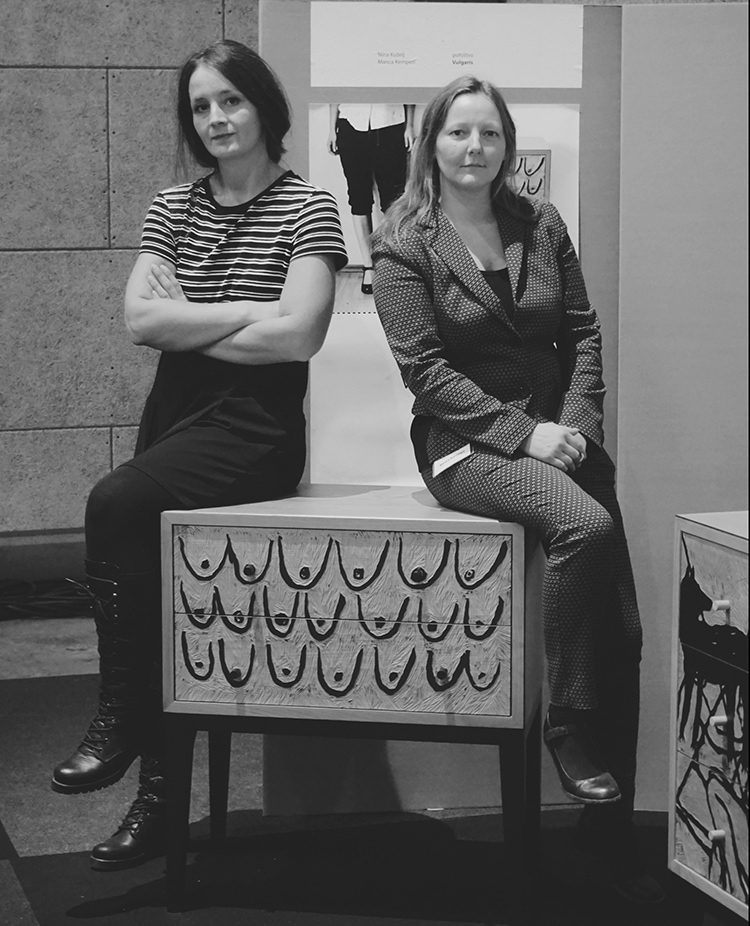 Vulgaris woodcut is a brand established in 2018 by Nina Koželj and Manca Kemperl.
Nina Koželj (1985) is a visual artist, working in the field of printmaking, sculptur and installation. In recent years she has had several solo and group exhibitions, most of which were selected by jury. In 2010 she was the recipient of the Vordemberge-Gildewart Foundation Award for her print/ceramic installation "The Game". In 2011 she  represented Slovenia in XVI. Deutsche internationale grafik Triennale Frechen, in Germany in 2016 she participate on U3 – triennale of contemporary art in Galery of Modern Art in Ljubljana (curated by Boris Groys).
Manca Kemperl (1979) completed her studies as a wood engineer. She has specializes in the production of unique solid wood furniture. She received her practical training as a manager of machine production of the furniture line and as a production planner at the Stol factory. Since 2005 she has been working independently in her own carpentry workshop. In collaboration with various architects and designers, she has carried out numerous projects – equipping new buildings, restoring furniture, replicas and outdoor arrangements.
FILE
Design: Nina Koželj, Manca Kemperl
Producers: Manca Kemperl, Nina Koželj
Photos: Nina Koželj
Portrait photo: Primož Tabernik
Year of production: 2018
Text provided by the authors of the project.