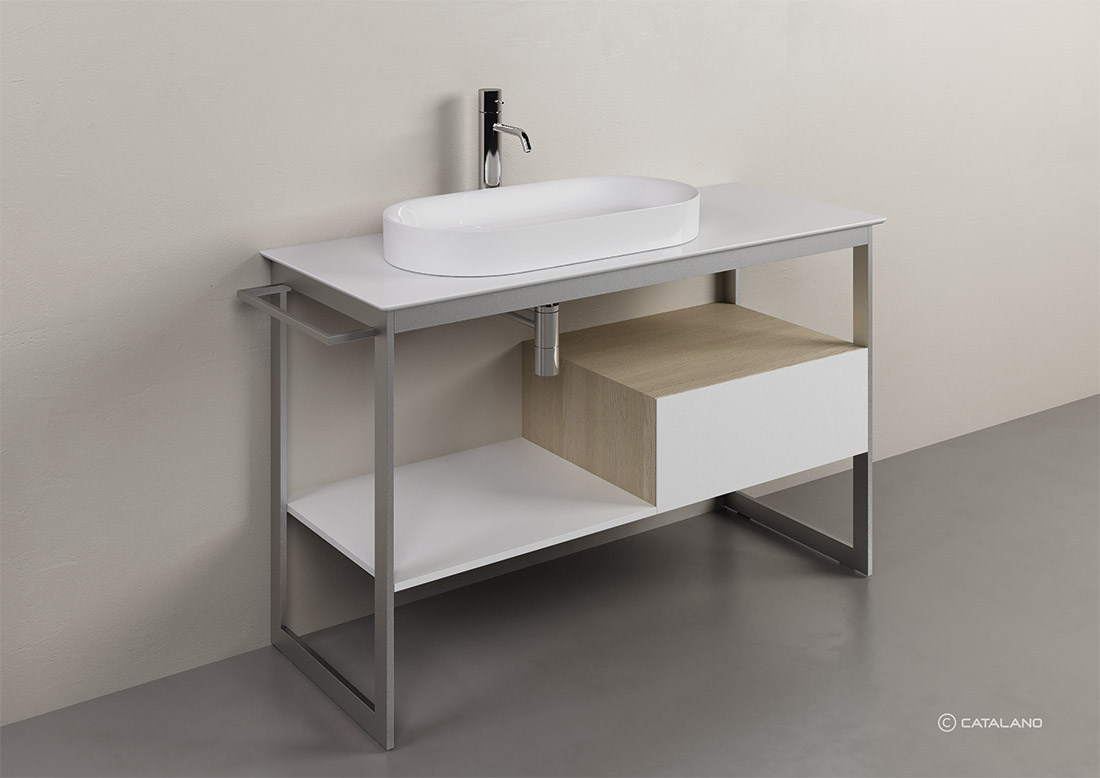 Ceramic Top is a self-supporting ceramic countertops innovative system, where washbasins can be installed on the left, on the right or in the middle.
The range includes versions with or without taphole, to install countertop or wall-hung taps, according to user needs.
Catalano Ceramic Top allows a direct installation to the wall, without supporting frames and can be integrated with a single-drawer cabinet, an aluminum structure (floor-mounted or wall-hung) or with a towel rail. Three sizes available: 50×75 cm, 50×100 cm and 50×125 cm.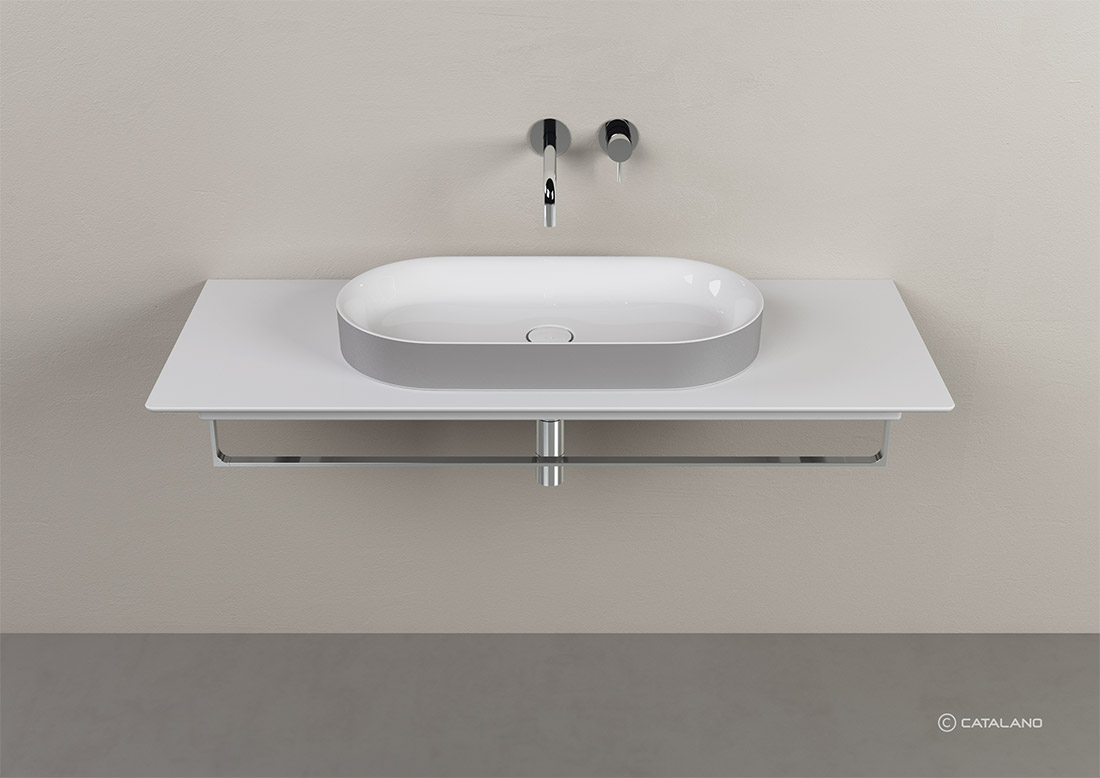 "Easy of use" is the core of "Ceramic Top" project. The concept is made up of a large ceramic support surface where to place the washbasin, according to the chosen configuration. The depth of 50 cm allows installing washbasin and countertop tap with a convenient accessibility for both, as well as a large surface area, in asymmetrical or symmetrical way.
Ceramic Top System is made of Fine Fire-clay and finished with nanotechnological glaze with silver and titanium microparticles, which develop an antibacterial action99.99% effective.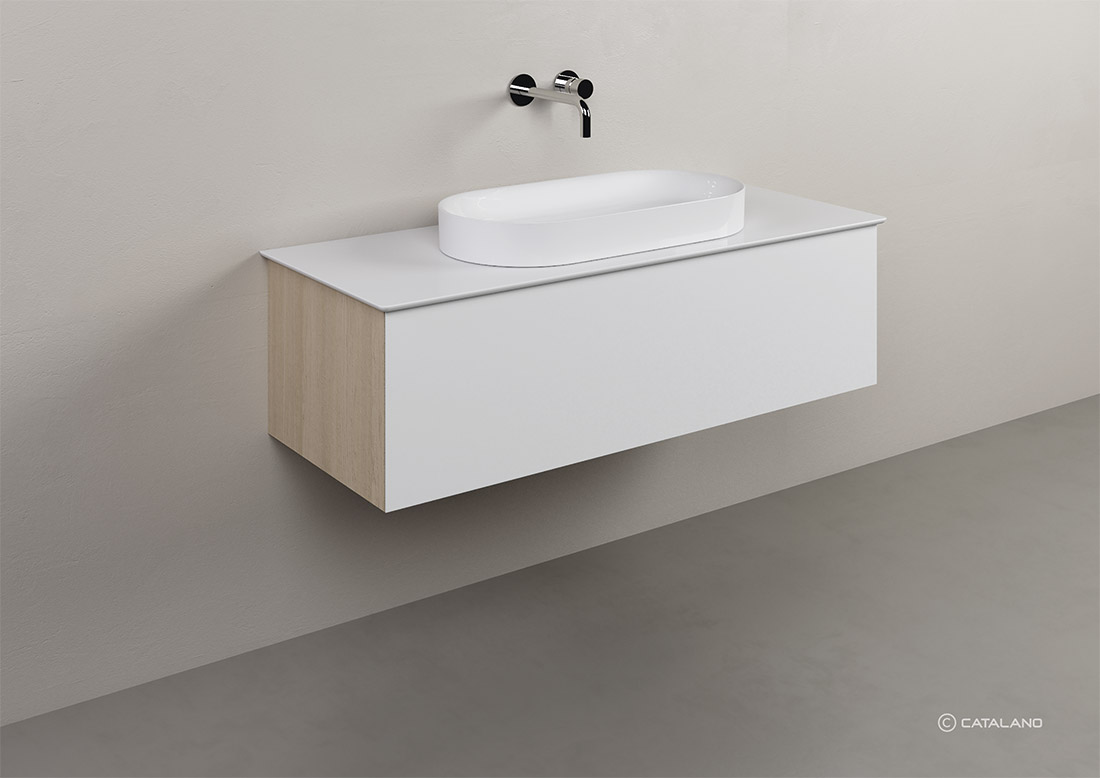 FILE
Designer: CDC Catalano Design Centre
Producer: Ceramica Catalano S.p.A.
Country: Italy
Year of production: 2019
Text provided by the authors of the project.