A collection of furnishings entirely inspired by the Venetian "carabottino", a flat gridlike structure commonly used as an architectural accessory and originated from nautical applications. In both ambients, this discreet framework served as a planar surface to let light, air and water filter through its structure.
With the Carabottino collection, the intricately grated surface is proposed in a new light as it takes on a cylindrical and freestanding position, moving it away from its traditional placement.
Graphic and architectonic, its structure is punctuated by vertical and horizontal intersections, an interplay of solids and voids, subsequent of its construction logic. Light and images are overlapped and filtered through its surface.
The collection is composed of a freestanding mirror, a drink cabinet and a side table. Items are available in walnut and linden wood.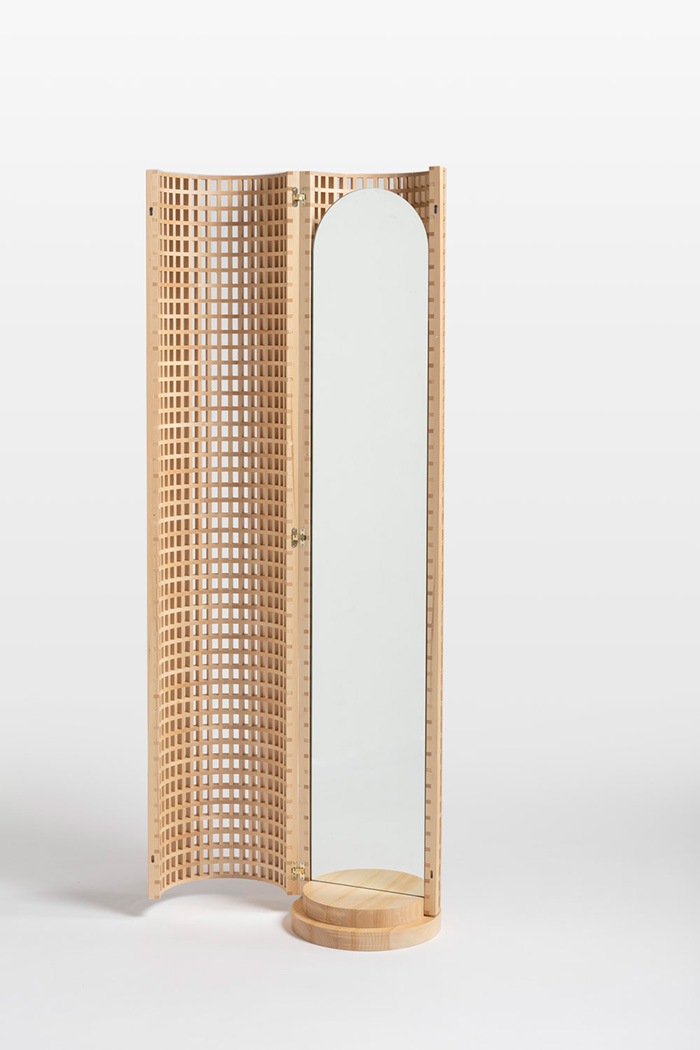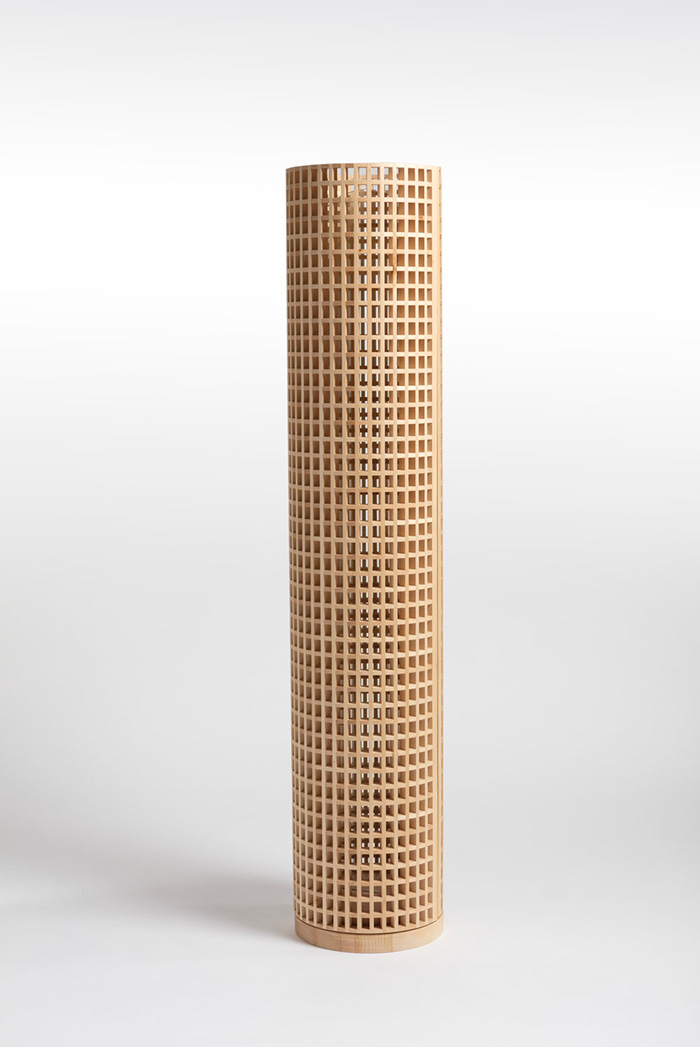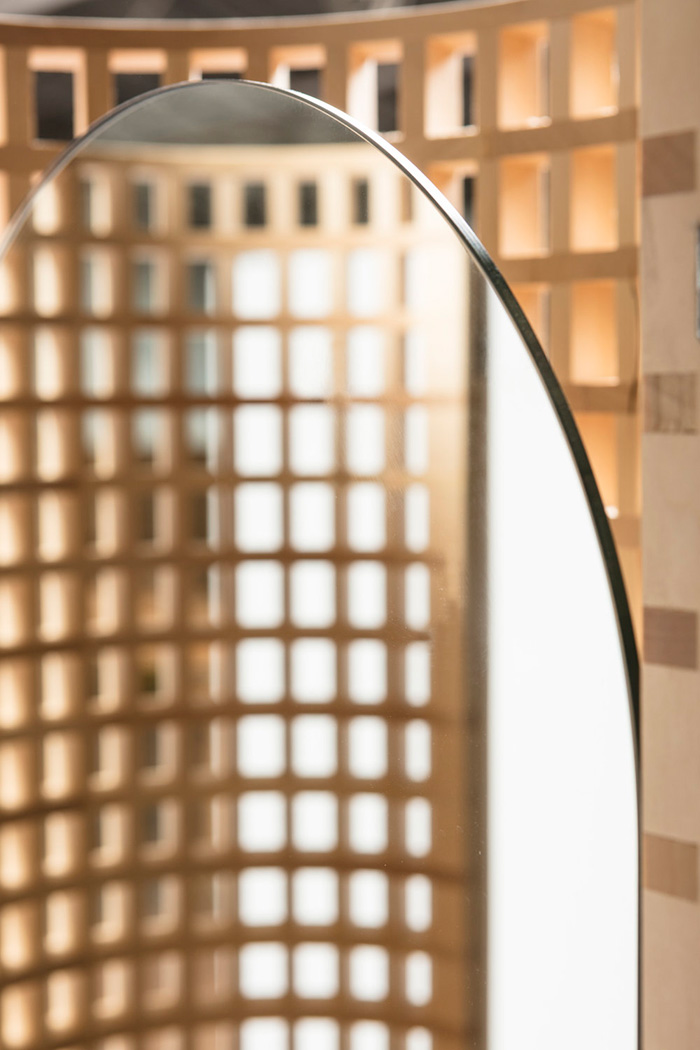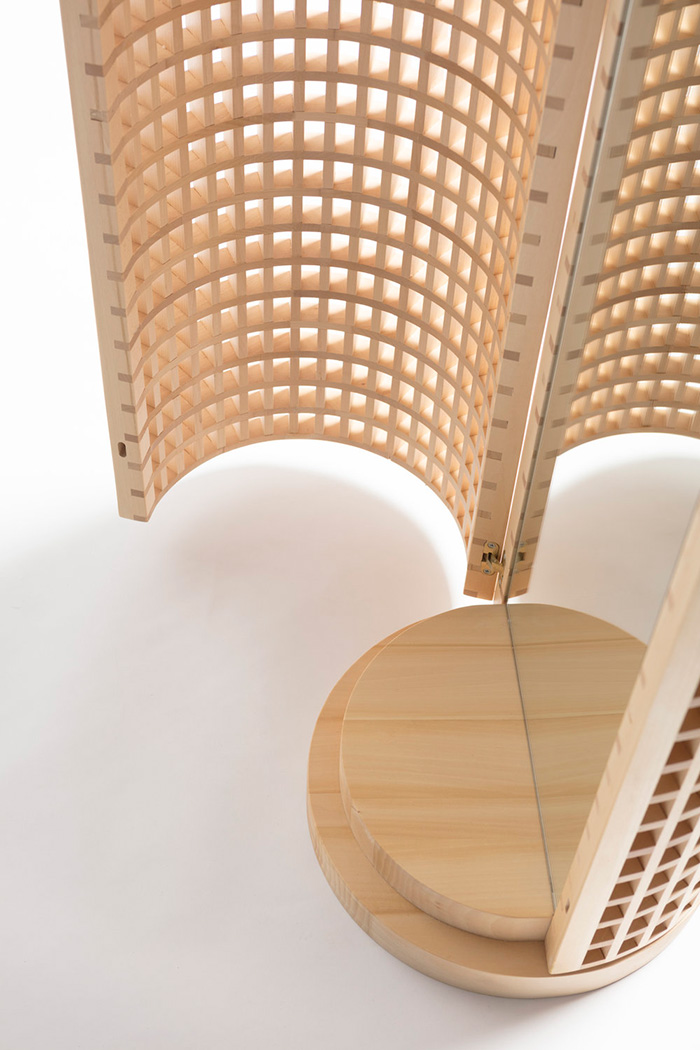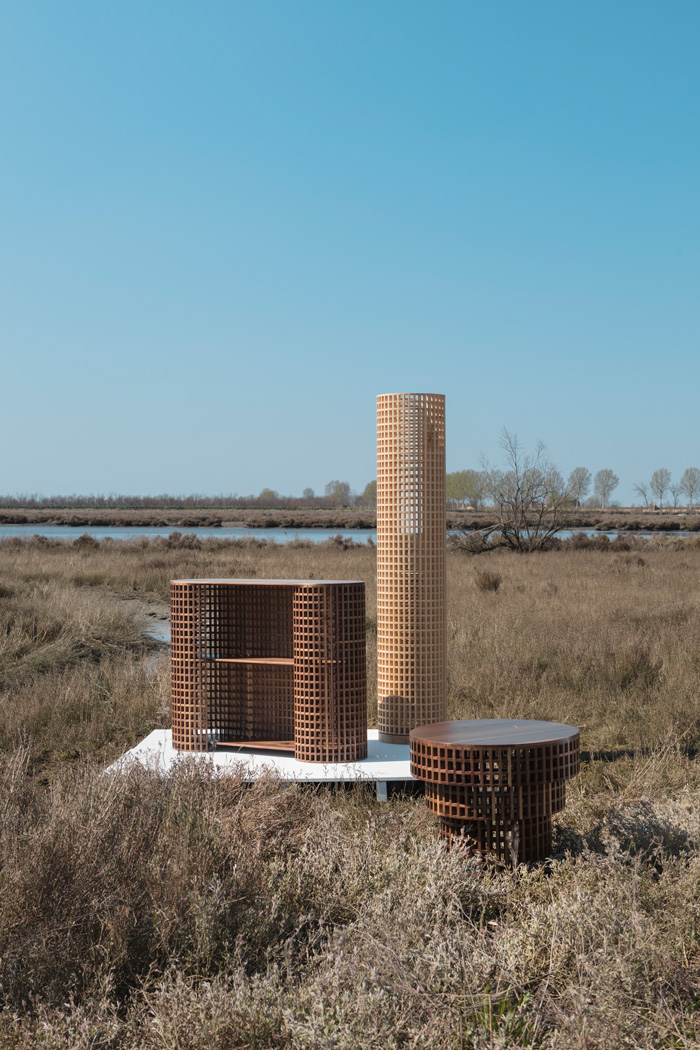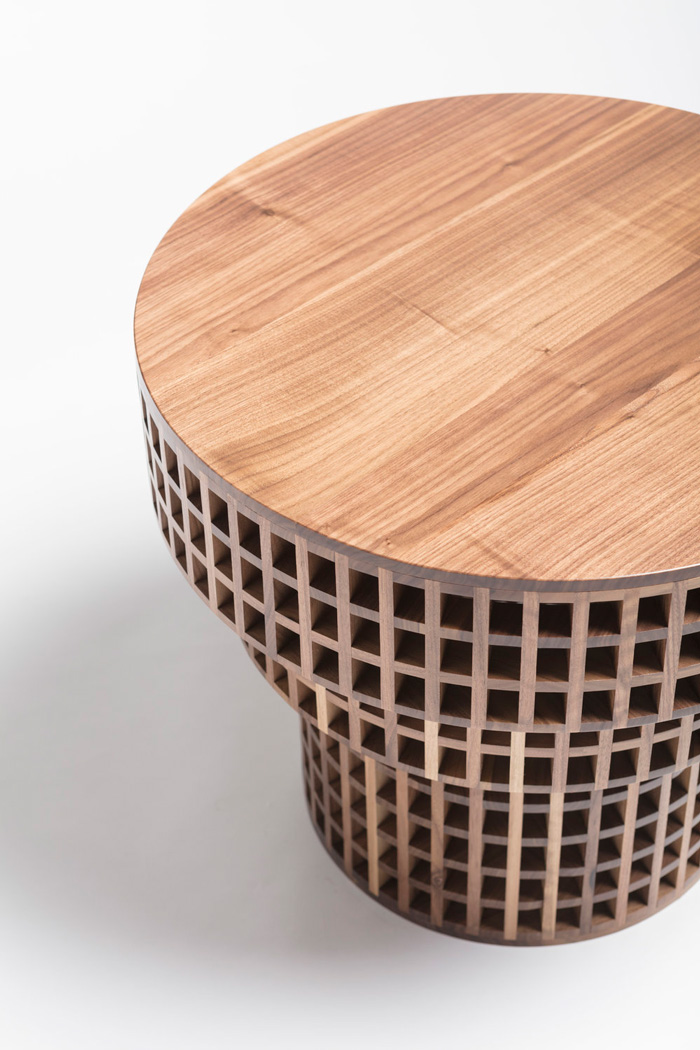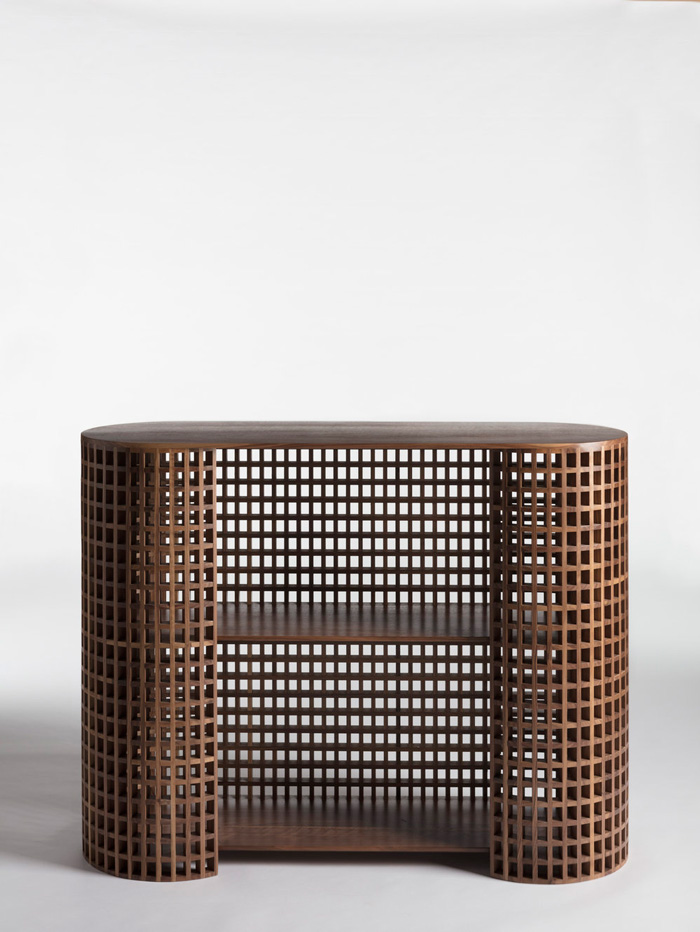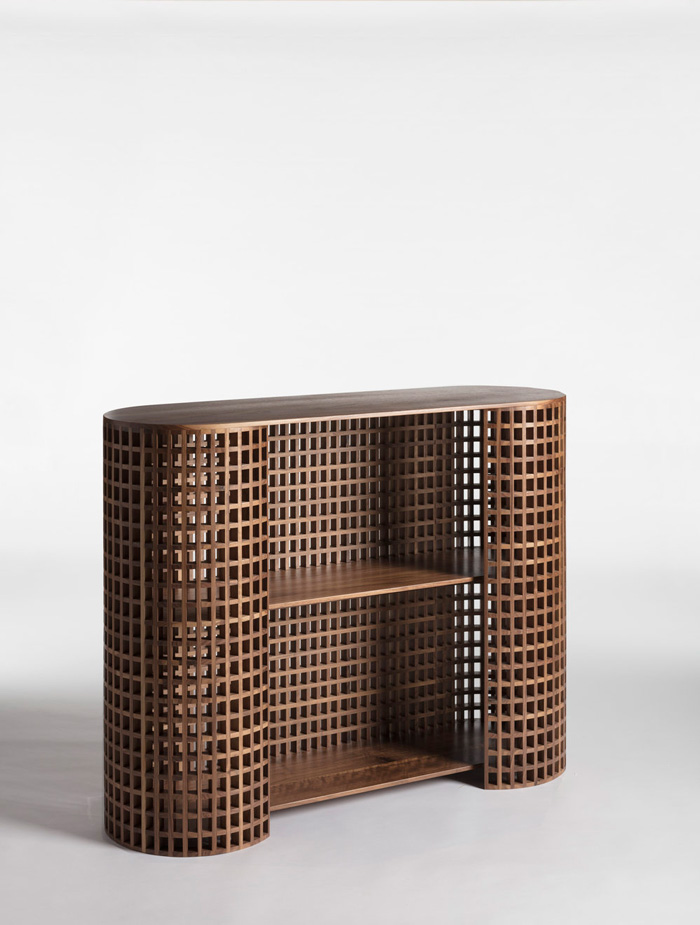 About authors: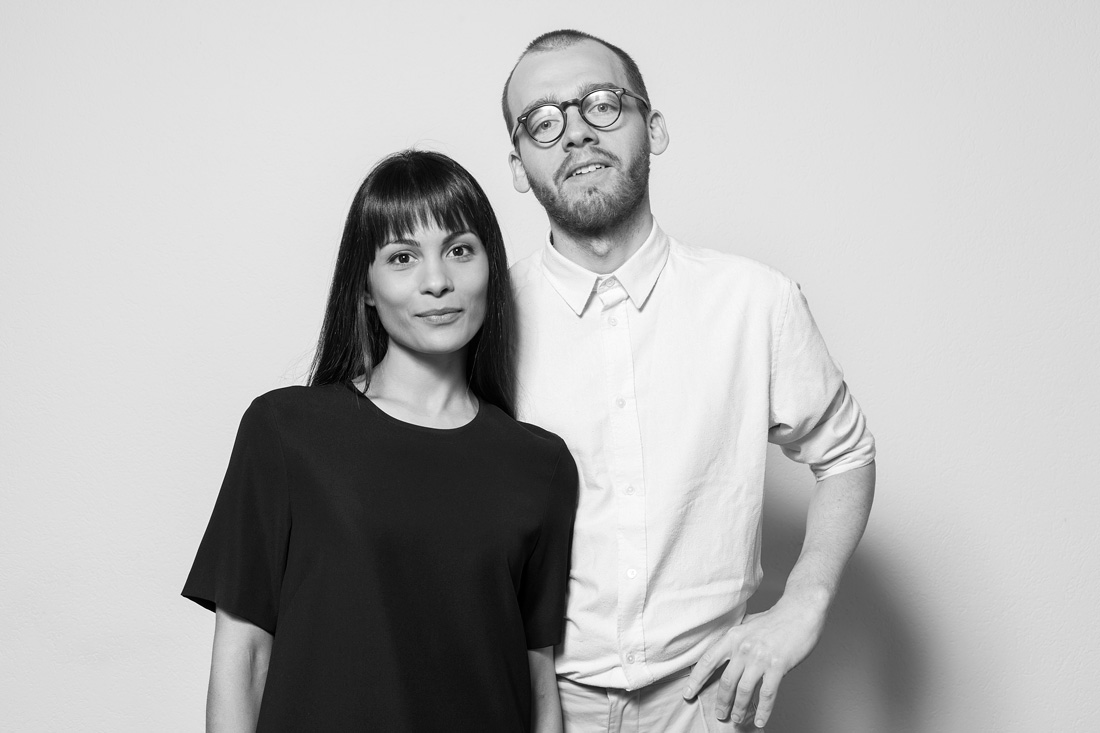 CARA \ DAVIDE, design studio based in Milan, is a collaboration between Cara Judd (South Africa) and Davide Gramatica (Italy). They work in the fields of product design, event curation and offer creative consultancy to companies and private clients. Interested in experimenting with materials, techniques and processes related to different territories, they also produce a series of limited editions working together with artisans in Italy and South Africa.
MEDULUM is a furniture brand that takes advantage of the forty-years of experience of Zanchettin di Meolo of Meolo. The terrytory of the Venetian lagoon is the source of foundamental inspiration: MEDULUM is the Latin name for the watercourse that the Venetian nobles preferred to use to get to their summer residences from Venice. MEDULUM designs and manufactures furniture and accessories, researching and experimenting with languages, collaborating with architects and designes, with the typical care of an artisan.
FILE:
Author: CARA \ DAVIDE
Photo of authors: Davide Titria
Country of designer: South Africa, Italy
producer: Medulum
Country of producer: Italy
Year of production: 2019
Text provided by the authors of the project.