Located in a village on the Turkish-Greek border, Cabin on the Border faces weather conditions that vary dramatically depending on the season. In a warm rainy afternoon, the polycarbonate window becomes a canopy to lay under and watch the sky over the plywood façade that becomes a terrace. On a stormy night, both the window and the façade is shut down, then the cabin -totally made of laminated wood structure with insulation- becomes like a sailboat in the ocean. All this happens manually, since the cabin is off-grid. Though it is prefabricated and transported to the land, it has been embraced by nature thanks to spring and fully surrounded by mustard plants.
What makes this project one-of-a-kind?
We tried to envision the nature not only as a picturesque background but also as a protagonist of the scenes we will create.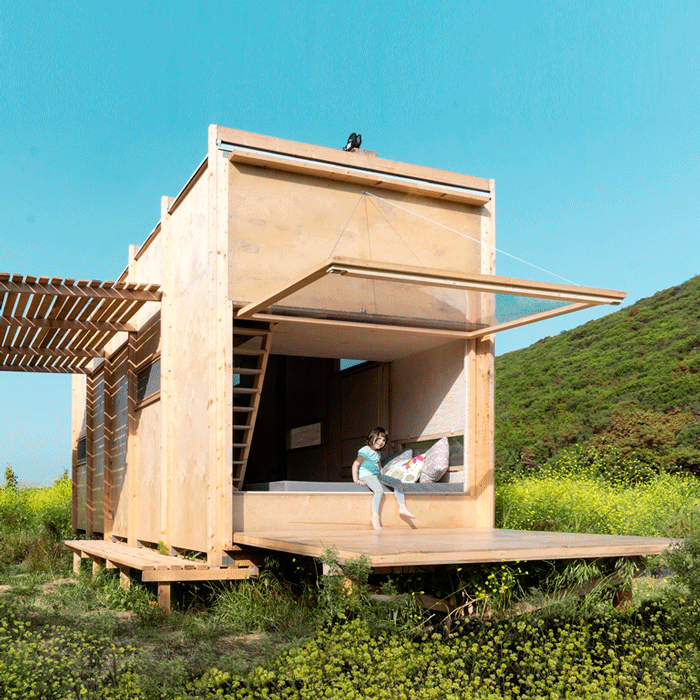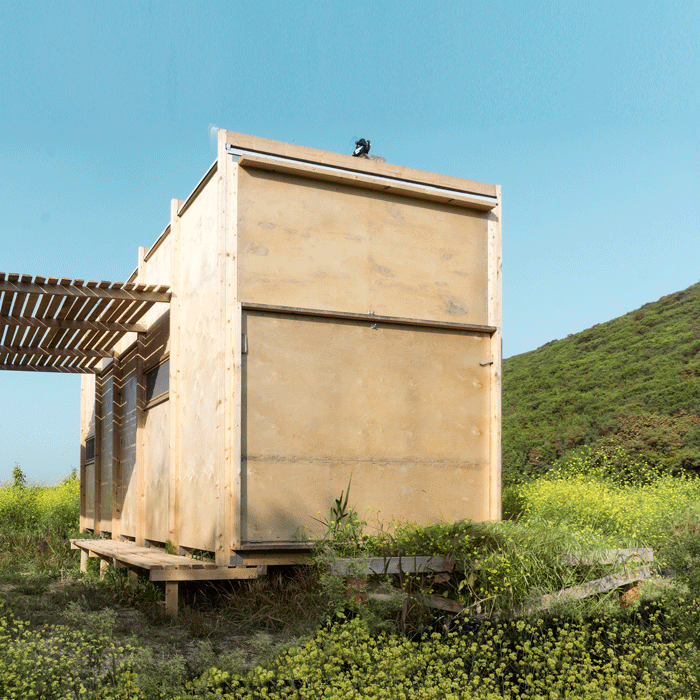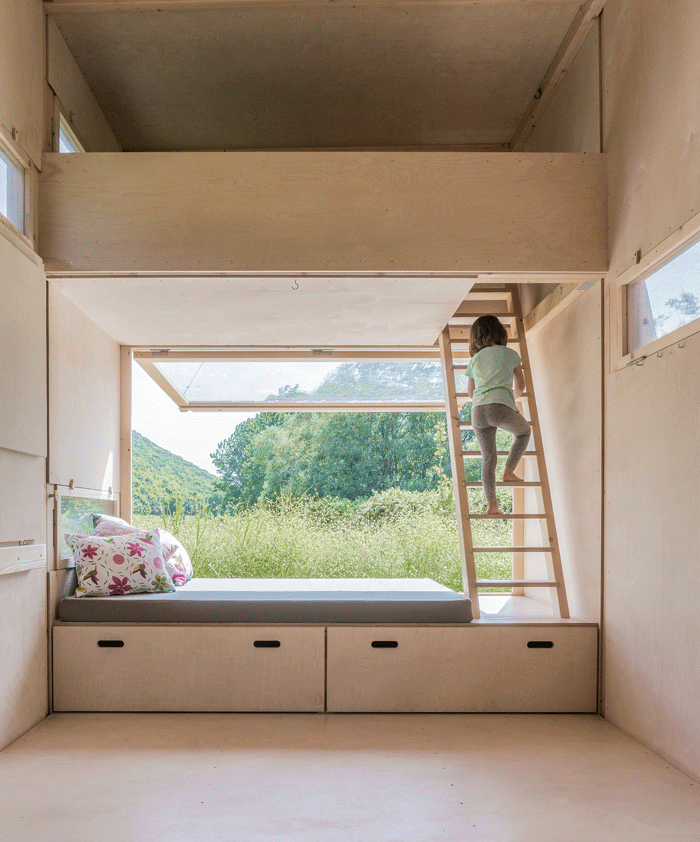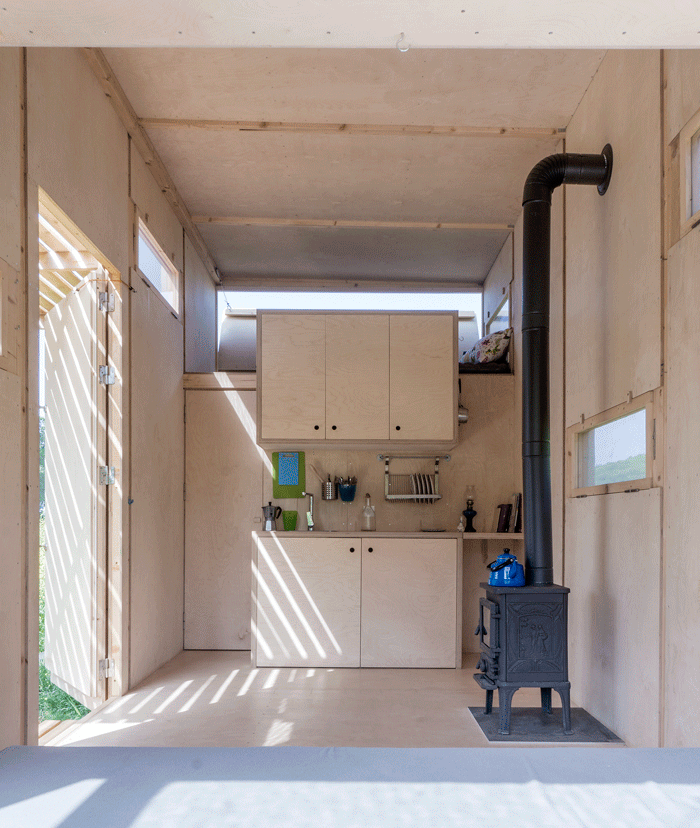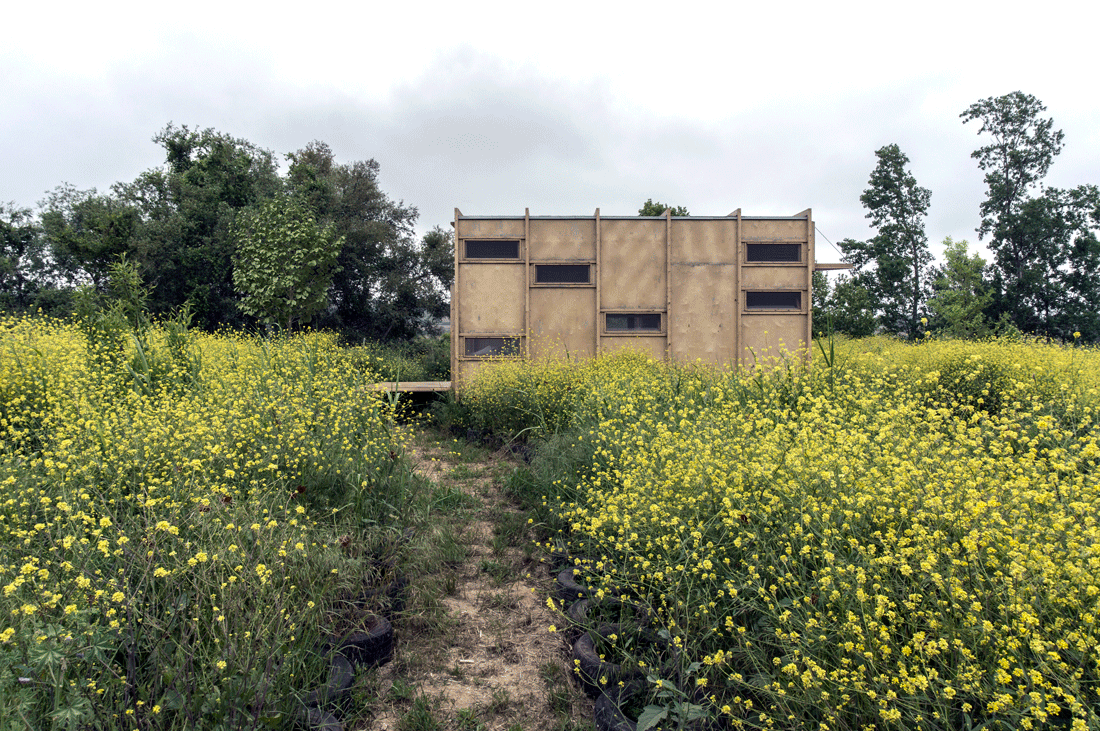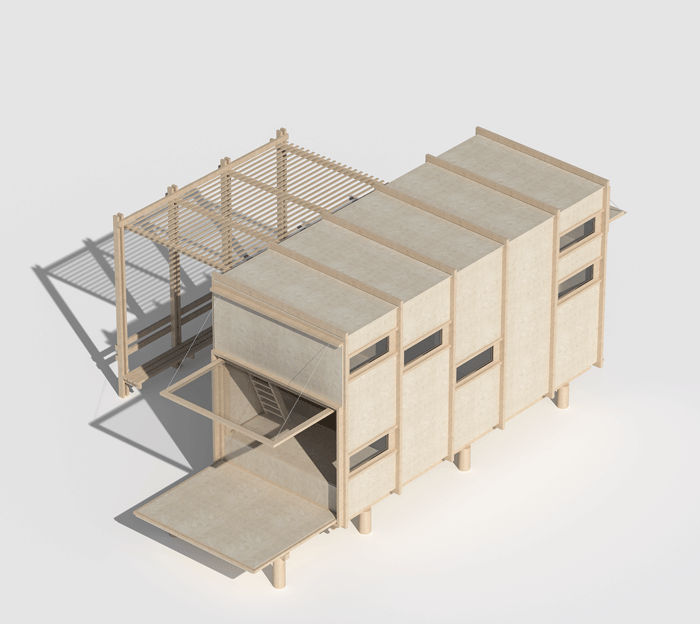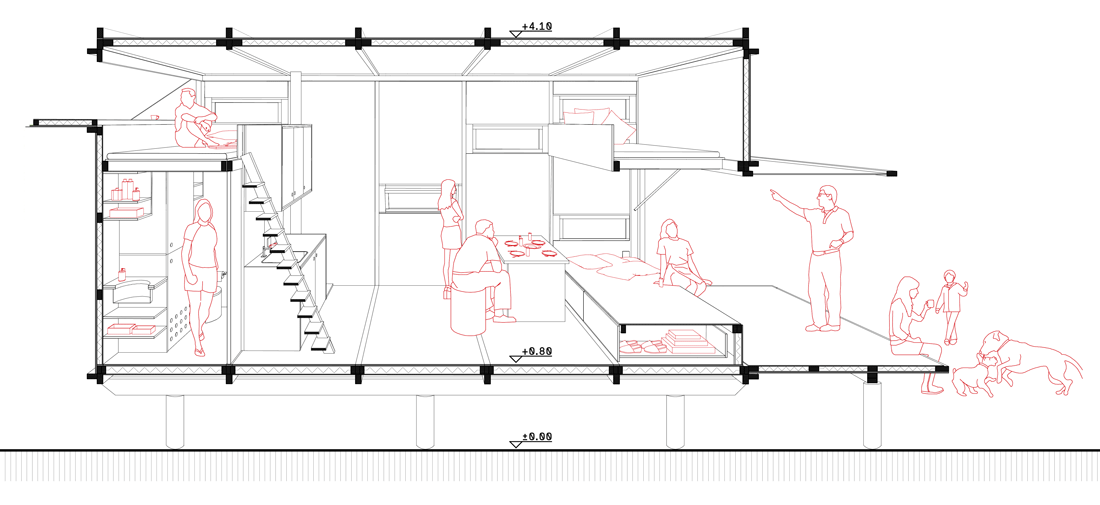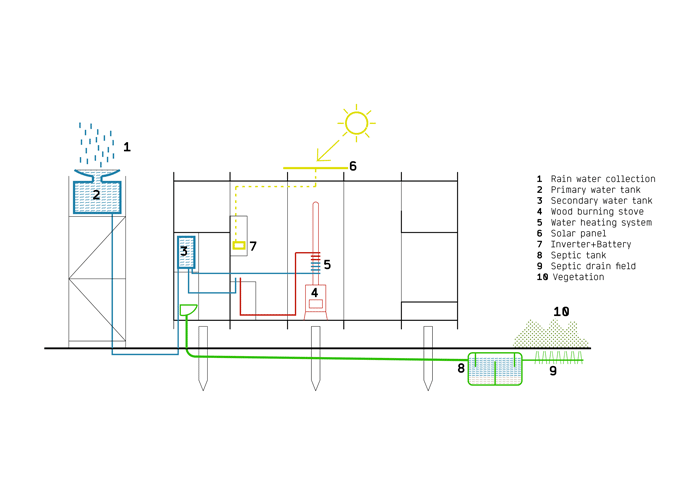 About authors:
Founded in 2007 by Sevince Bayrak and Oral Goktas, SO? is an Istanbul-based studio focusing on design, architecture, and urbanism. In 2013, they won the Young Architects Program by MoMA/PS1, creating Sky Spotting Stop for Istanbul Modern, which was exhibited in MoMA and MAXXI. In 2015, they won the invitational competition at the Royal Academy of Arts; their project Unexpected Hill was realized in London. Righ after that, their installation Lost Barrier was mounted in Rome and acquired by MAXXI for the permanent architecture collection. Their work has been published internationally and nominated for prestigious Mies and Aga Khan Awards. The duo has lectured in cities such as Istanbul, London, Bordeaux, New York, Genoa, Rome, Arles, Ljubljana and Sarajevo. Their recent work include a public cultural center in Istanbul, a chicken coop and a cabin in the rural parts of Turkey, and an interdisciplinary research project on post-disaster emergency housing. Bayrak recently completed her PhD dissertation on the evolution of public space; both Bayrak and Goktas currently teach at MEF University in Istanbul.
FILE
Authors: SO?, SEVINCE BAYRAK, ORAL GÖKTAŞ
Client: Private
Photos: ORAL GÖKTAŞ
Location: EDİRNE, TURKEY
Year of completion: 2017
Total area: 18m2
Text provided by the authors of the project.