A cabinet with an epidermal surface.
Pores that transpire a veiled sensuality.
An invitation to a tactile and exploratory experience.
Points of colour and refined details adorn a simple but sculptural volume.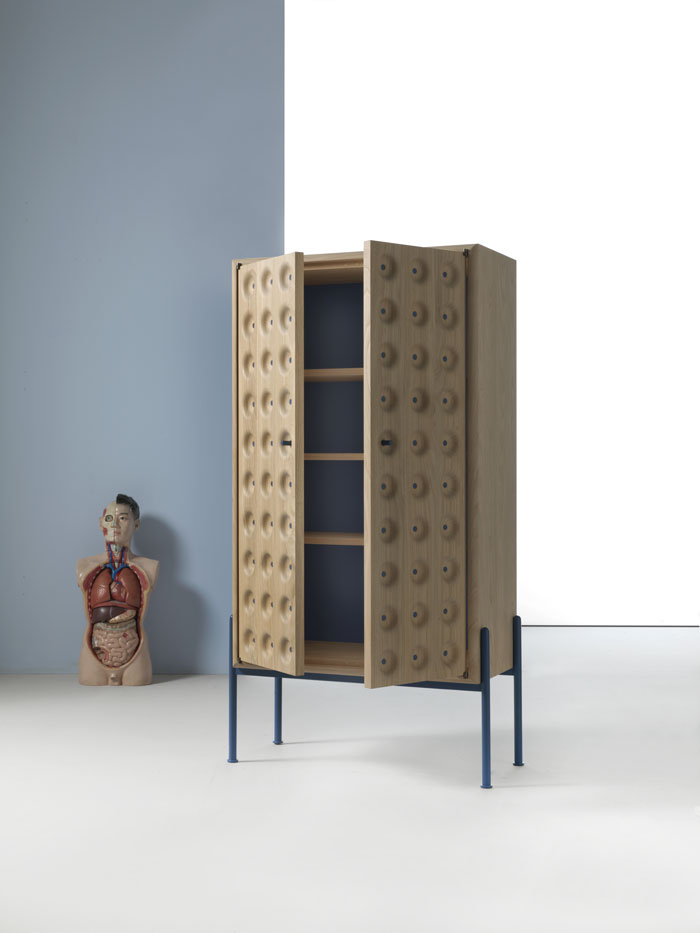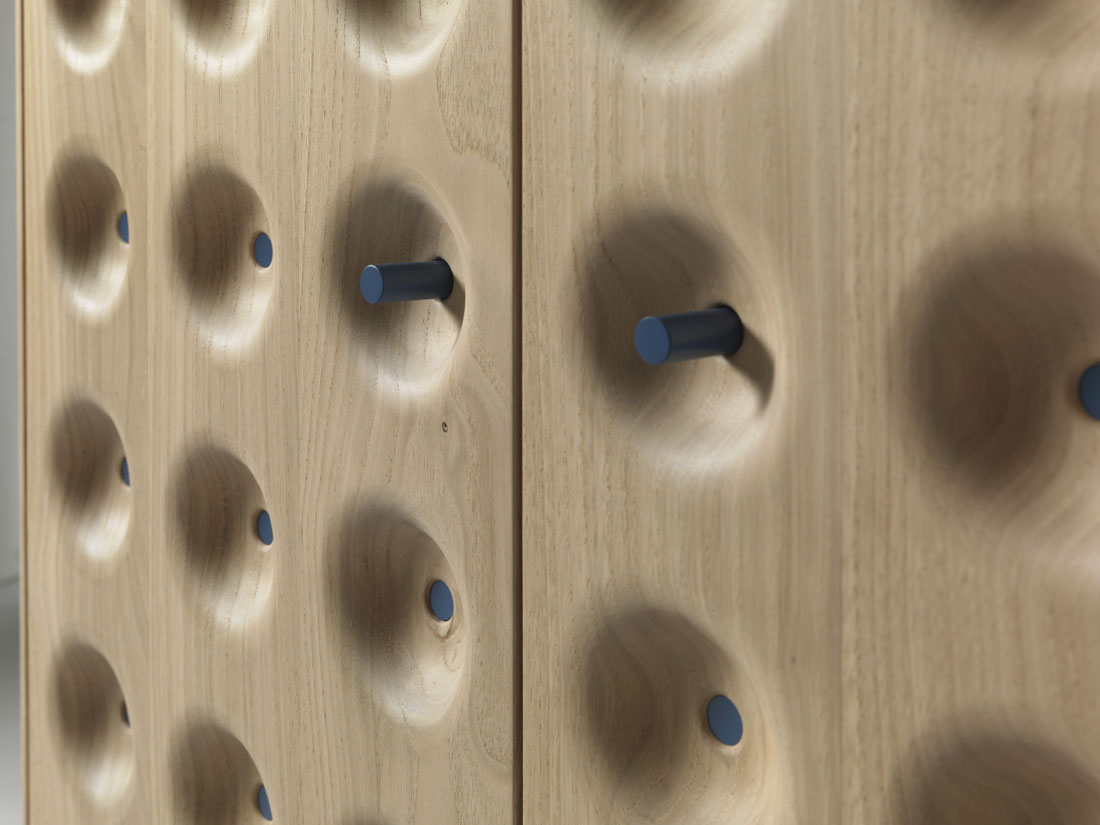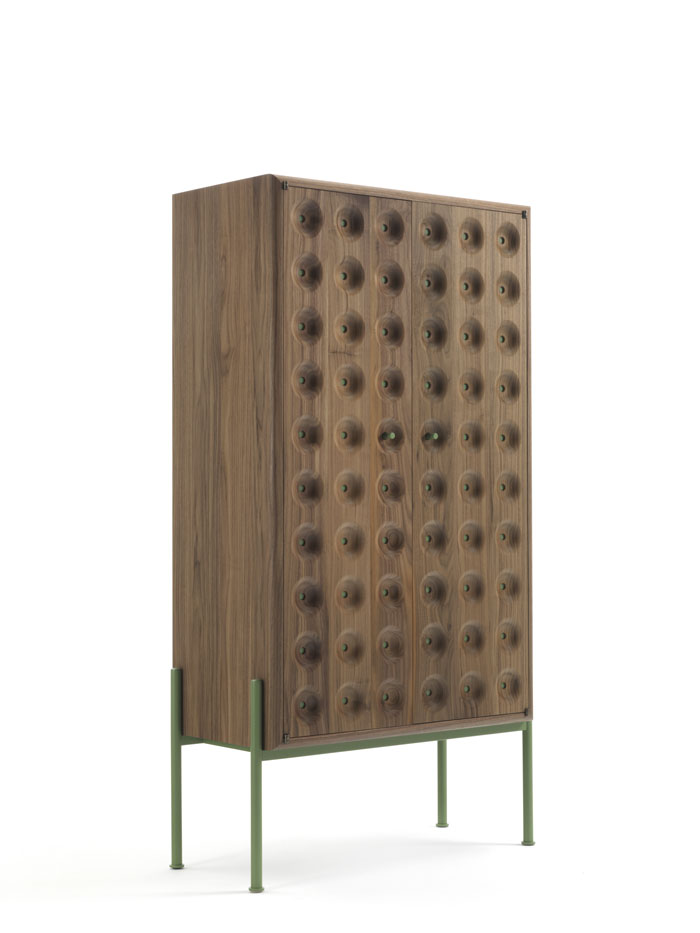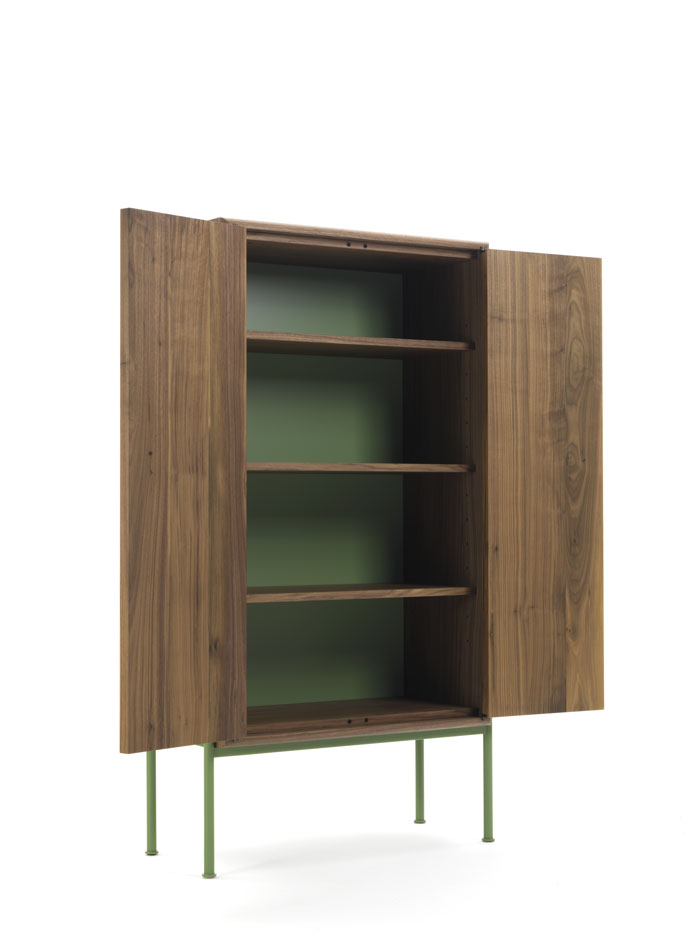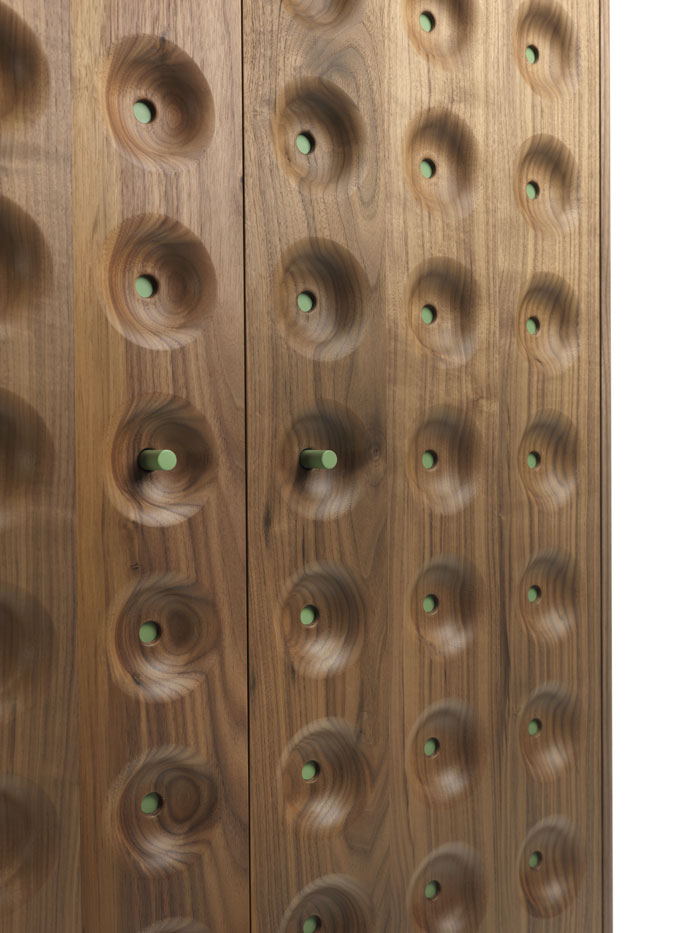 About authors: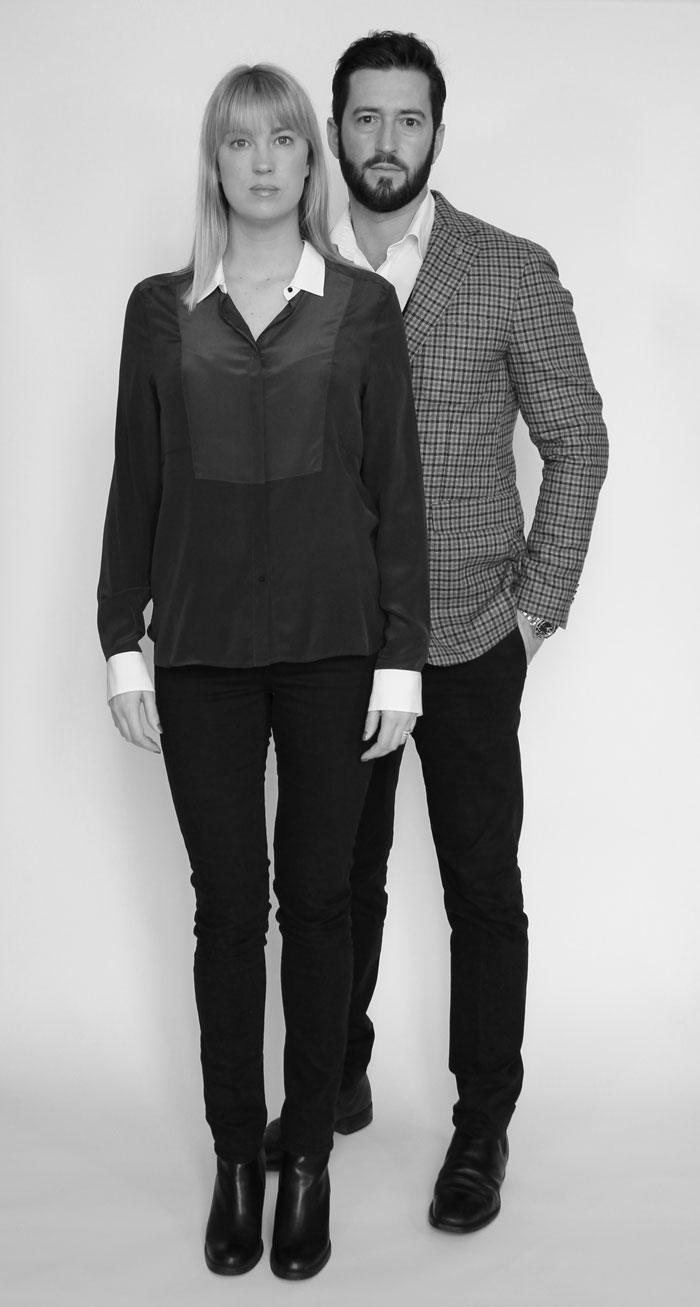 Studio BAAG is composed by Swedish designer Caroline Bauer and Italian architect Pier Francesco Galuppini, and is based between Milan and Stockholm.
Their different cultural backgrounds lead to projects balancing between Nordic minimalism and Italian creativity and provocation.
The focus is to create a unity between functionality and aesthetics, evolving around the experimentation of materials and production processes with a refined craftsmanship. The use of natural materials, a passion for details and elements of humor gives the products a unique quality and tells a story.
There is a great emphasis on creating a dialogue between the product and its user. The clean lines and the rationality of their projects leave room for different influences giving them a strong emotional charge.
Durame is the result of the union between the great passion for wood carving, transmitted from age to age, and the desire to shape new and fresh ideas and thoughts.
So here it is, a series of unique objects characterized by experimental and meaningful connotations.
Each one of them has a different meaning and a precise personality that fully expresses the values of the noble Italian craftsmanship and the limitless potential of the oldest building material.
FILE
Authors: Studio BAAG
Country of designer: Italy – Sweden
Producer: Durame
Country of producer: Italy
Year of production: 2015
Text provided by the authors of the project.