Surrounded by the forest on the north and the seaside at the east, our project is aimed at being a suitable and an innovative example of integration in its natural context. Situated on Bodrum peninsula, this summer housing complex needed a clubhouse which would be flexible enough to host a clubhouse at first and a recreation centre, being built with a minimum of impact in its environment.
The area around the building is reserved for the beach facilities only, as a protected area. The abundant existing trees give a natural asset, in between which will be organized sunbathing terraces, playing areas for kids, small pools, changing areas and toilets. A 400m long sanded beach is directly connected to this green area, only 100m away from the building. It brings the visitors directly into the nature.
As a clubhouse, we managed to arrange flexibility, grandness and comfort, as well as representative architecture for the rest of the project, while working on the relationship with its natural context, opening to the sea, and using local materials. The place could be used in many ways such as a restaurant, a party area and a meeting place for the residents.
What makes this project one-of-a-kind?
A sales office has to be finished in a short construction period, low cost, but in the same time the building has to represent what is sold to the customer, which means longevity and richness. Beside these assets, our project has the following advantages:
-Easy construction: steel construction could help us in reducing the time's construction,
-Flexibility: first designed to host a restaurant, this building has been designed with large openings on its surrounding, multipurpose large internal spaces. Designed as "a box into a box" with separate structures, the building can be easily extended.
-Low impact on its surrounding: made with a steel structure upon piles, this building has been built upon the vegetal stratum. All made of transparent glass, it is well integrated into its natural environment.
-Representing the project: linked to its environment, using local materials and opened on the sea, the sales office is actually very well representing our aims for the whole project,
-Successful: all clients are fond of this building, do appreciate its relationship with its environment, the quality of spaces and materials. We even had some requests about buying this building to use it as a summer house!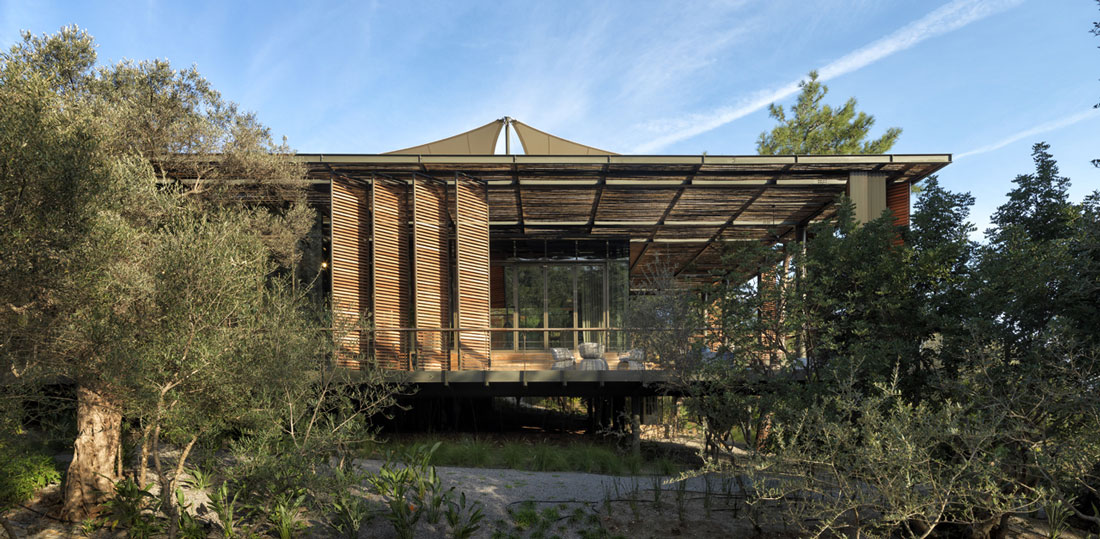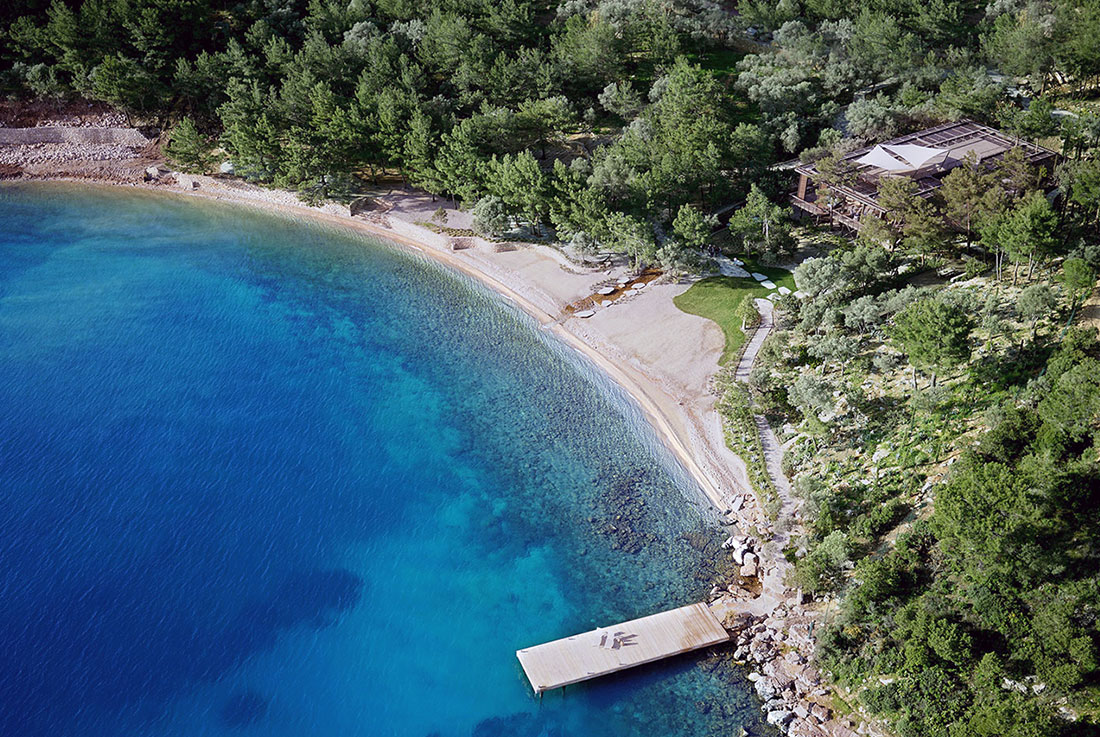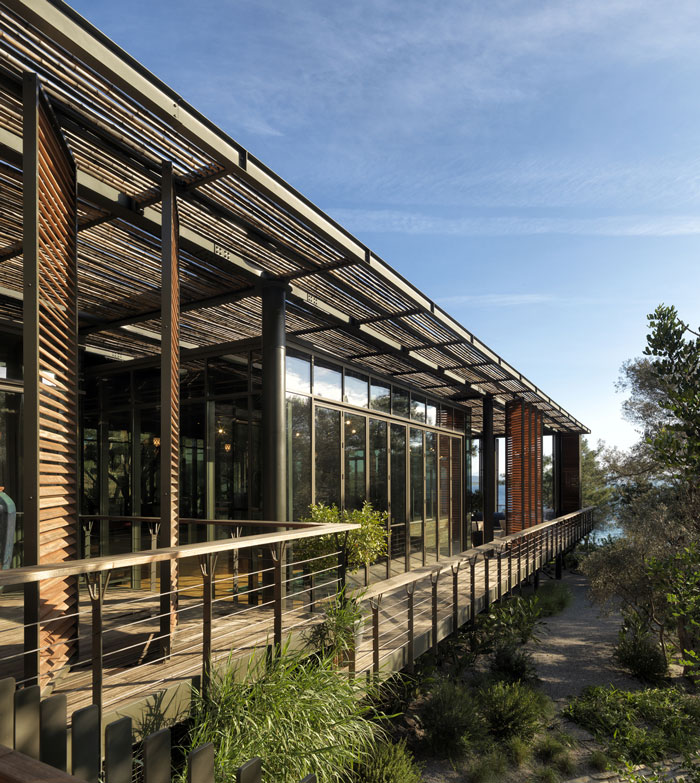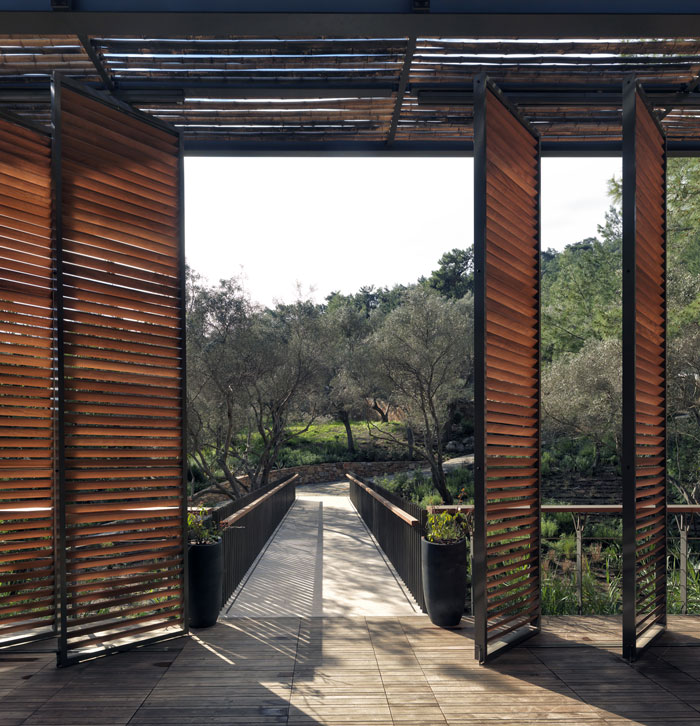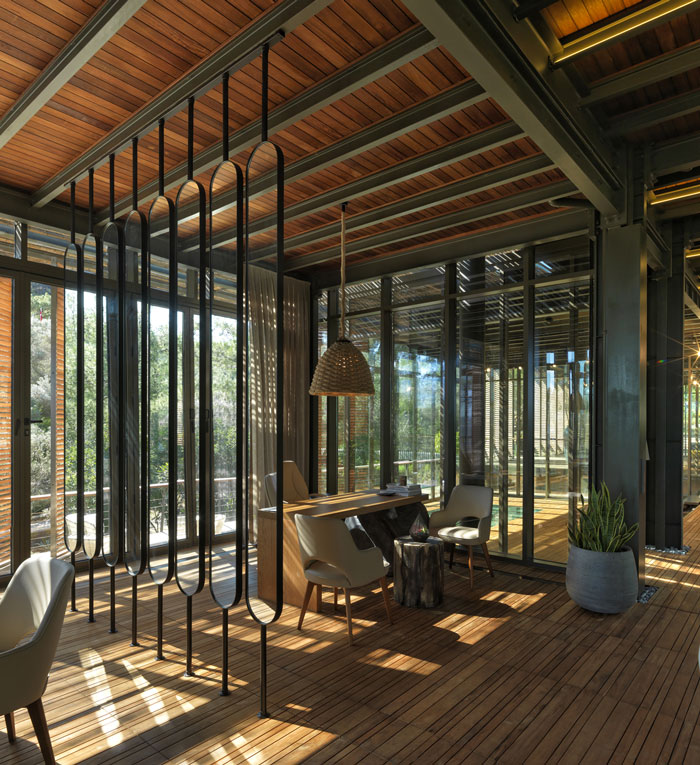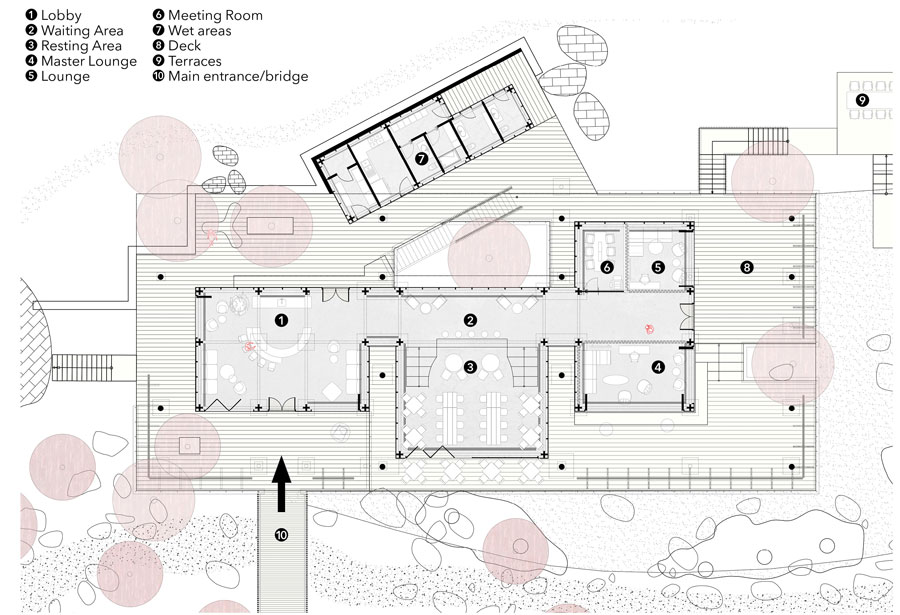 About authors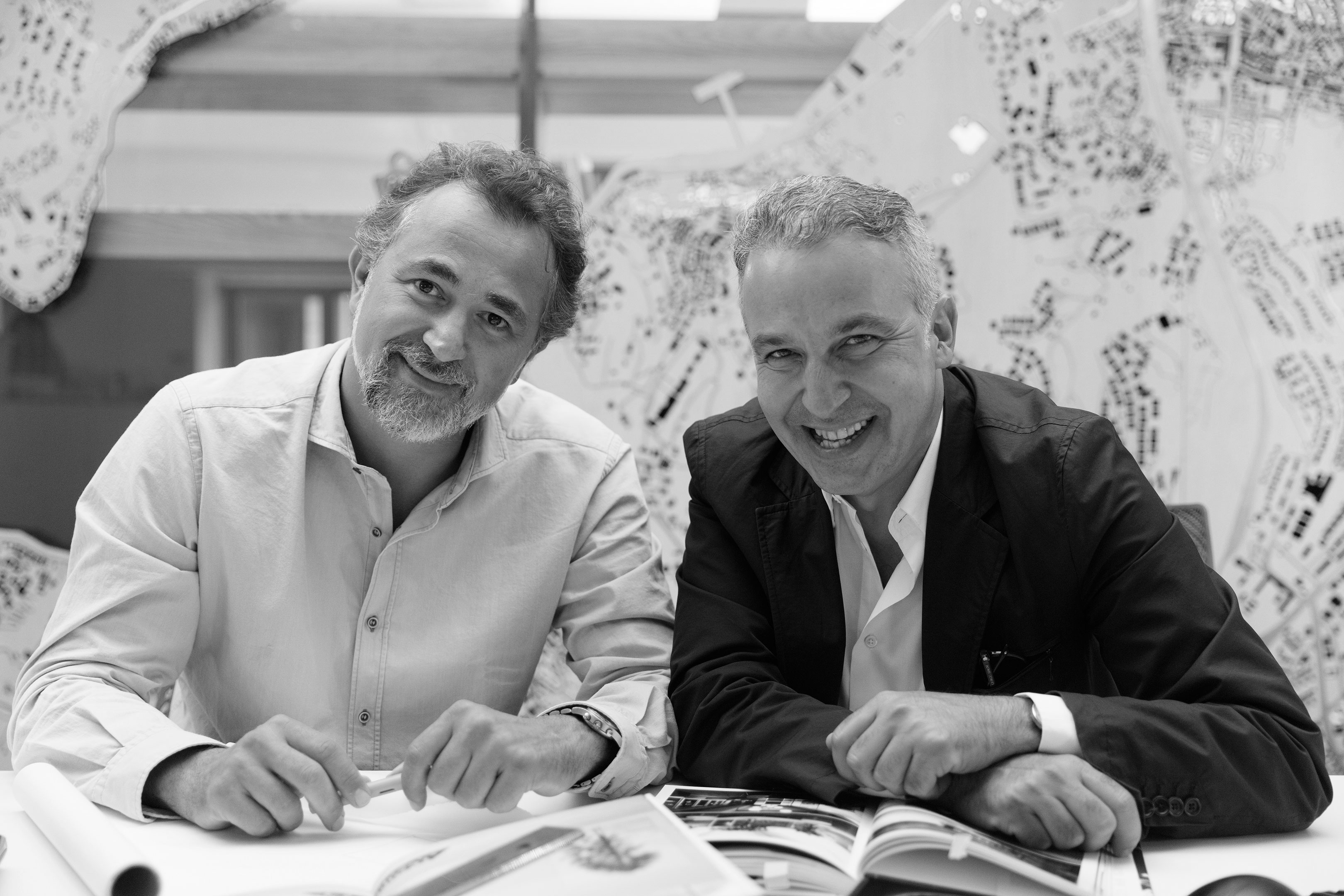 Erginoglu & Çalışlar Architects is an Istanbul based, independent firm of architects founded in 1993 by Hasan Çalışlar and Kerem Erginoğlu. The firm specialises in urban planning, architecture, and interior design projects together with providing assistance for planning applications.
The ethos of the company is to view each project within its individual context and contribute to it through innovative architectural solutions. The firm has vast experience gained through successful completion of a wide variety of both national and international projects on a range of scales.
FILE
Authors: Erginoğlu & Çalışlar Architects
Client: Mesa Mesken
Photos: Cemal Emden, Mesa Mesken
Location: Bodrum, Mugla, Turkey
Year of completion: 2017
Total area: 720 m2
Text provided by the authors of the project.