Redefine your home or office with elegance and luxury by adding the Blass Genesis Floor Lamp to your collection. Be warned that this cannot be mistaken for typical lighting. The Blass Genesis is a status symbol. The soul of this gorgeous lamp is brass tastefully integrated with glass. The result is a remarkable silhouette exuding warm, ambient light to anyone who beholds her beauty.
Rooms take on a personality of their own with the Blass Genesis Floor Lamp. The foot controlled dimmer allows you to match any mood or setting while the adjustable height and angle provides you the freedom to amplify or subdue any aspect of a space. Day or night, on or off, this is truly an object of envy.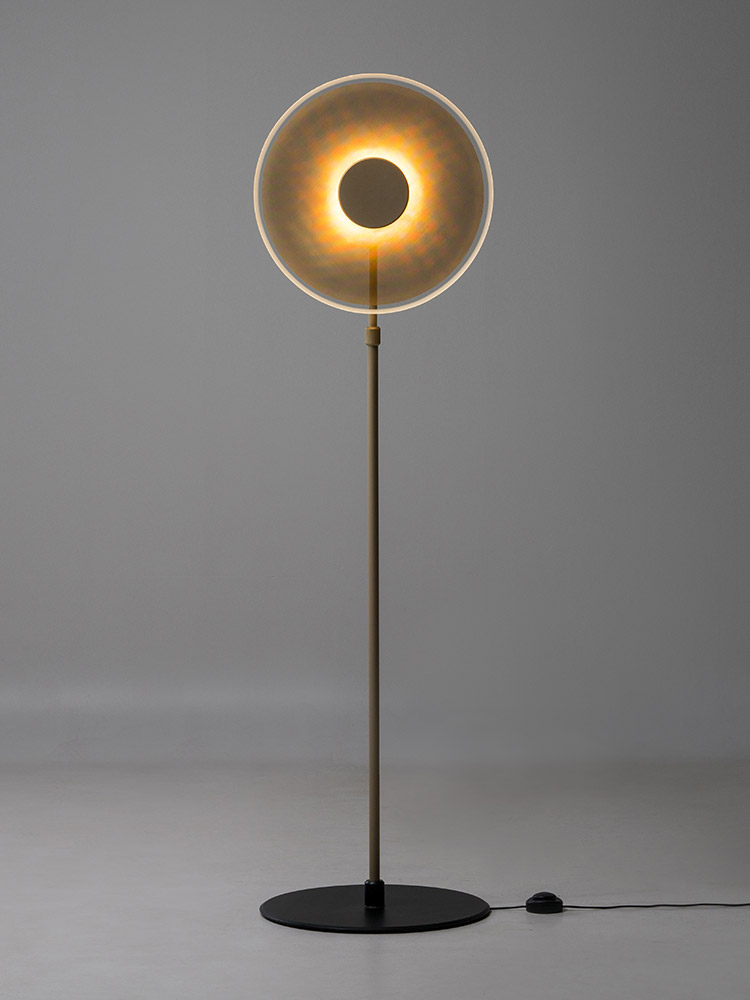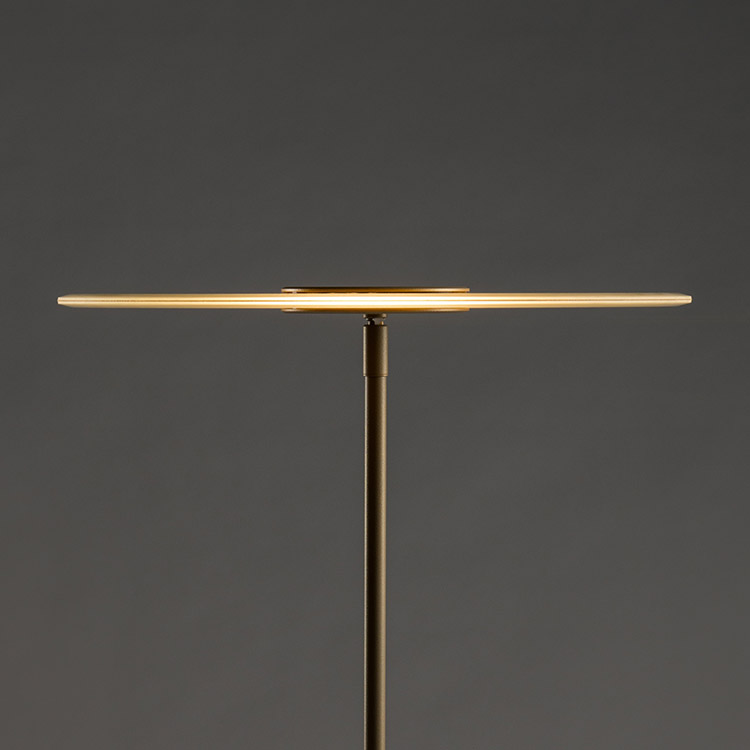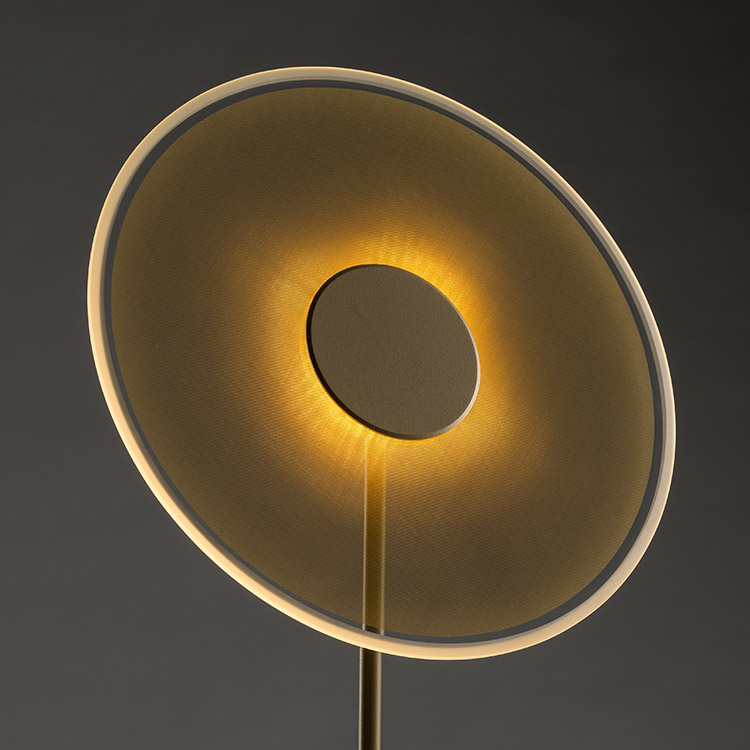 About the author:
Peter Danczkay, our chief designer and lighting expert, draws inspiration from the most magnificent light fixture in the universe: the sun. While earning his degree in astronomy, Peter was captivated by the beauty of the natural, homogenous, multidirectional light of the Sun.
The creative and inspired use of light is perfected by detailed designs stemming from Peter's background in engineering. The fabrication of each handcrafted luminaire is directly supervised, and meticulously cared for by Peter from conception through installation.
In addition to the standard light fixtures created by Oleant, Peter relishes in any opportunity to design custom lighting for both residential and commercial customers.
Peter has been designing lighting for those with discerning taste for over 20 years and continues to perfect his craft in Budapest, Hungary celebrated by customers for his quality, creativity, and ingenuity.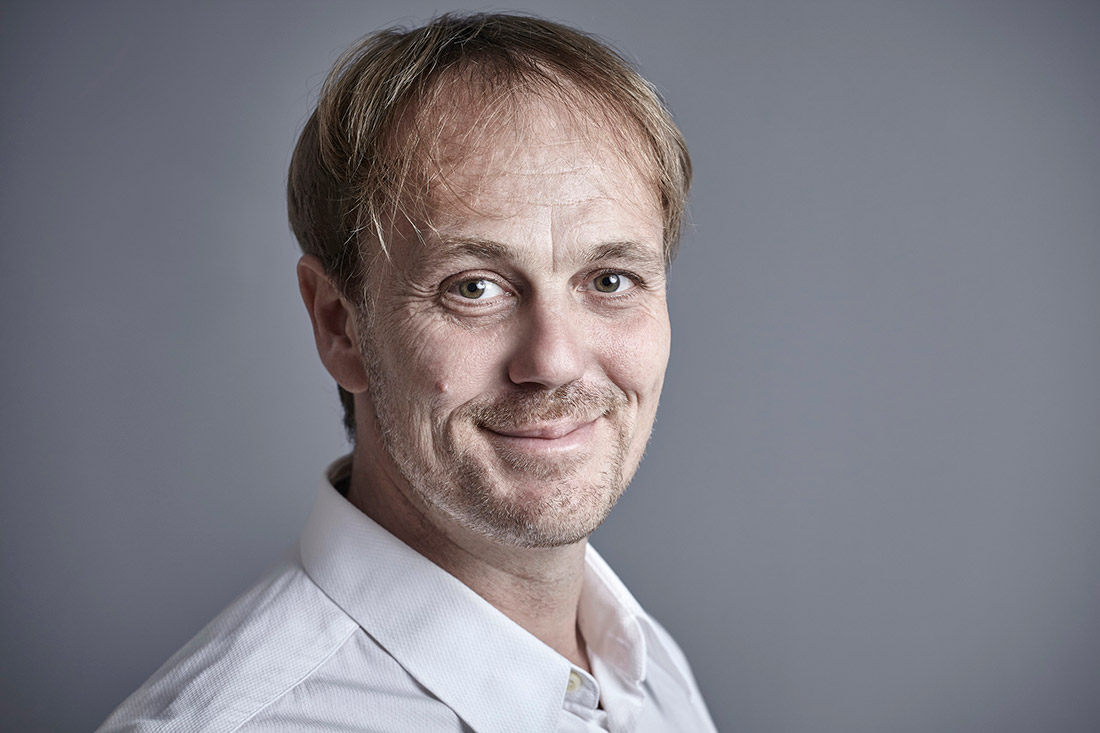 FILE
Design: Peter Danczkay; Oleant
Producer: Peter Danczkay; Oleant
Photos: Kocsis Bence
Year of production: 2019
Text provided by the authors of the project.