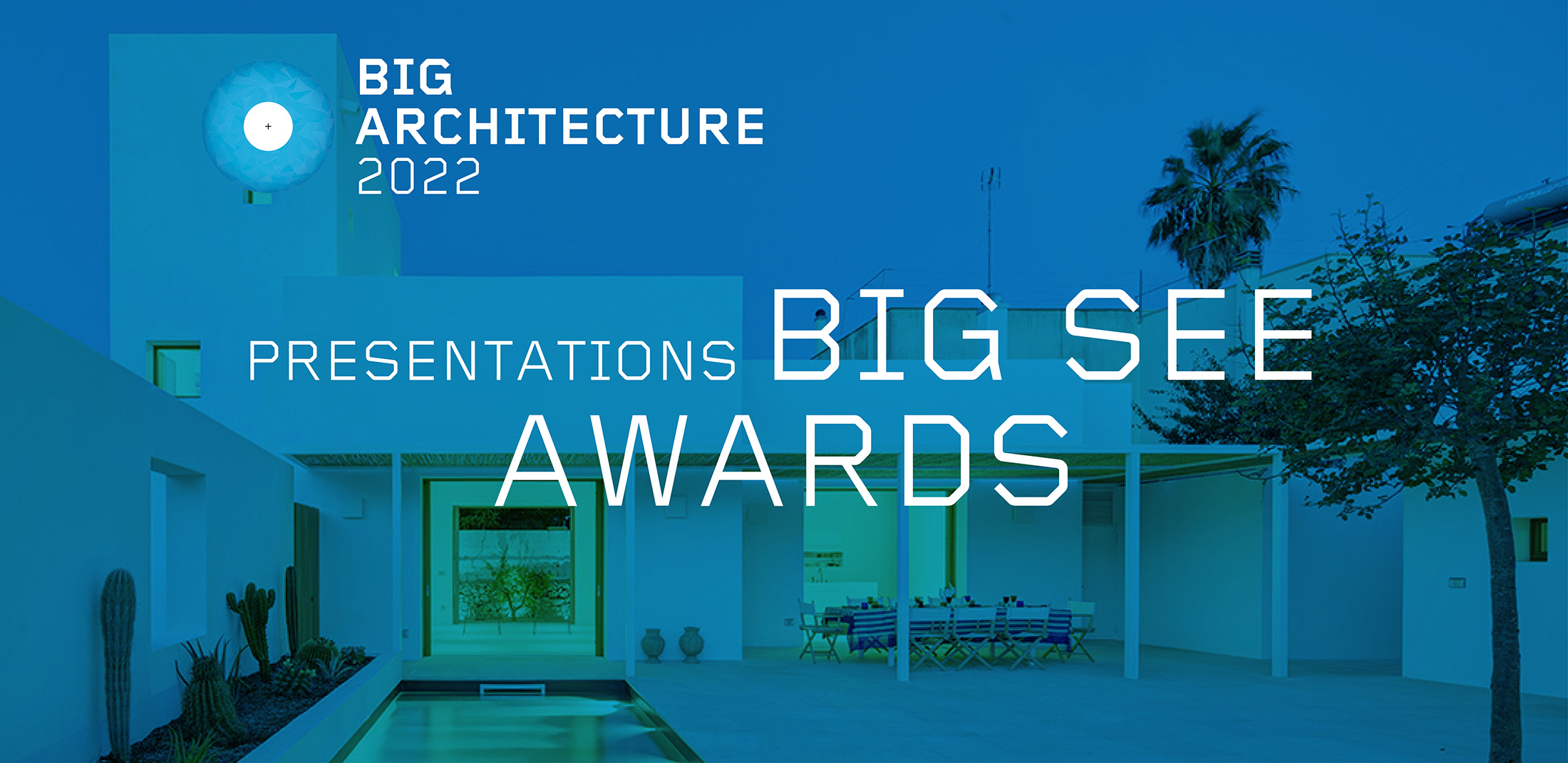 May 5
Cankarjev dom
Ljubljana, Slovenia
Awards ceremony with dinner,
Grand Hotel Union,
Miklošičeva cesta 1
About the Awards
As part of the BIG SEE Architecture Festival, awards for excellence in architecture and interior design will be granted.
BIG SEE Awards contribute to promotion of unique and original creative achievements in architecture and interior design.
Stage 180°: Winning projects presentations
A series of short, concise presentations of the BIG SEE  awarded projects which aim is to expose the quality architecture production in the region and beyond.
BIG SEE Exhibition 2018-2022
Exhibition of the awarded projects in architecture and interior design aims to promote business and creative excellence and provide an in-depth insight into the state of creativity in the region in years 2018-2022.
BIG SEE Award Ceremony
BIG SEE Award Winners will present their winning projects on Stage 180. During the whole day presentations the laureates will receive their Award Trophies.
The celebration of the BIG SEE  Awards will continue with the evening reception of the winners,  Grand Prix Award Ceremony and Winners Dinner Party.