BIG ARCHITECTURE FESTIVAL, April 2019
Lectures
Conference: New complexity – innovative concepts and new technologies
Throughout history architecture has always been inextricably linked to technology. Breakthroughs in construction technology often signify progress in the architectural thought, creativity, planning and consequently in the way of living in architecture. Let's take the example of concrete which represented a big revolutionary achievement when it was introduced into architecture! That revolutionary invention triggered the process of modernisation and permanently changed the way the buildings were built or planned as well as the way of living. One can only wonder which one of today's fast-rising technologies could cause a similar revolution in architecture.
Are these smart materials, smart buildings or smart cities? What they all have in common is the fact that a certain material, building or a city can detect certain changes in the surrounding environment and consequently it reacts to them. Is it the architecture that automatizes the building process either by means of robots or by means of three-dimensional printers? It is primarily about the question of standardisation and optimisation as well as about making the building process either cheaper or faster. Is it about introducing a scientific way of thinking into the process of a project preparation, the use of big data when specifying project tasks? Or is it about the automatization of the planning process by means of computer programmes or the presentation of the architectural planning to various clients in in virtual reality?
The new complexity in architecture on one hand requires the use of technology during the planning processes, presentations and building processes and on the other hand it also necessitates the unavoidable deliberation regarding the complexity of fulfilling the clients' demands and ensuring satisfactory, interesting, sustainable and quality living spaces. Architecture is, namely, an integral part of a complex field of various participants. It connects the system of building that includes building technology and provides a well-being in a certain building and the surrounding environment (in the sense of physical and cultural context) and people (the users' needs and the clients' demands). Architecture shall aim to find a balance among those three entities each of which already contains a complexity in itself.
Six world-renowned architects of various generations are going to present their projects and their reflections while at the same time trying to give answers to the following questions: How to use new technologies in architecture sensibly? How to provide pleasant living spaces by using hi-tech? How can technology save time and money in the process of building and planning? How to make buildings by using recycled materials? How does the use of technology stimulate creativity? Which new technologies are breakthrough technologies and which of them represent a useful tool? What will the architecture be like in the future?
Business Architectural Forum
What is the future of innovative wooden construction in a modern fast-changing world, where there are still unexploited potentials of wood use in architecture, and what are the trends and opportunities for greater use of wood in public and commercial buildings are the issues that will be addressed by top foreign architects in forum. Organised by the Ministry of Economic Development and Technology – Directorate for Woodworking and SPIRIT Slovenia – Public Agency in cooperation with Zavod Big and the Association of Woodworkers in Slovenia and some other partners.
BigSEE Visionary Talks
BigSEE Architecture Visionary, awarded by Zavod Big, is intended to reward exceptional personalities who enrich and inspire architectural production, shift the boundaries in architecture and encourage creative forces in the Southeast Europe. The award winners were discussing the background of their life-paths, the forces of their creative passions, influences they have been affected by, personal values and challenges.
BigSEE Winners Presentations
A series of short lectures by awarded architects  presenting their winning projects aimed at confronting critical thinking about quality architecture, and establishing better quality communication within the profession and in relation to the lay public.
Speakers: Angeliki E. Evripioti, G&A Evripiotis, Natalija Ristanović, 3A Studio, Nicola Isetta, Reisarchitettura, Andrea Simon, Camposaz, Adriana Gheorghiescu, Studio Miolk, Vlad Gaivoronschi, Andrescu & Gaivoronschi, Raul Ardelean, DAAA Architects, Ana Stefanescu, ADNBA, Carmen Tanase, Enterprise architecture & design, Istvan Benedek, Blipsz, Catalin-Paul Cozma, ZOOMinterior design plus, Jipa Elena Roxana, Silvia Coman, Lime Studio, Vladimir Milenković, Neoarhitekti, Zoran Abadić, Jelena Bogosavljević, 1X2 Studio, Corina Dindareanu, Alexander Gastager, Obermoser Architcts, Sabine Bovelino, Caramel architecture, Attila Korompay, Adam Hatvani, Terhalozat Design&Sporaarchitects, Rene Rissland (Srap Architekten) & Peter Dürschinger (Durschinger architekten), Johanes Wiesflecker, Wiesflecker architekten, Mark Gilbert, Trans_city, Oliver Gerner, Gerner Gerner Plus, Barna D. Kovacs, Barna architects, Jozsef Orfi, Gabriella Sajtos Grand, Sagra architects, Csaba Nagi, Archikon, Astrit Nixha, Anarch, Robert Gutowski, Robert Gutowski architects, Jan Proksa, Jan Proksa Architect, Radko Kvet, Architectural office Radko Kvet, Dalibor Hlavaček, Idhea, Martin Čenek, Martin Čenek architecture, Jakub Našinec, Sporadical, Ondrej Spusta, Masparti, Nataša Stanković, Martin Frei, Martin Rusina, Rusina Frei architekti, Attila Borsay, Borsay Attila architects, Larisa Čišić, Roth & Čerina, Gergely Fernezelyi, FBIS, Zsolt Vasaros, Narmer Architecture, Michael Englputzeder, Pentaplan, Maurizio Bradaschia, Studio Bradaschia, Sonja Radović Jelovac, Studio Sythesis, Dijana Adžemović Anđelković, A2 arhitektura, Rimma Shopova, Martina Denkova, DESET architects, Barbara Debevec, Plusminus30, Igor Kuvač, Small Scale team, Davor Mateković, Proarh, Bojan Tasev, Attika arhitekti, Vatroslav Visković, Lukšić & Visković, Zoran Trpčevski, Atrium architekti, Mihaela Rusulet, Studio Arca, Cristina Toni, Lda.Imda, Ela Nešić, Denes Horvath, Debert architects, Peter Sovinc, Enota, Nadja Pfeifer, Studio Drevo, Kata Marunica, NFO Arhitektura, Aleksander Lužnik, Nava arhitekti, Adam Macejko, Stoa architekti, Juri Troy, Juri Troy architects, Haris Bradić, Neufeld-Bradić architecture, Galina Shepeleva, Atek Studio, Zoltan Tima, Kozti, Stefano Tornieri, Babau Bureau, Andreas Profanter, Noa*, Luca Peralta, Luca Peralta Studio, Dickon Irwin, Irwin & Kritioti Architecture, Stefano Pujatti, Elasticospa+3, Alessandro Bulletti, Alessandro Bulletti Architetti, Pietro Ferrario, Oasi architects, Gkolemi Chrysi, Liveri Dionysia, Doxiadis+, Pavel Horak, Prodesi, Andrey Hodkevich, TTHR Aedes Studio, Petar Nikolov, Starh, Filippo Taidelli, FTA, Praxitelis Kondylis, A31, Olsi Efthimi, Atelier 4, Enea Kondakci, Boiken Developments, Ervin Taci, Dea studio, Christiana Karagiorgi, Christiana Karagiorgi Architects, Christos Pavlou, CPA, Chryso Onisiforou, XO architects, Georgios Kalavas, Agisilaou&Kalavas, Vedran Jukić, Soda arhitekti, Svebor Andrijević, Arhitektura Svebor Andrijević, Margarita Bozhinova, M1K3 project, Branka Juras, Branka Juras Design Studio, Cvjetka Peronja, Dva arhitekta, Eugen Popović, Geplus arhitekti, Vladimir Končar, AB forum, Ksenija Jurčić Diminić, Armin Mešić, FO4A architecture, Carlos Loperena, Deca architecture, Christian Gasparini, Nat office, Michalis Roidis, Landscape Roidis, Besian Mehmeti, BMA, Claudio Meninno, Di Dato & Menino, Mariano Zanon, Zanon architetti associati
BigSEE Architecture Awards
BigSEE Architecture Awards recognize and expose excellence in architecture from Southeast Europe in categories:
– Residential architecture
– Public and commercial architecture
– Landscape and urban space
BigSEE Visionary Awards are dedicated to those individuals who enrich and inspire design production, shift the boundaries in design and encourage creative forces in the Southeast Europe.
Get inspired by checking out some of the awarded BigSEE Architecture 2019 projects HERE →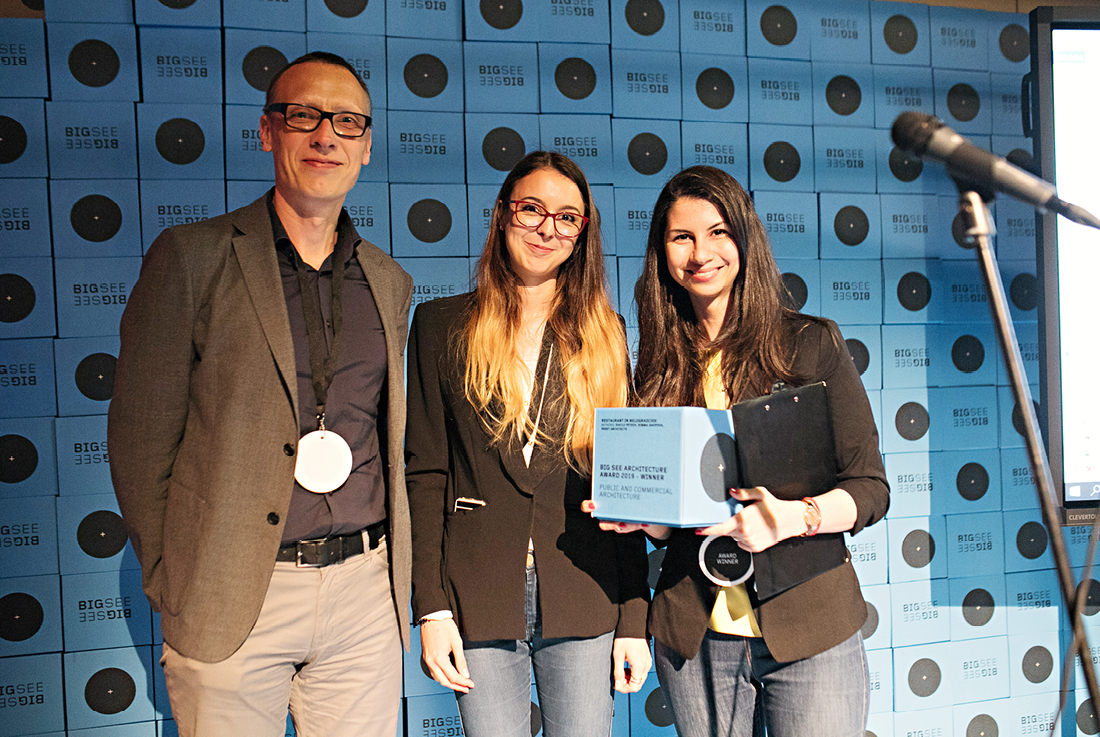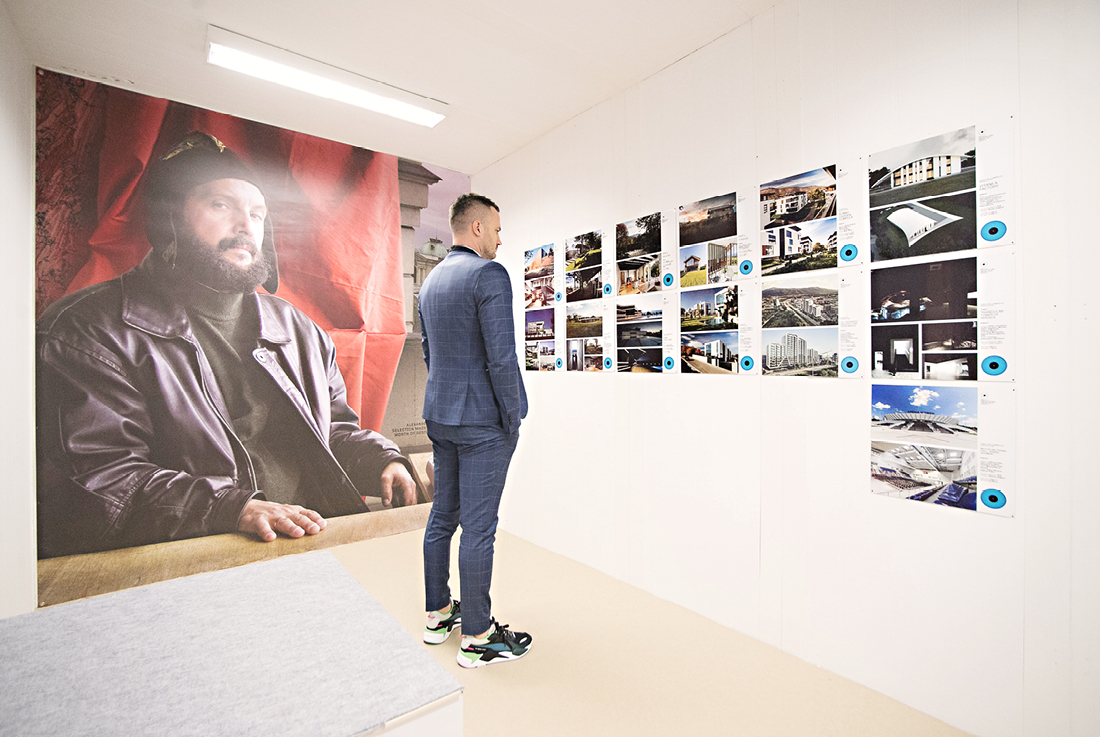 BigSEE Virtual Exhibition
Get inspired by the virtual pavilions showcasing the award-winning projects from the 19 South-East European countries and displaying their creativity in the areas of architecture, interior design, fashion design, product design, creative tourism and innovative woodworking. Click HERE →
BigSEE Talks
Get inspired by watching some video interviews given by the BigSEE awarded architects revealing their driving force and visions HERE →