We were commissioned in 2015 to create a bench inspired by a 50's piece of furniture.
Taking under consideration that this piece would be accommodated in a bar and would facilitate the extended needs of the space, We put together a simple yet solid rectangular frame and 2 cabinets on either sides with one open end as storage to achieve functionality and stability.
The seat was made with Ash and read Oak fine beams to add a tint of color and contrast to the piece.
With the clean and sharp lines of the design and the warmness of the Oak, It almost seems like the bench is from another era, yet there is a modern touch to it.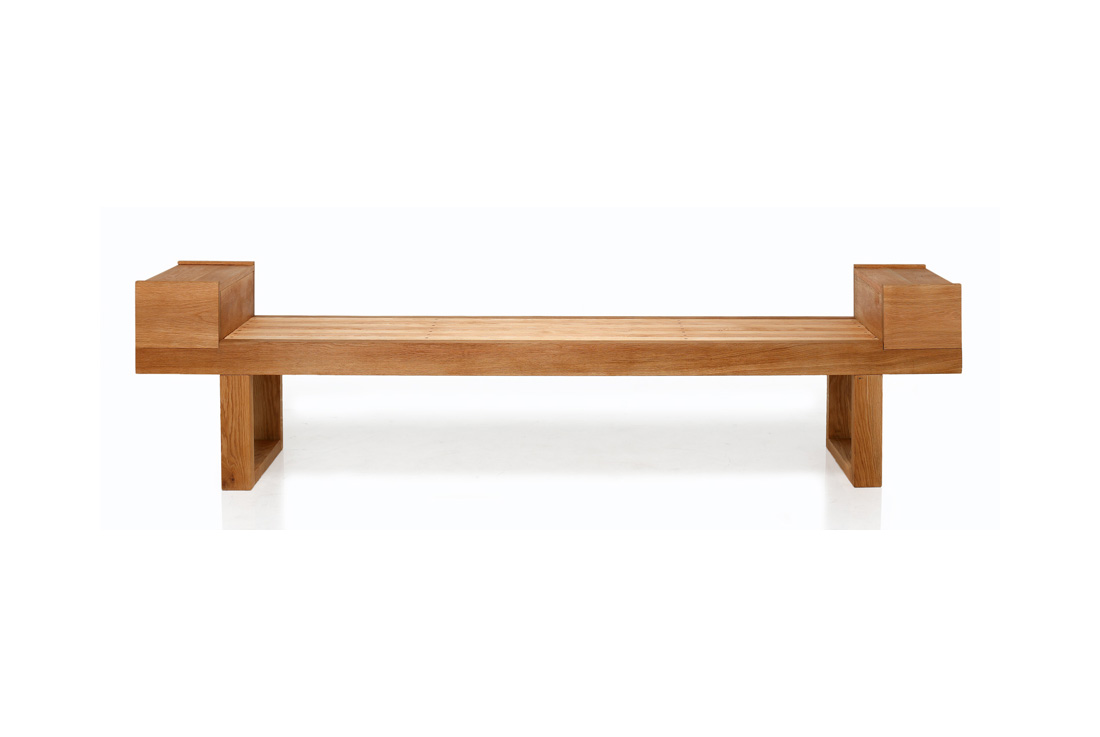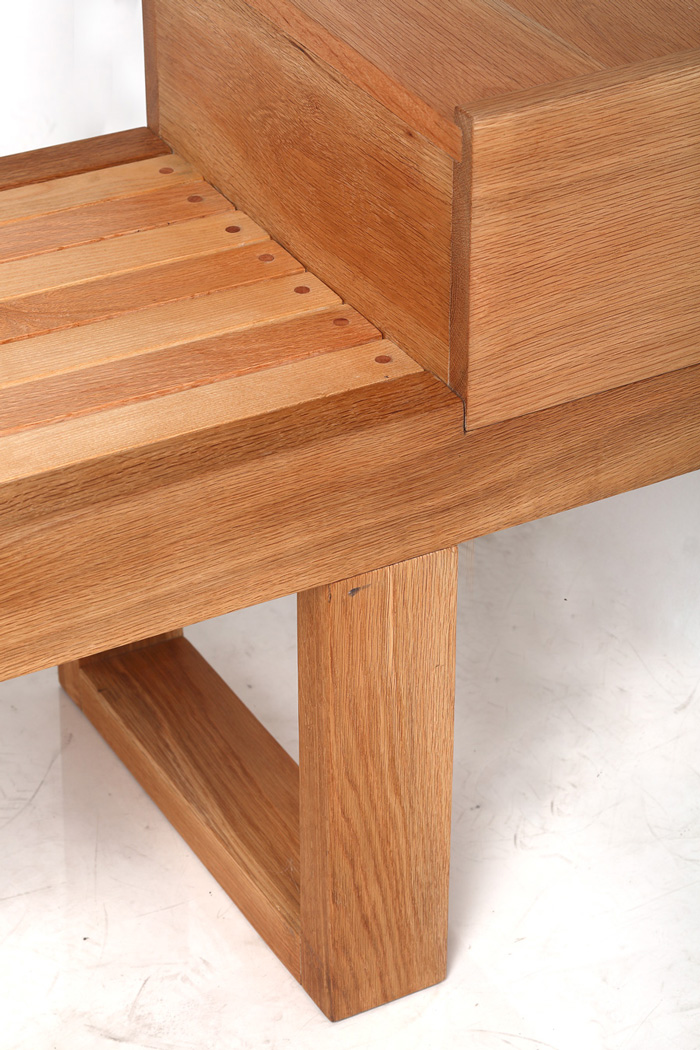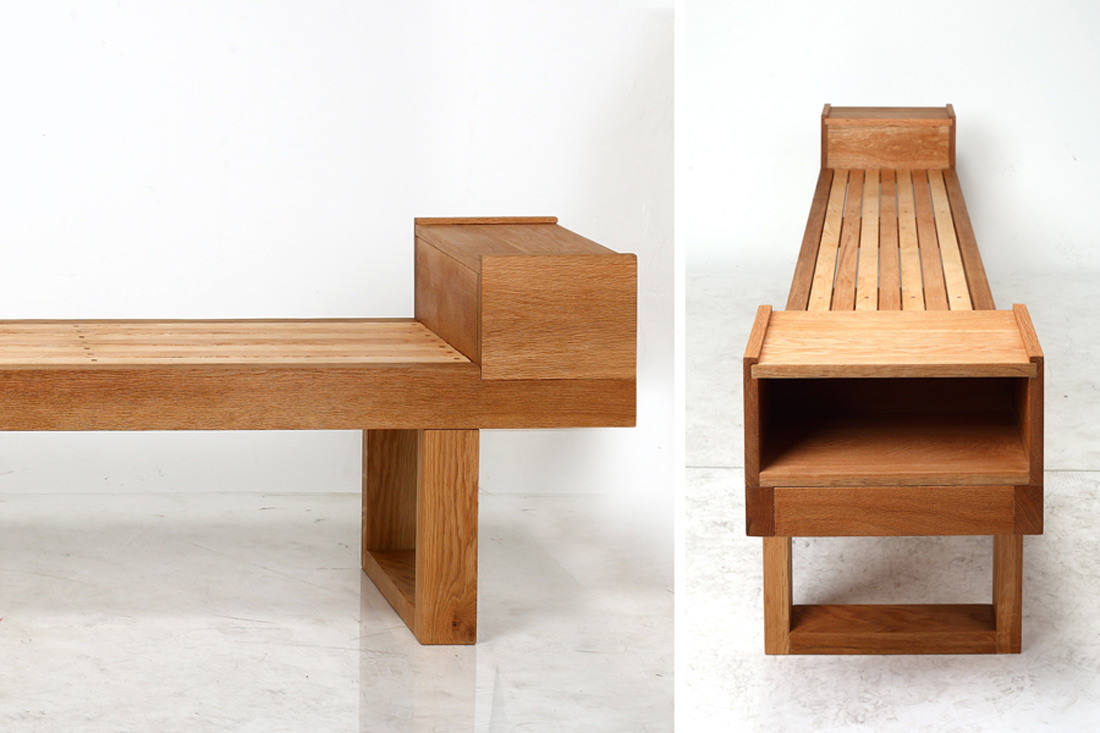 About authors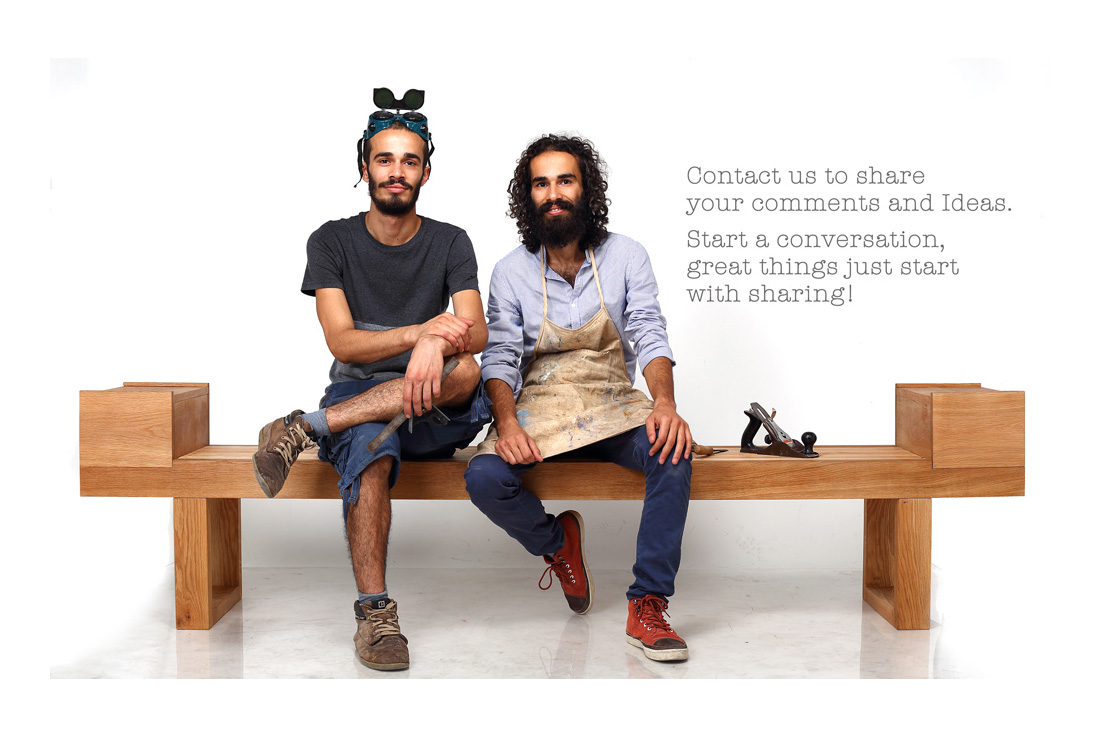 Founded in 2010 in the beautiful Mediterranean island of Cyprus, Lovenlight is committed to producing beautiful, timeless pieces by combining old craftsman techniques with striking, contemporary design and natural materials. From spinning tops to state of the art furniture, all of our creations are designed and produced locally in our shop, and have our care and attention lavished upon them.
Every single item has passed through each of our loving hands at some point in its life. From its conception, through those first tentative markings and cuts, to the final finishing touches. We don't care about hours spent; we work the raw materials until each piece reveals itself to us and informs us that it's done…
Our mission is quite simple: To make the world a slightly quirkier, cosier place. One unique object at a time.
FILE
Authors: Lovenlight design; Navid Gholipour, Sahand Gholipour
Producer: Lovenlight design
Country: Cyprus
Year of production: 2014
Text provided by the authors of the project.