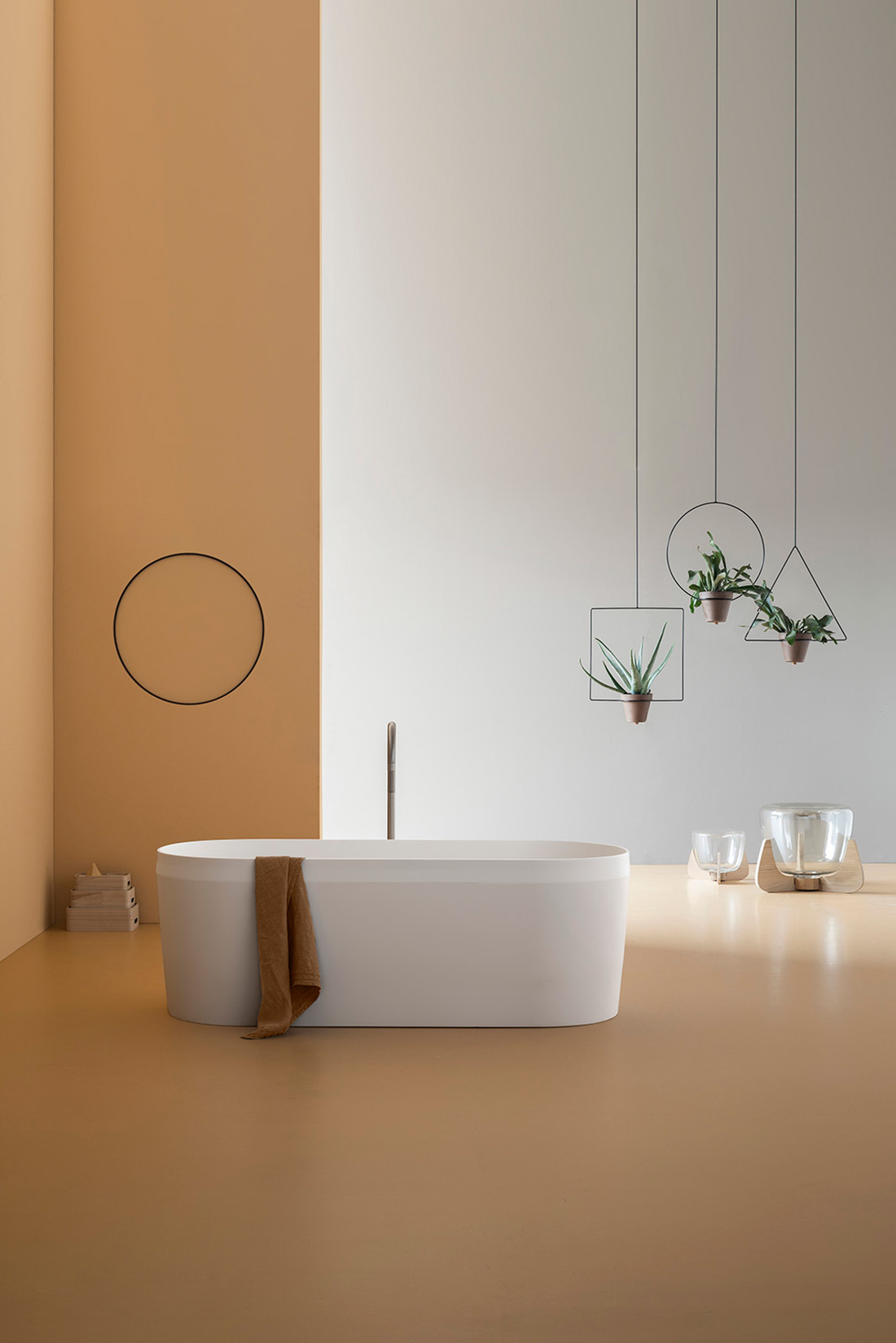 BELT: simple geometrics, soft and rounded lines for an elegant image.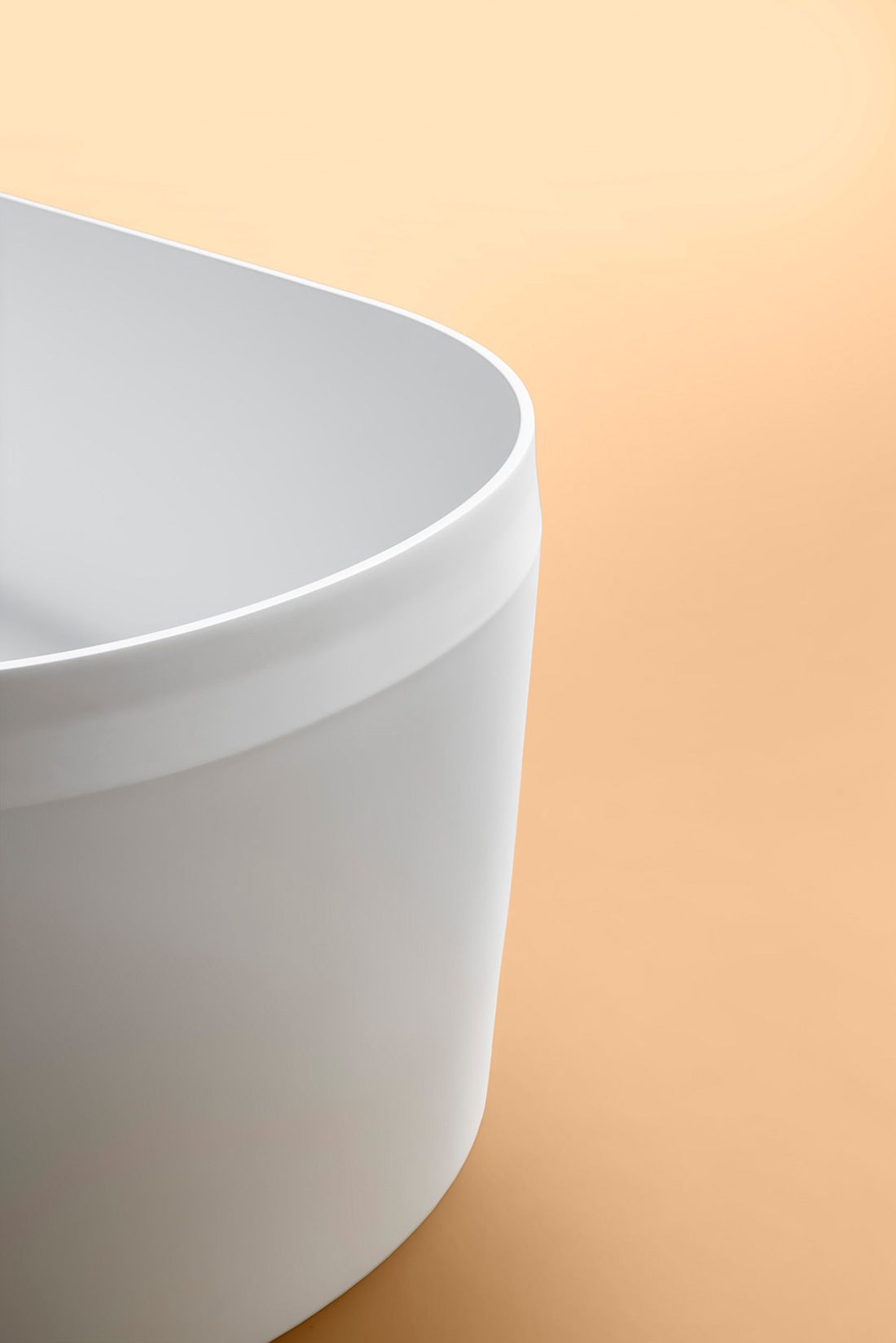 The Belt collection includes a freestanding bathtub and five washbasins, with a slim edge, made of in matt Tecno – a hardwearing, robust and high-value material – and characterised by elegant matt surfaces, highlighted by a rigorous minimalist look. "BELT", the name of the range, takes its inspiration from the unusual external edge that seems "encircled and squeezed" by a belt; this detail in the shape causes a variation in the depth of the material which results in an interesting play of light and shade. The volume becomes lighter and therefore stands out towards the top, imparting a feeling of lightness and of refined aesthetic purity.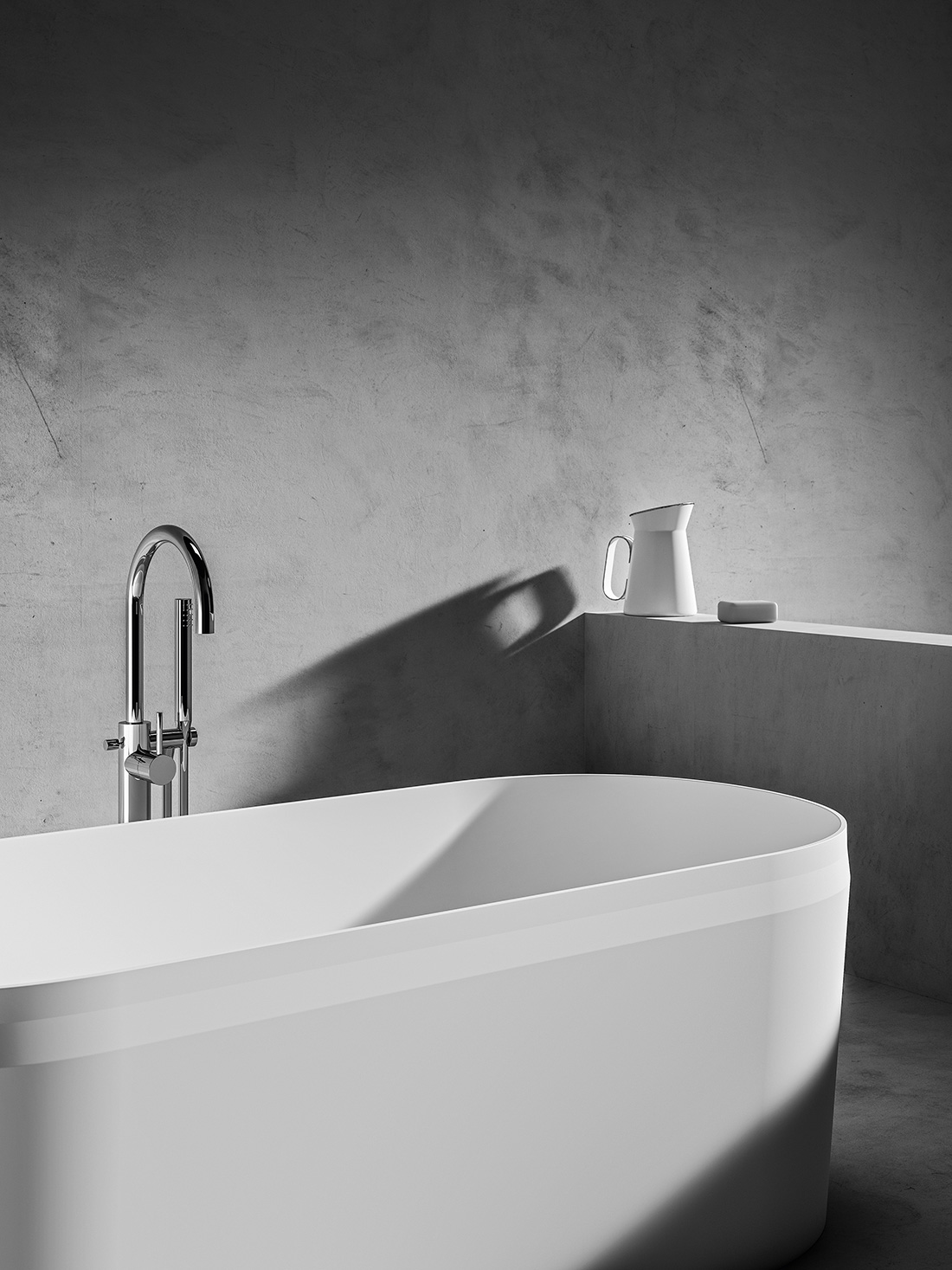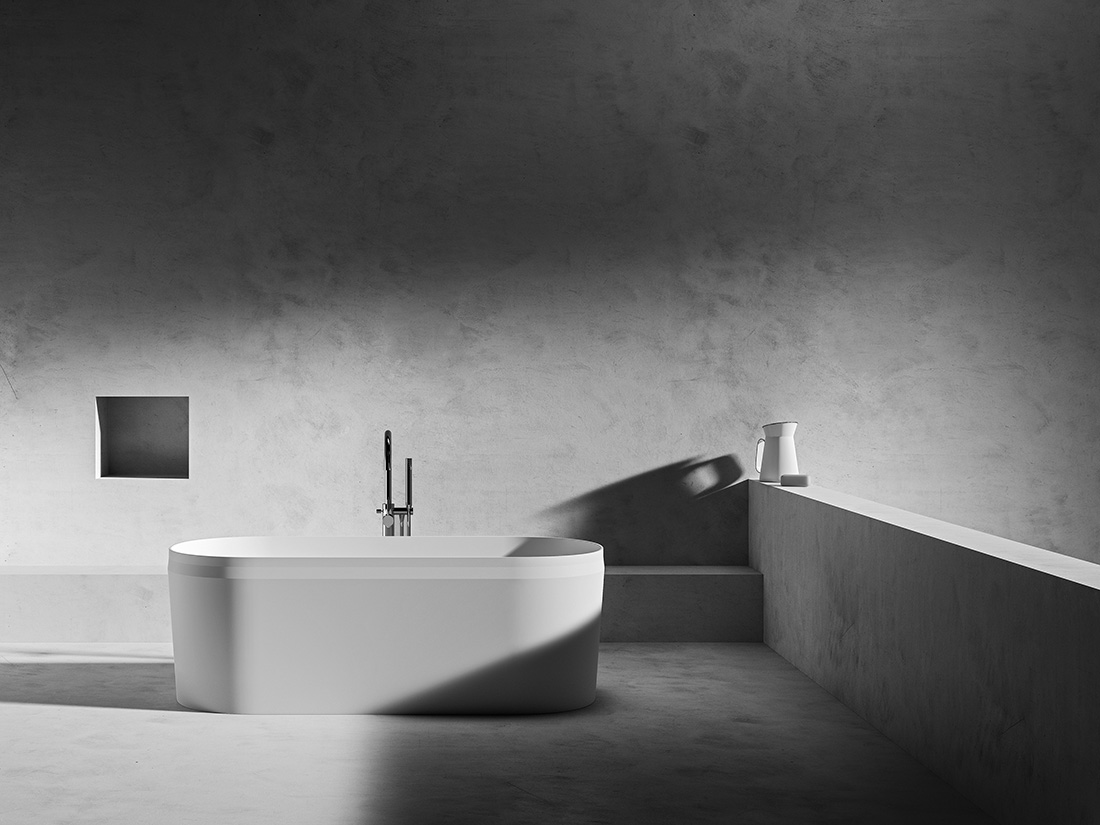 The washbasins belonging to the Belt collection are broken down into 4 countertop solutions in basic geometric shapes – circle, square, rectangle and oval – and 1 built-in model.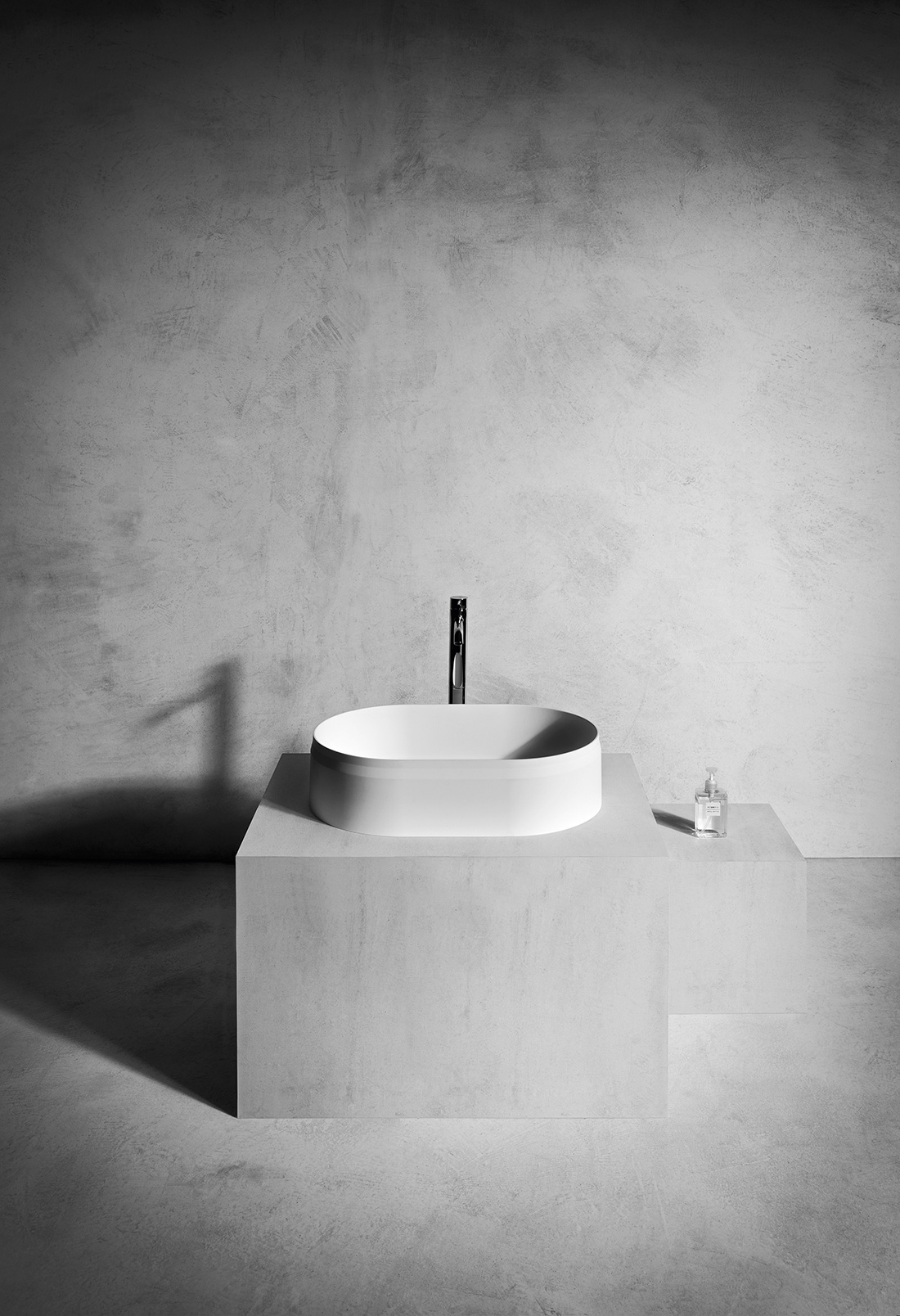 About the authors
Marco Paolelli and Sandro Meneghello, in addition to being product designers, are strategic consultants for industrial products.
They founded Meneghello Paolelli Associati in Milan in 2007. Since then, the studio has grown and now counts a team of collaborators in addition to the founders, as well as a series of project development and communications partners.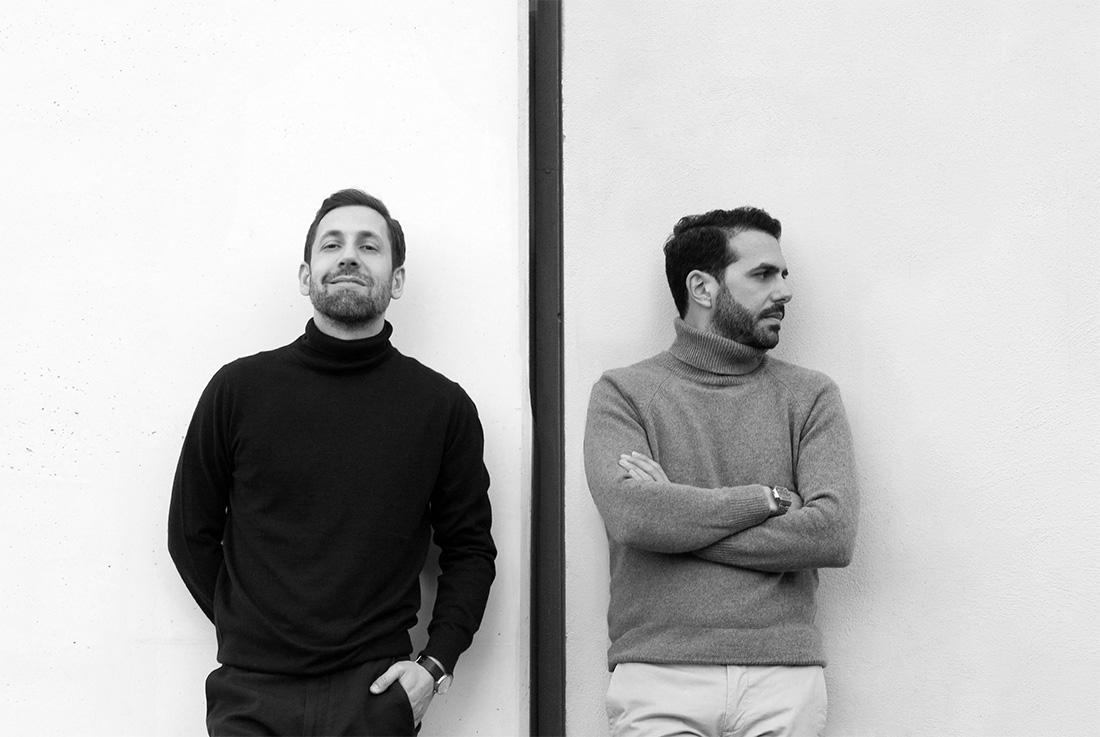 The studio has received numerous international recognitions, among which are ten Red Dot Design Awards, including one "Best of the Best", seven Design Plus Awards, three Good Design Awards, five ADI Design Index Awards, three special mentions for the German Design Awards and five mentions at Young&Design Award.
Their mission is to create added value applying our lateral thinking to industrial design and product strategies in connection with clients.
FILE
Design: Meneghello Paolelli Associati 
Producer: ARBI Arredobagno
Photo: Chiara Cadeddu (c) 
Year of production: 2018
Text provided by the authors of the project.