"Landscape Integrated makes this project one-of-a-kind.
The construction is taking advantage of the nature of the land  revealing minimum of surface,  the exterior skin is mainly covered in ground, except the glass surface through which you can admire the lake."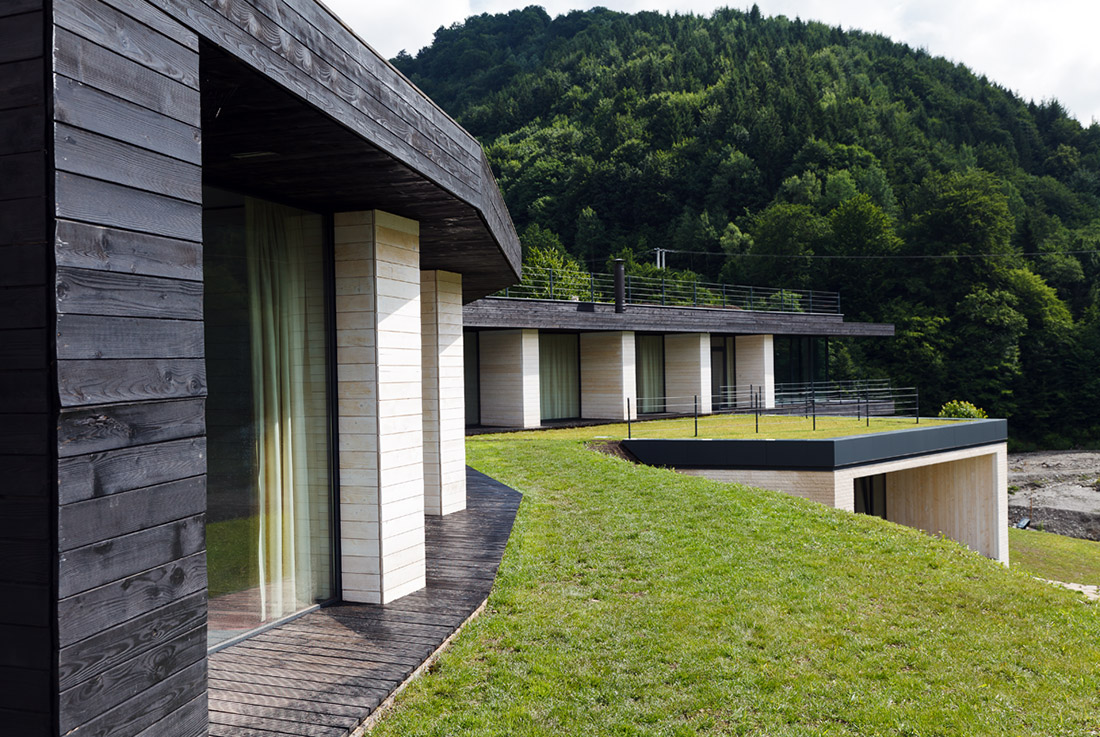 The building is situated nearby a mountain lake and is configured with two major volumes, taking advantage of the natural form of the site, which presents two major level drops intercalated with two approximately flat areas: one volume that houses the rooms and reception, and the second volume  that contains living and dining spaces, the restaurant kitchen and and technical spaces, both volumes are thus articulated as to exploit at maximum the geometric configuration of the land, orientation and views the site has, considering the insertion in site and how the building creates a dialogue with the environment.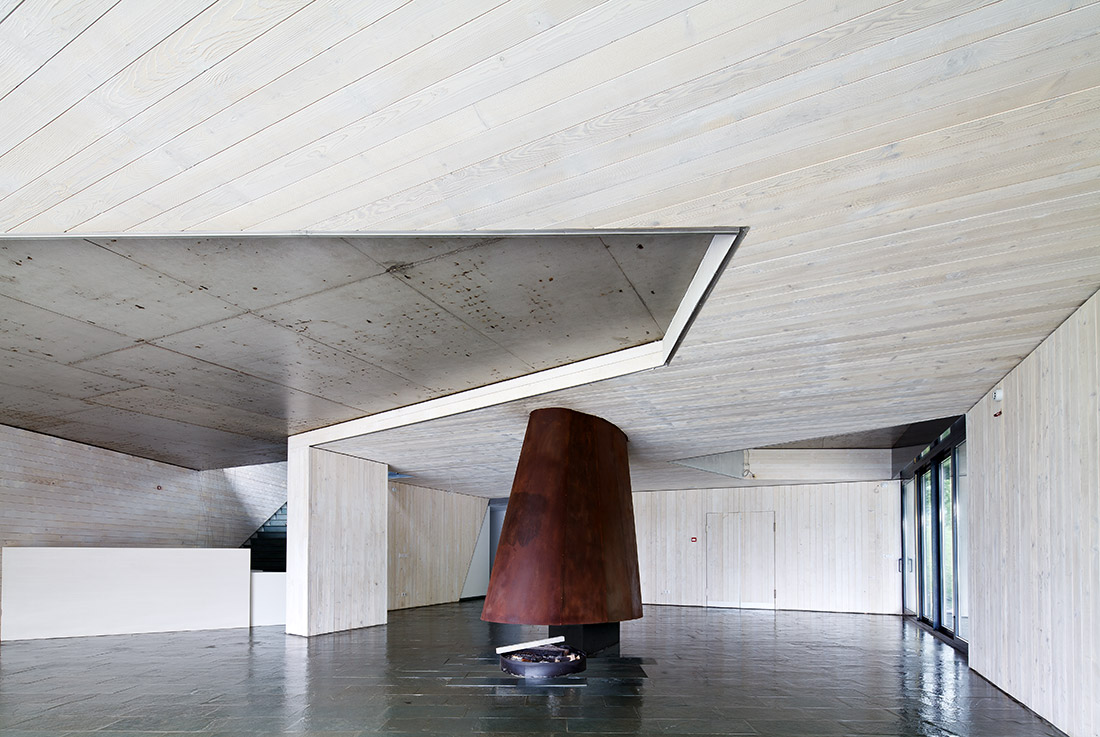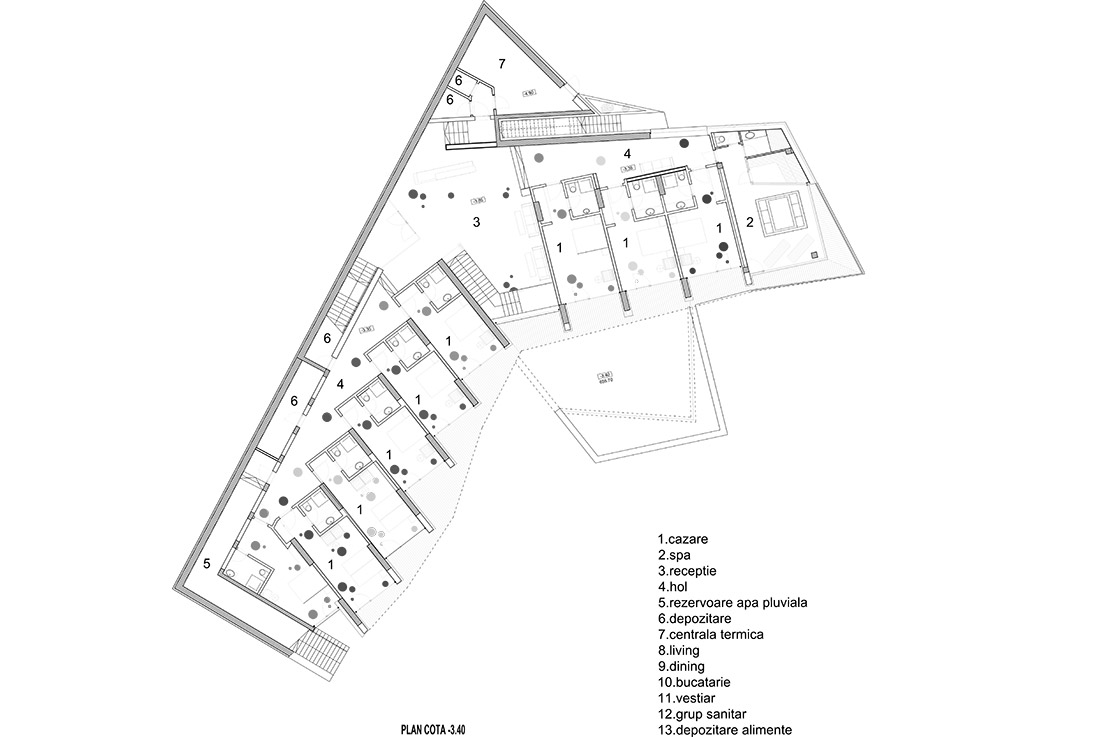 The first volume, which houses the rooms is located one level below the access on site, providing on the roof the necessary platform for parking. Thus arranged, the volume is in  an  underground position (considering the access level), leaving intact the natural image.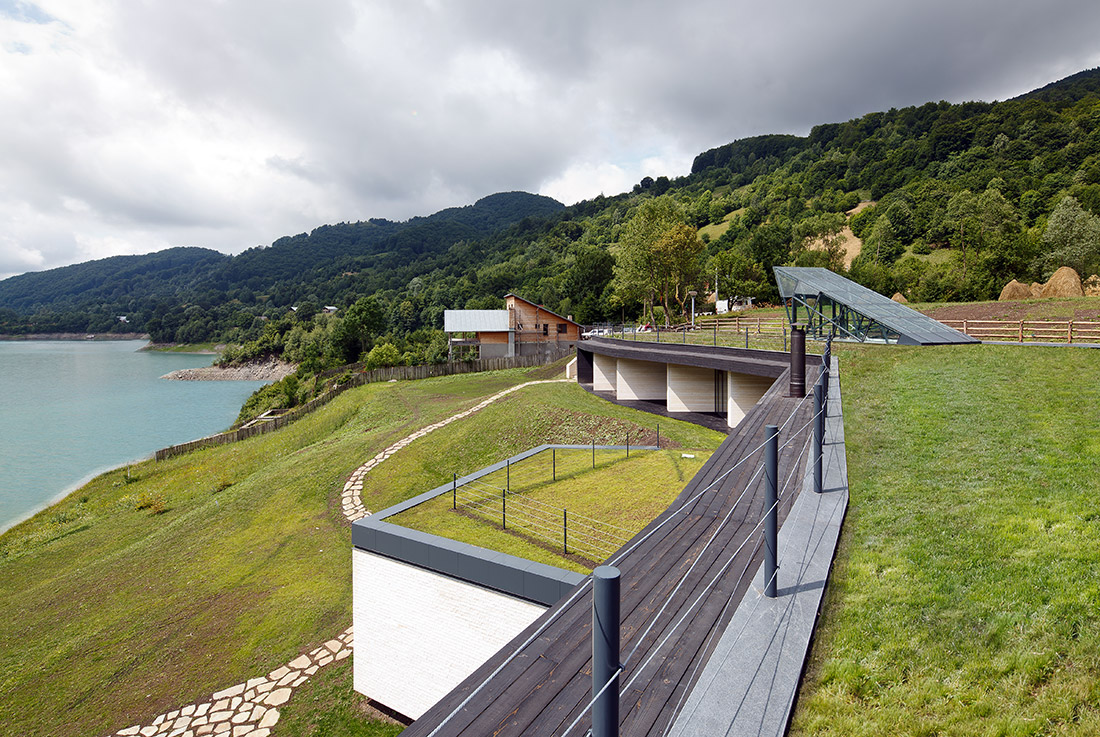 The second volume speculates the steep slope towards the water  and is located under the first volume,  conceding  thus an extension of the green yard space, enabling the opening to the view of all the accomodation spaces.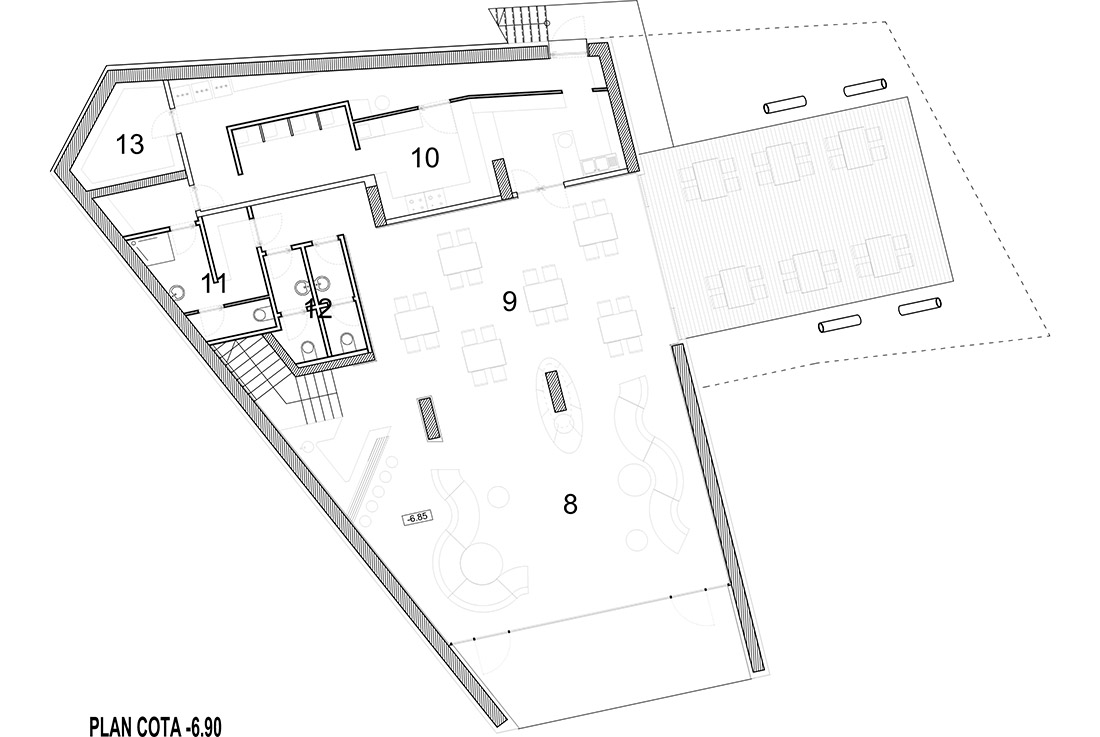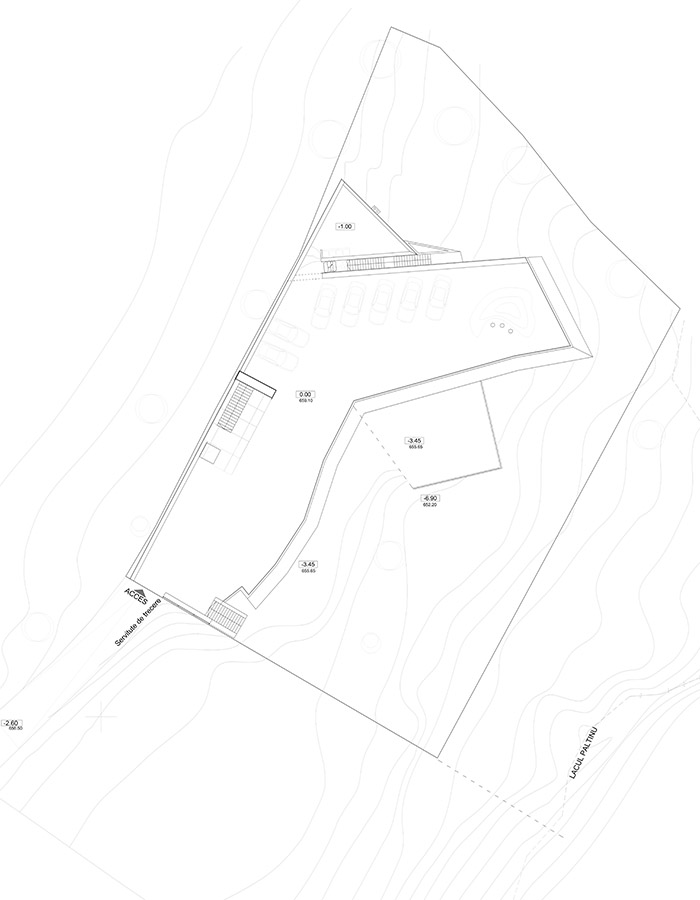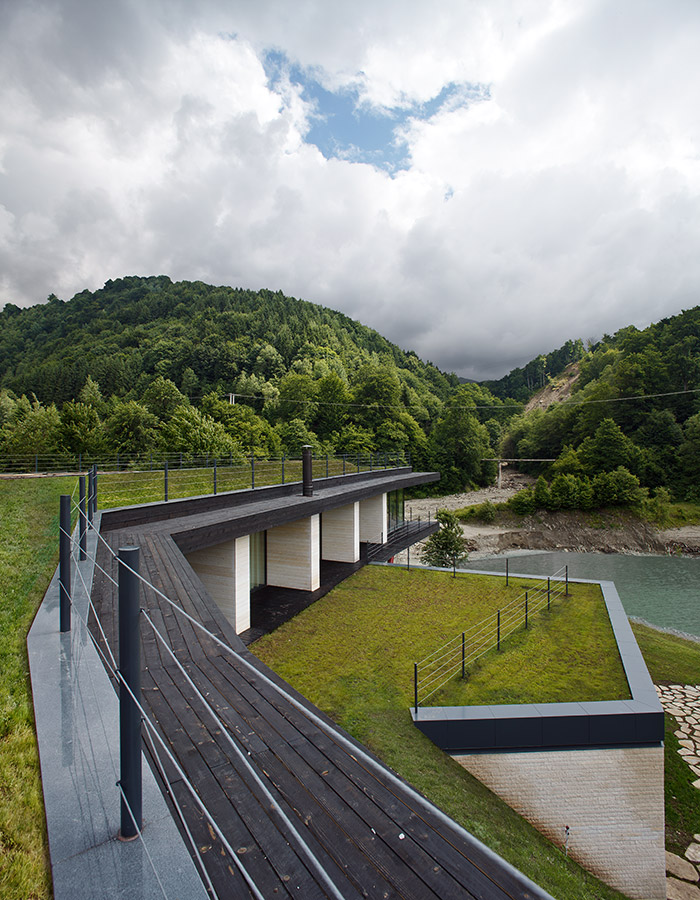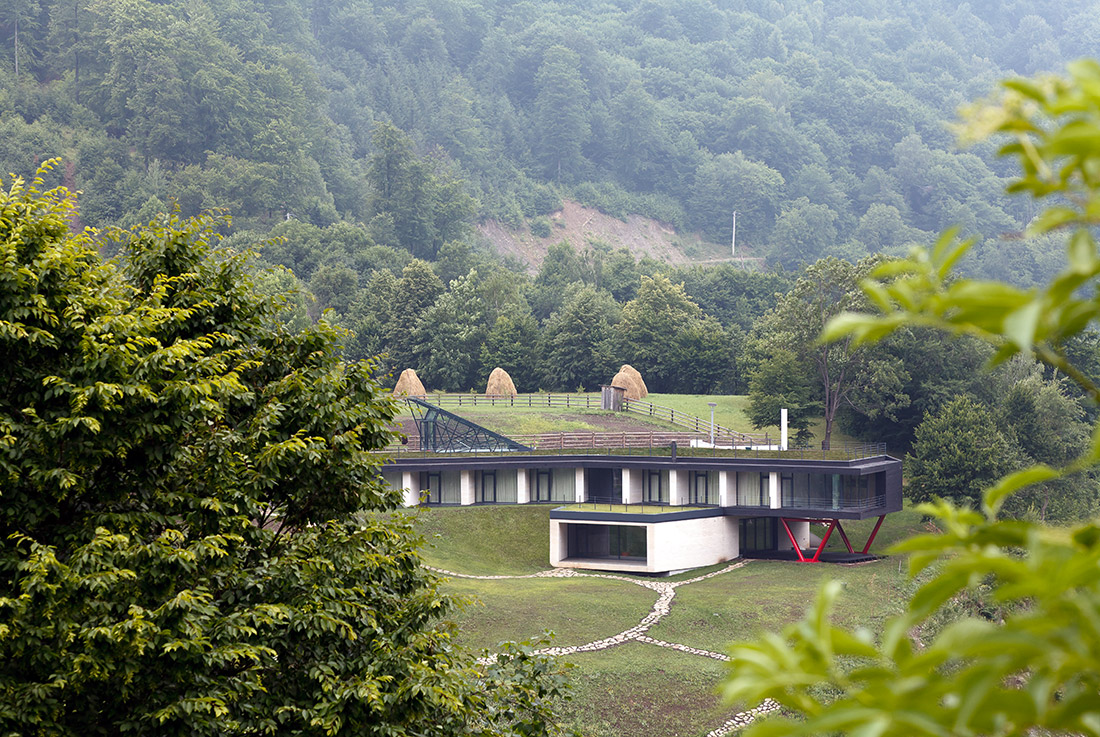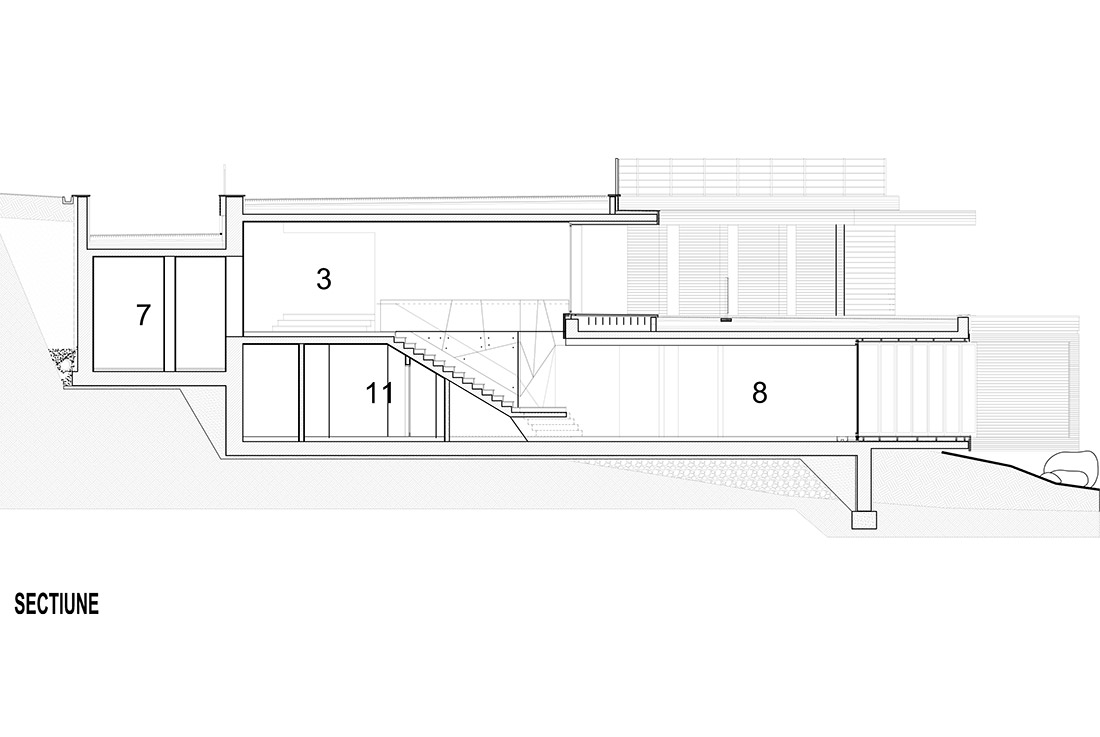 TECON represents a young award winning design office, set up in 2000 and functions in architecture domain, civil and industrial buildings' engineering, industrial design, town-planning arrangements and systematizations and also, territory's arrangements which provides consulting services, design-projection, project-management, technical assistance of execution.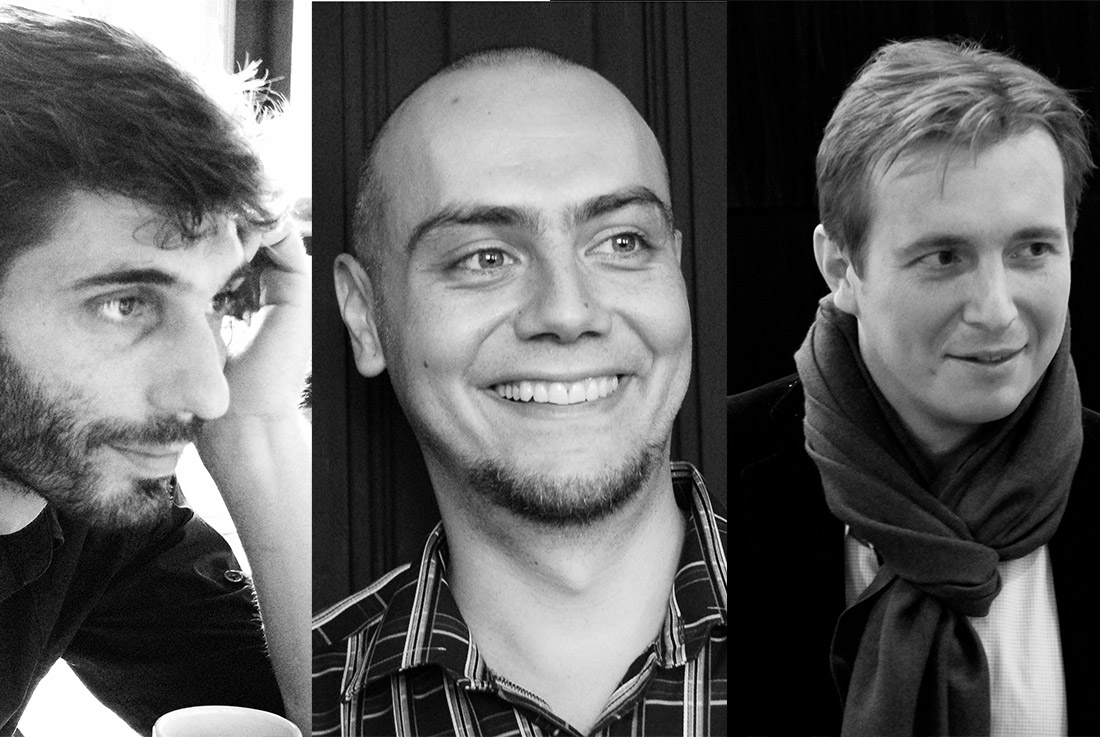 ATRA
Authors: Bogdan Babici, Alexandru Maftei, Bogdan Brandiburg; TECON
Client: TOP RESORTS
Photos: Cosmin Dragomir
Year of completion: 2011
Location: Valea Doftanei, Prahova, Romania
Total area: 955 m2