The project point of excellence is the siting of the construction with a small footprint. The nesting of the structure in the slope follows the traditional principle of siting buildings within the protected zone of the Rogaška Slatina health spa. The structures are situated along the slope, facing towards a plateau, which is a result of the technology of treatmant using mineral water.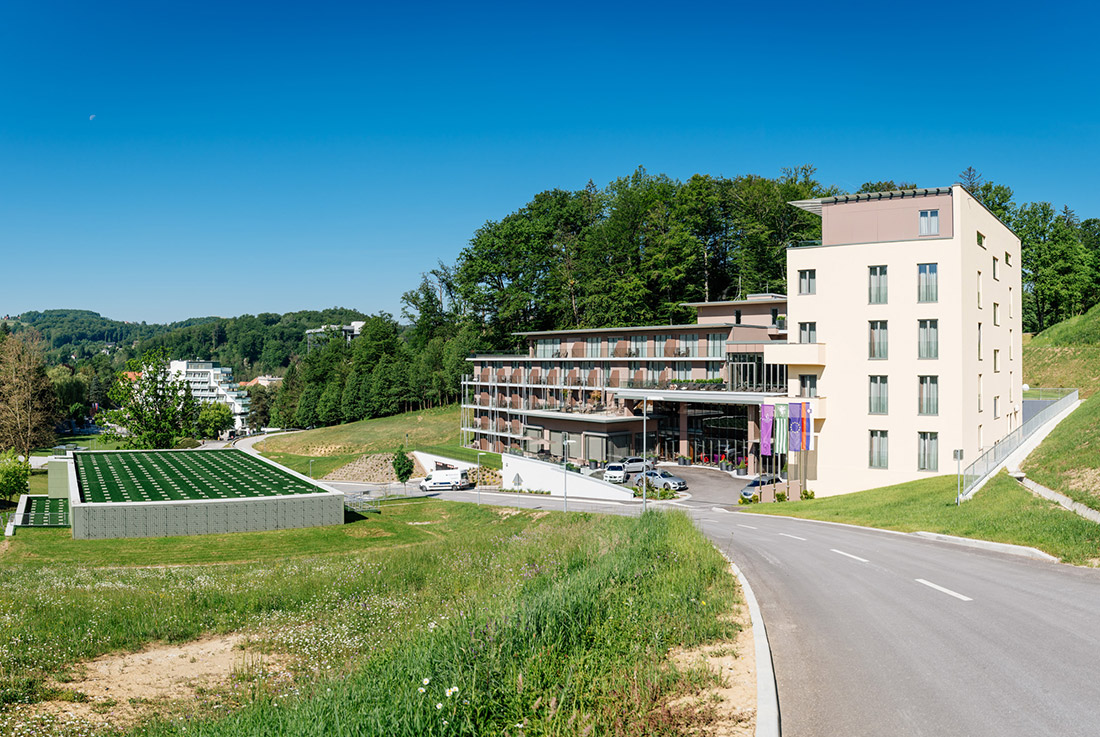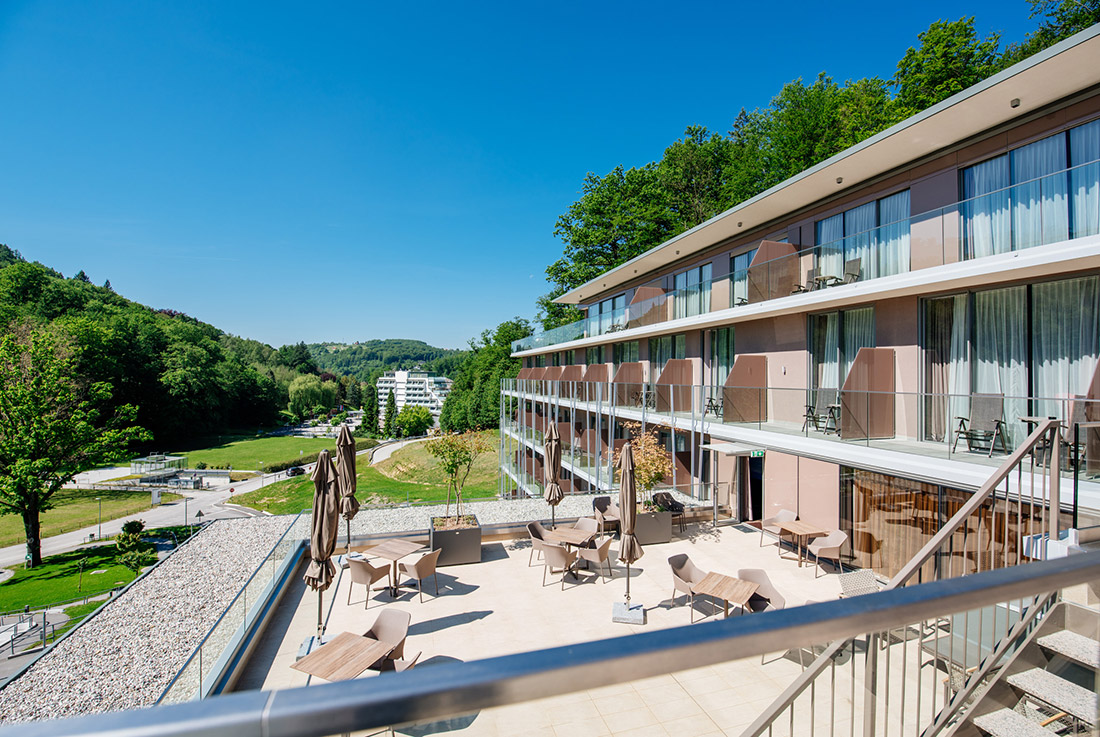 The project successfully links the existing structure that dates back 90 years with newly constructed sections, which are arrayed around the central entrance hall that also hosts a swimming pool on the first floor and a restaurant in an exposed position. In this way, the common programme is not located only on the ground floor, but extends in the vertical direction as well. A further success is the positioning of rooms, almost all of which face the open area.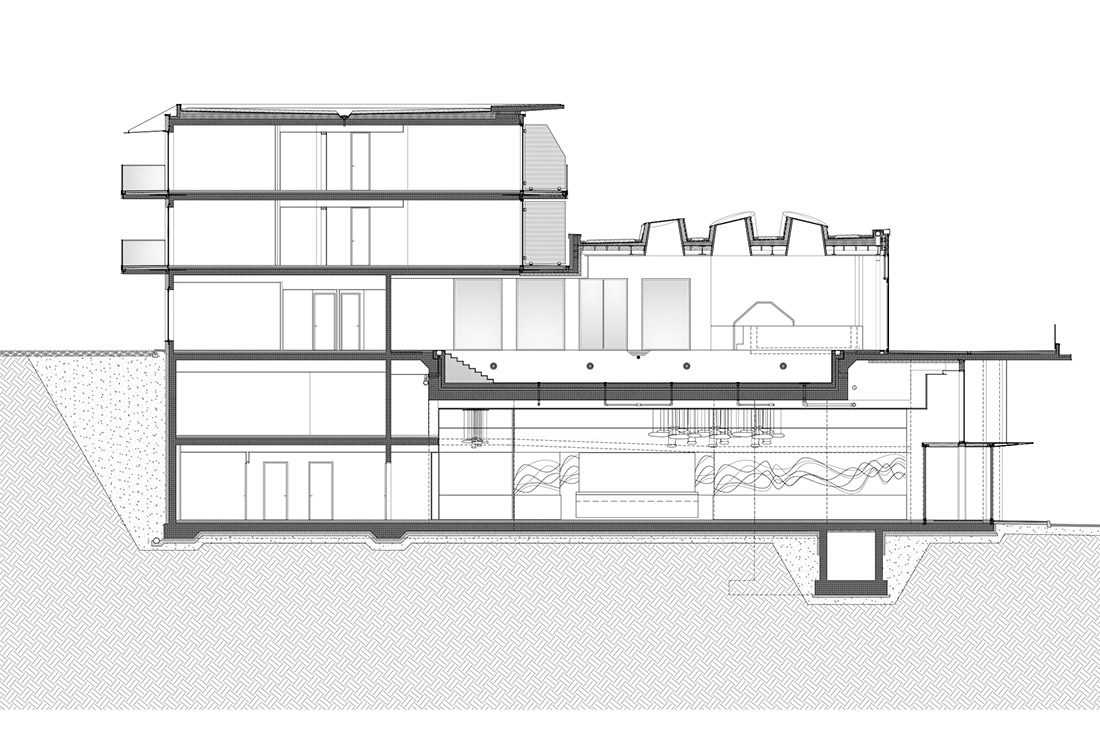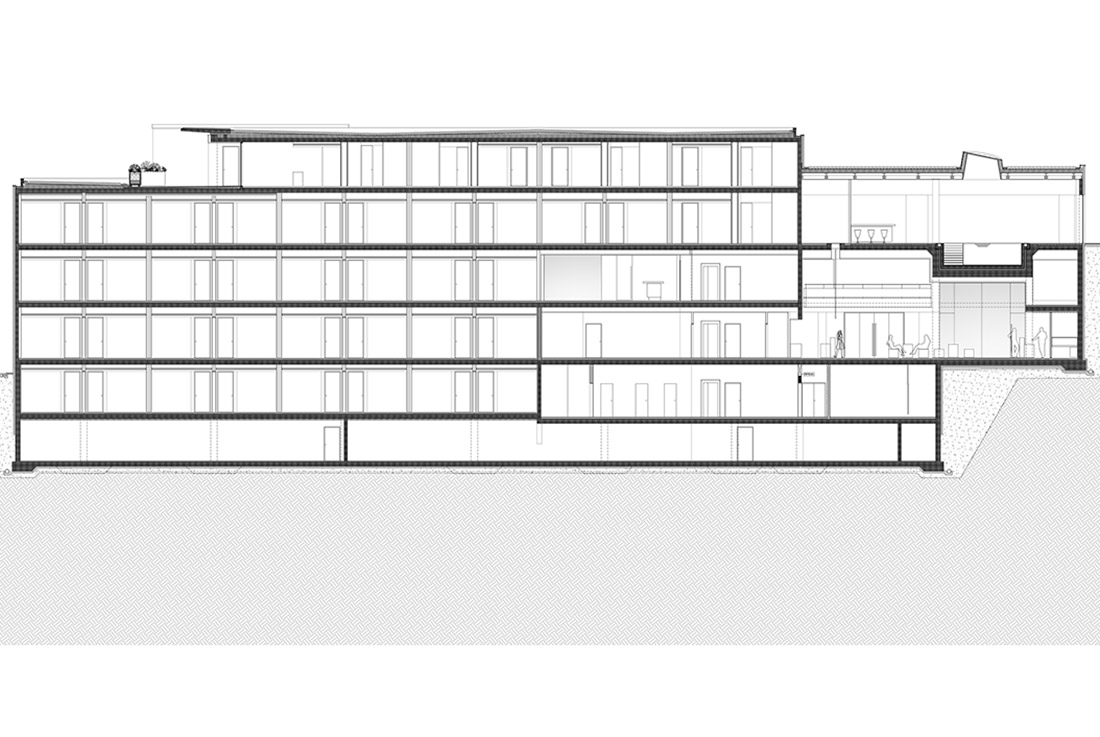 The project solves the problem of stationary traffic so that it makes it virtually imperceptible and allows guests' direct contact with nature without interference from stationary traffic service areas. Such a design pursues the concept of a car-free health spa.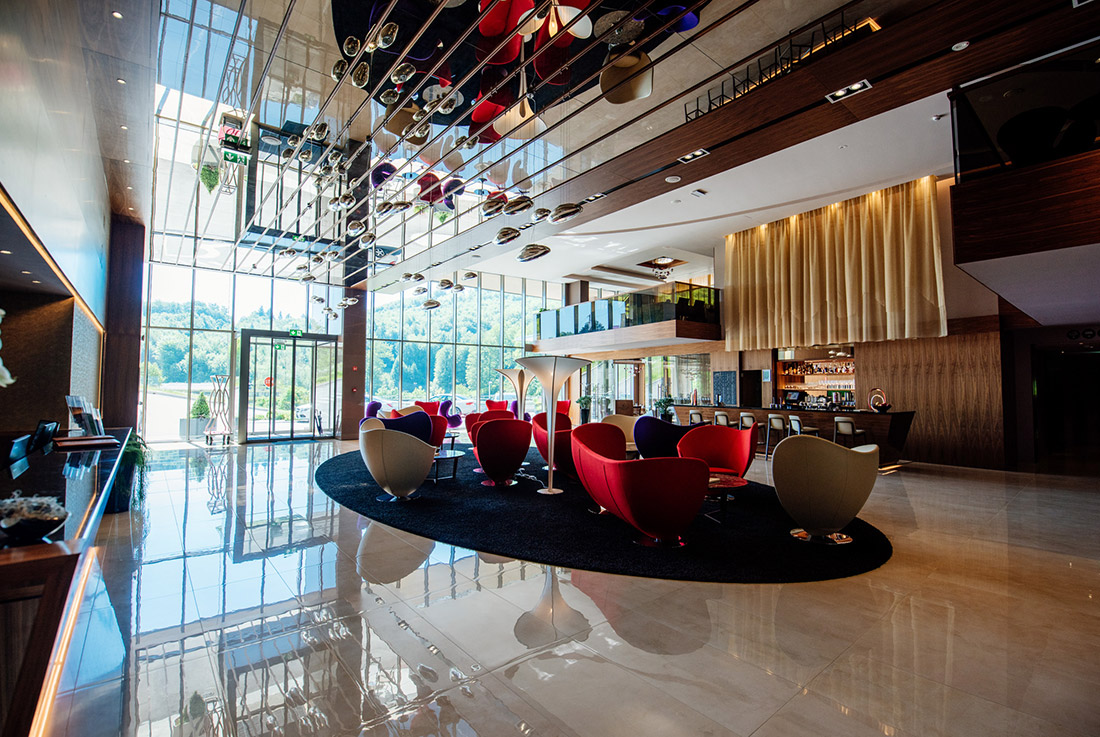 The building and the wider area are protected as a cultural and natural heritage. The interior of the old building was demolished and only façade was reconstructed into the original state of its modest historical character. On the opposite, the annex is a modern architecture oriented towards the light and nature. Both buildings are connected with common areas with the mostly glass façade. The colours were carefully chosen to form a harmonic coexistence with the natural background and the wider surroundings.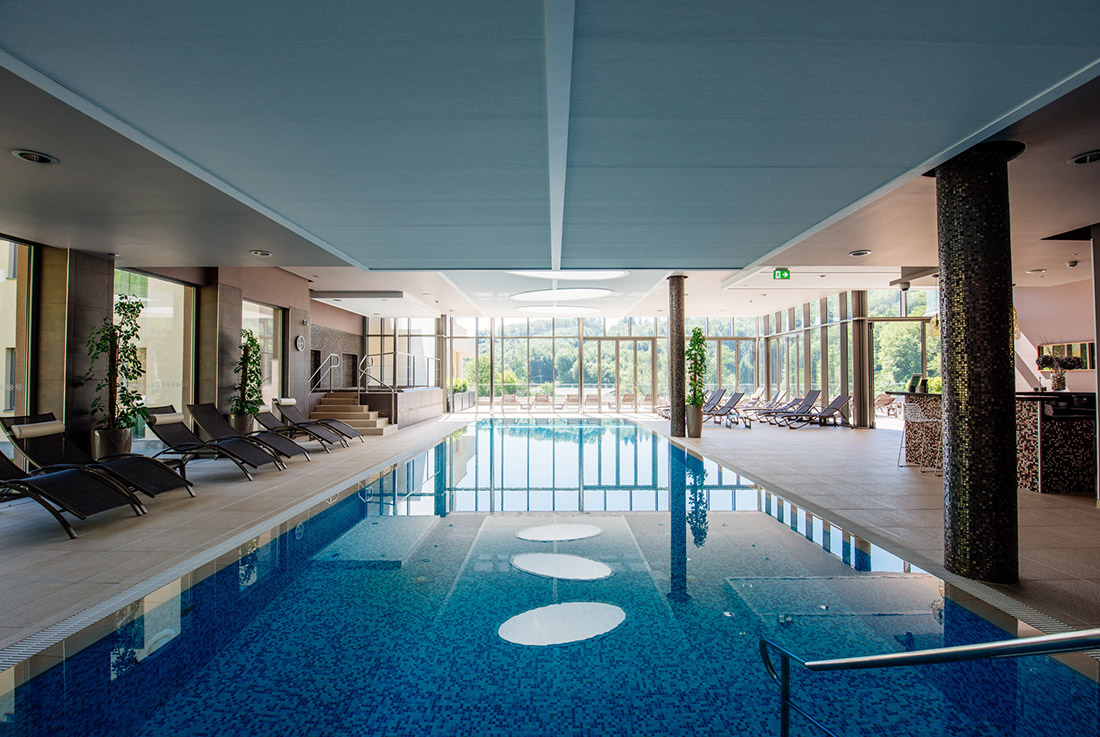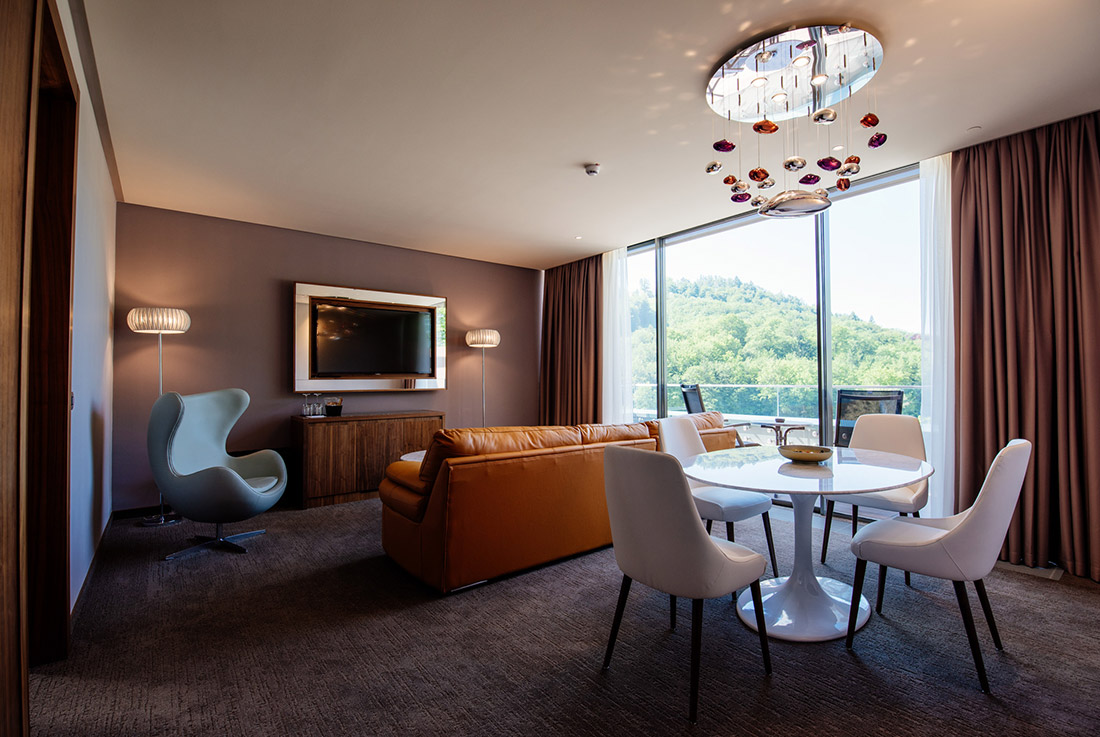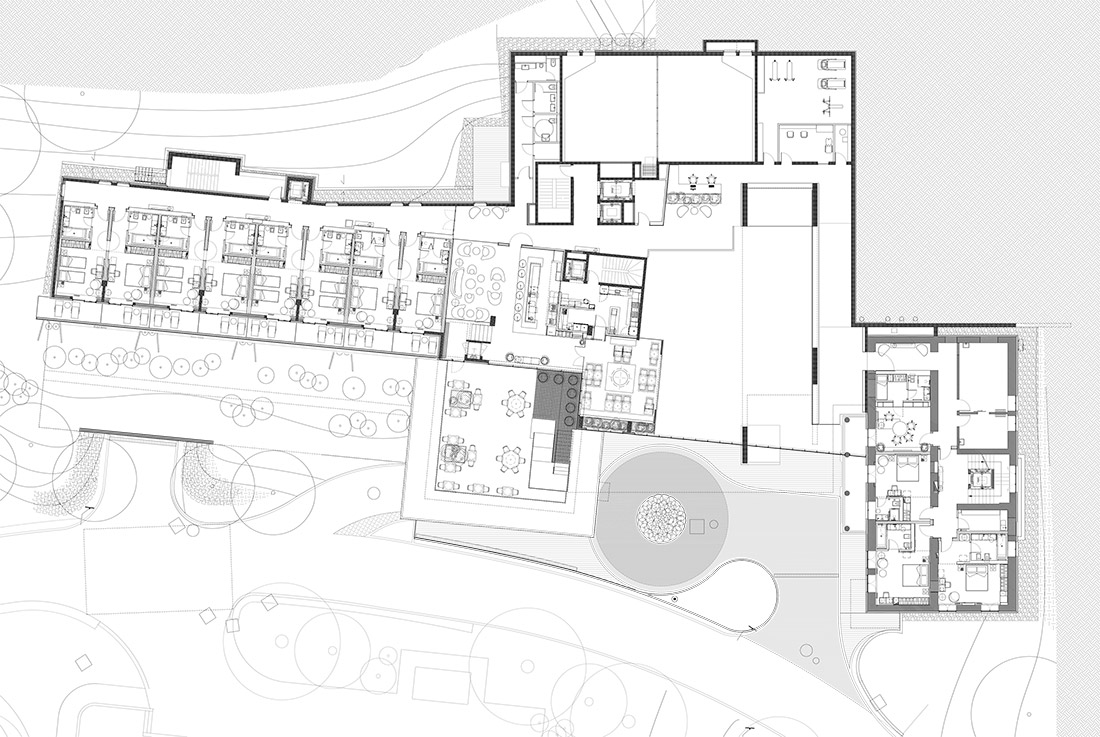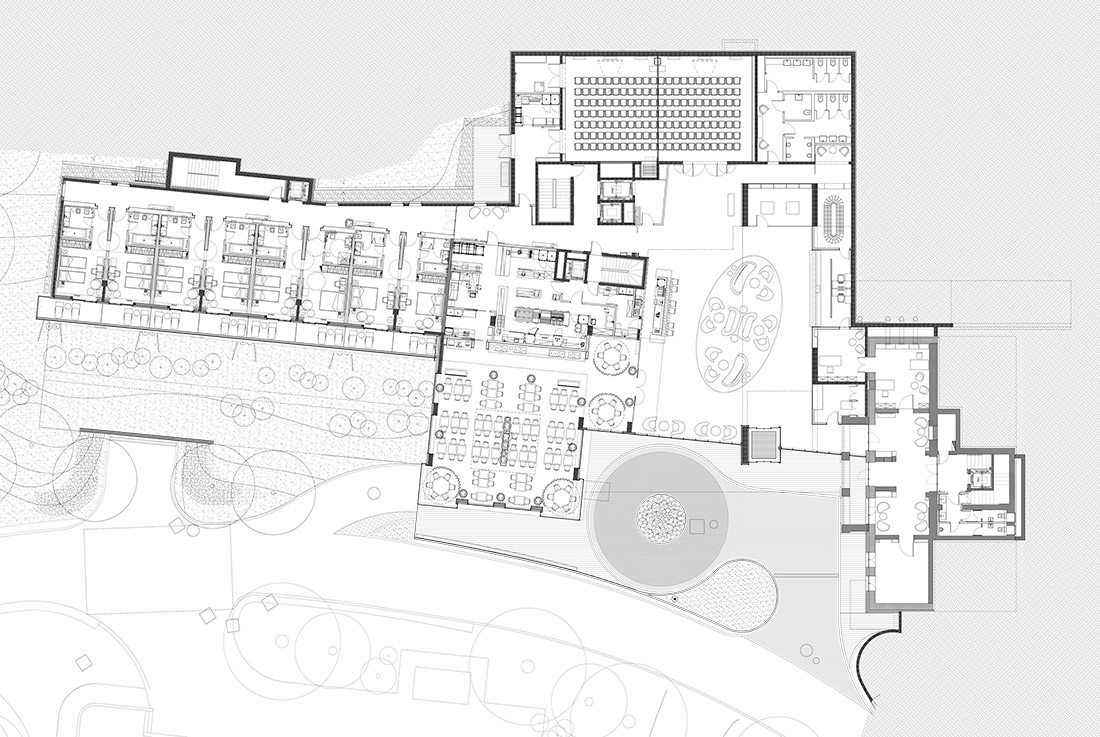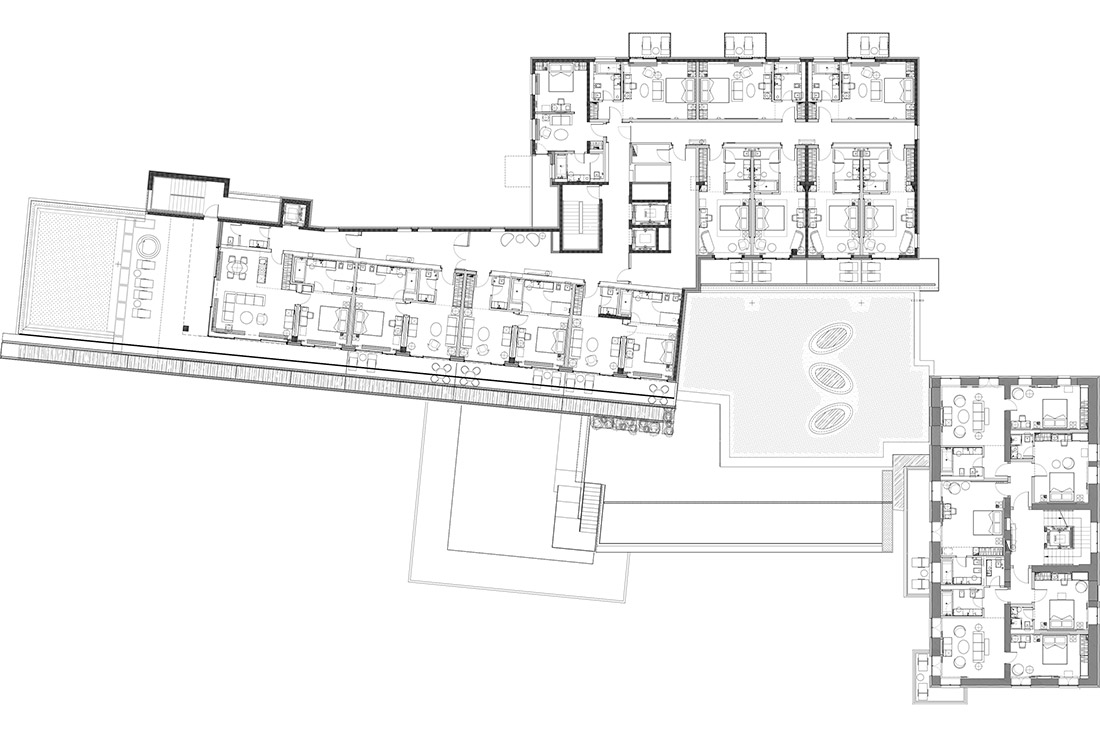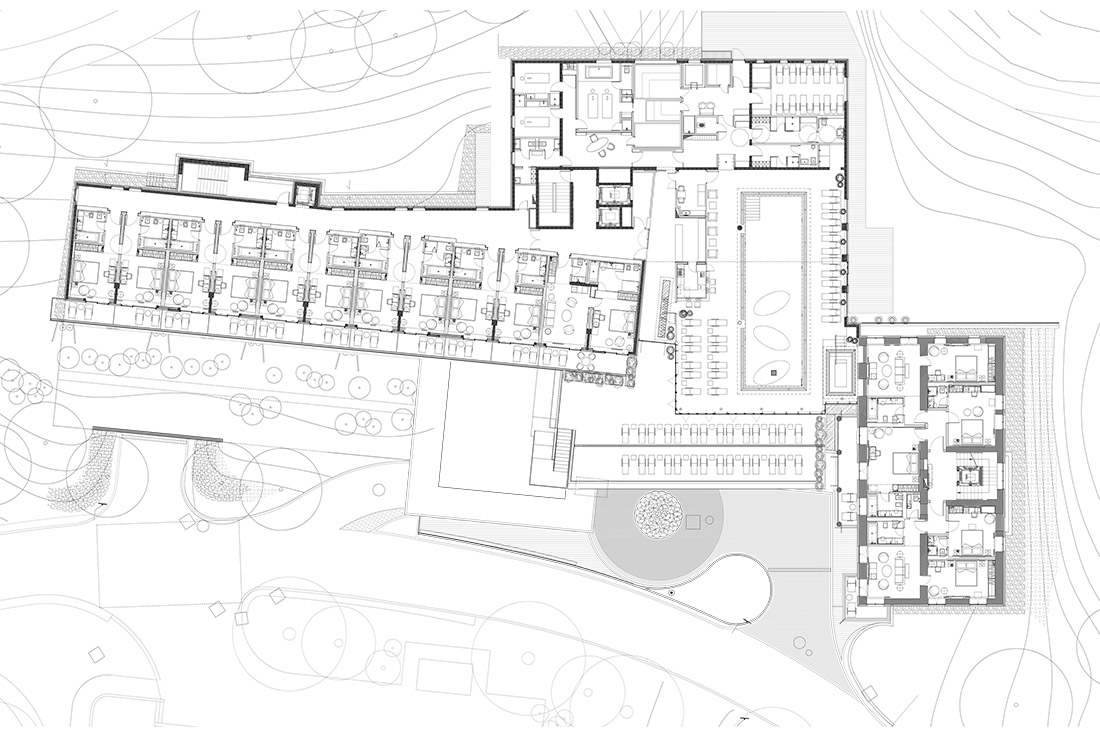 The company API ARHITEKTI d. o. o., has been operating since 1990. Over time it has developed into one of the largest architectural bureaus in Slovenia.
Competence and reliability are the result of our rich experience that we have gained through numerous projects of various difficulties and rich programme segmentations that were elaborated with the help of our highly capable regular employees, occasional associates and through interdisciplinary work.
Professional and responsible relationship towards urban and natural environment and investors enable the architectural operation of high standards. In the past, the company successfully participated in numerous projects which include reconstruction and construction of new structures with a clearly expressed architectural idea, consistently implemented from the concept to the technical implementation of details.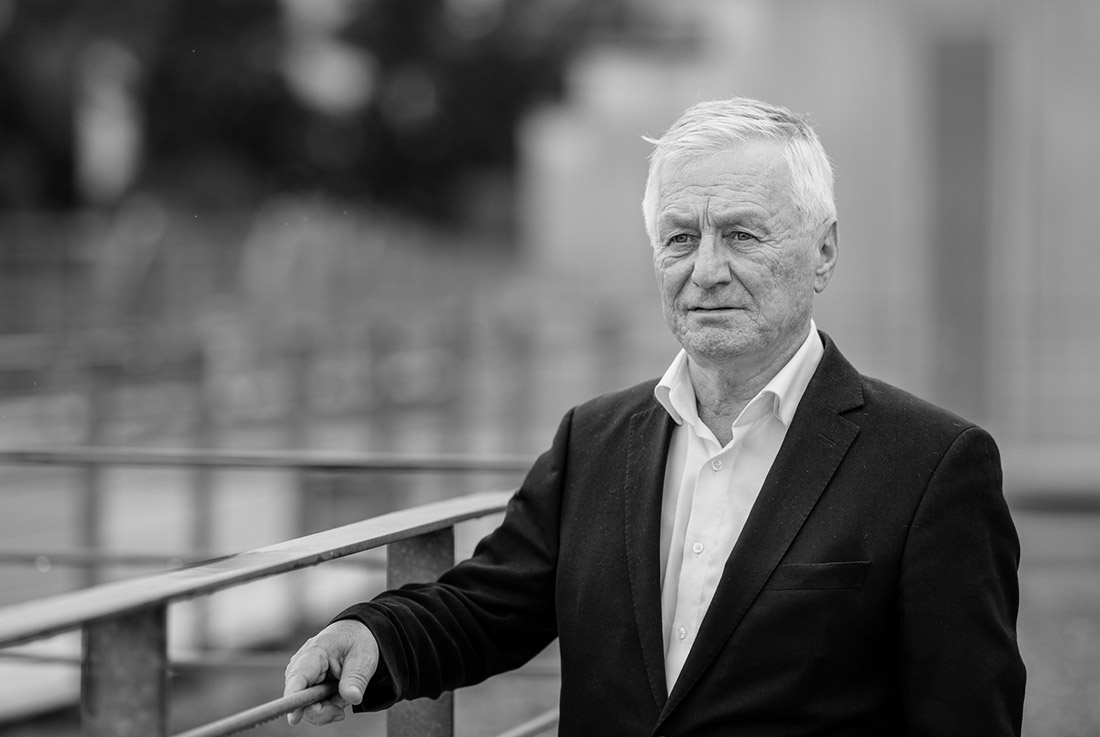 ATLANTIDA BOUTIQUE HOTEL
Authors: Api arhitekti; Uroš Birsa, Goran Čala
Client: Atlantida Rogaška d.o.o.
Photos: Jaka Birsa
Year of completion: 2017
Location: Rogaška Slatina, Slovenia
Total area: 7.300 m²