ASKO's new T600HX dryer series rests on Scandinavian design values: functionalism, user-friendliness, true materials and a softened minimalism. The front is made from a single piece of steel plate, eliminating split lines and reducing the number of 'panel' components.
A left to right workflow is used as a basis for the interface: Empty condense water (if any) > On/Off > Programmes > Options > Start/Stop/Pause. The display is a full-colour high-definition TFT. The inlay, dial and buttons are made of solid metal.
The dryer has all premium segment must-haves: top class energy, low noise level, lots of programmes (16), interior light etc. As a heat pump dryer, it is energy efficient, and dries to perfection even in confined spaces and high ambient temperatures. As it operates at lower temperatures, it is gentler on fabric with a reduced risk of shrinkage.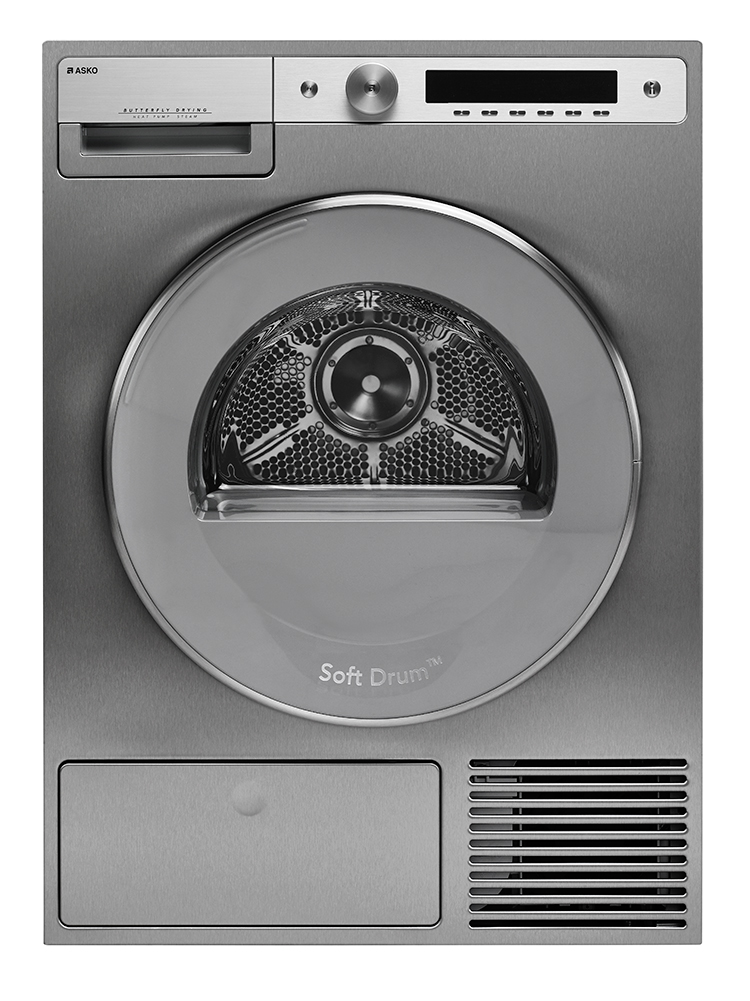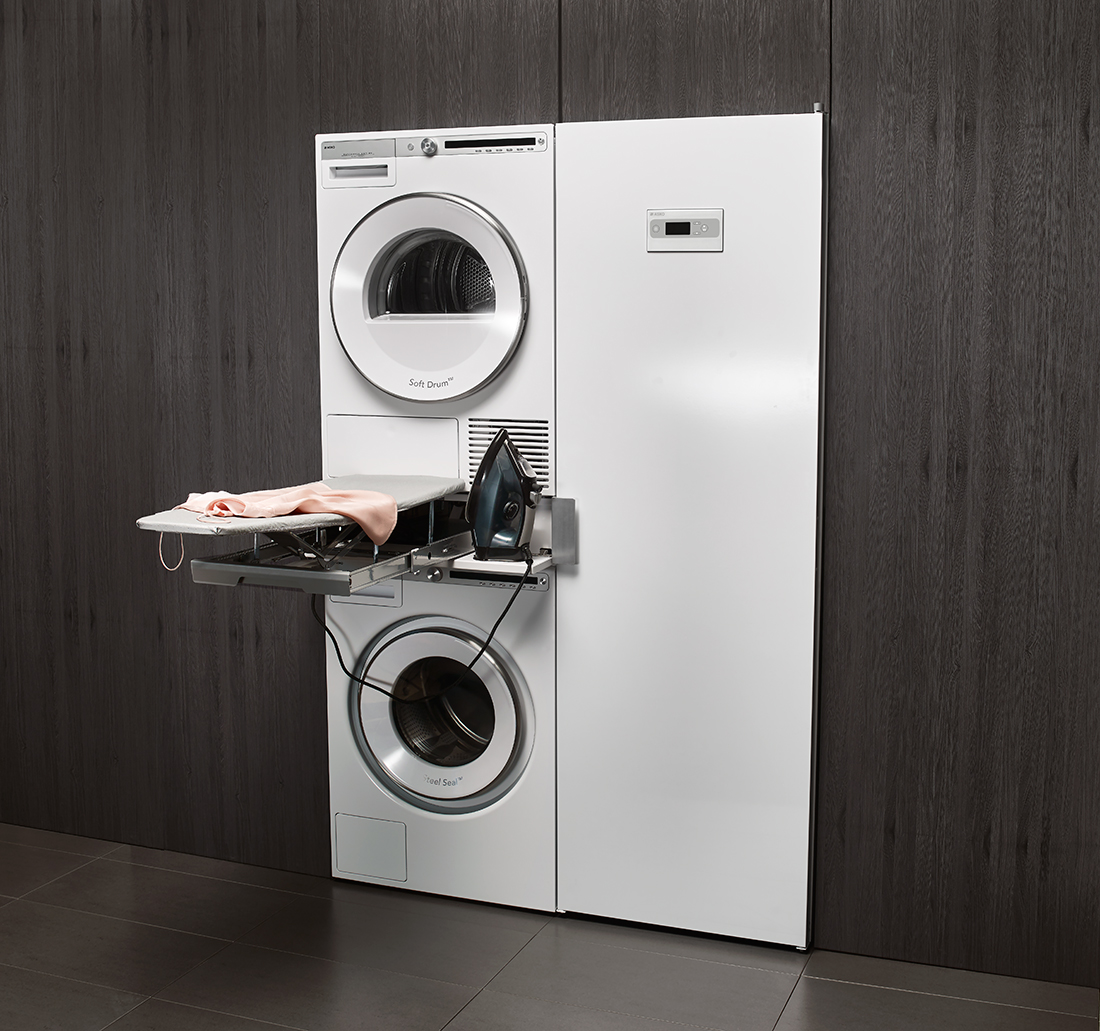 The steam function provides a most effective anti-crease treatment and can also be used to bypass the washing machine and yet refresh garments effectively.
Included in the Multi Filter System is a self-cleaning condenser filter and the dryer will notify when other parts need cleaning.
The dryers are available in white, titanium or stainless steel.
And last but not least, ASKO T600HX is design co-ordinated and part of a modular system that includes washing machines, drying cabinets and 'Hidden Helpers', that can be combined according to personal preferences and space limitations.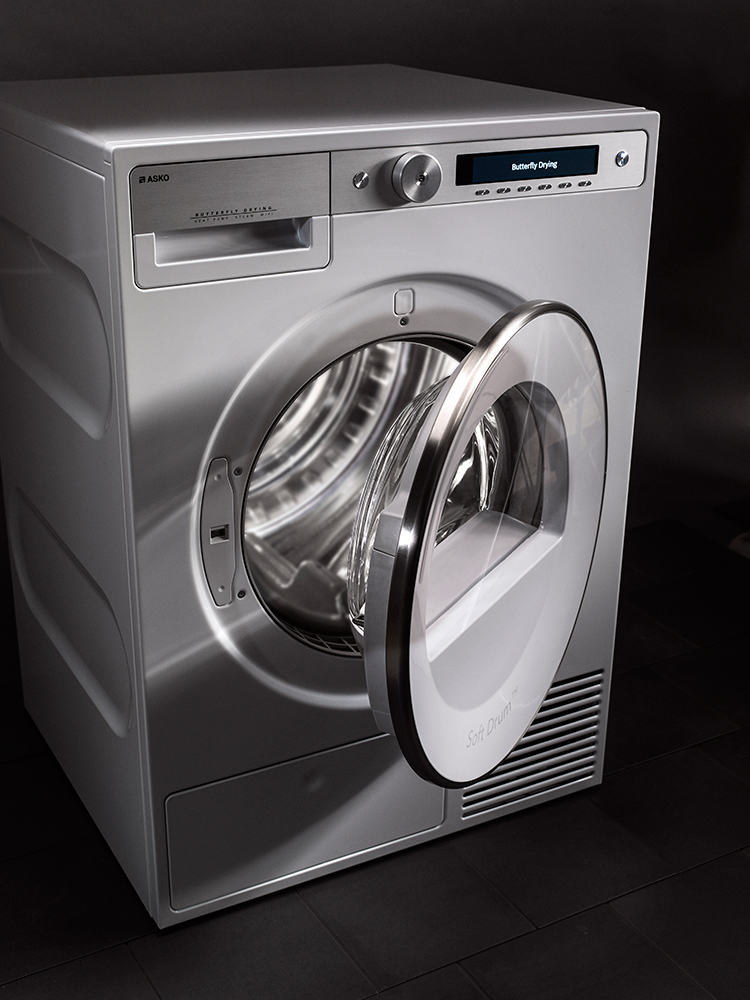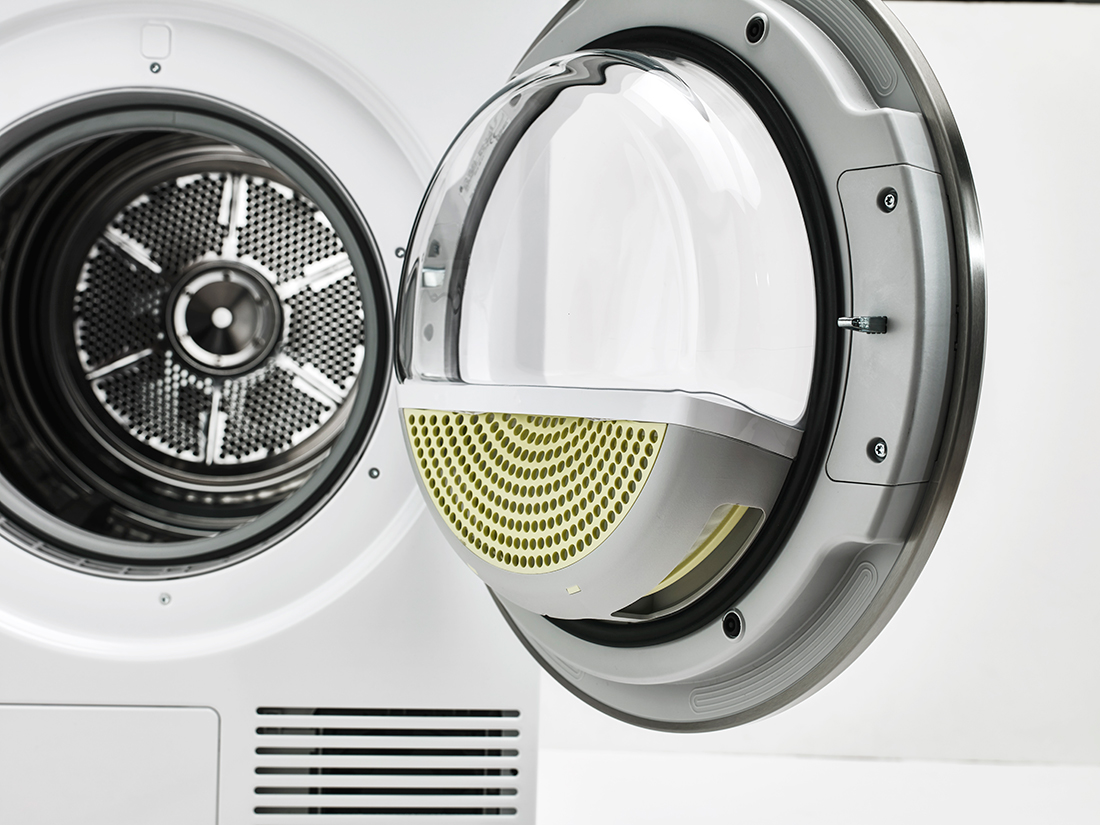 FILE
Designer: ASKO Design Centre (Sweden) and Gorenje Design Studio
Producer: Asko Appliances AB (Sweden)
Country: Slovenia
Year of production: 2019
Text provided by the authors of the project.