The redevelopment project of Piazza Bianchini in Iolo is the result of participatory planning with citizenship to create a place of socialization for the country. The fulcrum of the project is a floor fountain, which offers refreshing fun and scenographic effect, around which a series of diversified spaces with multiform flowerbeds, spaces dedicated to rest and walkways are organized with a centripetal movement. The square has three floors for its three different sectors; the sandstone that from the center of the fountain and with radial lines directs visitors, the hexagonal concrete tiles that identify and mark the islands of the park and the colored asphalt is the background and coagulates the shapes of the square. To the warm tones of the floors are added the flowerbeds in corten steel, which contain the vegetation of the square to offer shading and color.
What makes this project one-of-a-kind?
The main design feature lies in careful research into the qualification of spaces through architectural design and the choice of materials. The most gratifying aspect was the response of the citizens who appreciated the project result and made the new square the reference for the social life of the community.
Text provided by the architects.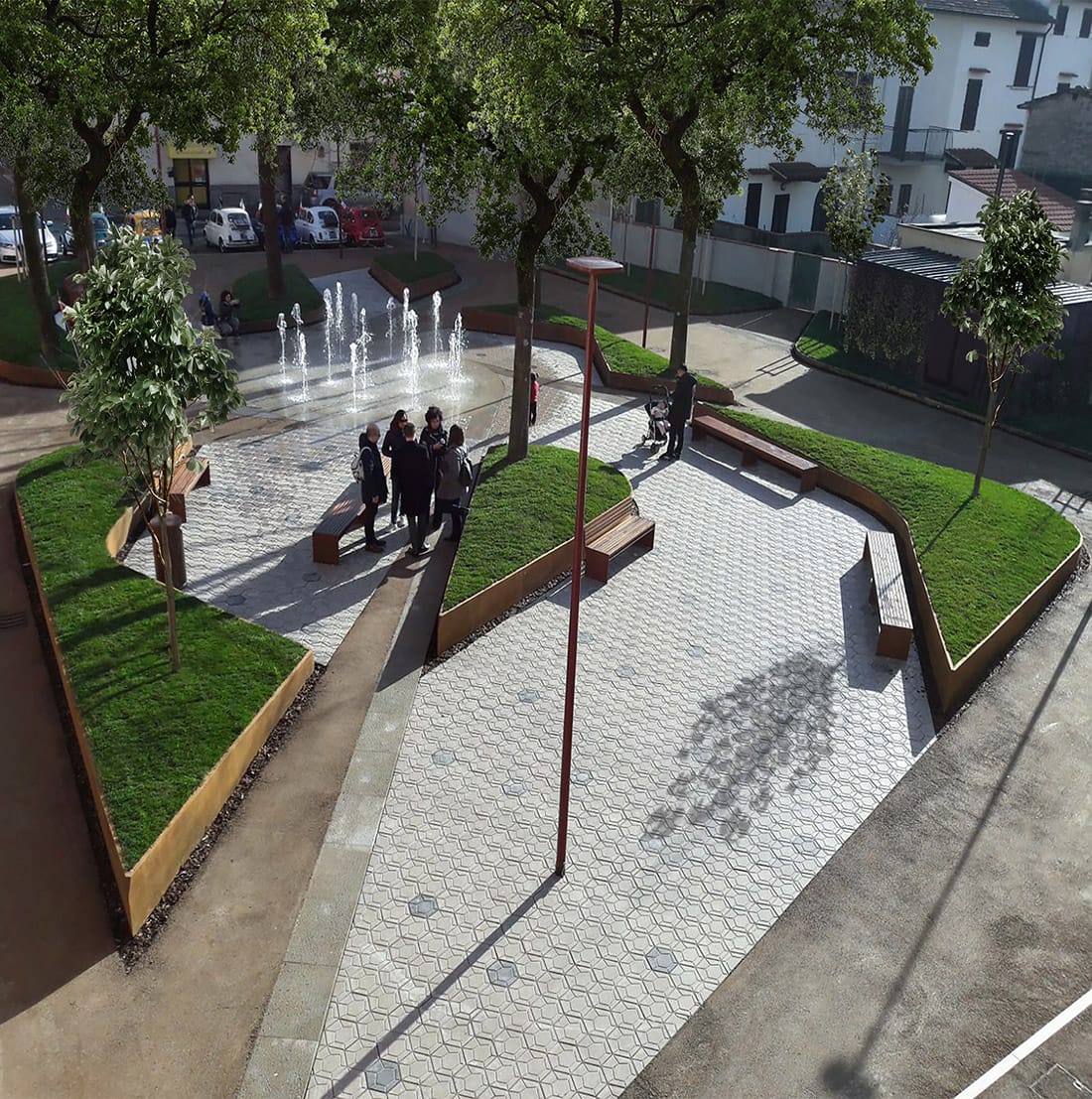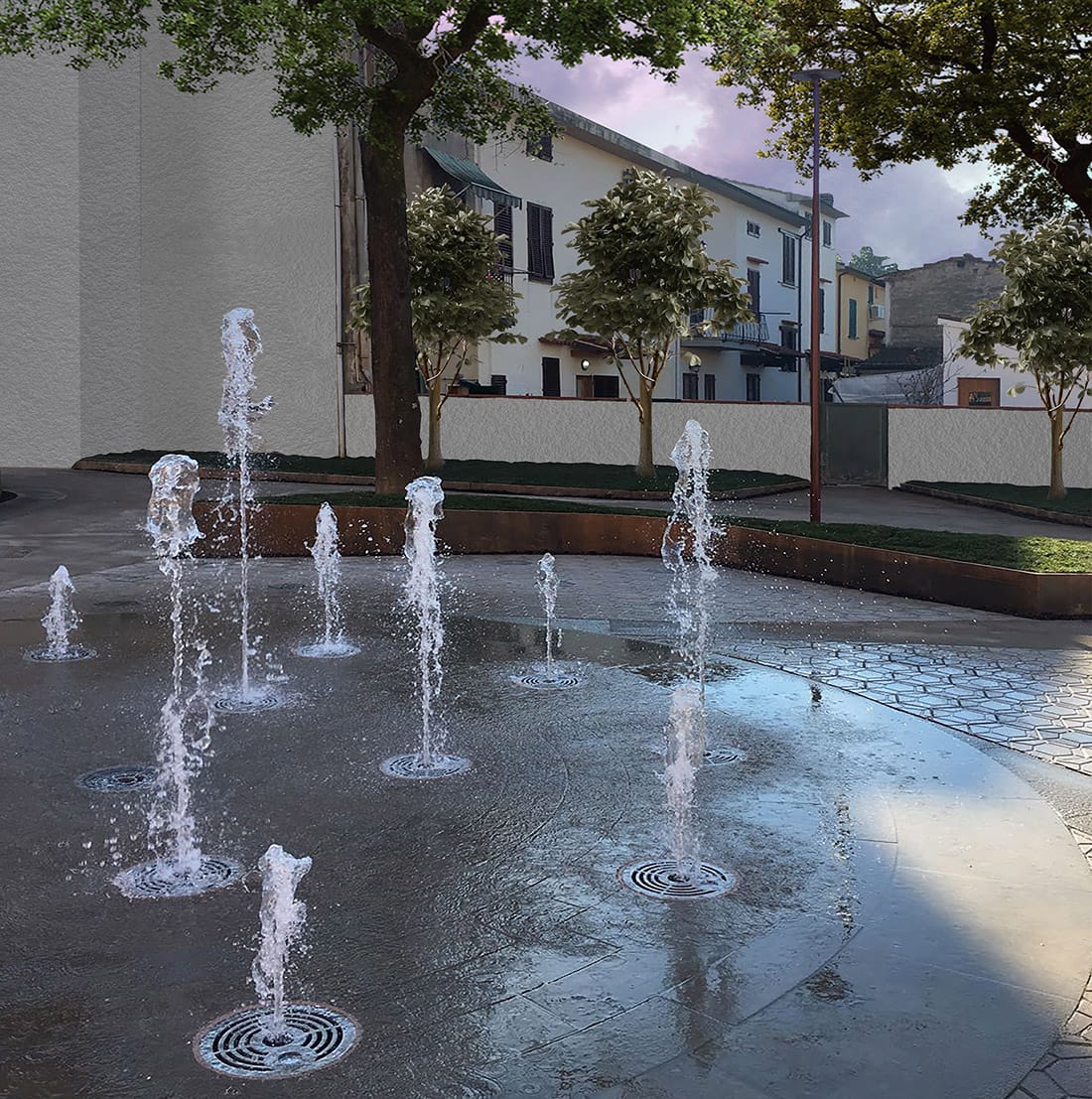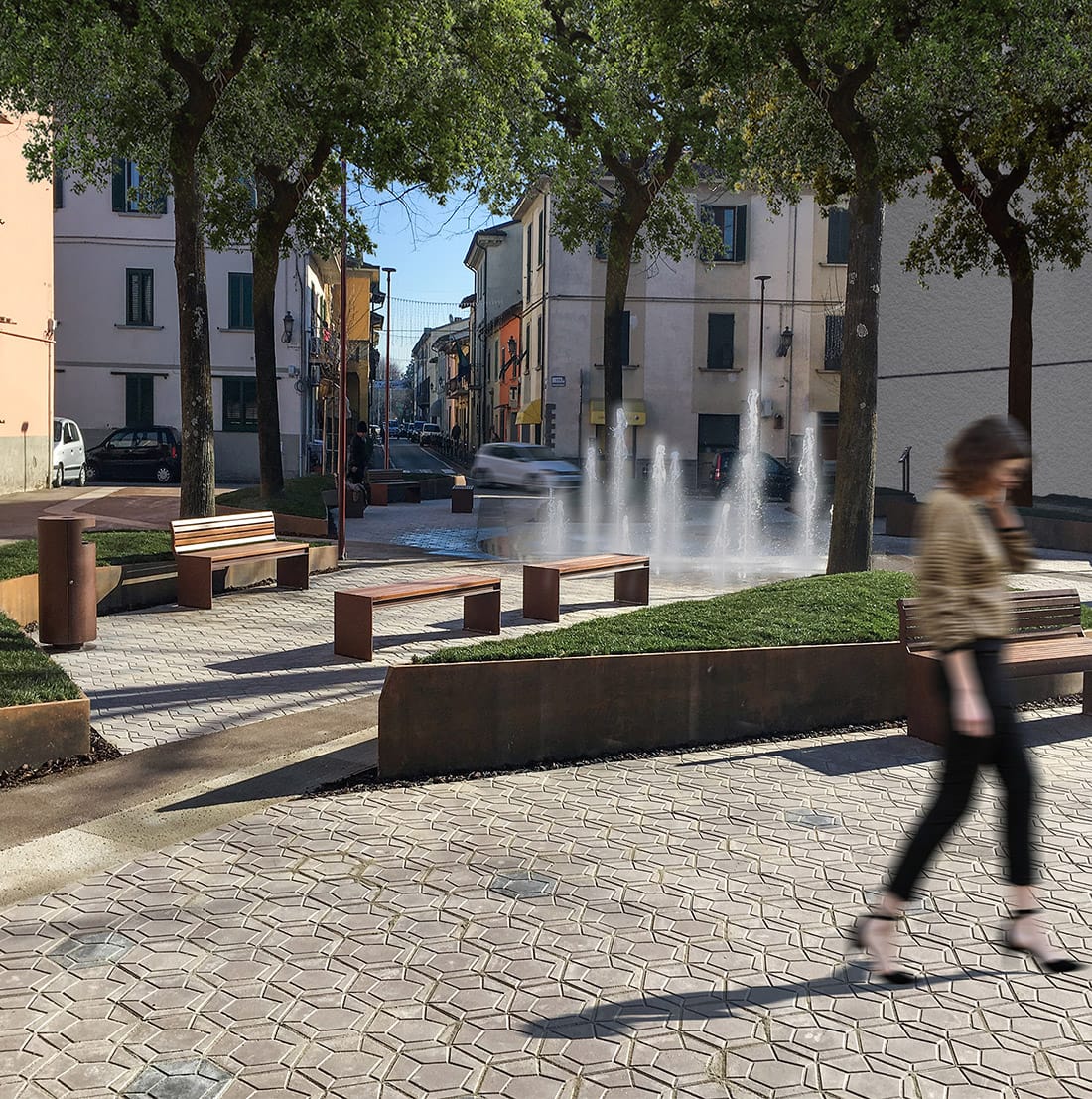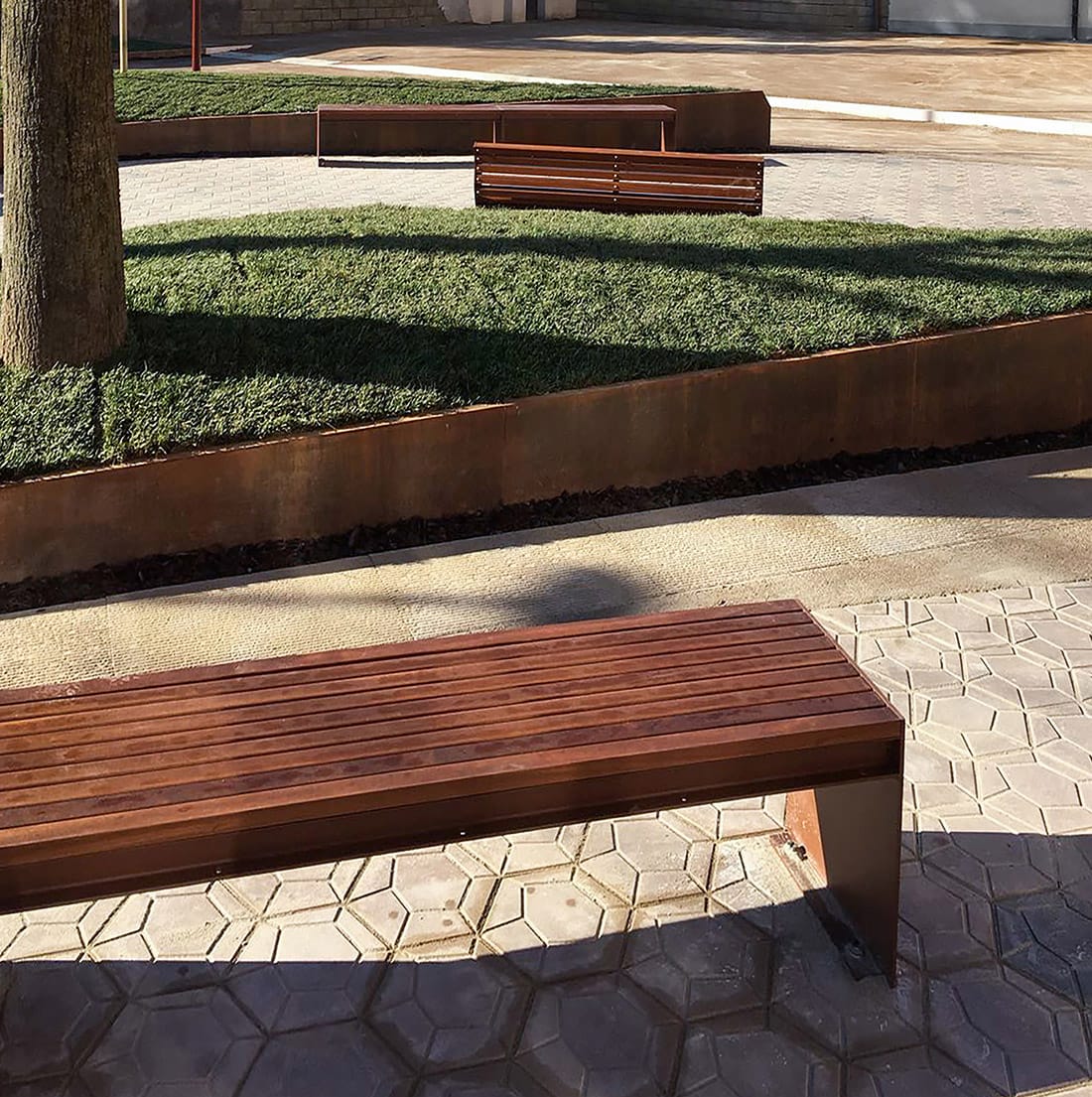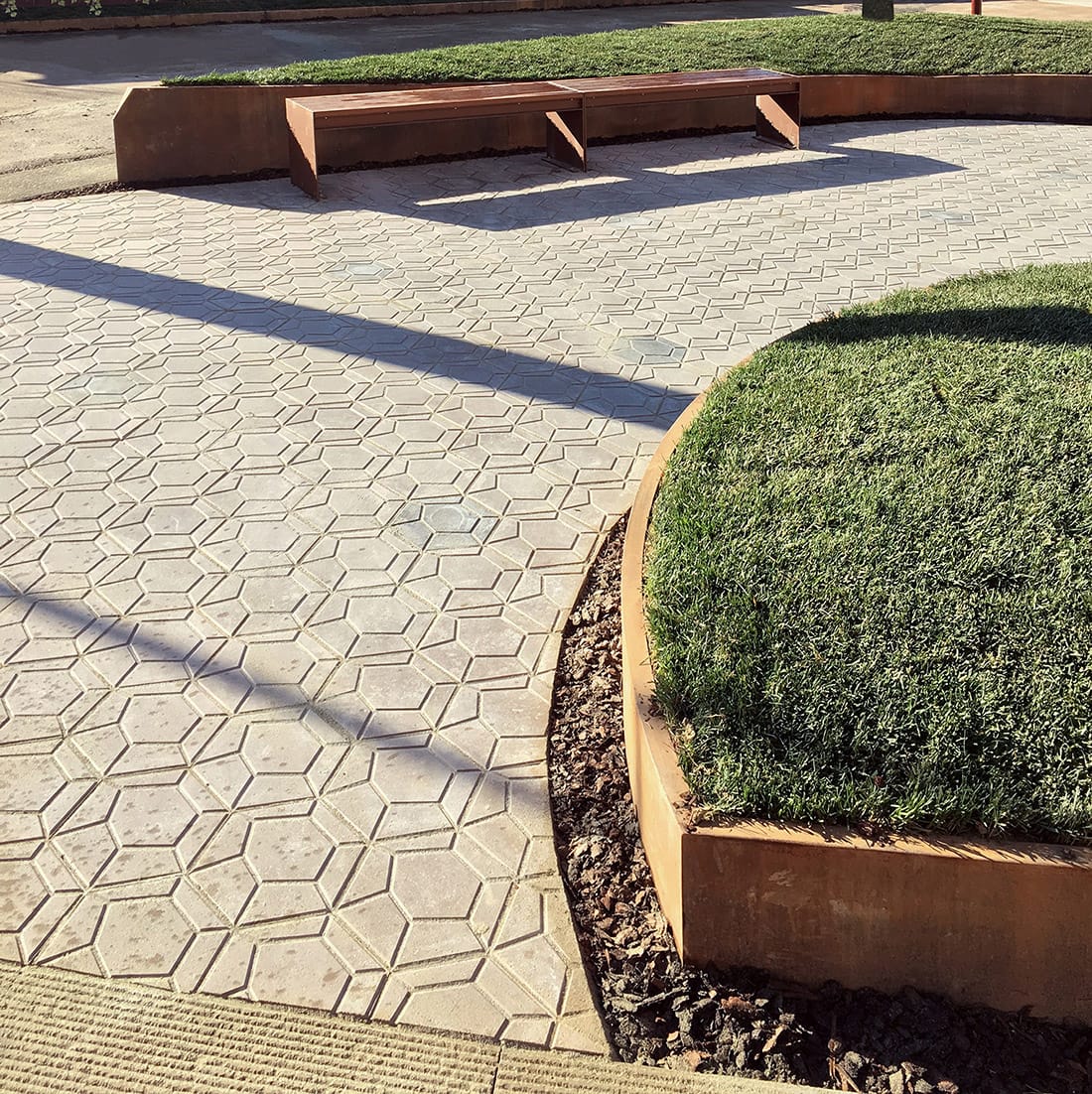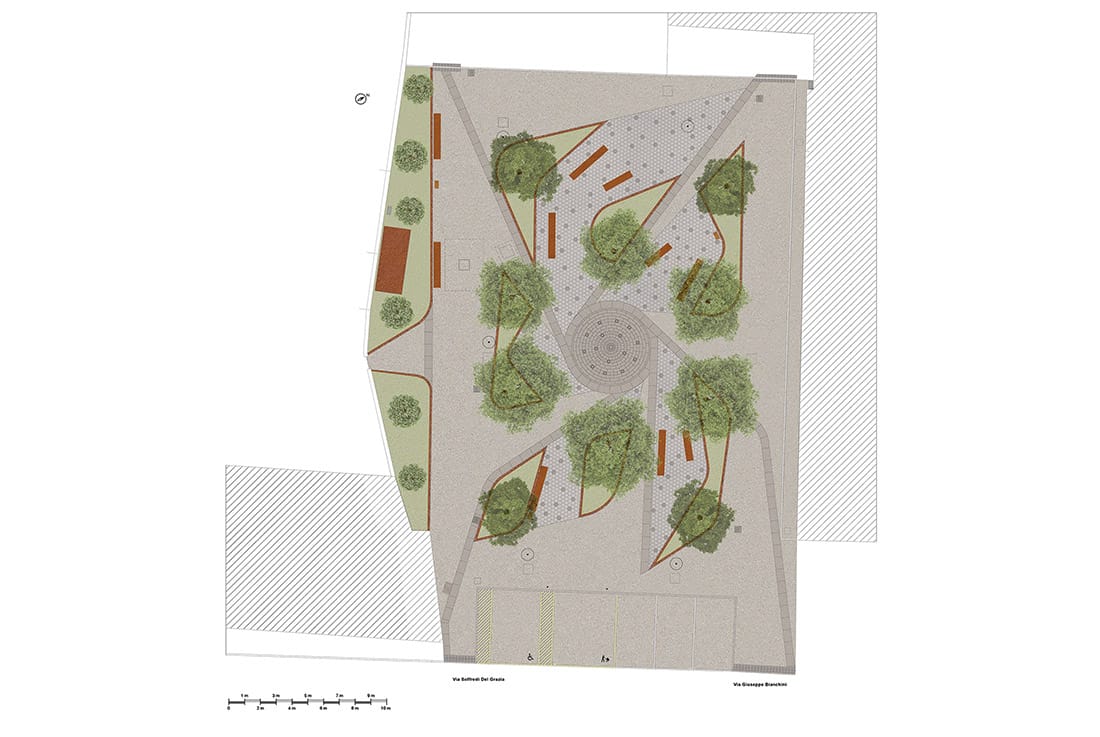 Credits
Architecture
Massimo Fabbri, Michela Brachi, Alessandro Pazzagli & Alessia Bettazzi
Collaborators: Silvia Pinzauti, Viola Valeri
Urban furniture: City Design; Cima Collection
Client
Comune di Prato (Po) – Servizio Urbanistica
Year of completion
2018
Location
Iolo, Prato (Po), Italy
Area
Total area: 1.030 m2
Site area: 1.030 m2
Photos
Silvia Pinzauti, Viola Valeri
Project Partners
OK Atelier s.r.o., MALANG s.r.o.
Related posts
Powered by