We combined contrasting features as warm and cold, rough and smooth, dark and bright or bespoke and banal in a balanced composition that reflects our client's personality.
First, we stripped out the existing plaster and revealed the original brick walls and concrete structure in order to anchor the design within the actual context of the 1990's apartment block. As a result, the rest of the finishes are deliberately banal: simple white walls highlight the roughness of the revealed structure while the oak floor brings back the desired warmth into the composition.
Due to client's sensibility to direct light, all lights are recessed except for a few bespoke leather pendants which we designed together with a line of solid oak joinery in order to reflect the client's personality. Again, the same strategy is used on a smaller scale: expressive textures of wood and leather are highlighted by simple volumetric lines that make one focus on the quality of the material rather than its shape.
What makes this project one-of-a-kind?
We think it's the ability to combine apparently contrasting features as warm and cold, textured and smooth, dark and bright or bespoke and banal in a calm, balanced composition that is tailored to the personality of the client.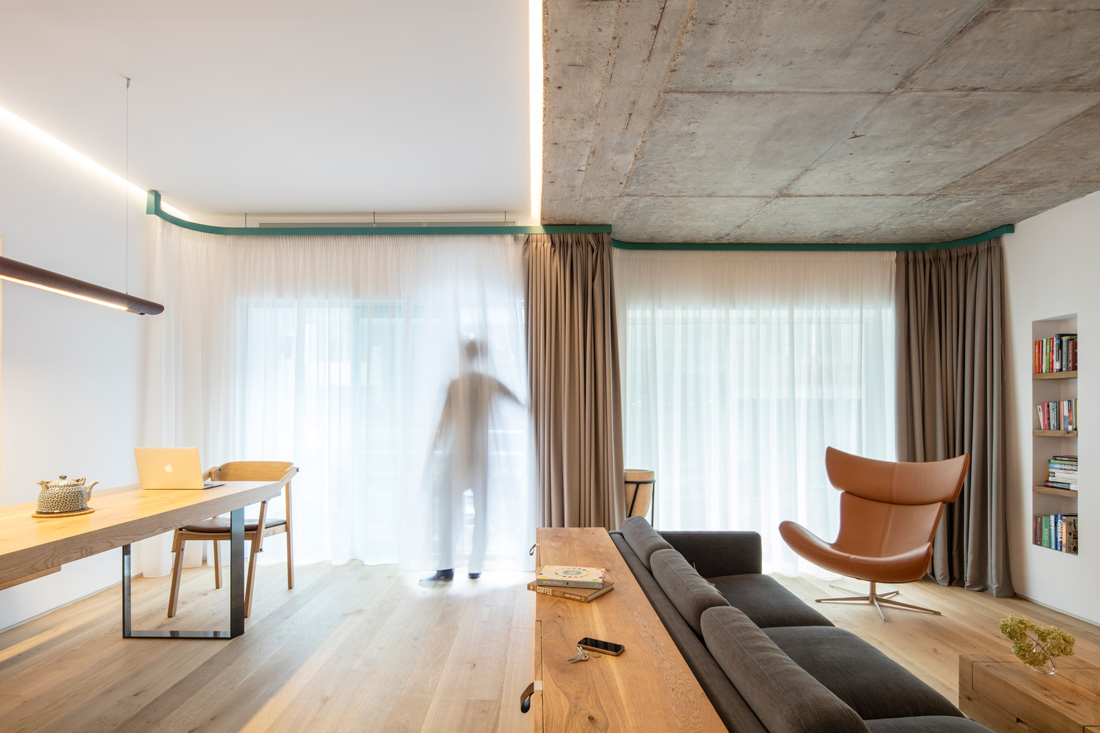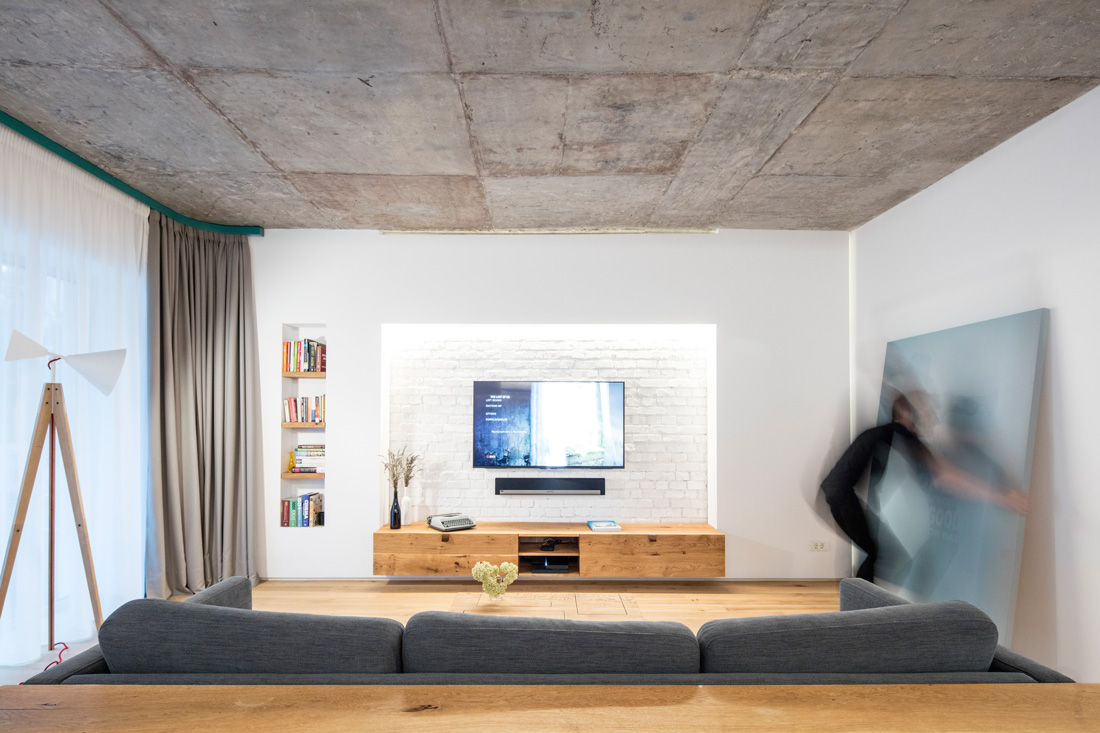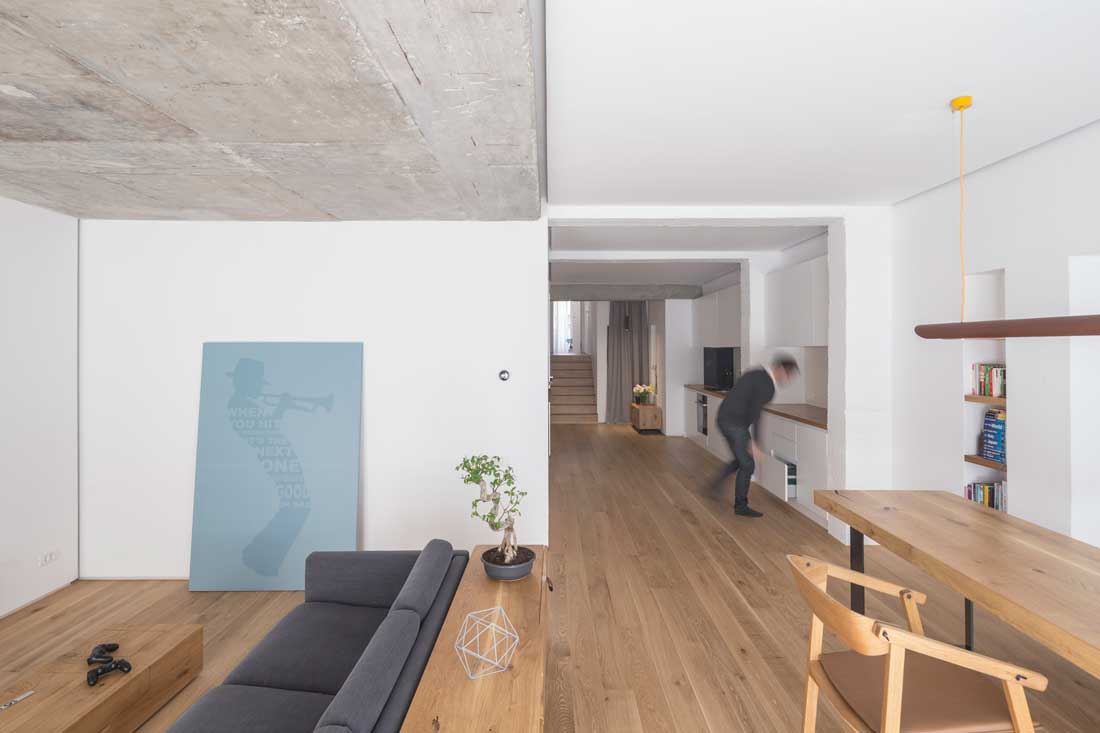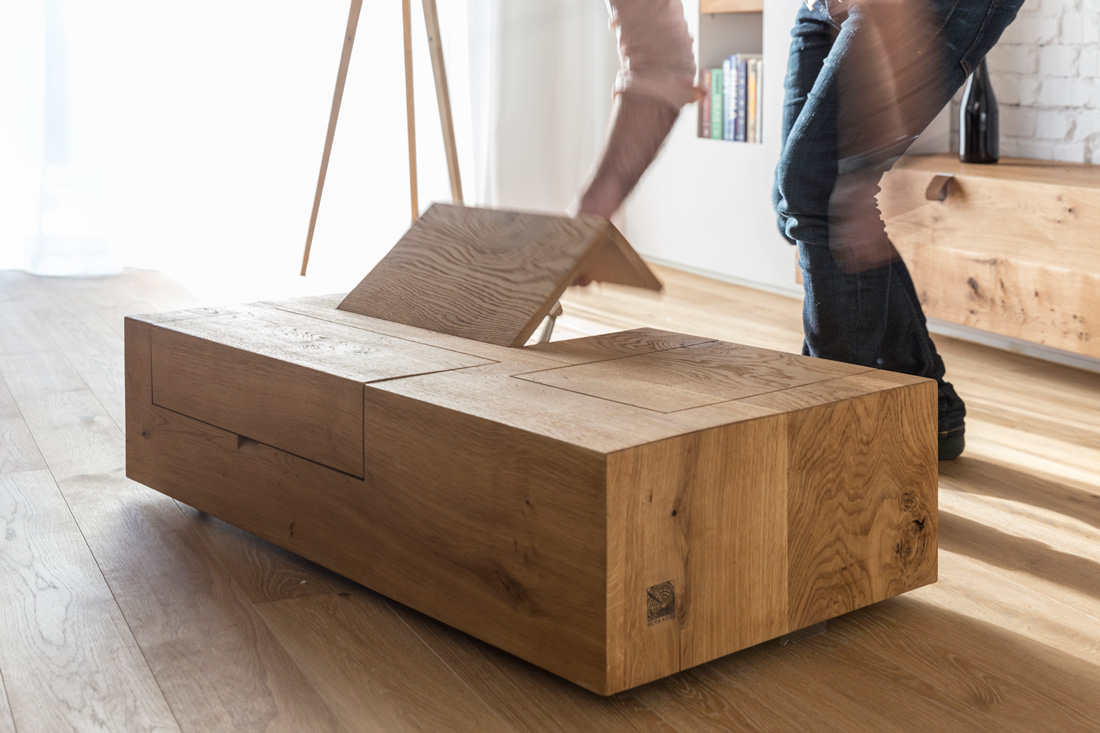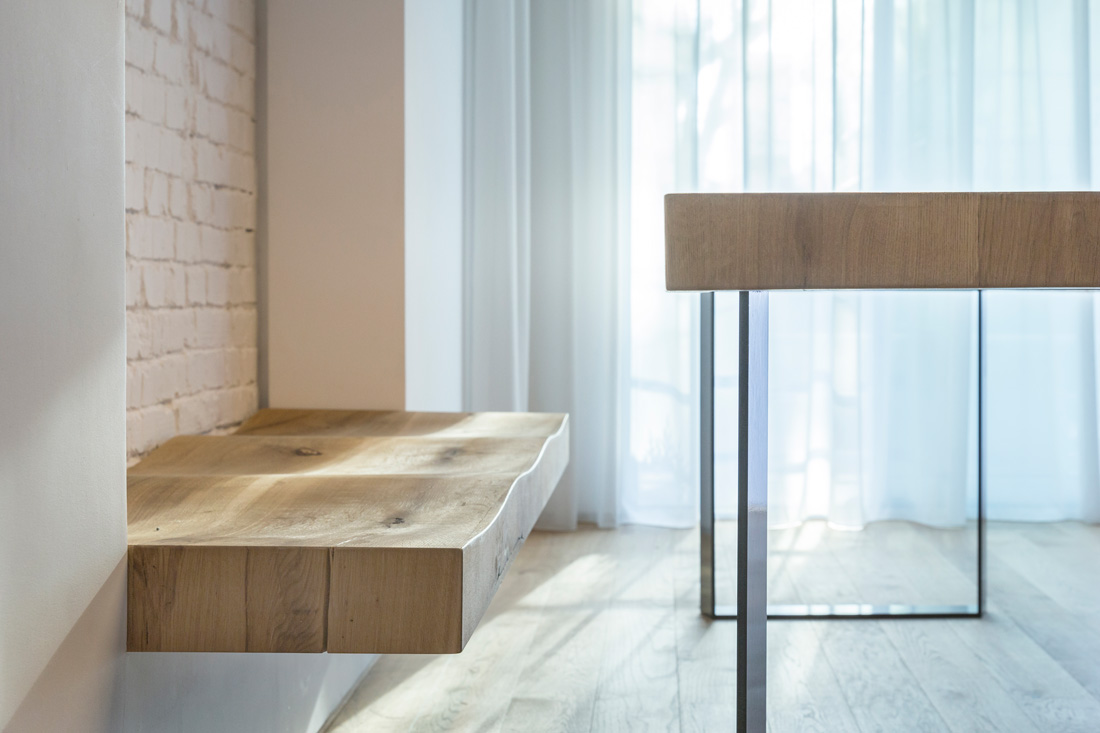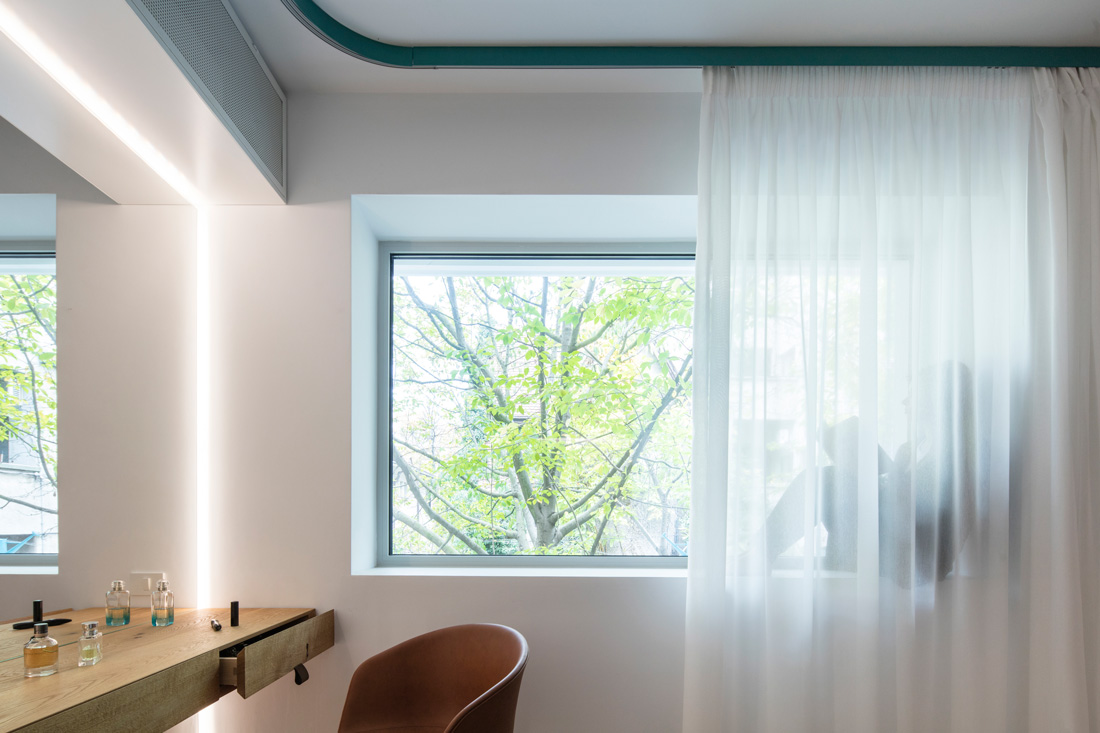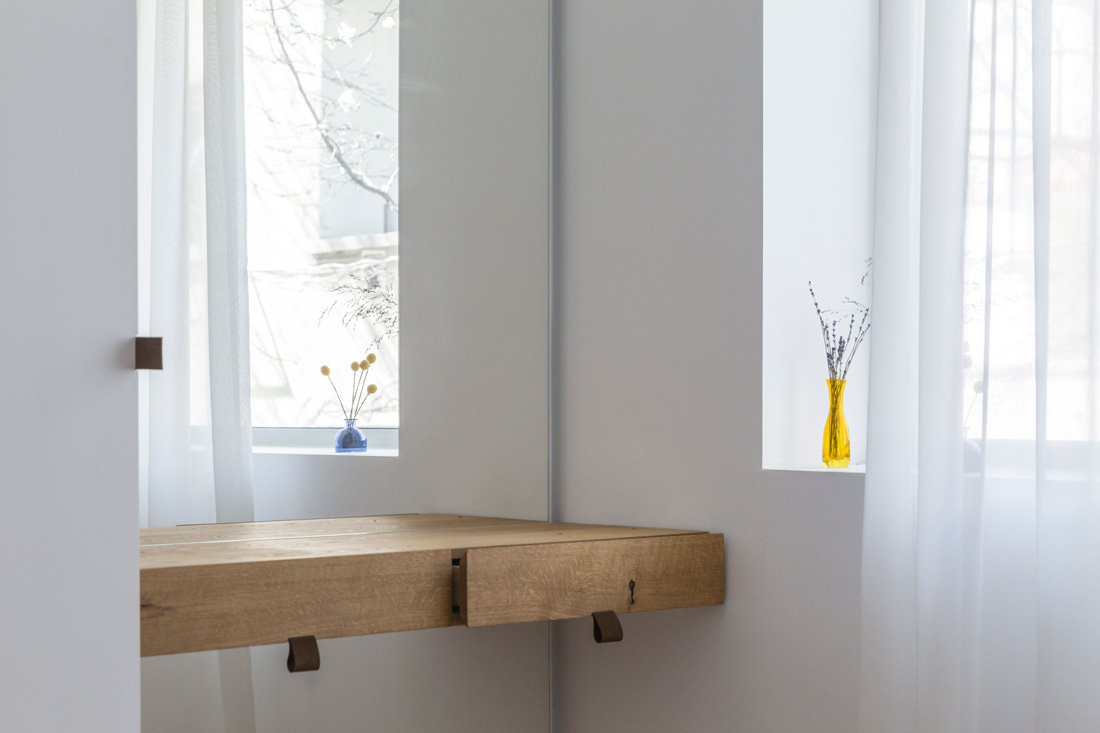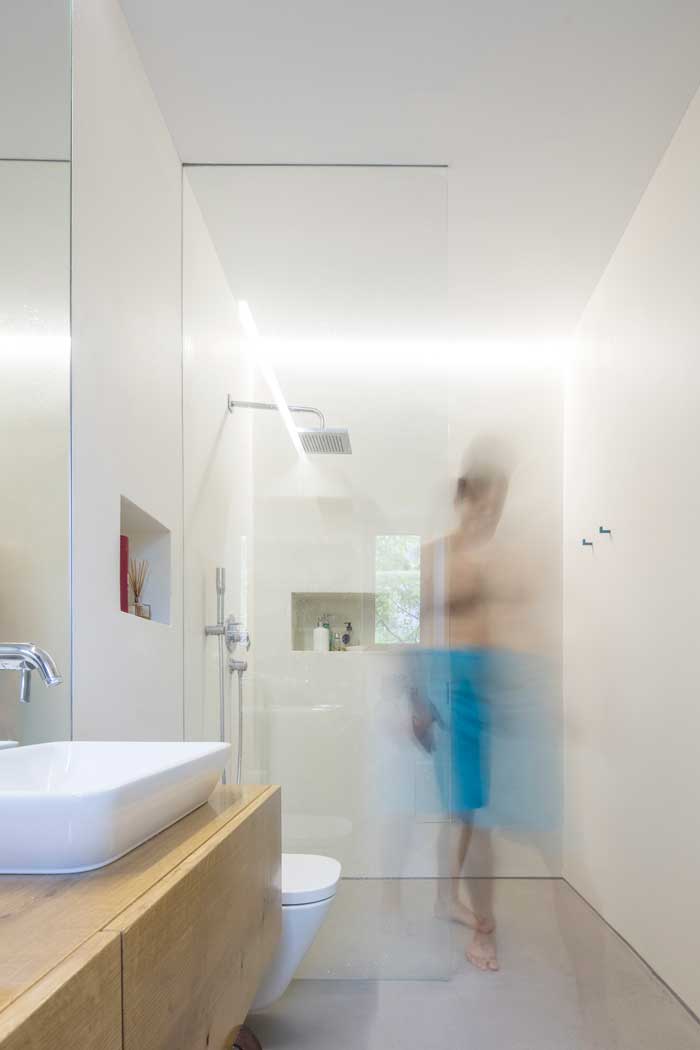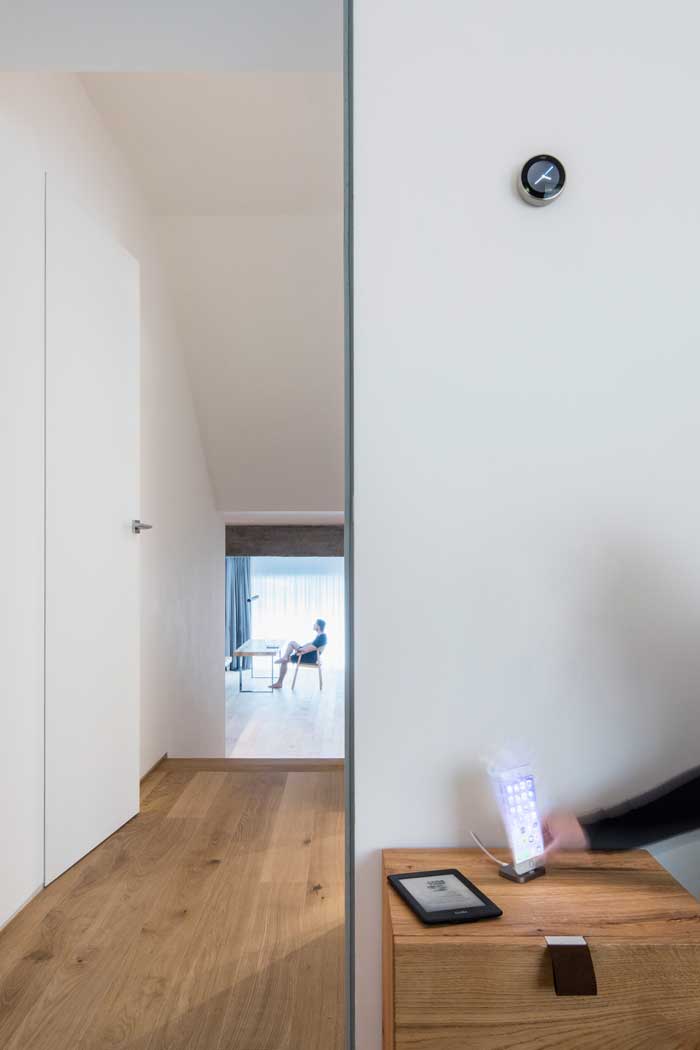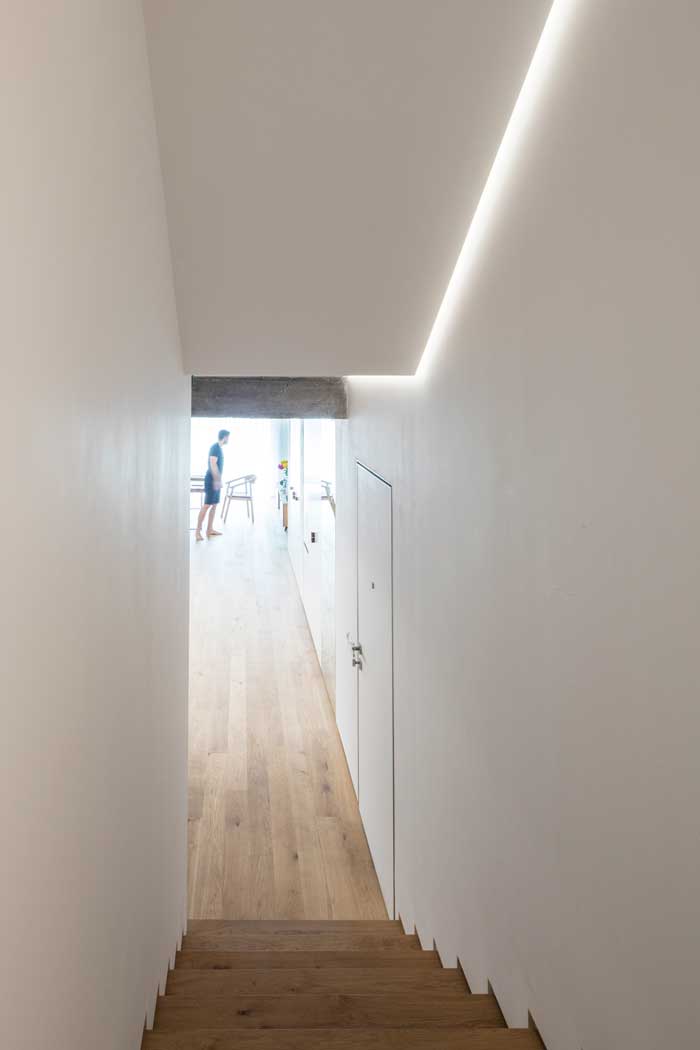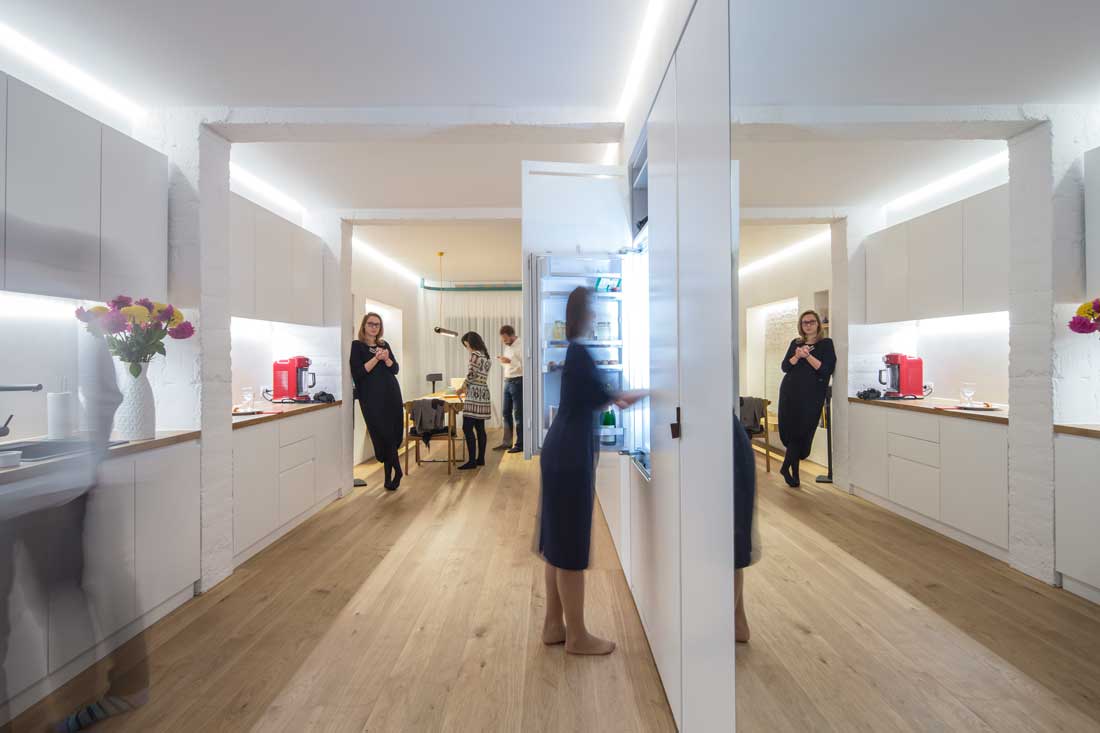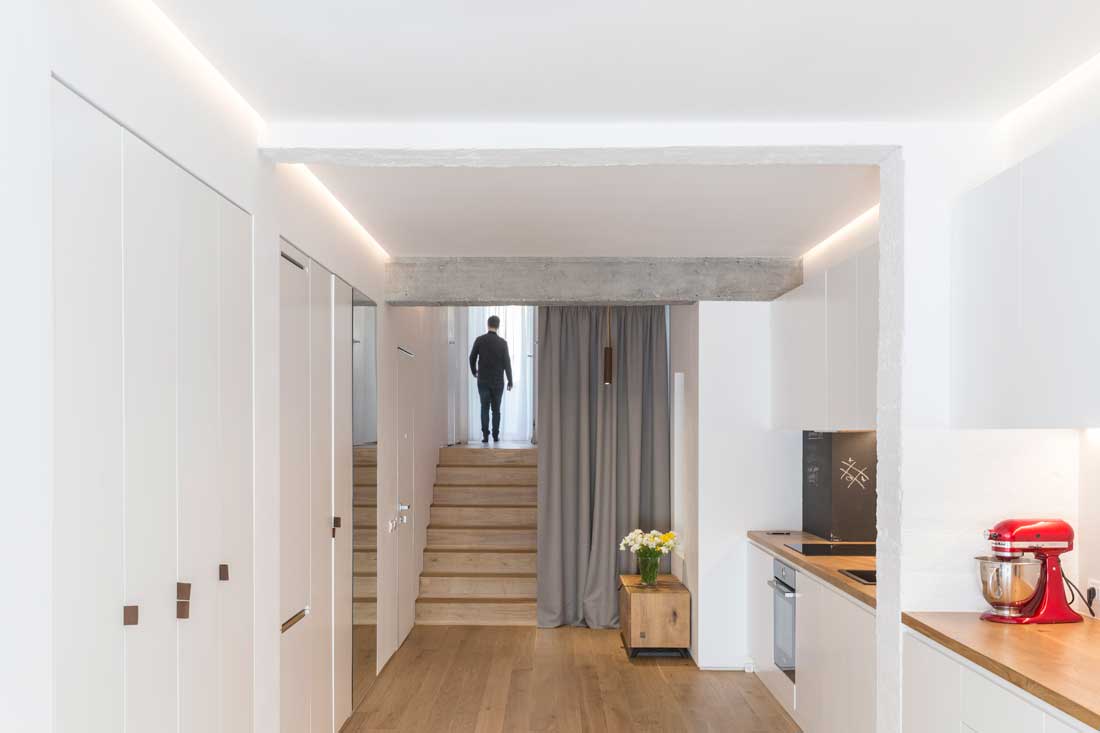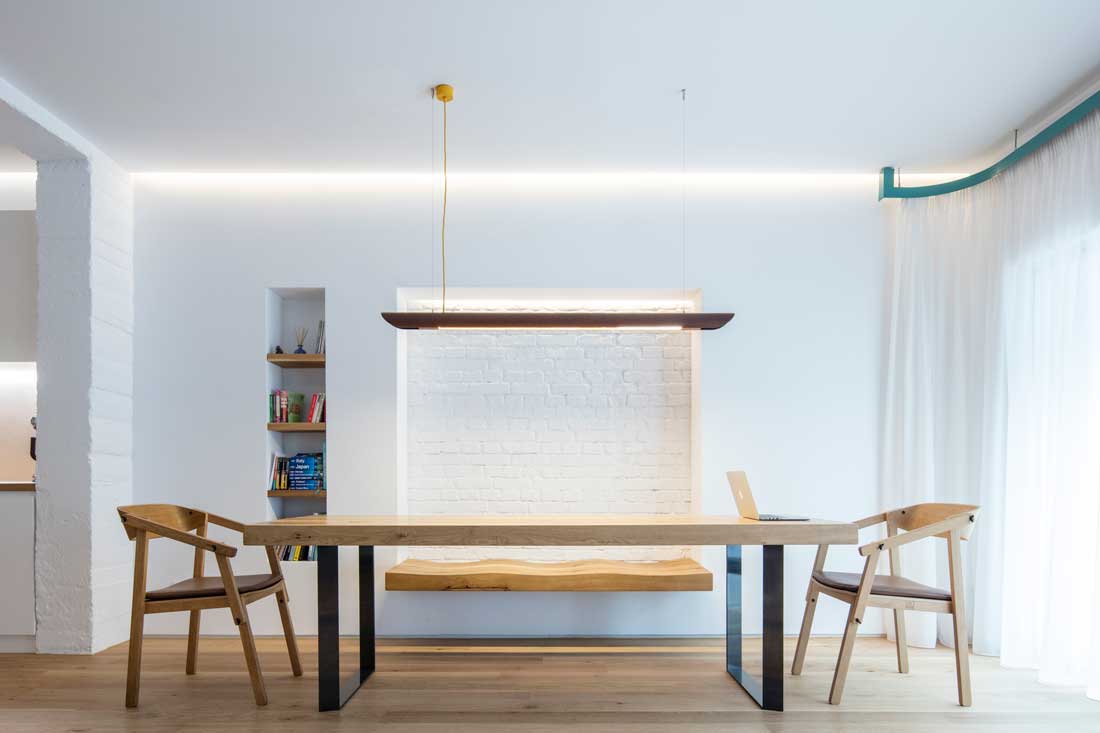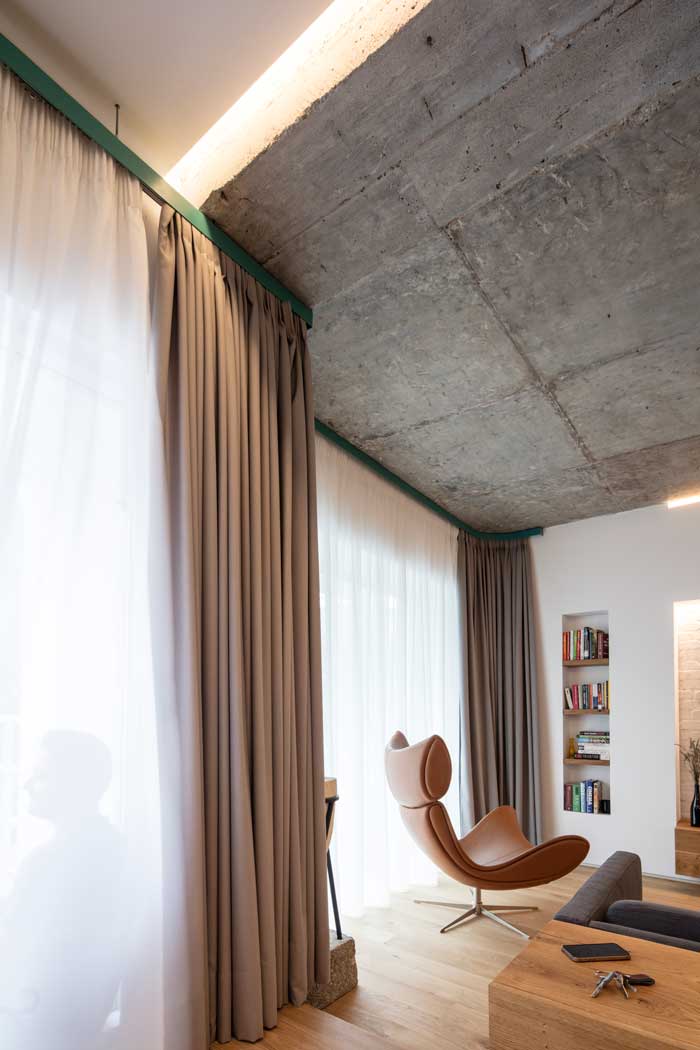 About authors

Bogdan Rusu, Anamaria Pircu, Andrei Patriche
VATRAA is nostalgic about a past when architecture was a pure reflection of the context on one hand and the personality of the client on the other. We like to hear, look, investigate and understand before we jump to design conclusions. As a result, each project becomes special in its own and tailored to the conditions it has been designed for.
Our approach has been recognized through multiple international awards, including the 1st Prize at 2015 'Jonge Architecten Prijs' in the Netherlands, and 1st Prize at 'Plastic Monument' International Competition in 2019.
VATRAA was founded in 2018 by Anamaria Pircu and Bogdan Rusu in London, after working in internationally renown architectural practices in London, New York, Paris and Bucharest.
FILE
Authors: VATRAA
Joinery manufacturer: SilvaArtis
Client: private
Photos: Laurian Ghinitoiu
Year of completion: 2019
Location: Bucharest, Romania
Total area: 100 m2
Text provided by the authors of the project.