This aircraft is designed for four people. Because of being able to land and take off in short distances it can be used in mountainous areas.  Half wings under the main ones provide more balanced gliding. Also, the supporting parts between the main and the half wings supply more stability to wing structure. By using floats under the half wings , it is possible to land on sea. Moreover, perforated seating units provide ligthness and spacious interior. The high top canopy makes plane capacious. The challenges in design process were increasing performance and durability of the plane and having more spacious and useful interior design without breaking brand identity.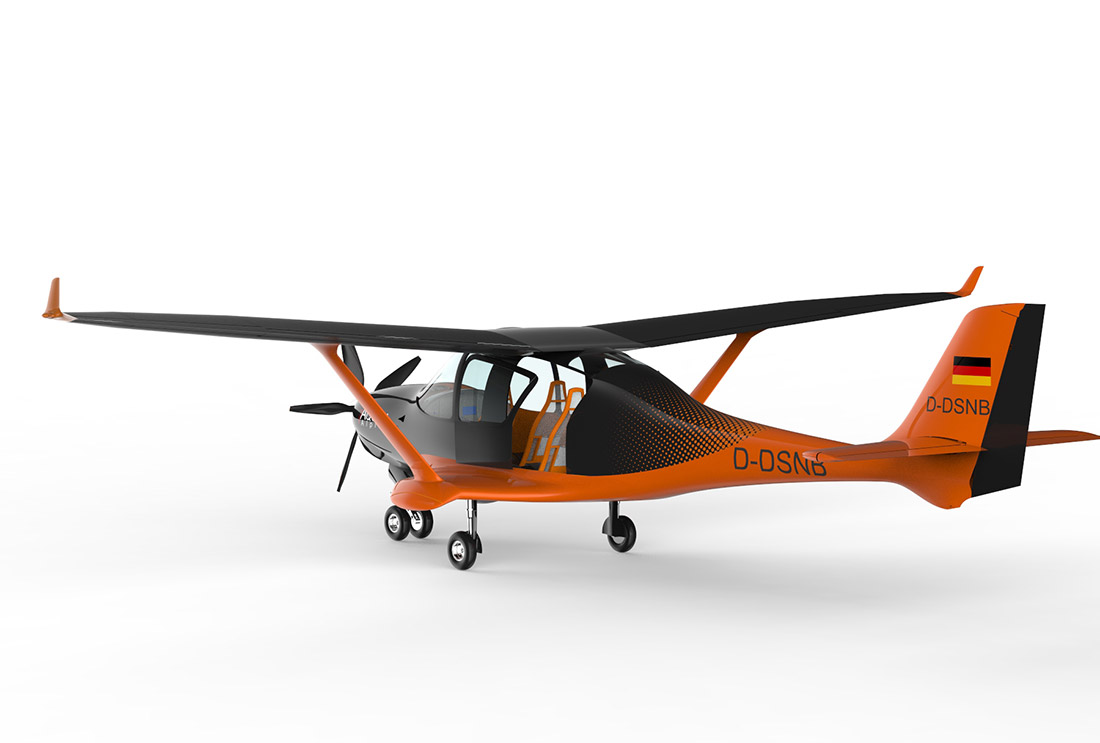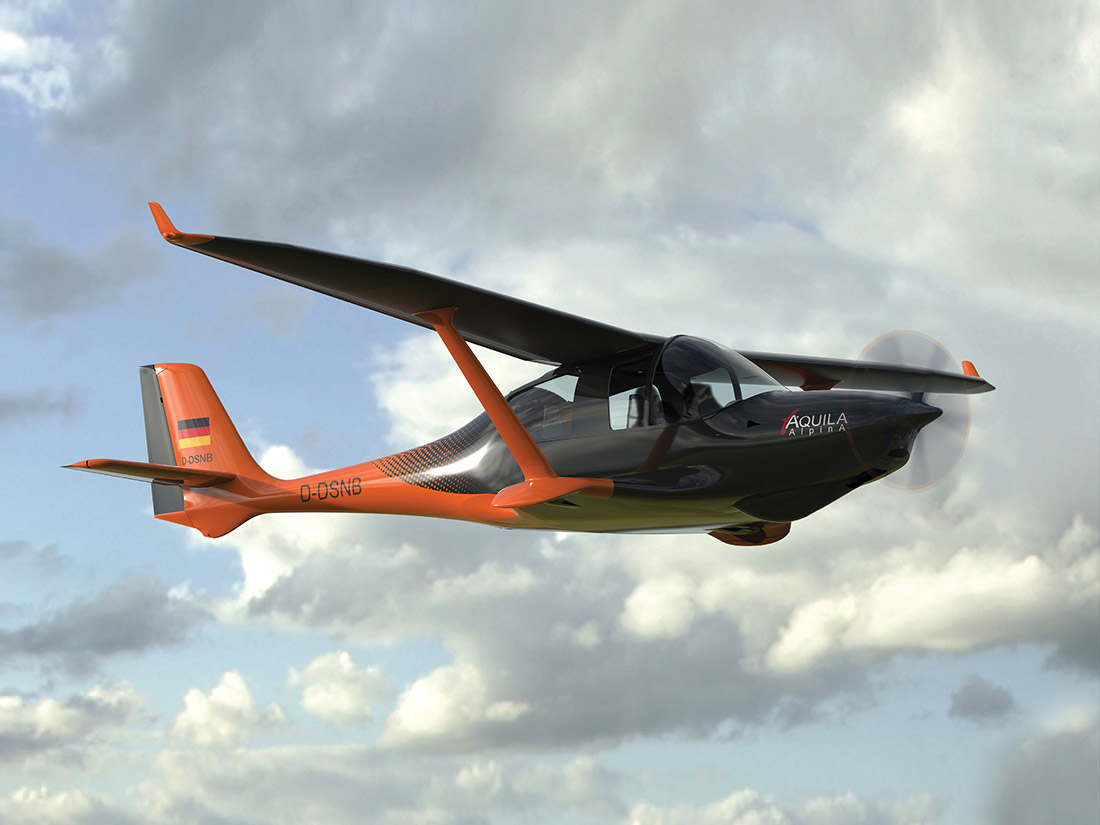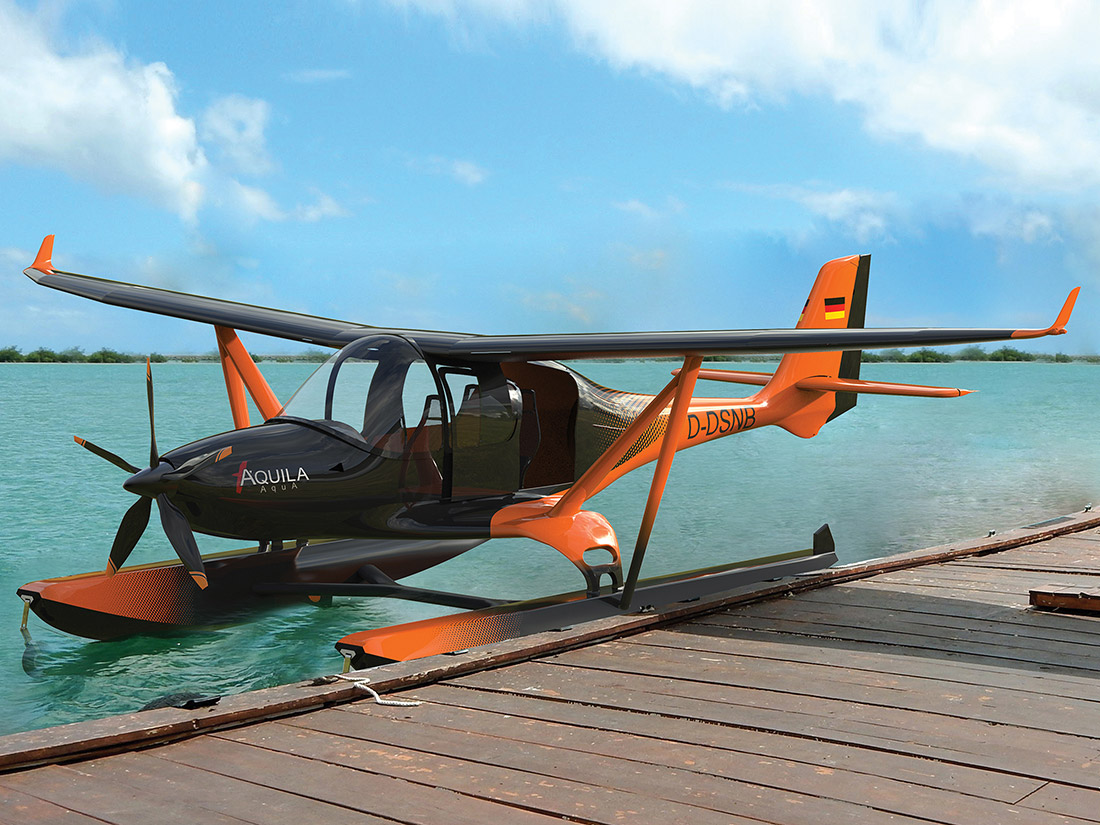 About the producer:
AQUILA Aviation is a growing medium-sized company located in Schönhagen. They provide perfection in every detail, handwork on a high level. Their core skills include lightweight / fiber composite material and aircraft maintenance. In cooperation with some partners and suppliers AQUILA command a strong, motivated and reliable network.
About the design studio:
Designnobis is an award winning design consultancy with a visionary approach on product design. Offering solutions to the world's contemporary problems by developing visionary and ecofriendly designs, it has been gathering attention globally since its foundation. As a sustainable design center, we introduce innovative solutions in product design, branding and space creation. We help our clients to differentiate in market by creating products and services with strategic value. Handling design services from research and concept development phase through prototyping and production, we aim to become a sustainable innovation center. We contribute to national and global industry by developing competitive products with high added value and we help to create sustainable development locally and globally.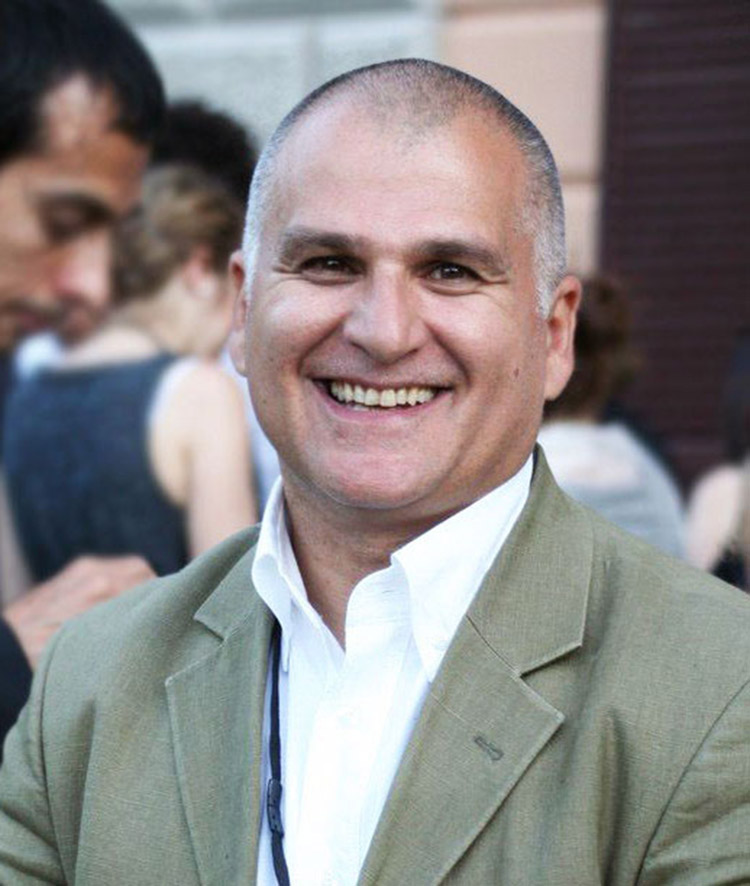 Hakan Gürsu
FILE
Design: Hakan Gürsu; Designnobis, METU
Producer: Celal Gökçen, Aquila Aviation (Germany)
Year of production: 2021
Text provided by the authors of the project.