A very special apartment has been "hidden" behind the brick walls of Ljubljana's Levstik Square for about a year. Ana Gruden may indeed be an architect, but in this case she acts as a writer, because she takes us through the corridors into various time periods, and thus we are made to discover one new furniture "hero" after another. In this way she introduces a surprising novel about the way of living which proves, time and again, that magic really exists.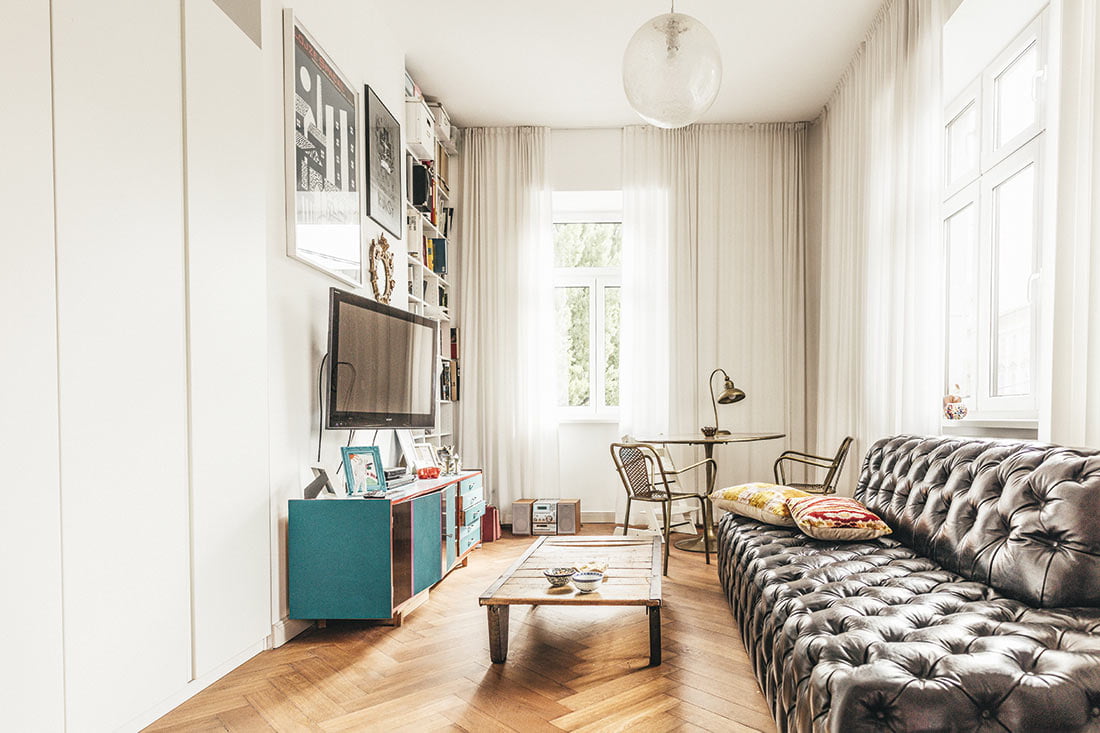 An apartment as a kaleidoscope, Architecture that creates life stories
A fusion of the renovated, found, old, new, soft, shiny … you name it. An apartment where light finds you and takes you through the places. In an old bourgeoisie building in Ljubljana city centre one can feel, immediately upon entering, a scenographic story of the interior that is sensitive to the past and responsive to the needs of the present.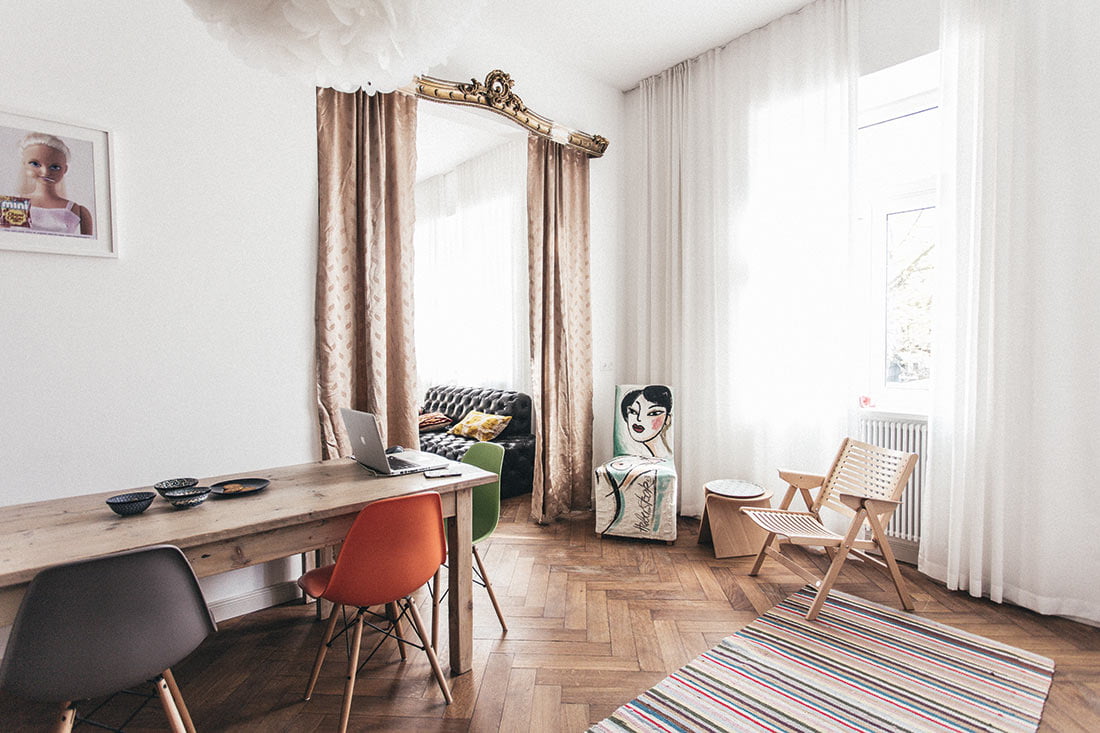 When it gets darker, light is brought in by illuminants belonging to various time periods, with direct or indirect illumination modes. Numerous mirrors – as, for example, the one above the kitchen counter, a mirror in a gold frame, or a bathroom mirror framed with a light from the 70s – provide additional depth as well as light reflection. The original materials have been preserved in the form of restored doors and built-in cabinets or wardrobes, stone-flagged floor in the hall and fishbone parquet, in the kitchen containing a dining room, in the living room and children's room. Bathroom floor consists of old cement tiles, belonging to the same time period, which were brought from the other part of Europe. The more rational part of the apartment is characterized by a partition wall between a living room and a children's room, where the niches adapt, in terms of dimensions, to the inexpensive custom-made furniture. In each room old furniture and textile pieces are intertwined with the new ones. While designing this interior the architect working with her team became a "writer", with walls as well as new and old furniture pieces becoming her words describing new life stories through their use.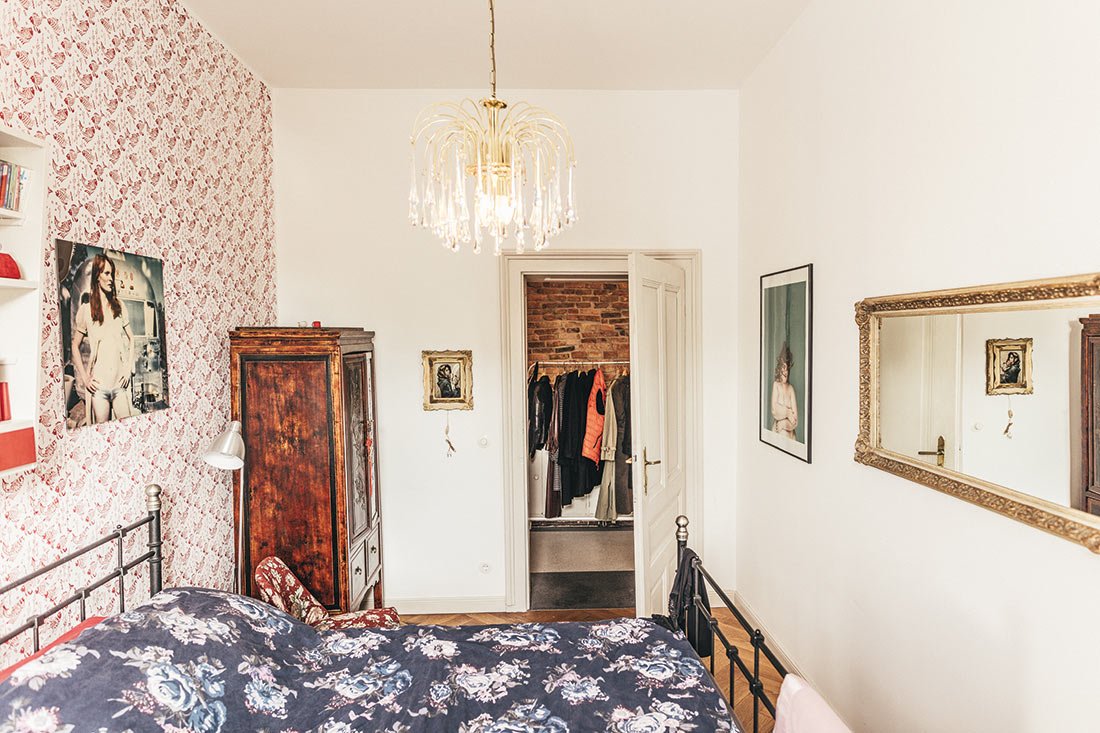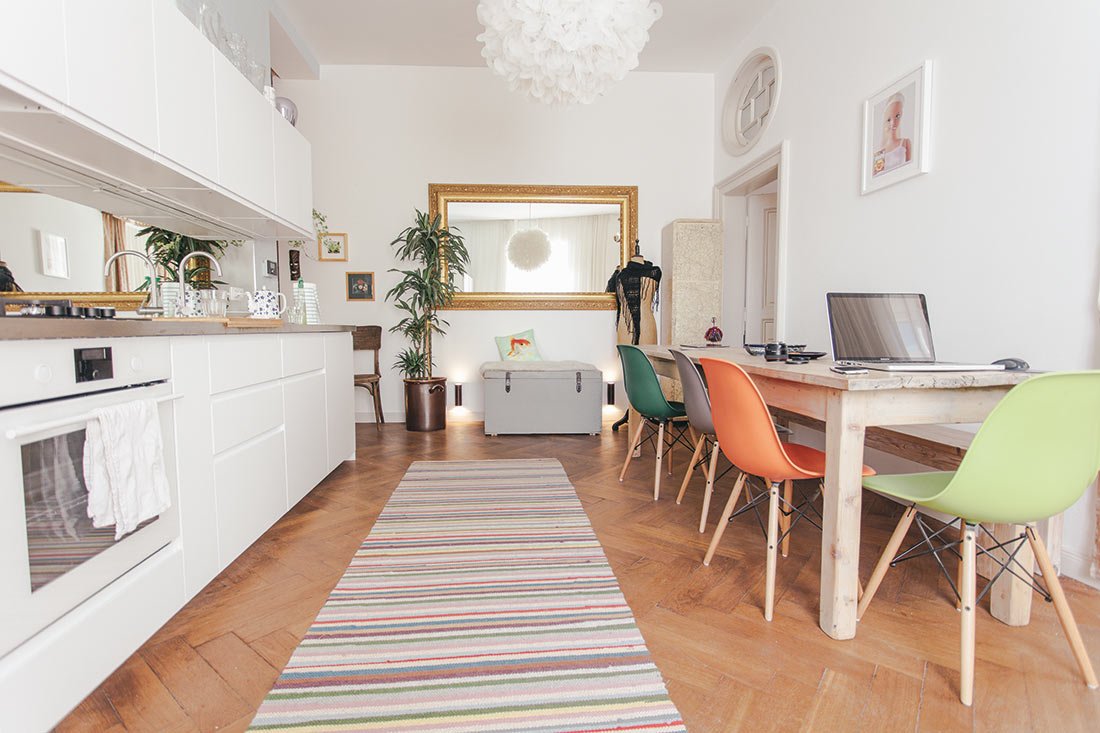 An interview with an architect Ana Grudan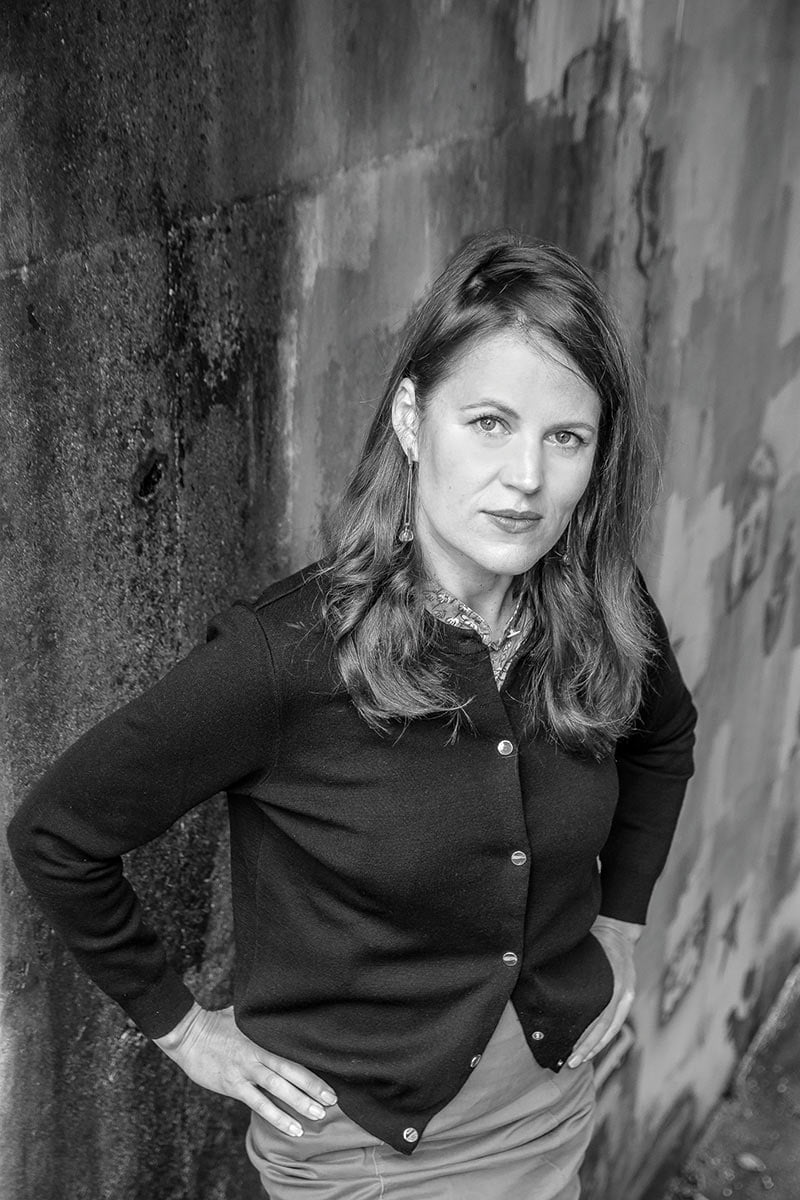 When looking at the apartment rooms one can notice many carefully considered details. Would you like to highlight any of them in particular?
The oval wooden window from the 19th century above the door of my daughter's room. It was brought from Berlin. Old cement tiles covering the bathroom floor whose pattern provides a contrast to the new wall tiles, reminding us of earlier periods.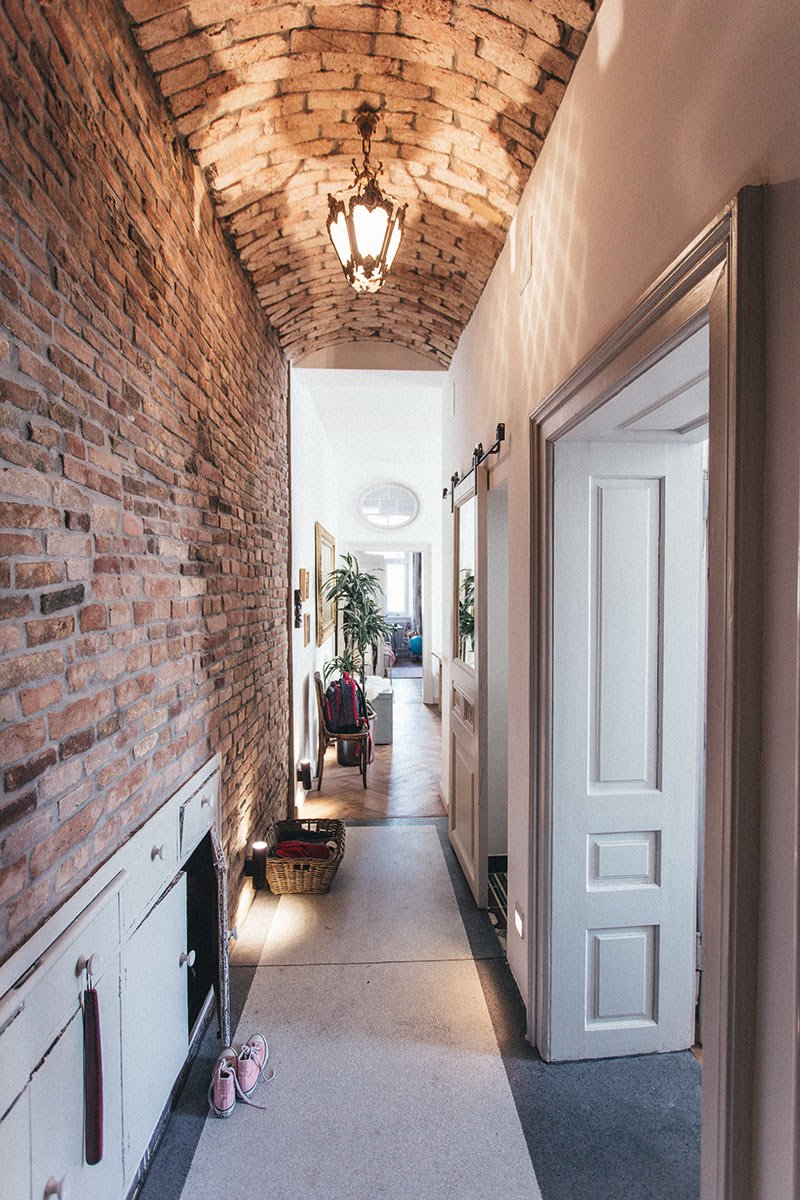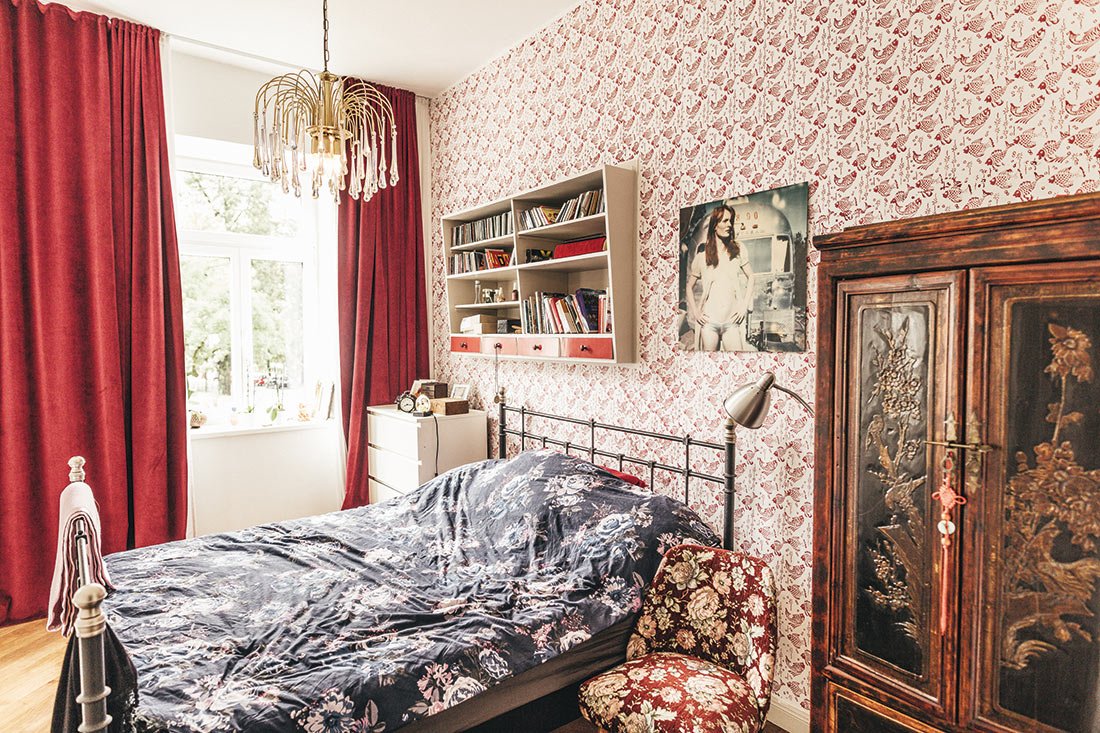 Last year you returned to Slovenia after working in Berlin for more than ten years. Could you tell us what the main differences between the two countries are regarding interior design concepts and the clients?
Everything is in a way similar and different. People are nowadays everywhere pretty individualistic. Time and again it is about a completely new, individual story.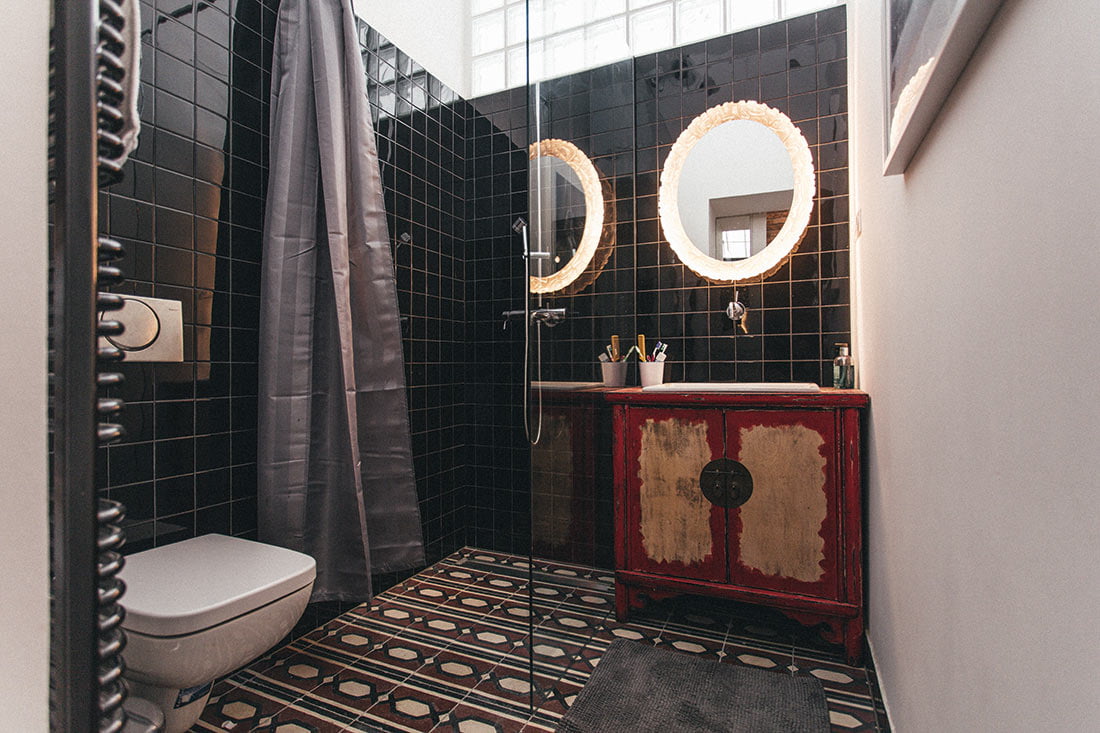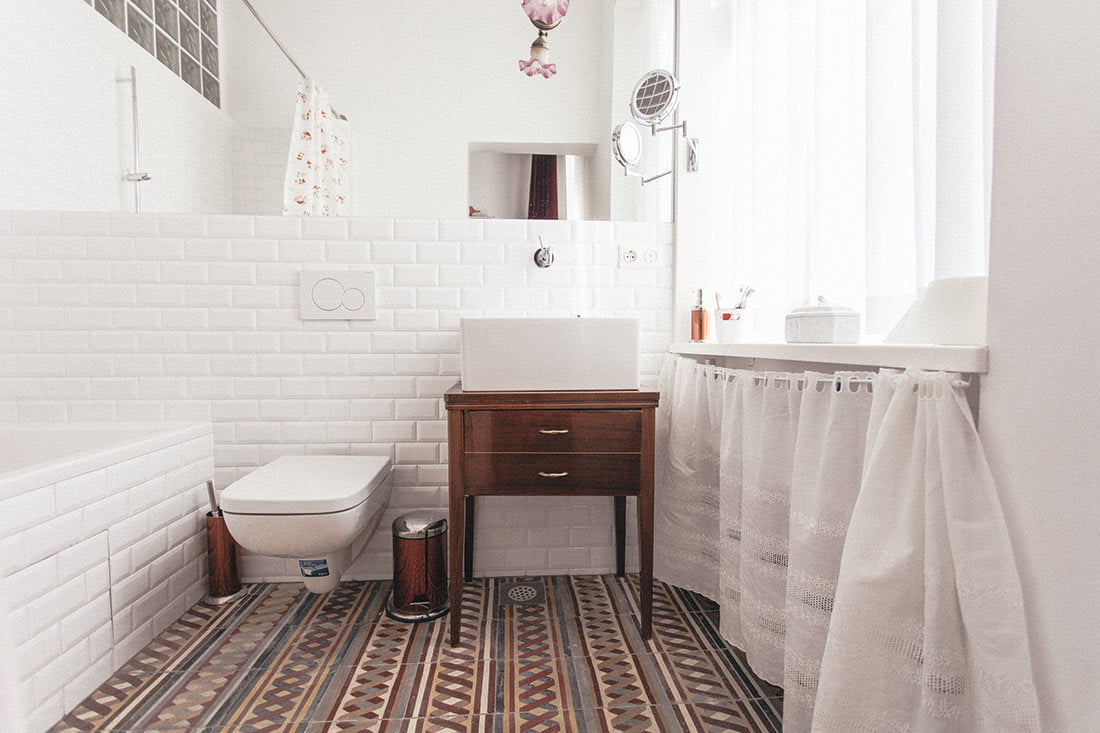 FILE
Editorial: Eva Vasileska, Alice in Wonderland
Text: Tina Semolič, Apartment as a kaleidoscope; Architecture that writes stories
Photographs: Primož Korošec
Levstik apartment, Ljubljana
Author of the project: Ana Gruden
Co-author of the project: Tina Semolič
Location: Levstik Square, Ljubljana
Year of planning: 2016
Year of completion: 2017
Investor: Ana Gruden
Floor area: 85 m2