Alessandra Castelbarco Albani
Born in Basel in 1983. She studied at the Sorbonne in Paris and at the Politecnico di Milano. Between
2012 and 2016 she worked as teaching and research assistant at the Academy of Architecture in
Mendrisio. Her interests goes from stage design to graphic and interior design. Since 2016 she runs Plus
Ultra studio in Milan, together with Marco Di Nallo. She also brings forward her personal design research
through the project TELL ME A STORY | the life of things.
Marco Di Nallo
Born in Pescara in 1983. He studied at the Politecnico di Milano and at the Technische Universität Wien.
In 2014 he gained a PhD in history of architecture at the Politecnico di Torino and at the Academy of
Architecture in Mendrisio, where he is teaching assistant since 2011 in the field of restoration and reuse
of modern architecture. In 2015 he had been guest lecturer at the Antalya International University
(Turkey). In 2016 he founded Plus Ultra studio together with Alessandra Castelbarco Albani.
OZN – The English House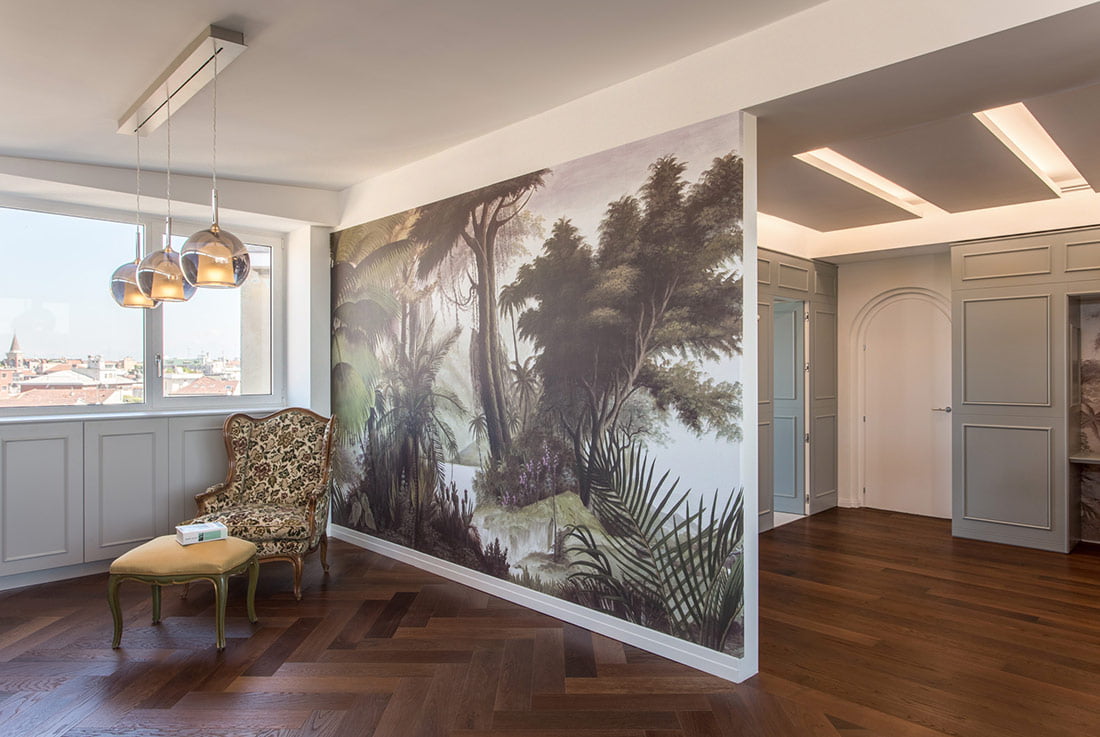 OZN – The English House; Plus Ultra studio; Giorgio Carizzoni │BIG SEE Awards 2018
Come SEE and listen at Interior & wood design 180°
FREE ENTRANCE ONLY WITH ONLINE REGISTRATION!
tickets-mesec oblikovanja