The design continues the building lines of the existing building of the tax consultancy ACC, but separates the new building optically from the other by the recessed access point on both sides. The elevation of the first and second floor, with the exception of the new main entrance and staircase on the inner courtyard side, results covered parking spaces for employees. On a 45cm thick reinforced concrete ceiling above the ground floor, the office space was realized in KLH timber construction. The back walls and ceilings in the offices were left in sight in order to create a reference to the material used. Interior spaces are almost seamless, sanded screed dominates. The south-facing glass facade with the narrow balconies in front offer employees additional space with a view of the greened opposite slope. The desire for an outer shell that is as durable and easy to care for as possible resulted in a facade with light gray Alucoil panels, which gives the building ensemble a homogeneous impression.
What makes this project one-of-a-kind?
The challenges to design high quality workplace in front of a very busy road as well create a homogeneous volume with precisely openings which doesn't compete with the existing building and otherwise highlights it. In the same way, across the design process it was taken into account the construction time using wooden prefabricated elements to optimize time and cost, as well as how to use to the land with the parking area in the ground floor in order to organize the offices above and avoid a classic parking bay next to the building.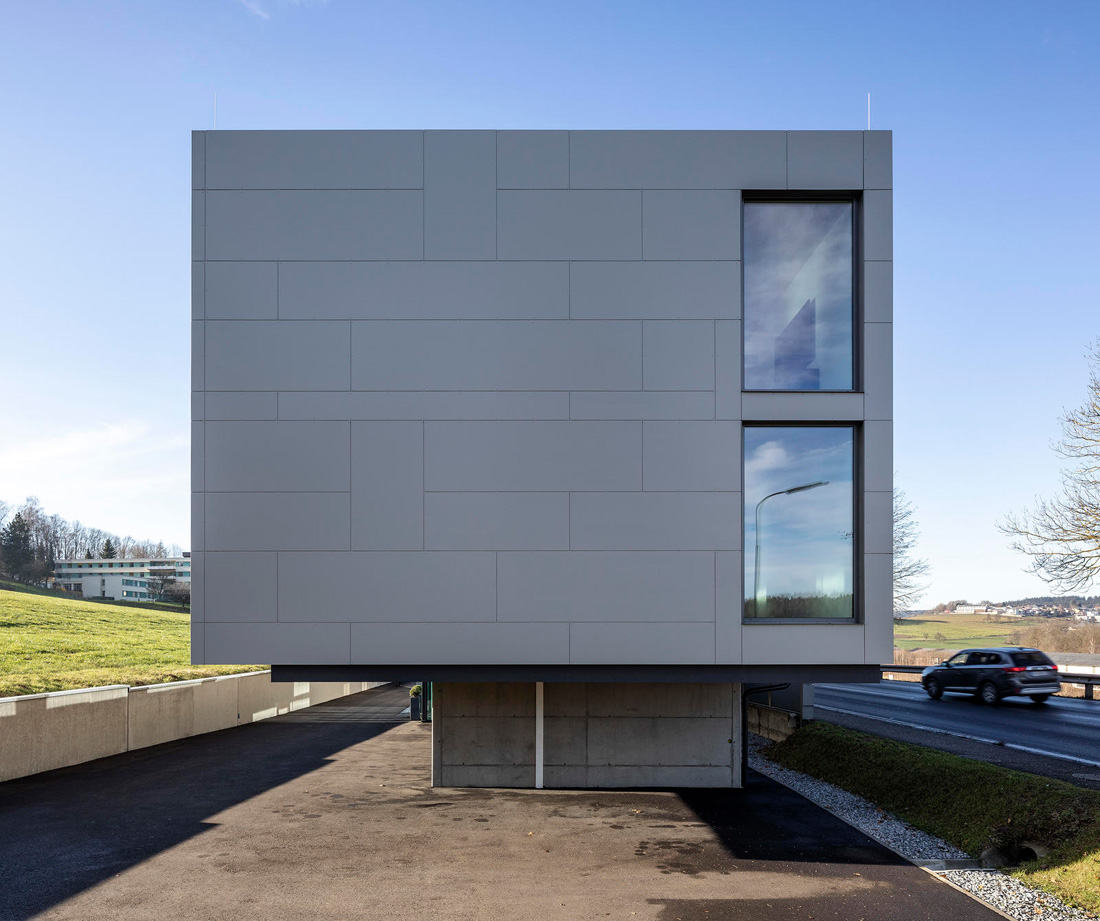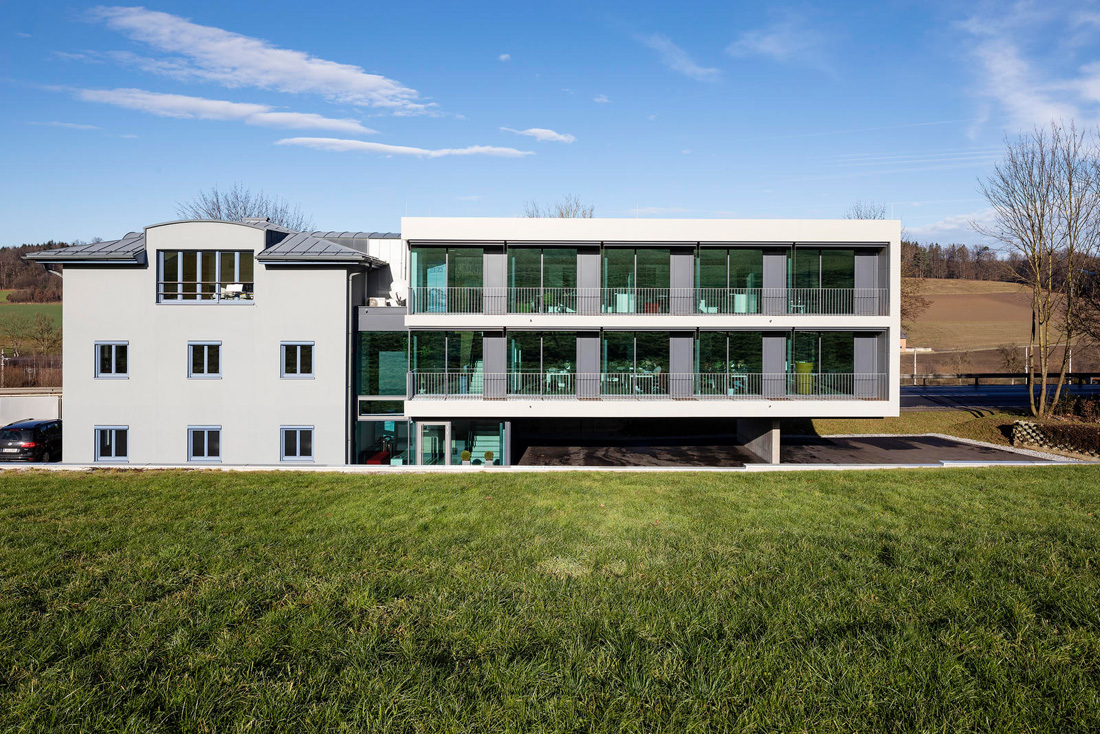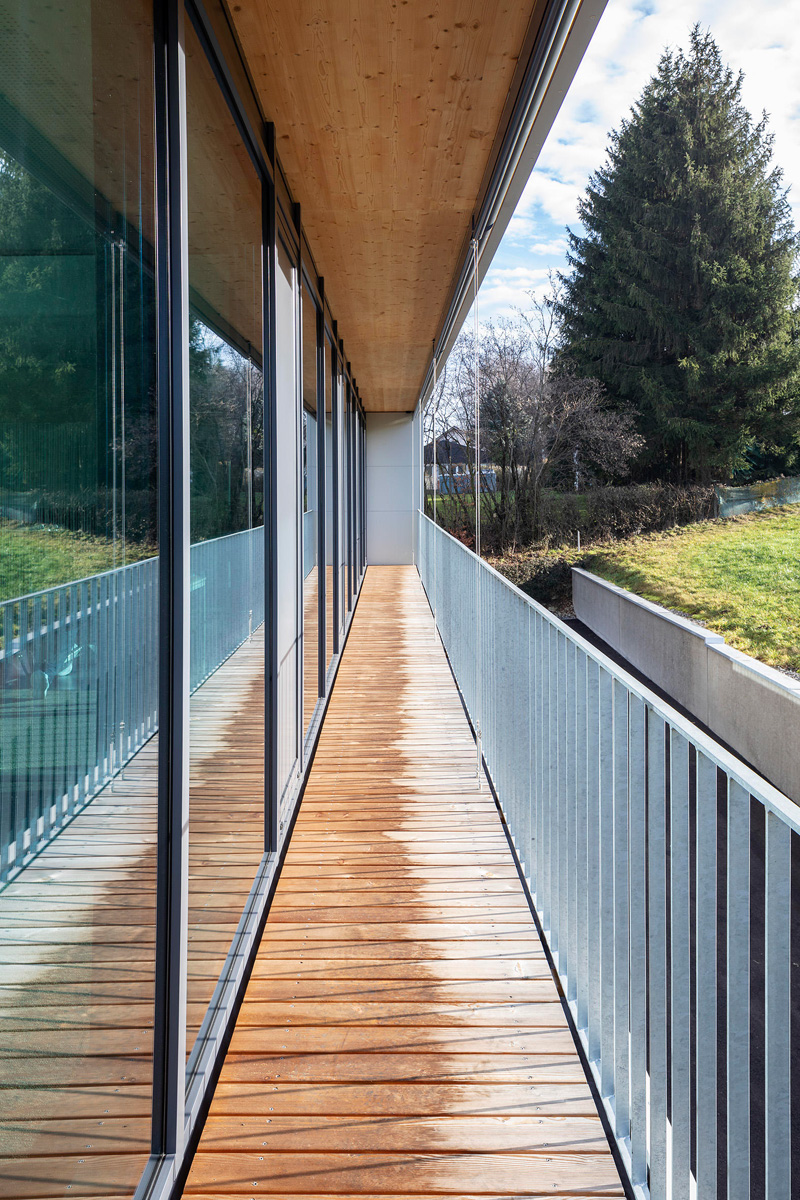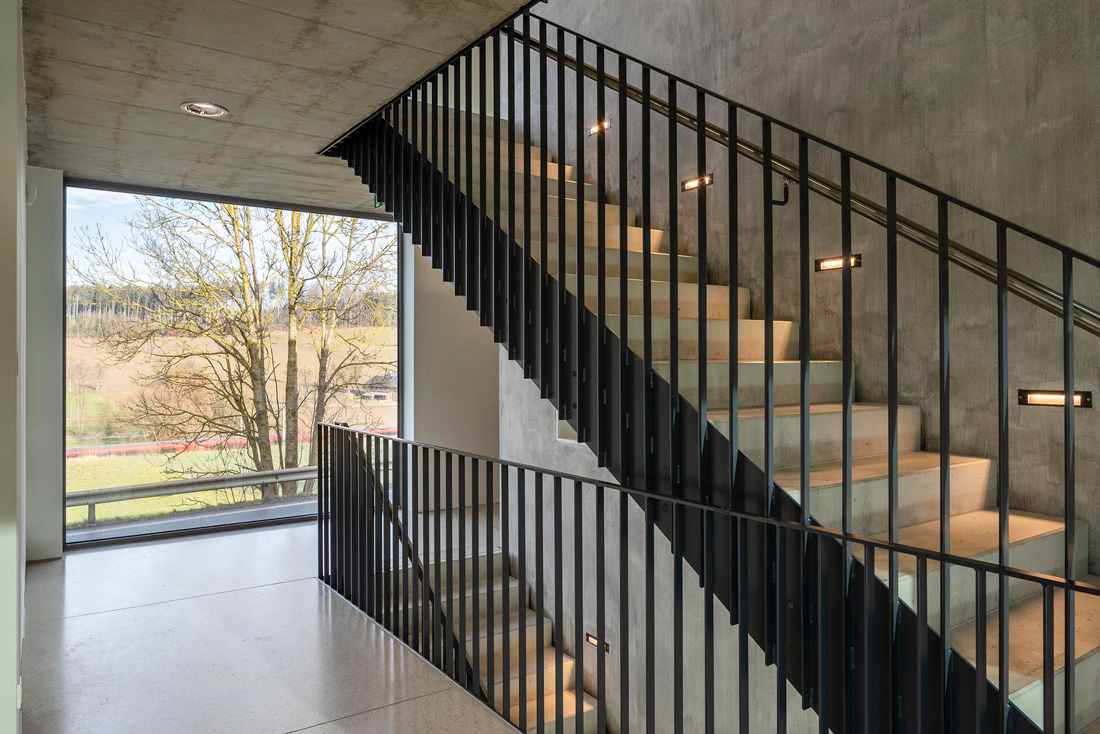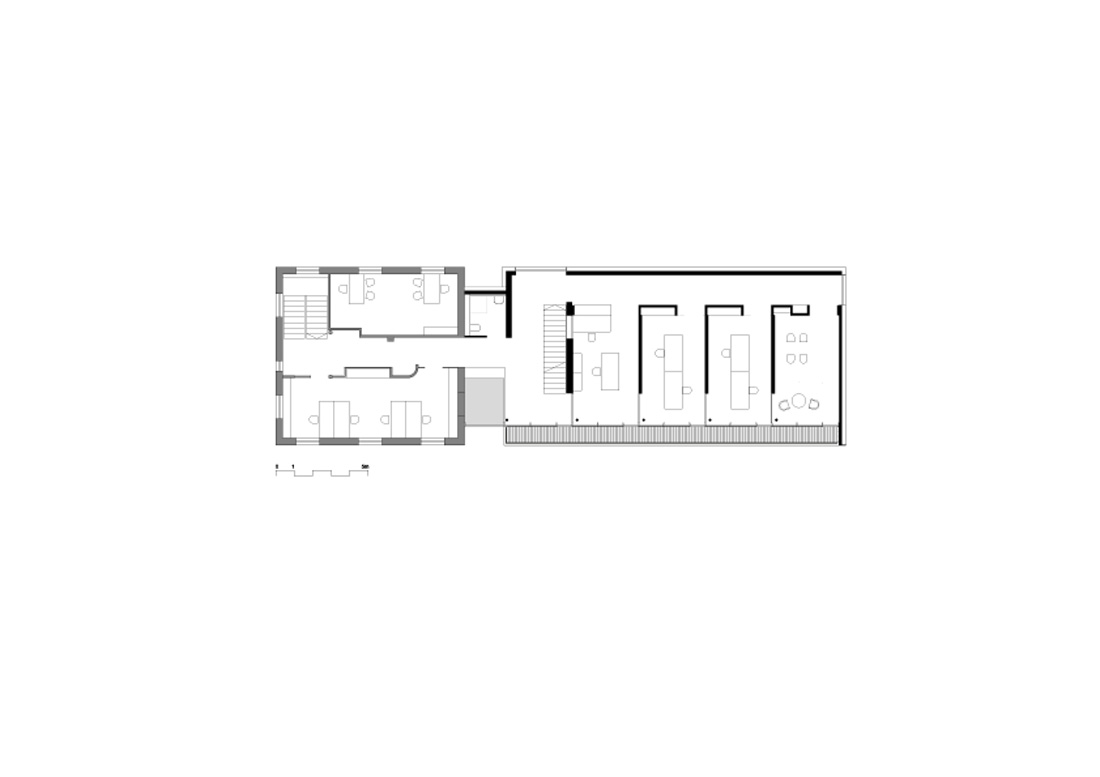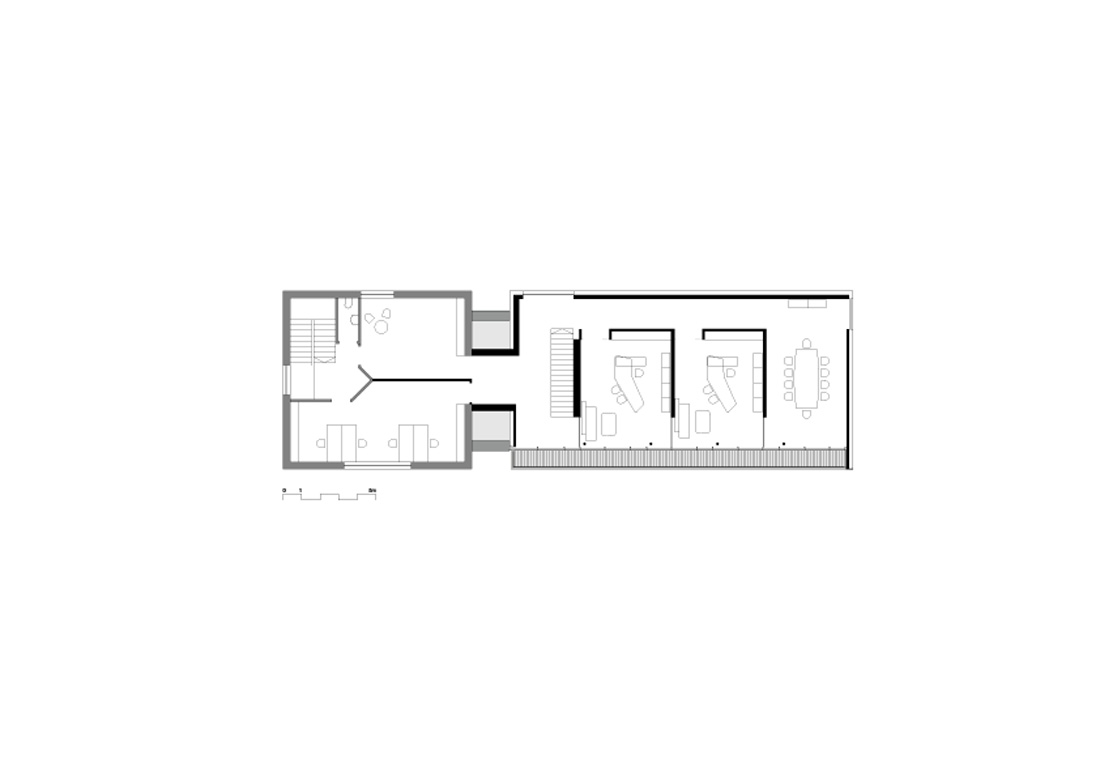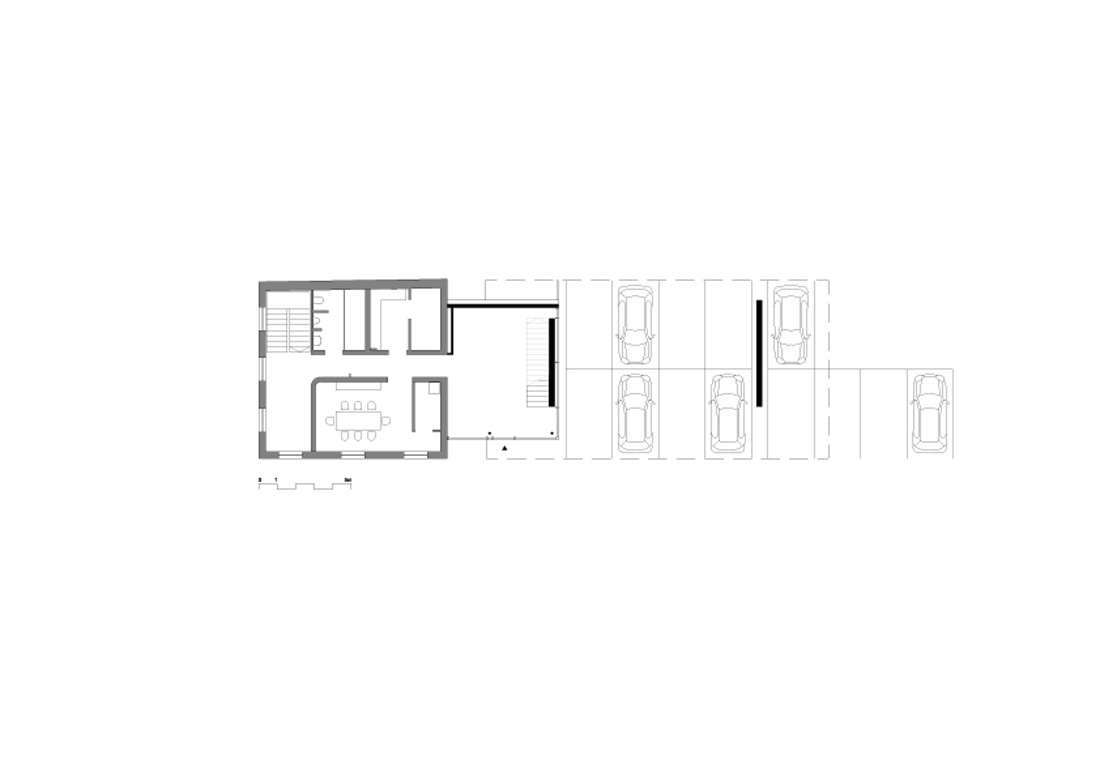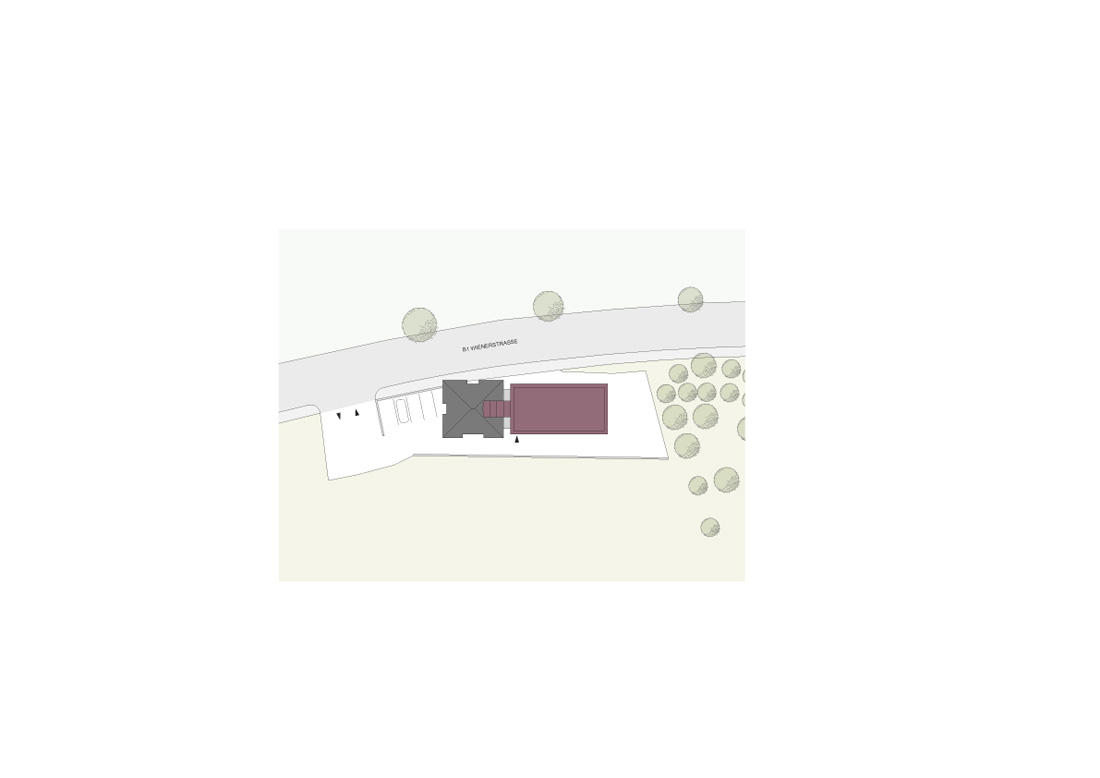 Credits
Architecture
neururer architekten ZT GMBH
Client
KM Immobilien GmbH
Year of completion
2019
Location
Vöcklabruck, Austria
Total area
320 m2
Site area
1.400 m2
Photos
Andrew Phelps
Project Partners
Main contractor
Bau Pesendorfer GmbH
Other contractors
Capatect Baustoffindustrie GmbH, Schachl, BENE GmbH, Zumtobel, Stein-Zeit Köllnreiter, Thebert Metallbau GmbH, Pagitsch GesmbH
Related posts
Powered by