Suspension and floor lamp with pentagonal section in folded and carved aluminum. Light source made of LED module and DALI/PUSH DIM ultra-flat driver integrated in the suspended body of the fitting. Suspended version available in two dimensions (120 and 210cm) with direct down light. Availability of an indirect up light suspension version, ideal to create compositions in combination with the direct down light version. Floor version with base in metal laser-cut, bent and painted. Finished in polyacrylic paint in white or black. Ideal for offices, living areas, and in compositions to furnish large spaces.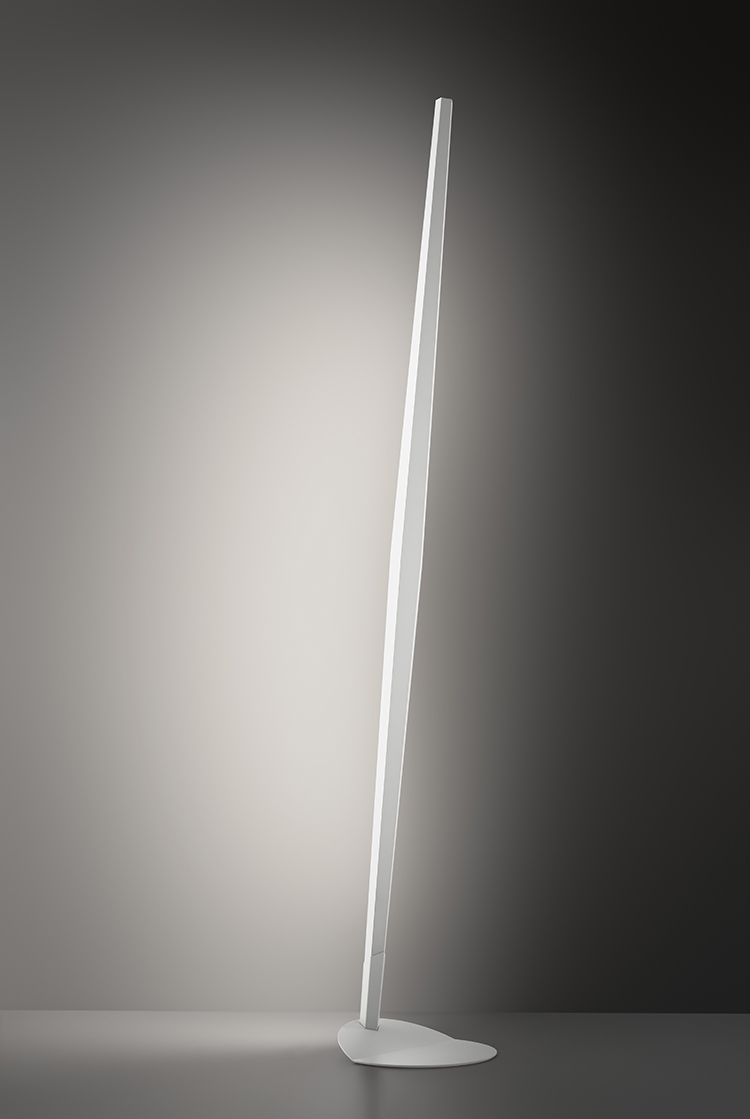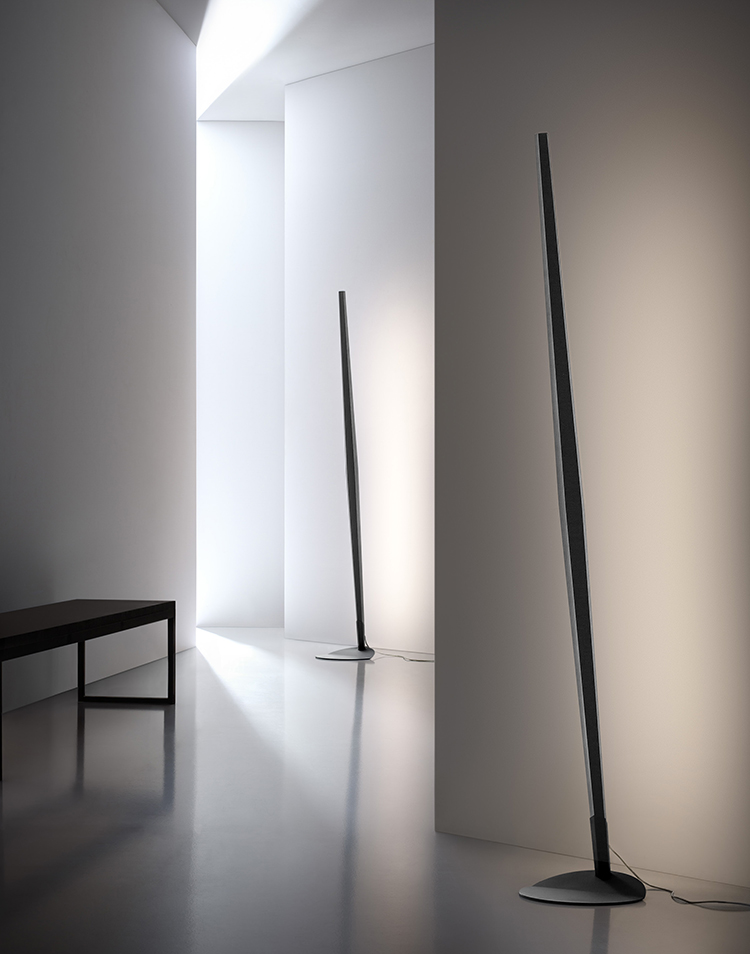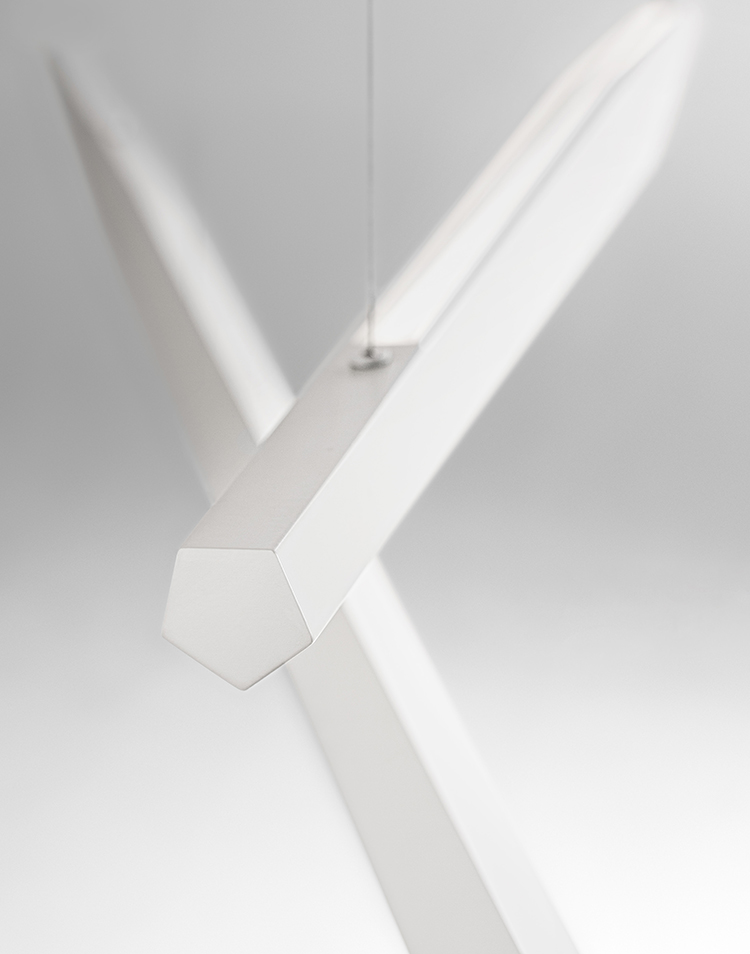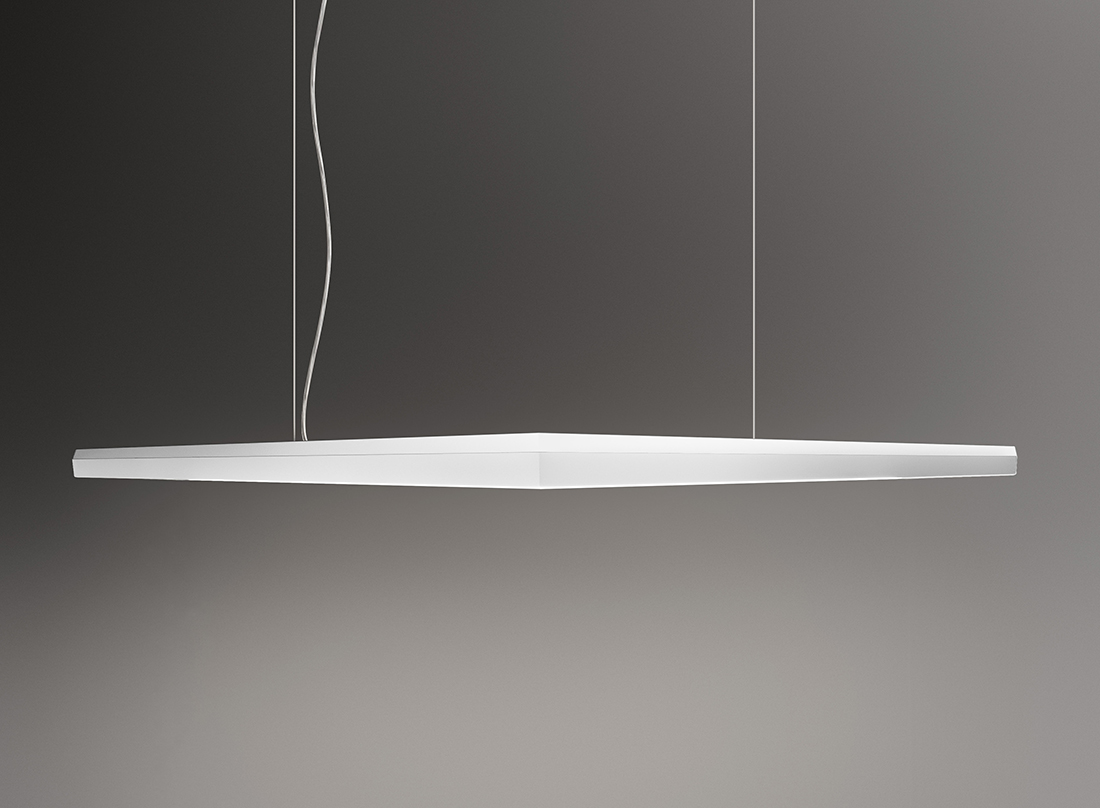 About the producer:
PANZERI COMPANY PROFILE
An Italian story the one told by events that has led our company to establish as one of the most representative in the lighting scene. It all began in 1947 when Carlo Panzeri, a skilled manufacturer in the engineering sector, founded a small company specialized in components for lighting fixtures. Passion and competence have brought us to steady growth, which in the 90s led us to successfully start the production of the first Panzeri product line. Combining the heritage of tradition and craftsmanship inherited with a high-level technological content, we have always been faithful to those values that best represent our philosophy: quality, research and innovation. From the small reality of the beginning, Panzeri is today a cutting-edge factory that follows a sustainable production model. Latest generation equipment and machinery allow us to perform more than 80% of the work on site and to offer detailed solutions for every specific need. "We make light" represents our being a family that hands down for generations the know how to make light to state-of-the-art standards. Today, as in the past, we do it according to the Made in Italy tradition, relying on Italian suppliers for the procurement of selected raw materials and the creative genius of those who, just like us, work for making unique design products.
About the design studio:
Minelli – Fossati
Slender profile and sharp edges, with pentagonal section tapered at the ends according to an aerodynamic principle. Viisi is a product family that imaginarily completes the parabola designed by the javelin during the flight, until it touches the ground. The suspension version is available in two sizes, with direct or indirect emission. By maintaining a tilt angle with the base, the ground version reproduces the behavior of the spear when it anchors to the ground. LED module light source and dimming DALI / PUSH DIM integrated into the lamp body using ultra-flat driver of latest generation. White and black finishes are available.
FILE
Designer: Minelli-Fossati
Producer: Panzeri Carlo s.r.l.
Country: Italy
Year of production: 2017
Photos: Minelli-Fossati
Text provided by the authors of the project.