Trade Show Big Architecture
October 9 2019
City of Design, Dunajska cesta 123, 1000 Ljubljana, Slovenia
The Big Architecture Trade Show is the first and the leading Trade Show for advanced architecture and professional civil engineering in the region that aims to familiarize architects and other expert decision-makers with new materials, innovative technologies and advanced solutions related to planning and implementation of high-quality architecture and interior design.
Exhibitors
The Trade Show is intended exclusively for suppliers (producers, importers and distributors) providing:
– building envelopes: construction materials and constructions, roof systems and roof tiles, facade systems, insulation materials, paints and roughcasts, drainage systems, doors and windows, shades
– civil engineering systems: electricity and regulation systems, intelligent technics, built-in illuminants, sanitary ware, heating and cooling, mechanical installations, renewable energies
– interior design: floor and wall coverings, internal doors and fittings, partitions and ceilings, paints and glues, ceramics, parquets
It is important to note that the final decision regarding the exhibition is adopted by an expert jury on the basis of innovativeness or product novelties.
Innovative Concept
An original Trade Show plan: the Trade Show provides a new, proactive way of communication among the exhibitors by means of a unique Trade Show plan in the City of Design that takes the visitors through a clear and uniform concept of the stands.
There will be an array of various accompanying, educational and social activities such as lectures, presentations, awards, organised individual meetings, exhibitions, networking etc.
Architectural tables (Architect Match) – these are organised individual talks between architects and civil-engineering suppliers. Their aim is to strengthen an in-depth exchange of expert opinions and information – a unique opportunity for architects to become familiar with various innovations, novelties and solutions and to establish new business relations and opportunities both with suppliers and other architects.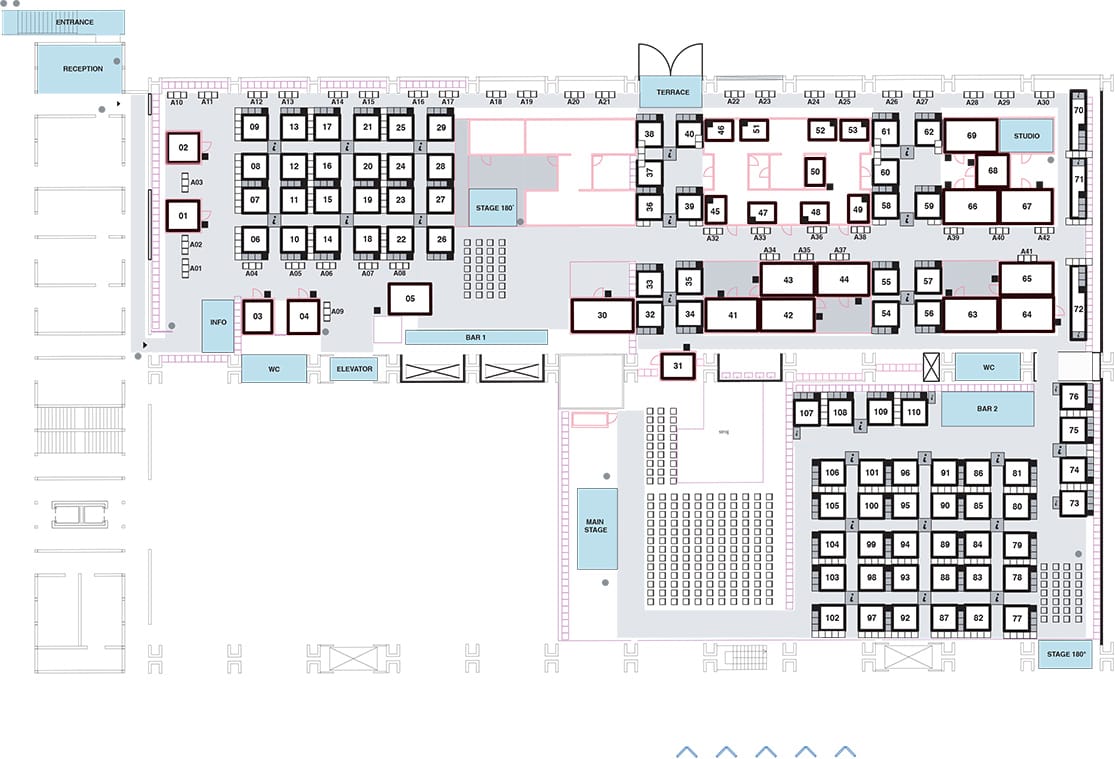 Registration
Big Architecture Trade Show is a curated event for professionals in architecture and construction.
In order to assess the relevance of your cooperation, please briefly describe your activity.
Registration includes:
– Organised individual meetings with architects and suppliers of construction materials.
– Exhibition info/meeting point (cardboard table, 2 chairs, exhibitor's name)
– Presentation on Interior 180˚
– Ticket forBusiness-Architectural Forum Lectures
– Visit of  Trade Show Big Architecture free of charge
– Visit of the Exhibition BIG SEE INTERIOR DESIGN AWARDS.
– Lunch
– Promotion on website
Please, fill the application form: