The Sezin School Transformation Project is a story of transforming an educational institution via incremental spatial interventions over multiple years. ATÖLYE initiated this transformation with the Open Roof Space Project in 2015-16, a flexible pedagogical space, built within a formerly dormant rooftop area, with a hybrid program that fostered meeting, making, learning and working. Collaborating with the School Board, ATÖLYE recommended new programmatic elements based on global future-of-learning trends, such as comfortable parent-teacher meeting areas, a digital-first library, a multipurpose event space, a makerspace and a teachers' coworking area.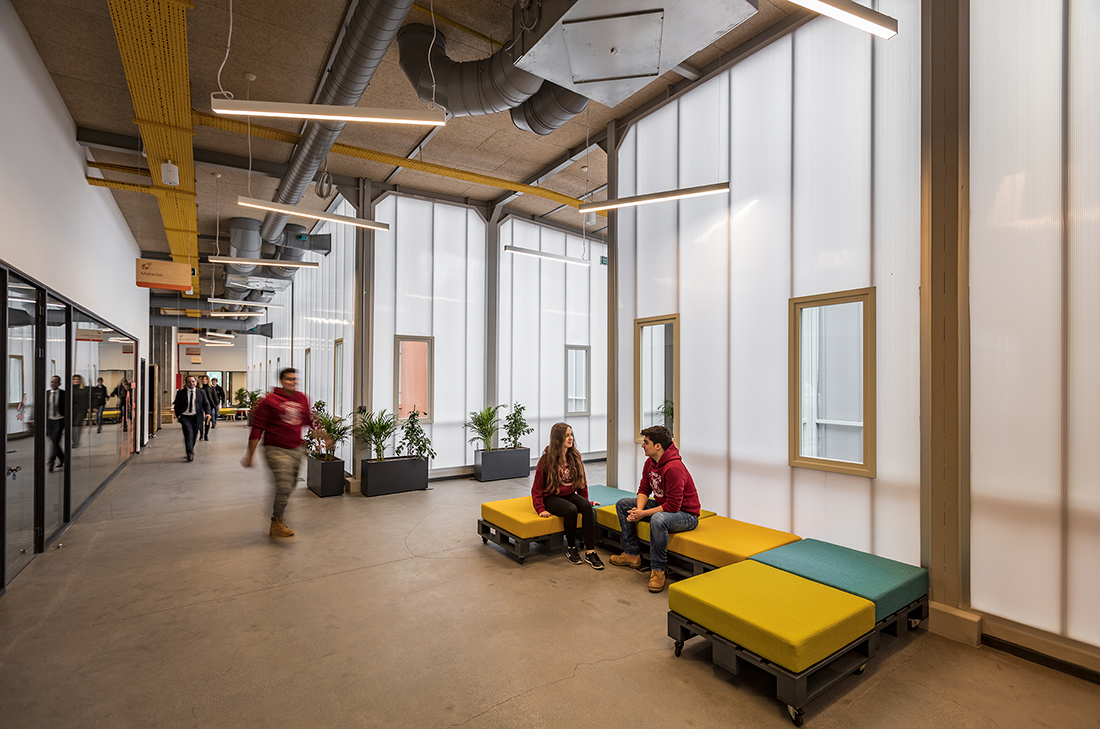 The school's transformation continued in 2017-18 with the redesign of the primary school areas to accommodate the needs of first and second grades. From ATÖLYE's innovative loft-within-the-classroom approach to the use of modular furniture, the spaces were built to shift a knowledge-centered experience towards a learner-centered one.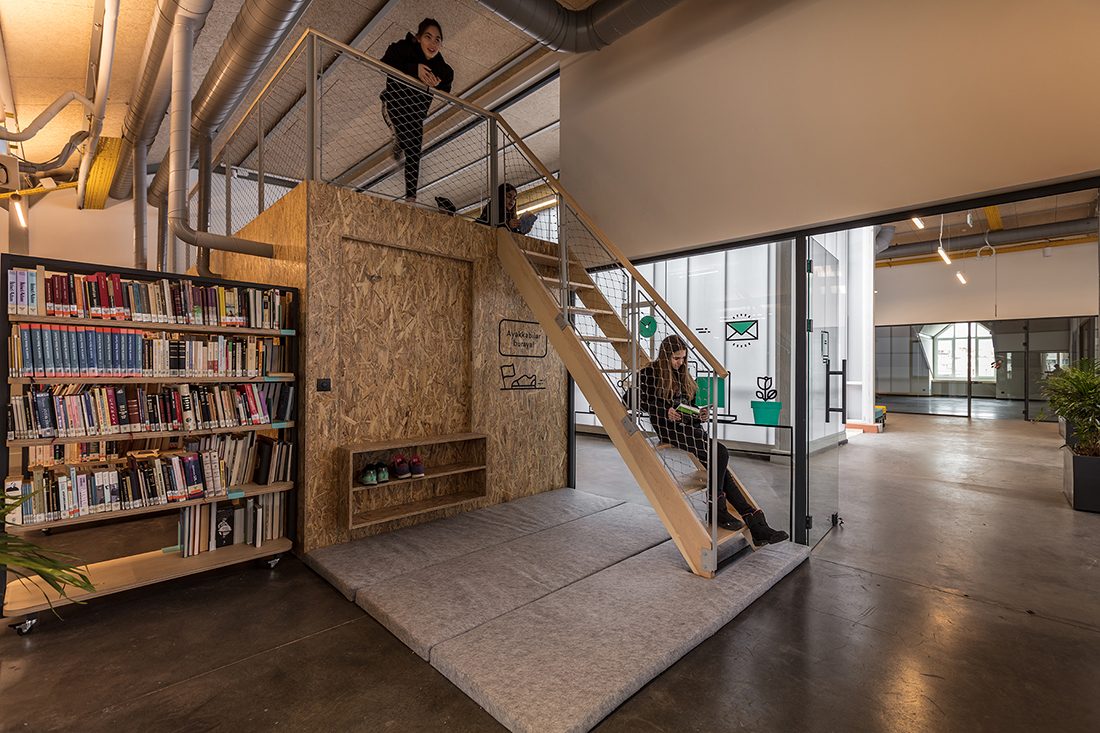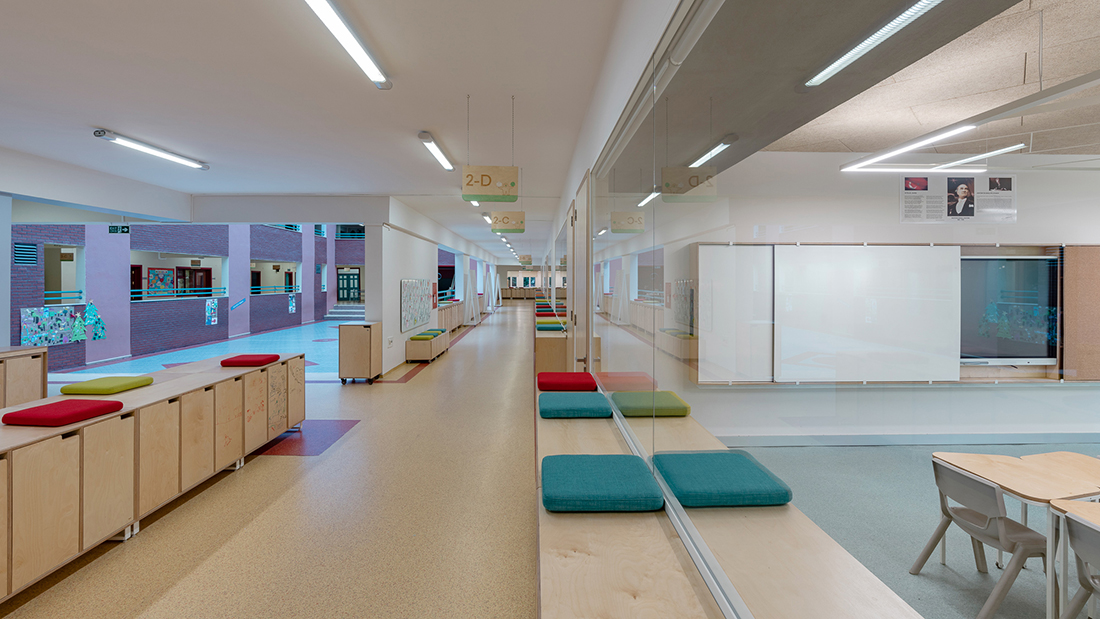 What makes this project one-of-a-kind?
The Sezin School Transformation Project has set a local example in terms of stakeholder engagement. A project whose seeds were sown in a design thinking workshop in 2014, the transformation is one that entailed deep collaboration. Throughout the research and schematic design phase, ATÖLYE conducted frequent site visits, passive observation sessions, interviews and design crits to ensure that design tactics were properly prioritized in generating a user-centered layout. ATÖLYE also conducted thorough impact assessments after each phase of the project to discover potential areas of improvement.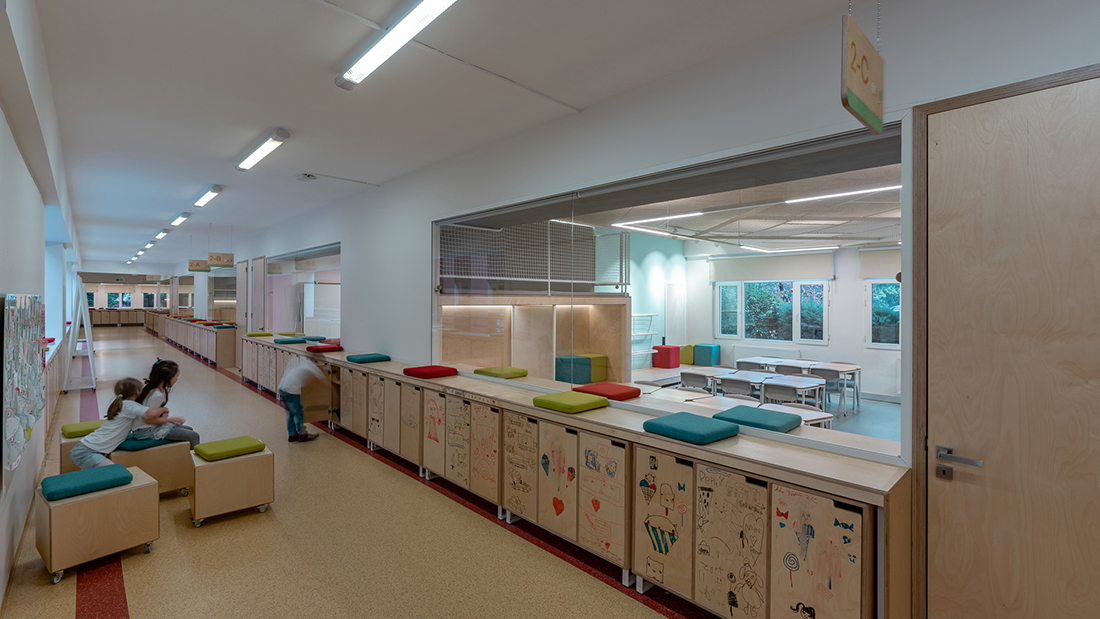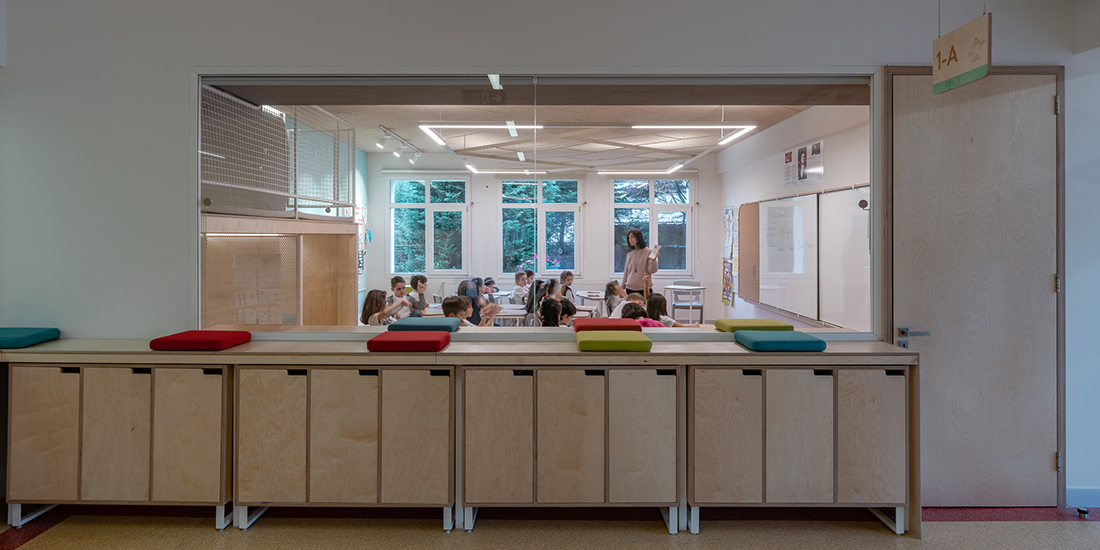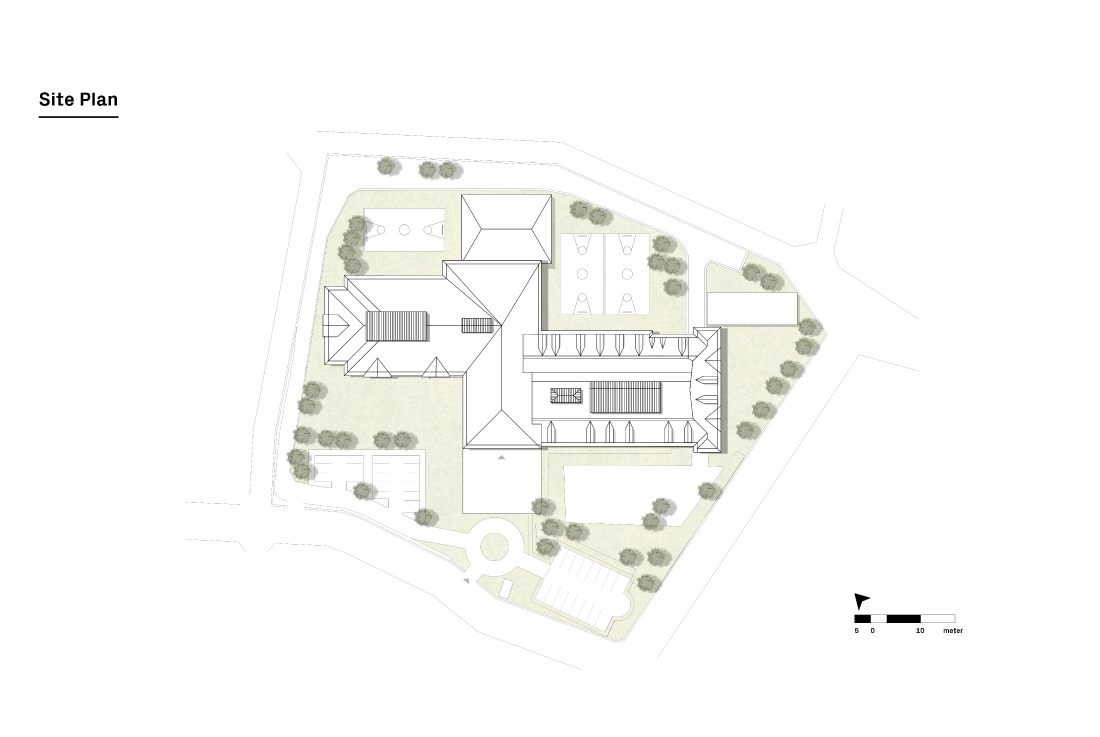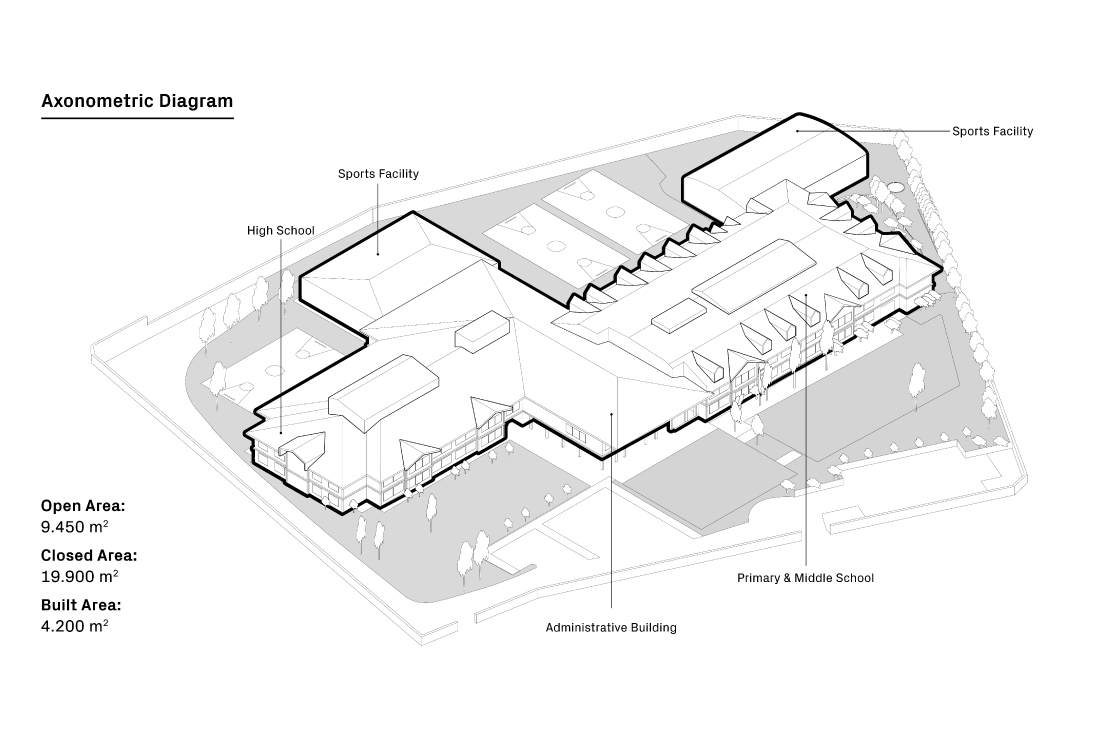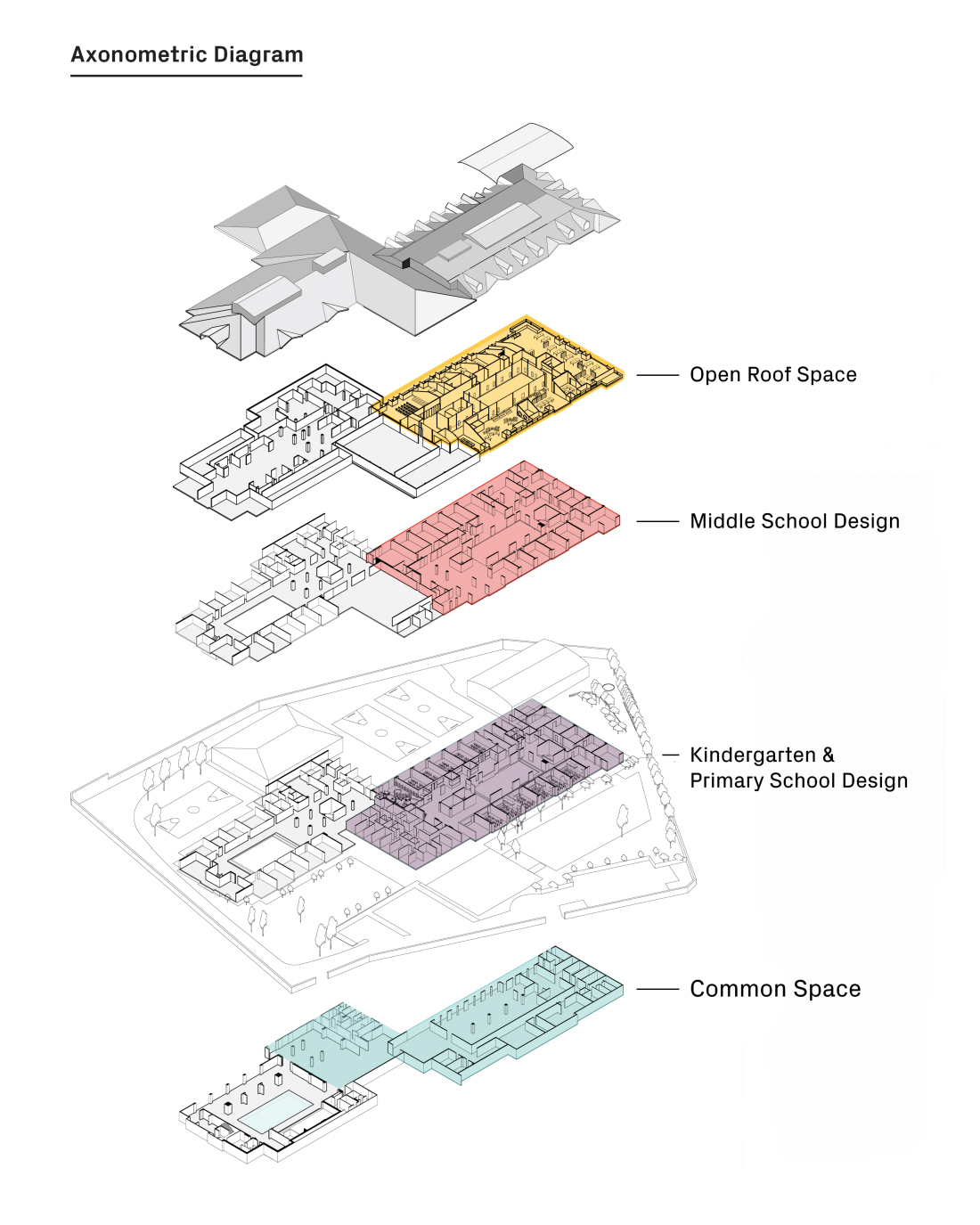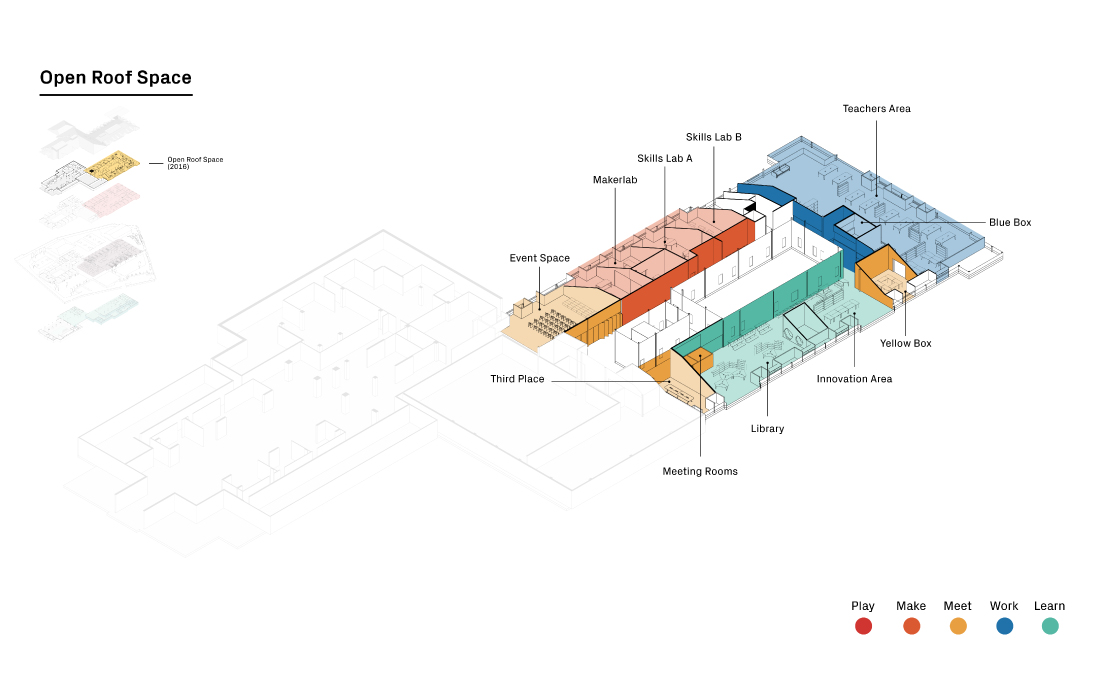 About the authors
ATÖLYE is a 21st-century creative services company that embeds an award-winning Strategic Design Studio within a vibrant Creative Hub. An academic spin-off project with ties to Stanford d.school and NYU Tisch ITP, ATÖLYE's approach is to combine strategy with design at three different levels: organizations, product-service systems and platforms. The company first engages with organizations at a strategic level, discovering challenges, mapping opportunities and envisioning a jointly desirable future. ATÖLYE then guides them through their organizational transformation journey, or develops new product-service systems. Fluent with scales, ATÖLYE enjoys working across digital, product or architectural design; the company also thrives on developing new platforms that combine all of the above. For all projects, ATÖLYE conducts diligent impact assessment to become a learning organization as well as emphasizing strategic communication to contribute to a learning society.
FILE
Authors: ATÖLYE
Client: Private Sezin Schools
Photos: Yerçekim Studio
Location: Istanbul, Turkey
Year of completion: Ongoing
Open area: 9,450 m²
Closed area: 19,900 m²
Built area: 4,200 m²
Text provided by the authors of the project.