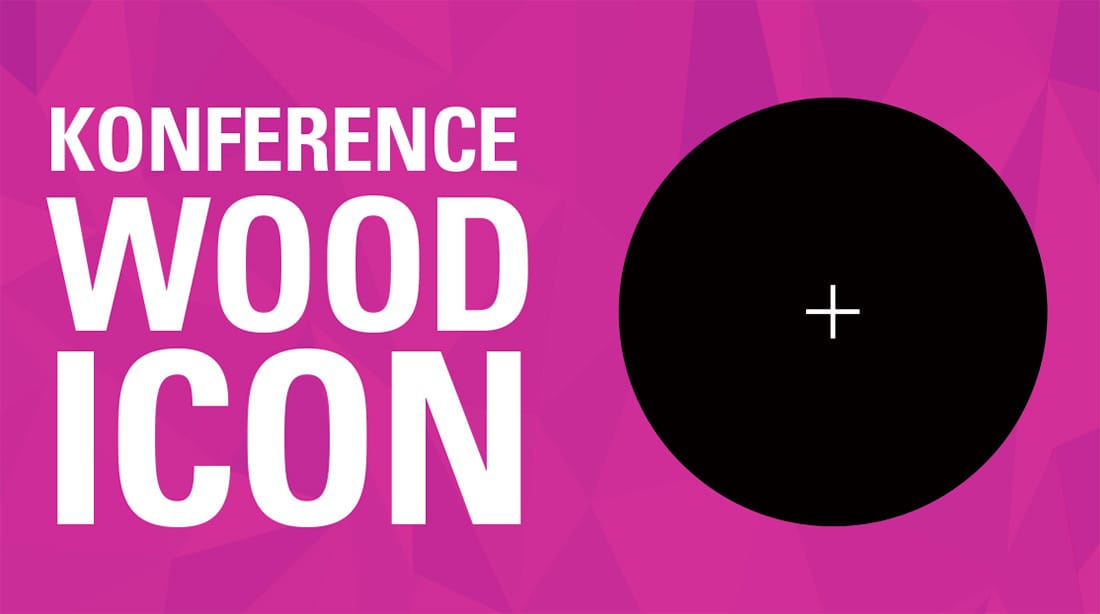 CONFERENCE WOOD ICON
17. OCTOBER 2018
CITY OF DEISGN (ZAVOD BIG), Dunajska cesta 123, Ljubljana
PROGRAMME
9.00-11-00: R&R project in wood
Bernard Likar, Lesarski grozd / GZS – ZLPI, SRIP PSiDL
Erika Valenčič, mag. inž. les., Lesarski grozd / ZS – ZLPI, KOCles
dr. Polona Hafner; Gozdarski inštitut Slovenije, Rosewood in Forseda
dr. Črtomir Tavzes; InnoRenew, predstavitev InnoRenew in projektov
Pro-Enrich – "Development of novel functional proteins and bioactive ingredients from rapeseed, olive, tomato and citrus fruit side streams for applications in food, cosmetics, pet food and adhesives.", WoodCircus – Underpinning the vital role of the forest-based sector in the Circular Bio-Economy, Woolf – Wood and wood products over a lifetime
dr. Boštjan Lesar; Oddelek za lesarstvo, BF UL; Infrastrukturni center za pripravo, staranje in terensko testiranje lesa ter lignoceluloznih materialov (IC LES PST), Boštjan Lesar
Davor Kržišnik; Oddelek za lesarstvo, BF UL; Obnašanje lesa na prostem
dr. Milan Šernek; Oddelek za lesarstvo, BF UL; Okolju prijazna bio-lepila iz obnovljivih virov
dr. Larisa Brojan, Oddelek za lesarstvo, BF UL; Razvoj okolju prijaznega kompozitnega izolacijskega materiala na osnovi Slame (IZKO S)
dr. Maks Merela, Oddelek za lesarstvo, BF UL; APPLAUSE (Alien PLAnt SpEcies)
dr. Katarina Čufar, Oddelek za lesarstvo, BF UL, Racionalna raba lesa listavcev s poudarkom na bukovini
mag. Tomaž Kušar, Oddelek za lesarstvo, BF UL, Predstavitev Centra za testiranje in certificiranje
Barbara Šubic, M Sora d.d. Trajnostno in inovativno gradbeništvo za pametne stavbe – TIGR4smart.
dr. Matjaž Kunaver, Kemijski inštitut; BIOGOSPODARSTVO – z raziskavami podprte inovacije (BIOECO-R.D.I.)
dr. Marko Petrič, Oddelek za lesarstvo, BF UL; PlasmaSolution
11.00-11.30: Wooden constructions
Miha Bogataj, EKOART HIŠE d.o.o.
Saša Jazbec, Rihter d.o.o.
Andrej Kosec, Bauta d.o.o.
Barbara Šubic, M Sora d.d.
11.30-12.00: Fourniture for nautics
Jože Bobič, Bobič Yacht Interior d.o.o.
Igor Arh, Metalika d.o.o.
Tim Kos, Mizarstvo Kos
Danijel Mihajlovič, J & J Design
12.00-13.00 LUNCH
13.00-14.30: Custom made furniture, furniture for hotels and designers furniture
Robert Klun, Magnet design d.o.o.
Niki Motoh, HIT Preless d.o.o.
Franc Tolar, Alples d.d.
Klemen Klevže, Mizarstvo, Klemen Klevže, s.p.
Brane Žmavčič, Mizarstvo Medved Erih s.p.
Žiga Vrhovec, Rex Kralj
Salih Teskeredžić, GAZZDA (Bosna in Hercegovina)
Engin Obučić, MS&WOOD, (Bosna in Hercegovina)
Emir Salkić, Zanat (Bosna in Hercegovina)
14.30-15.30: Wood policies and strategies
Jože Prikeržnik, generalni direktor Direktorata za lesarstvo, MGRT
Igor Milavec, dirketor združenja lesne in pohištvene industrije, GZS
Marijan Kavran, Hrvatski drvni klaster
Mag. Višnja Košćak, Holzcluster Steiermark GmbH
Lazo Šinik, Sekretar združenja gozdne in lesnopredelovalne industrije pri Gospodarski zbornici Republike srbske
Šemsa Alimanović, sekretar združenja gozdarstva in lesne industrije Gospodarska zbornica Federacije BiH
Ivana Putnik, Združenje za gozdarstvo, predelavo lesa, industrijo pohištva in papirja pri Gospodarski zbornici Srbije
15.30-17.00 LECTURES WOOD 180˚:
Pavol Šiška & Michal Bažalik, Slovaška; Emil Jurcan, Hrvaška; Marko Korošec, Remorker architects, Srbija; Hristina Hristova, Makedonija; Bloc, Raluca Visinescu, Romunija; Sonja Radovic Jelovac, Črna gora; Sara Simoska, Makedonija; Domagoj Katalin, Poparh, Hrvaška; Kostandis Kizis, Kizi Studio SA, Grčija; Jovan Mitrović, Srbija; Peter Lényi, Slovaška; Studio Zec, Bosna in Hercegovina; Sonila Marku, Albanija; Katerina Trpkoska, Makedonija; Margarita Popovska, Makedonija; Benussi&the Fish, Dorja Benussi, Hrvaška; -Love, Ana design studio, Ana Tevšić Nauković, Hrvaška; Ivana Ibraimov, Gir, Srbija; Svetoslav Michev, Almost, Bolgarija; Matic Lenaršič, Tak kolektiv, Slovenija; Jelena Lukać Kirš; Thinkobjects, Hrvaška; Domen Gregorič, Aklih Slovenija; Boris Čellar, Slovaška; András Varsányi, Péter Pozsár, Norbert Vas, Madžarska
17.00-18.30: BUSINESS ARCHITECTURE FORUM:
1. VRTIŠKA • ŽAK, Roman Vrtiška
2. DA ARCHITECTURE BUREAU, Maria Romanova
3. SIGURD LARSEN DESIGN & ARCHITECTURE, Simon Jendreizik
4. INNAUER MATT ARCHITEKTEN, Markus Innauer
5. PEDEVILLA ARCHITEKTEN, Matteo Bolgan
18.30: BIG SEE WOOD DESIGN AWARD GIVING CEREMONY
REGISTRATION FORMS
November 15
City of Design, Dunajska cesta 123, Ljubljana, Slovenia
FREE ENTRANCE ONLY WITH ONLINE REGISTRATION. REGULAR FEE AT THE ENTRANCE REGISTRATION DESK 7 EUR.
Free registration includes:
– Conference Creative Tourism: Tourism for the New World
– Visit of the Exhibition BIG SEE Pavilions / Month of Design
– VIP EAT & DRINK DESIGN tickets for participant. Read more →
By Registration I authorize the use of my personal data in accordance with the applicable Personal Data Protection Act and the General Data Protection Act (GDPR) and the Privacy Policy of the Zavod Big. More here.
Coupons for Eat & Drink Design, November 15, 20.00
City of Design, Dunajska cesta 123, Ljubljana, Slovenia
By Registration I authorize the use of my personal data in accordance with the applicable Personal Data Protection Act and the General Data Protection Act (GDPR) and the Privacy Policy of the Zavod Big. More here.
16. OCTOBER – 23. NOVEMBER
City of Design, Dunajska cesta 123, Ljubljana
Mon-Frid, 12.00-17-00
For groups over 15 persons by agreement.
TICKETS FOR THE EXHIBITION:
Regular price: 7 eur
Students: 3 eur
By Registration I authorize the use of my personal data in accordance with the applicable Personal Data Protection Act and the General Data Protection Act (GDPR) and the Privacy Policy of the Zavod Big. More here.