Caruso is the new music cabinet designed by italian designer Paolo Cappello for the italian company Miniforms. The trumpet-shape speaker recalls the gramophones that once played scratchy 78s, but this version is entirely digital-age, as a Bluetooth connection keeps the tunes coming.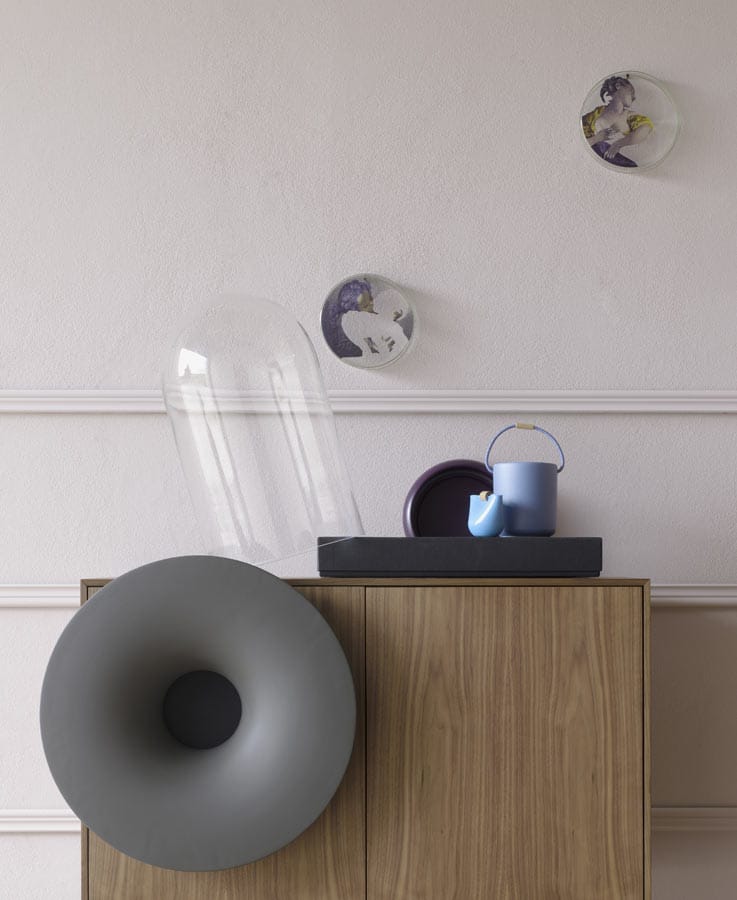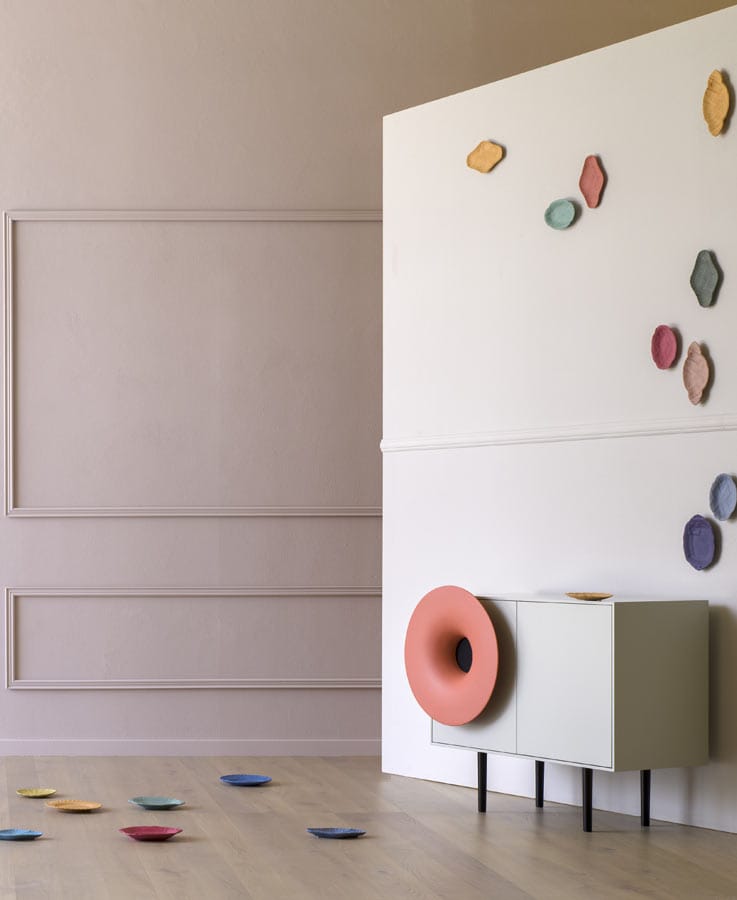 "I wanted to design something that gives back a shape to the music even now in digital age, something with a strong iconic and recognizable appeal. A product that everybody immediately can understand as a cabinet that plays music without even listening at music" Cappello says.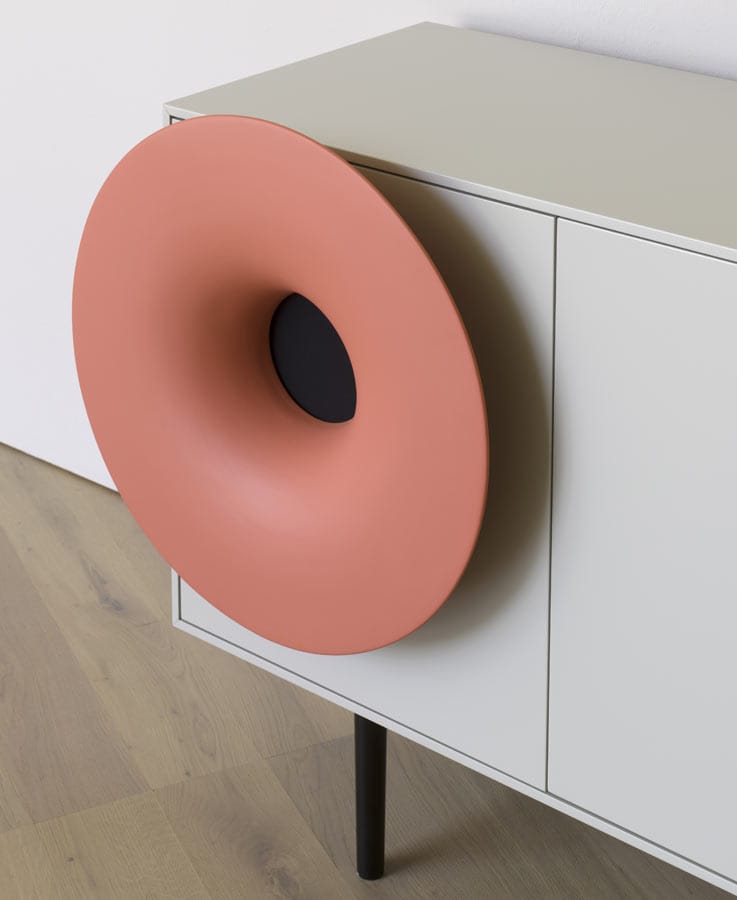 The cabinet, which measures 39 inches wide, comes in lacquer—silk gray, dusty gray, black, white, pink coral, or pastel blue—as well as natural oak and walnut. As for the ceramic speaker, there's red, pink, yellow, green, anthracite, or white. An additional special limited edition version of the Caruso comes with a 24k gold plated trumpet speaker and old 18th century oak wood.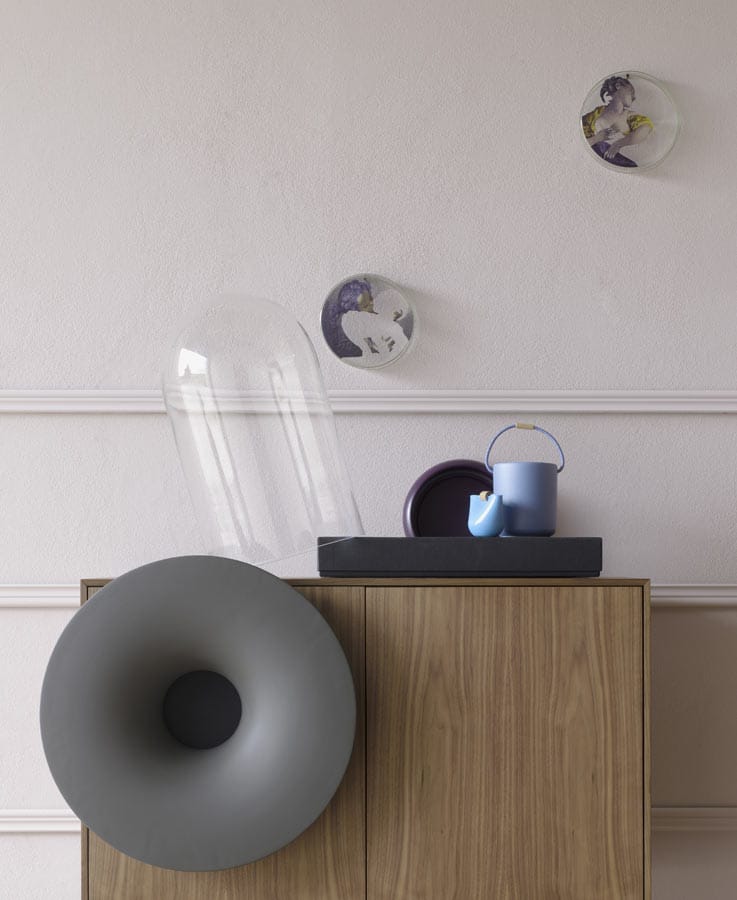 FILE
Design: Paolo Cappello
Producer: Miniforms
Country of producer: Italy
Year of production: 2015