The project accommodates a fast food restaurant, in an old building, in the urban centre of Sofia. The lack of orthogonality in the given space results in the choice of a fluid organization of the restaurant, designing circular tables, different in height and diameter – so everyone can find the right place to feel good: there are big tables for big companies and small ones – for one or two.
The volume of the high ceilings was inhabited by large hung chandeliers, designed especially for the place, corresponding with the circular tables underneath. The huge hanging lights created by two rings and cables are impressive with its simplicity and originality.
Their large volumes make sense of the space at the top of the room, but their sheer silhouettes create a sense of lightness and air. Their forms correspond directly to the legs of the tables whose graphic lines attract attention. The unique old masonry brick arch and Prussian vaults were revealed after the removal of the suspended ceiling. The humor is in the decoration of the Prussian vault, which is painted in a traditional way, but instead with floral elements – with vegetables. For the floor was chose solid parquet. The bright colours of the brand SUPASTAR, applied on walls, floors and furnishing, contrast to the old masonry elements. The entire facade is glazed and the front door opens with an interesting mechanism designed by Funkt.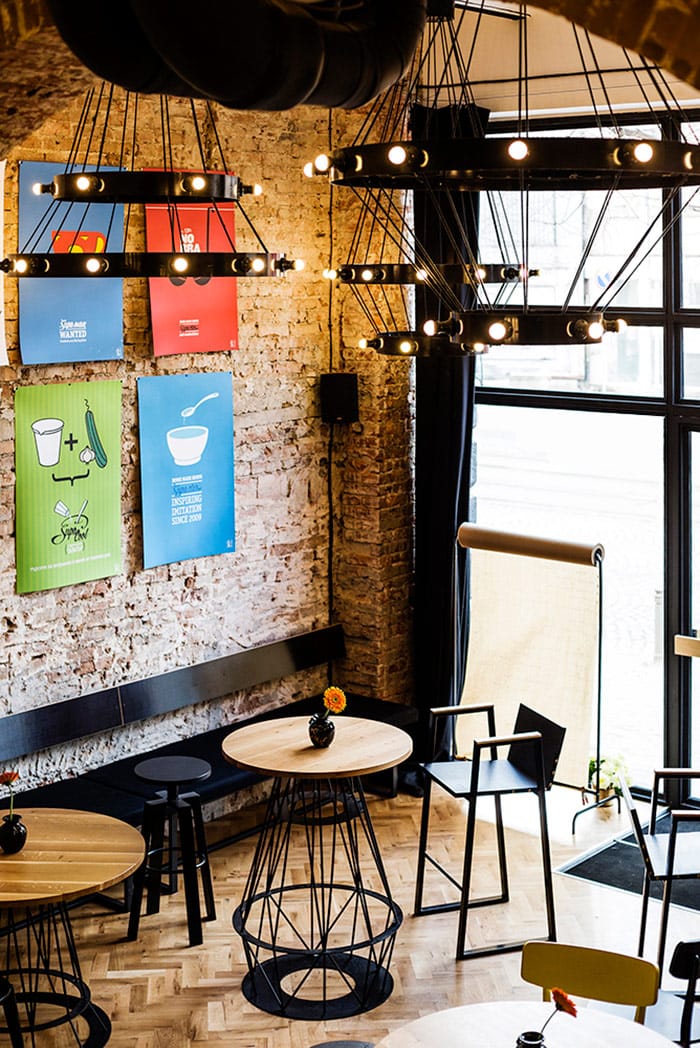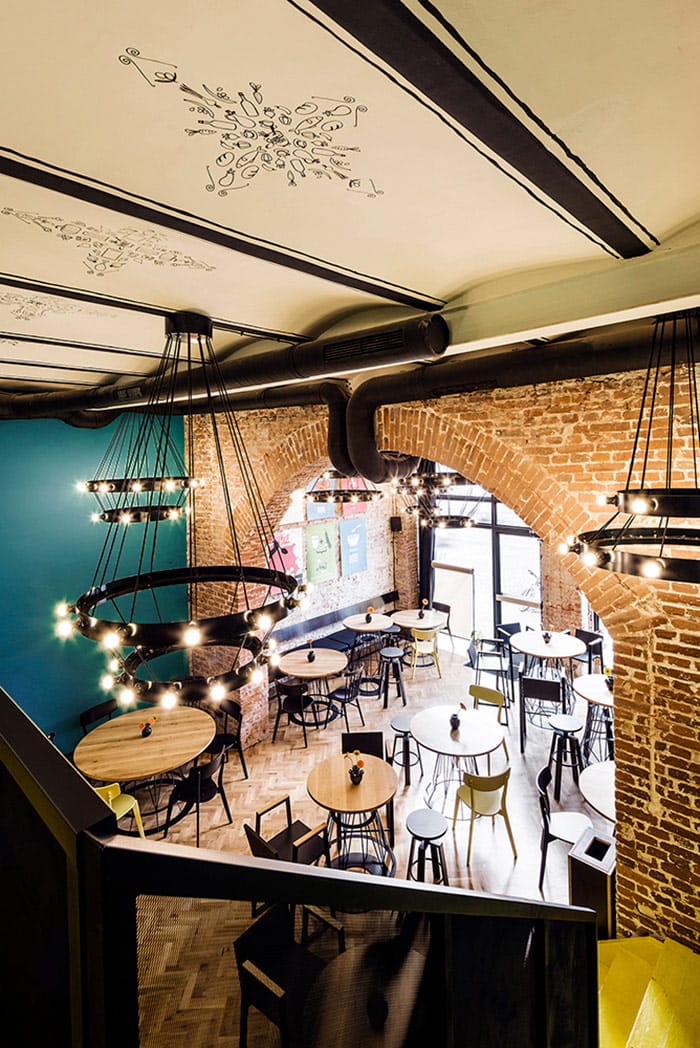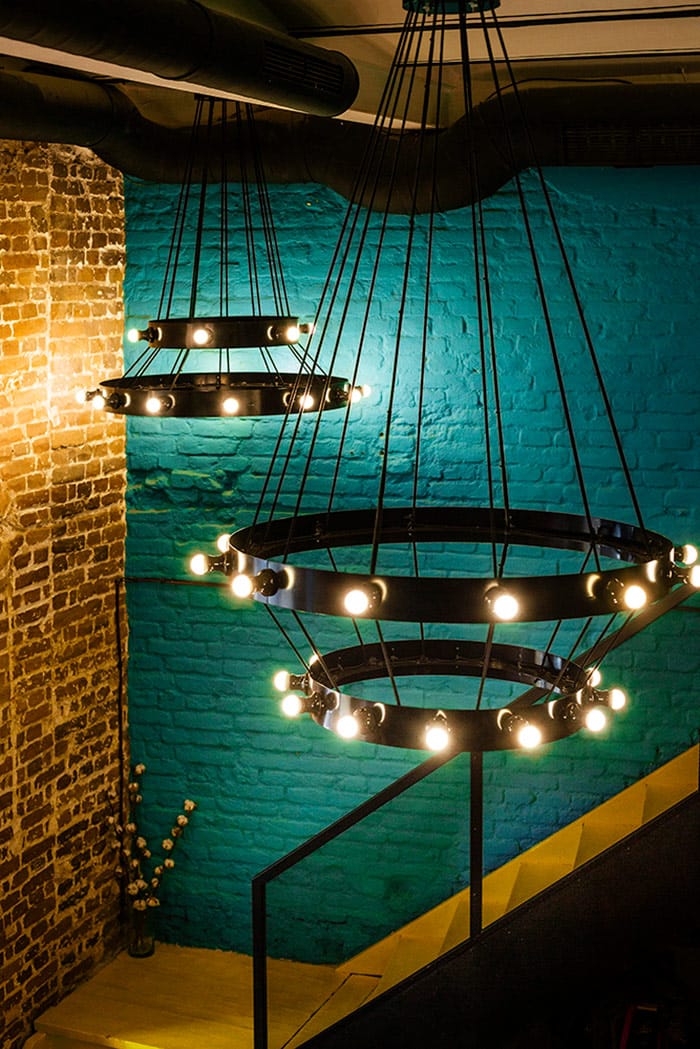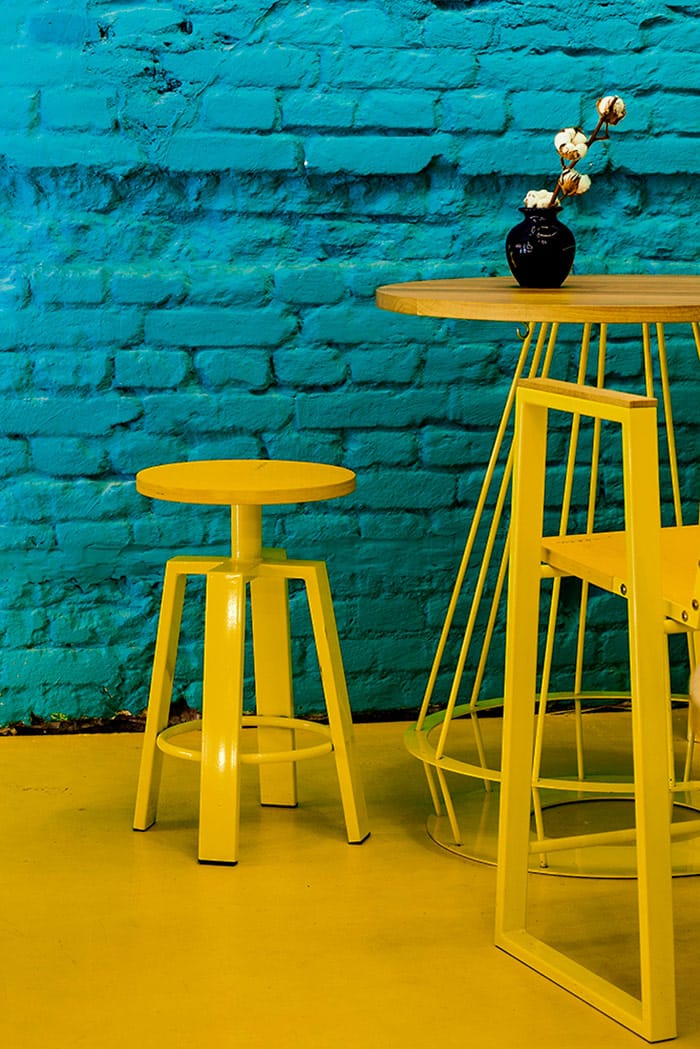 Credits
Project Partners
OK Atelier s.r.o., MALANG s.r.o.
Related posts
Powered by