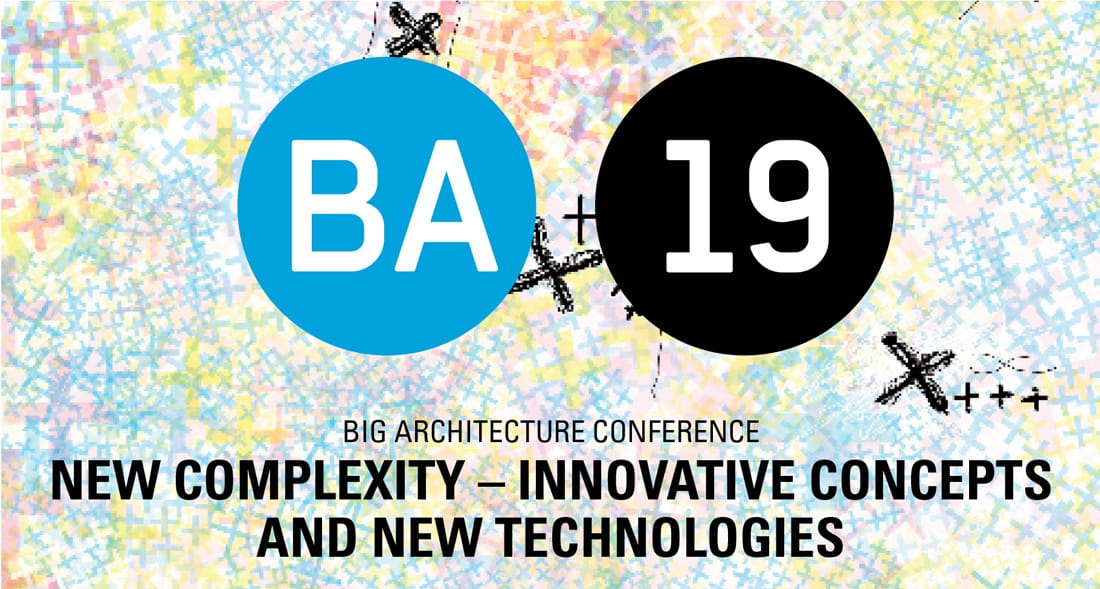 Conference Big Architecture: New Complexity – Innovative Concepts and New Technologies
April 17. 2019, 14.30
City of Design, Dunajska cesta 123, 1000 Ljubljana
Speakers
Throughout history architecture has always been inextricably linked to technology. Breakthroughs in construction technology often signify progress in the architectural thought, creativity, planning and consequently in the way of living in architecture. Let's take the example of concrete which represented a big revolutionary achievement when it was introduced into architecture! That revolutionary invention triggered the process of modernisation and permanently changed the way the buildings were built or planned as well as the way of living. One can only wonder which one of today's fast-rising technologies could cause a similar revolution in architecture.
Are these smart materials, smart buildings or smart cities? What they all have in common is the fact that a certain material, building or a city can detect certain changes in the surrounding environment and consequently it reacts to them. Is it the architecture that automatizes the building process either by means of robots or by means of three-dimensional printers? It is primarily about the question of standardisation and optimisation as well as about making the building process either cheaper or faster. Is it about introducing a scientific way of thinking into the process of a project preparation, the use of big data when specifying project tasks? Or is it about the automatization of the planning process by means of computer programmes or the presentation of the architectural planning to various clients in in virtual reality?
The new complexity in architecture on one hand requires the use of technology during the planning processes, presentations and building processes and on the other hand it also necessitates the unavoidable deliberation regarding the complexity of fulfilling the clients' demands and ensuring satisfactory, interesting, sustainable and quality living spaces. Architecture is, namely, an integral part of a complex field of various participants. It connects the system of building that includes building technology and provides a well-being in a certain building and the surrounding environment (in the sense of physical and cultural context) and people (the users' needs and the clients' demands). Architecture shall aim to find a balance among those three entities each of which already contains a complexity in itself.
Six world-renowned architects of various generations are going to present their projects and their reflections while at the same time trying to give answers to the following questions: How to use new technologies in architecture sensibly? How to provide pleasant living spaces by using hi-tech? How can technology save time and money in the process of building and planning? How to make buildings by using recycled materials? How does the use of technology stimulate creativity? Which new technologies are breakthrough technologies and which of them represent a useful tool? What will the architecture be like in the future?
PROGRAMME:
14.30 Intro
14.35 Xavier De Kestelier, HASSELL
15.10 Fred Hofbauer, fasch&fuchs.architekten
15.25 Juan Lucas Young; Sauerbruch Hutton
16.00-16.30 Break
16.30 Amin Taha, Groupwork
17.05 Tobias Nolte; Certain Measures
17.35 Q&A session with conference speakers
Partners
Sponsors