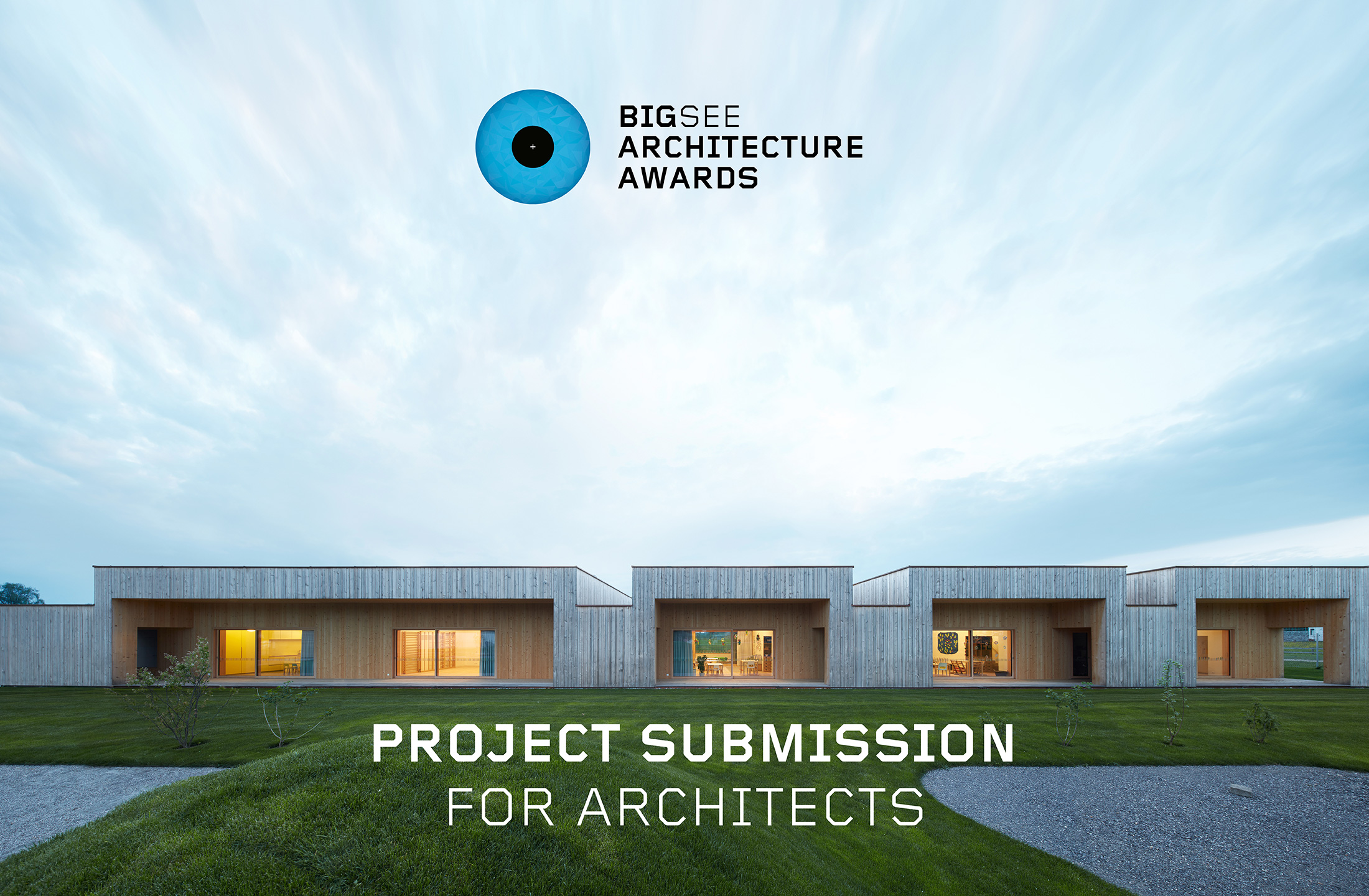 PROVIDE efficient brand positioning among architects, CLIENTS and other professionals.
Why BIG SEE?
BIG SEE shakes up, connects and promotes a singular region of Southeast Europe that is strong enough to face the future of the world. It has a proud identity, the millennia-long experience of multicultural co-existence, and a unique ability to think out of the box.
BIG SEE Awards
BIG SEE Awards were launched as regional awards to systematically explore and promote the creative and business potential of Southeast Europe. With the ambition of connecting creativity beyond regional boundaries, they have outgrown regional frameworks and become international. Nowadays BIG SEE Awards contribute to unique and original creative achievements in architecture, interior, product and fashion design globally.
Registration dates
Early bird: December 3, 2022
Regular: December 4, 2022 – March 1, 2023
Latecomers: March 2 – March 16, 2023
Winners's Benefits
Award-winning project references
Brand excellence recognition
Networking with the business and creative elite
Flexible and cost-effective promotional concept
Numbers
21 countries
350 million people
55.000+ visitors
500+ exhibitors
30.000+ readers
Eligibility
Submitted projects must have been completed within the last three years.

Entrants are allowed to submit multiple projects, but shall submit a separate entry form for each one, and pay a separate entry fee for each project.

Only on time submitted projects with specified text description and images will be admitted to competition. Entries will not be accepted or judged without payment of the entry fee.
Categories
Residential architecture
Public and commercial architecture
Landscape and urban space
Criteria & Judging
Projects will be evaluated according to the following criteria:
innovation, intelligent design and originality
environmental sensitivity and sustainability
cultural and social awareness
functionality: how the project achieves its stated goals
Among winners of the BIG SEE Awards, Grand Prix winner in each category will be selected. The jury reserves the right to recategorise any entry to another category. The decision of the jury is final. The jury is not obliged to explain its decision.
Process

Registration Fee
covers the cost of judging process. If the submitted project wins an award, the entrant is obligated to choose one of the Winners' packages.
Early bird: 100 €
Regular: 200 €
Latecomers: 300 €