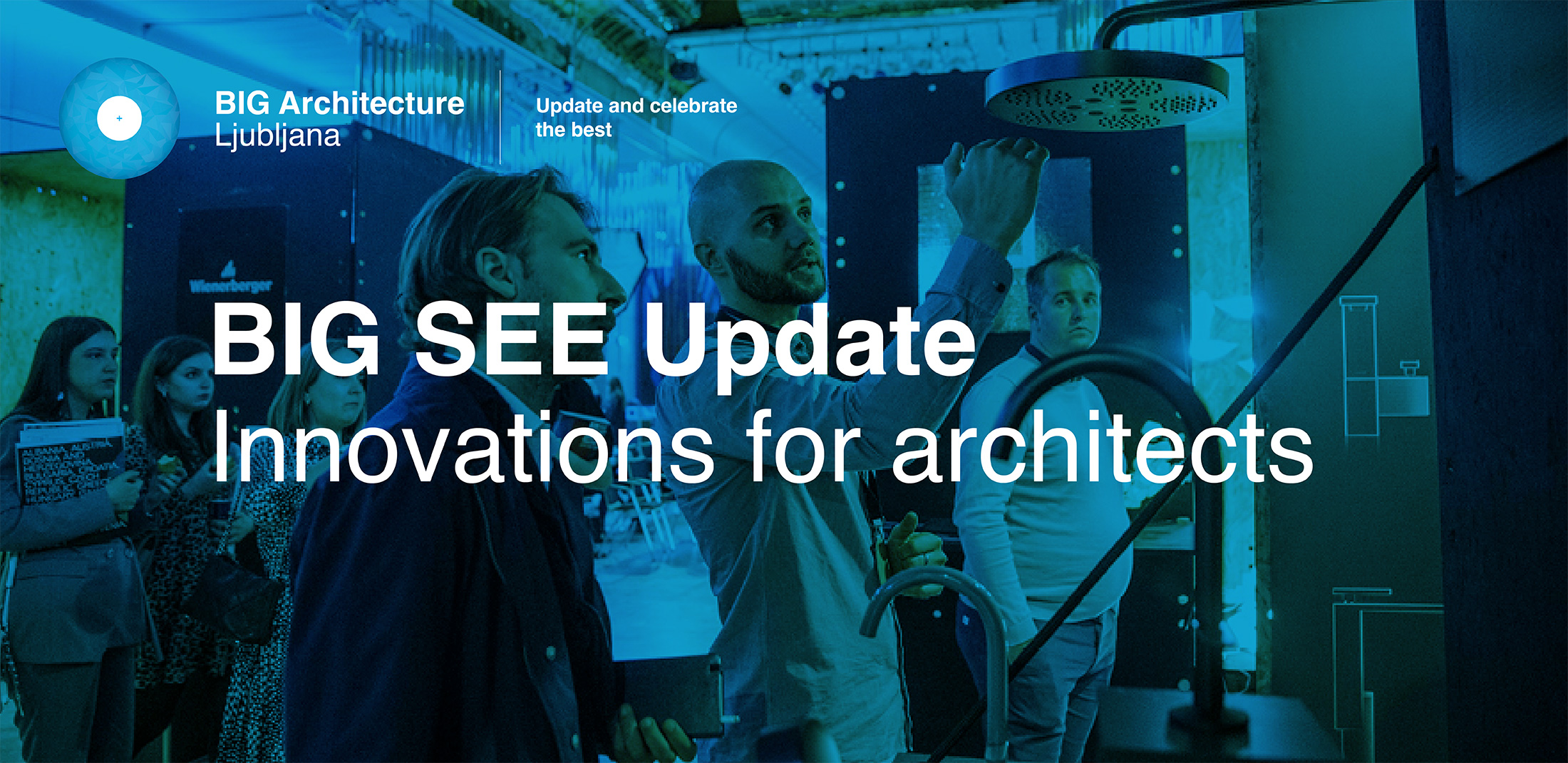 About
The Big Architecture Update trade show strives for advanced architecture. It aims to familiarize architects and other expert decision-makers with new materials, innovative technologies and advanced solutions related to implementing the high-quality architecture.
Innovative Concept
1. An original layout:
the trade show provides a new, proactive way of communication that takes the visitors through a clear and uniform concept of the stands.
2.
 There will be an array of various 
accompanying, educational and social activities
 such as lectures, presentations, awards, organised individual meetings, exhibitions, networking etc.
3.
The possibility of networking with the BIG SEE award-winners. The festival also hosts the BIG SEE award-winners from 21 South-East European countries, who come for the award and present their award-winning project. South East European countries are: Albania, Austria, Bosnia and Herzegovina, Bulgaria, Croatia, Cyprus, Czech Republic, Greece, Hungary, Israel, Italy, Kosovo, Malta, North Macedonia, Moldova, Montenegro, Romania, Slovakia, Slovenia, Serbia and Turkey.
Exhibition Categories
building envelopes: construction materials and constructions, roof systems and roof tiles, facade systems, insulation materials, paints and roughcasts, drainage systems, doors and windows, shades
building systems: electricity and regulation systems, intelligent technics, built-in illuminants, sanitary ware, heating and cooling, mechanical installations, renewable energies
 interior design: floor and wall coverings, internal doors and fittings, partitions and ceilings, paints and glues, ceramics, parquets