V TIME DIMITRIS VERGOTIS is a retail shop in Rhodes Island, Greece, with specific symmetries, cubic forms, reflections and colors in black and white tones. G&K Skiadopoulos and Partners had to face as the biggest challenge of the project the creation of homogeny in the final synthesis. The target and key concept was quite tricky, since the elements, which had to be used where products from many watch companies with completely different brand identities and strong design personalities, like TISSOT, SWATCH, CALVIN KLEIN, etc.
For this purpose, the complete design kept a minimal concept. The final concept is a synthesis and a connection between modern with strict geometries, which are interrupted in specific points, and colors of black, white and grey tones.
The key elements which stand among the others inside the space, are:
– The reflection in the end of the shop through the big wide mirror, which gives the needed sense of depth to the visitor,
– The minimal design on the left side of the shop, dressed with white carbon texture,
– The -full of contradictions- vivid synthesis on the right side of the shop, which consists of the black and white brand identities of specific watch companies.
Moreover, grey tones where chosen for the ceiling and the exterior of the shop. Lights in curved design – inspired from the watches' shapes- where selected for the interior lighting.
The commercial target of the shop was to present as many products as possible. For that reason, the main design is based on a linear geometrical minimal synthesis with lots of storage space and multiple analogies, combining by this way ergonomics with aesthetics.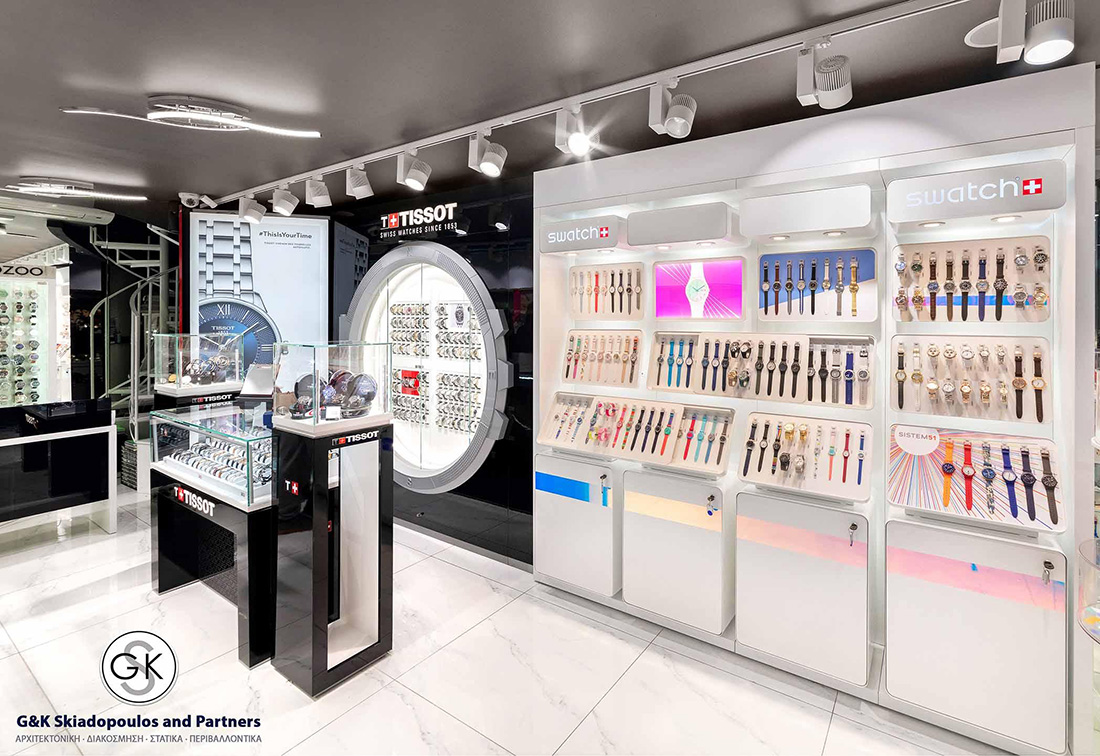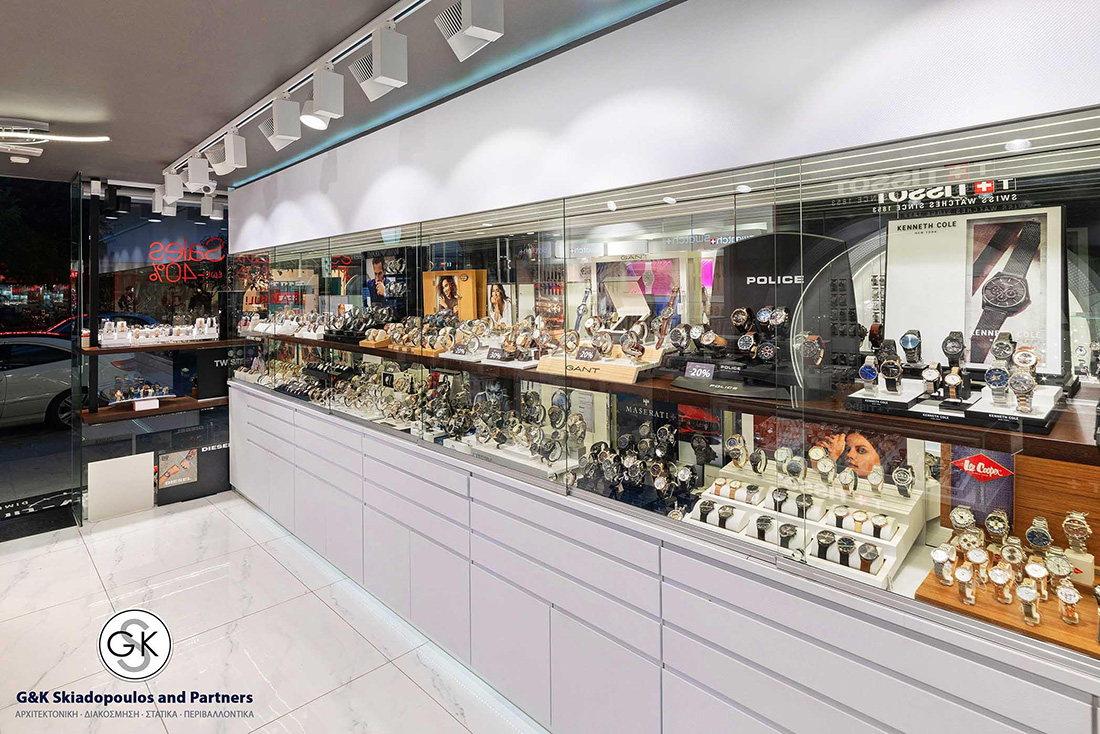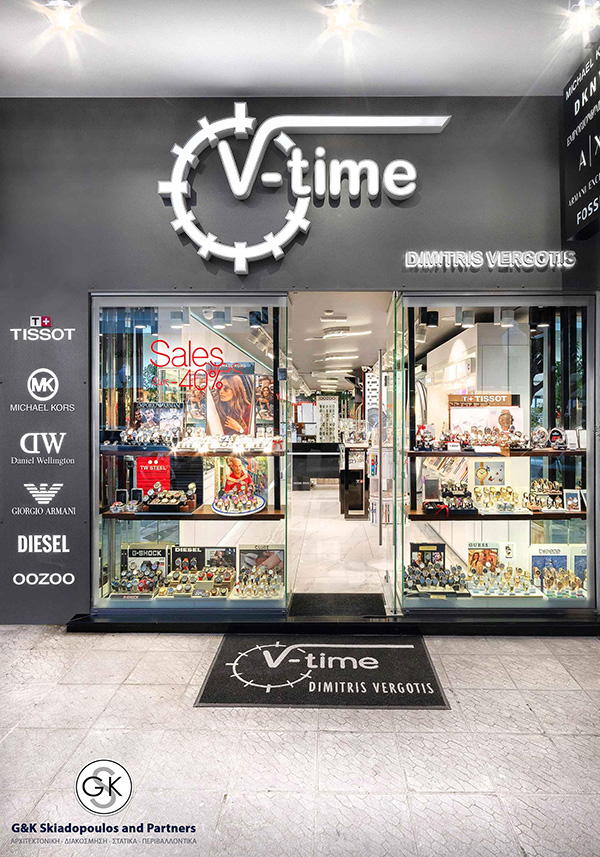 FILE
Authors: George Skiadopoulos; G&K Skiadopoulos and Partners
Client: DIMITRIS VERGOTIS
Photos: V.Hatzikelis Studio Photography & Videography
Location: Rhodes Island, Greece
Year: 2019
Text provided by the authors of the project.