Spread between three floors, The Birdyard is based on a three-act spatial choreography that begins at the street. Large arched storefront windows reveal a bright split-level bistro, a Spartan, grayscale space defined by white walls, black furnishings and rigid strip lighting. The poverty in colour sets the stage for a mesmerizing display of richly textured tapas and mezes constantly emerging from the kitchen.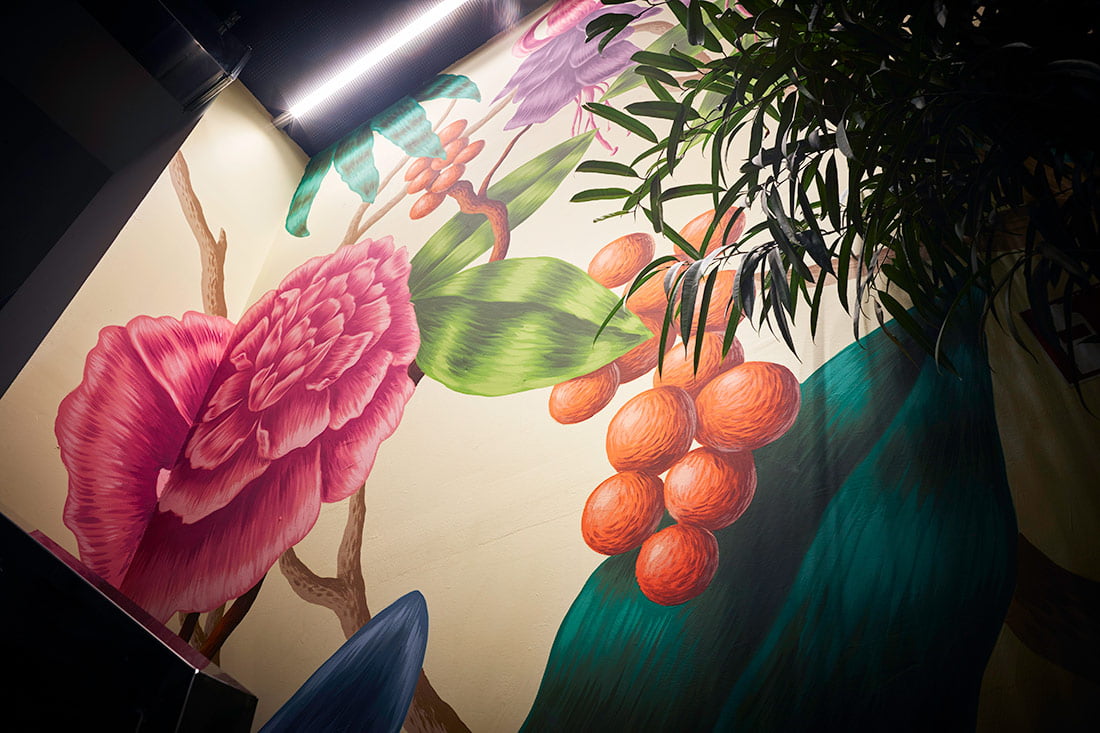 The second act is the kitchen itself. Open to the bistro on both levels and clad entirely in stainless steel, the kitchen appears mechanical in nature, a gastronomical laboratory. The kitchen acts as a buffer between the front bistro and a subterranean bar. As if an extension of the kitchen's mechanical systems, a stainless steel stair leads down to a large basement space. Diametrically opposed to the bistro, the bar is dark and saturated in colour. Floor to ceiling, hand painted murals depicting birds and foliage at a magnified scale create an immersive environment, an ant's eye view of the world. Back-lighted tables and bar counters are illuminated beacons in the dark.
The bathrooms are divided from the rest of the space by a freestanding curved wall clad in stone and mirror strips. A roughly carved cylindrical stone basin, calling to mind an ancient baptismal font, is displayed at the centre.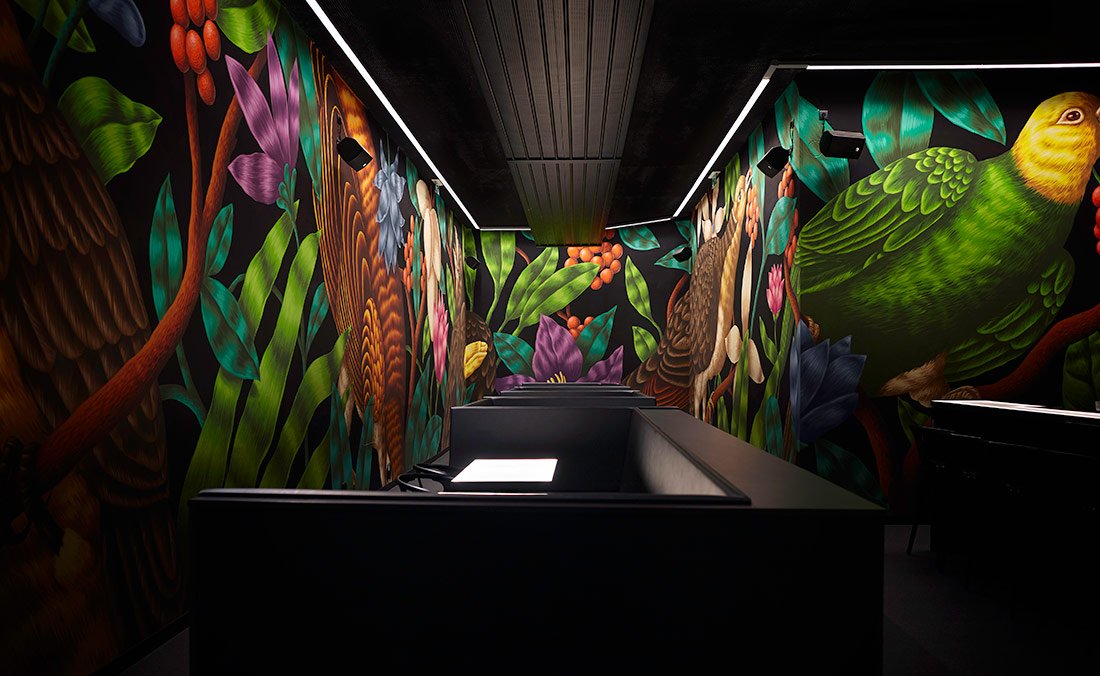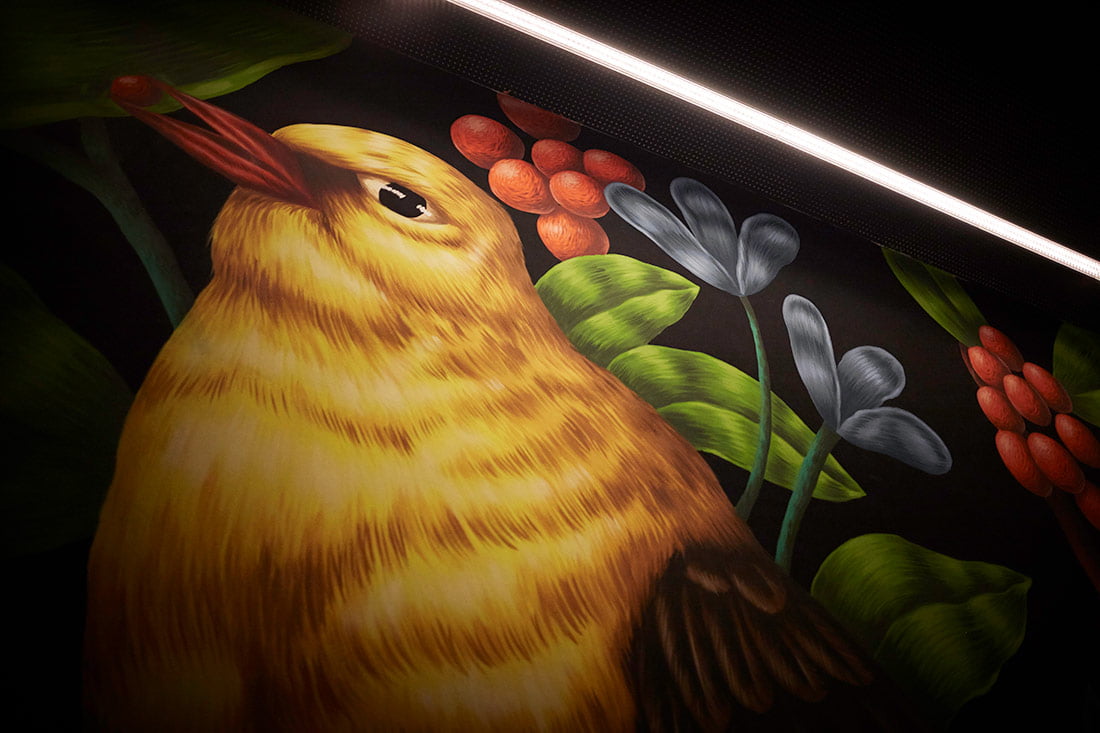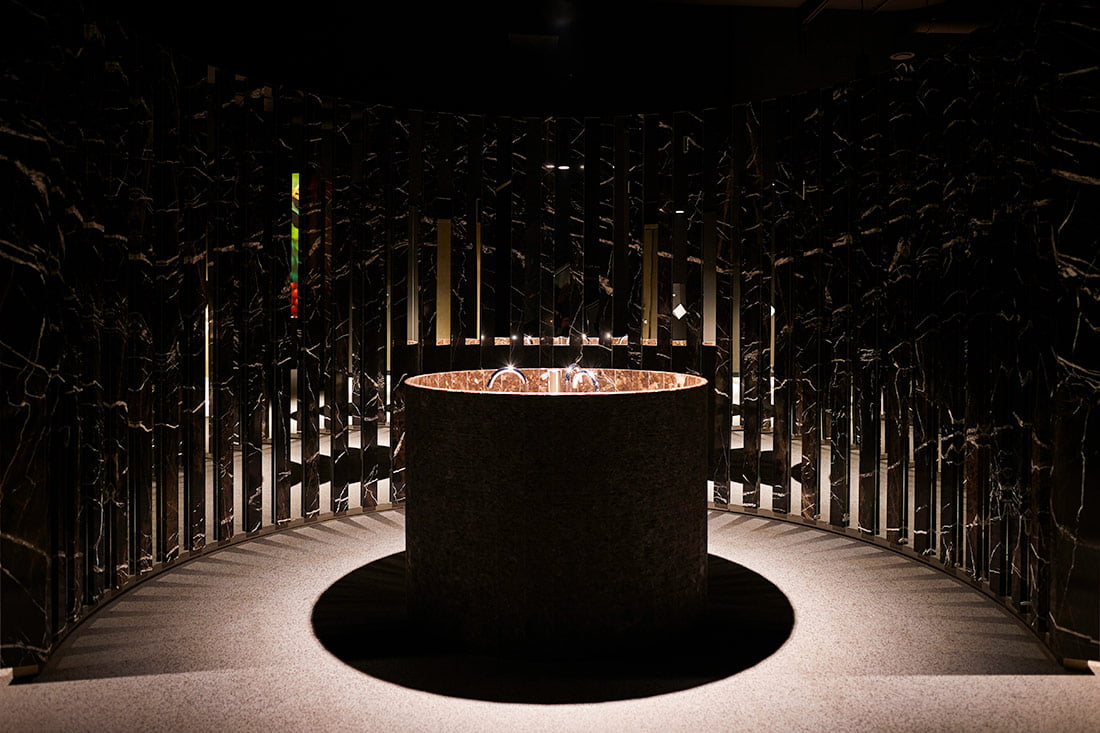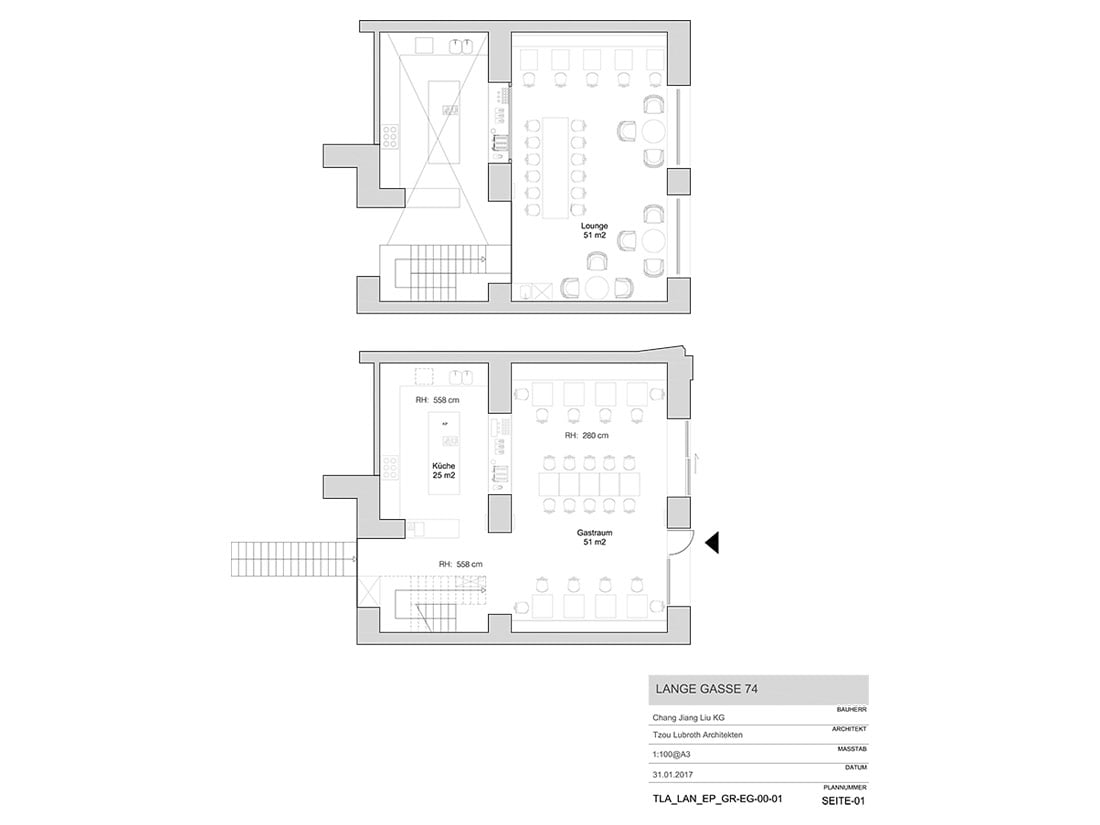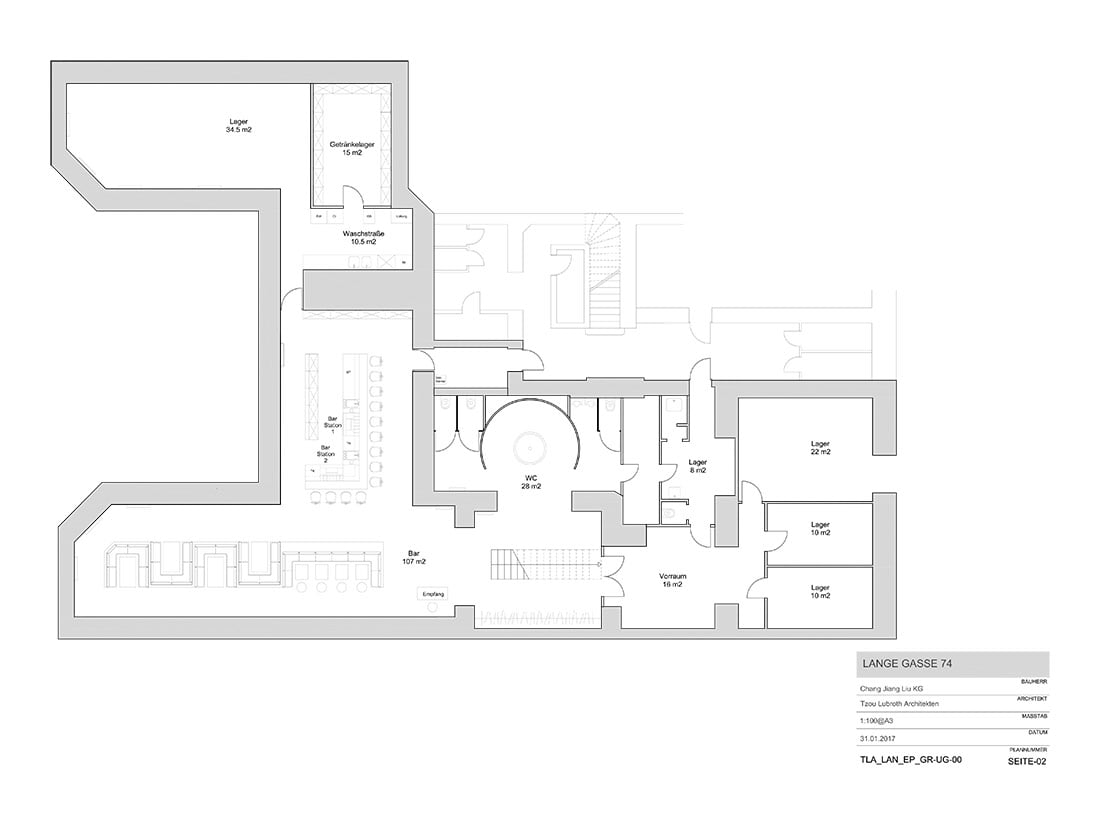 FILE
Authors: Tzou Lubroth Architekten, Atelier Olschinsky
Photos: Atelier Olschinsky
Client: Mama Liu and Sons GmbH
Year of completion: 2017
Location: Vienna, Austria
Surface: 320 m2
Check out the BIG SEE event here: Interiors 180° / Big See Awards / Month of Design 2018