Sport park Jama spans across almost two hectares and is located in the wider center of the city in the "heart" of city sport center next to the ice hockey stadium, national tennis center and national football stadium. Park is formed by two levels that adapt to the topography of the site.
The upper "urban" level is conceived as a promenade with a café with green atrium and a view, terraces, playgrounds, amphitheater, with benches and parklights, with regular grid of fruit trees. The lower "wild" level is designed as a scheme of circles connected with pavements where there is a natural pool occupied by fishes and insects, large groups of trees, bunches of shrubs and grasses, workout, various rest areas with group of benches and lampposts. The many of park's natural elements, especially the existing trees, were preserved while more than 180 new trees were planted alongside them.
What makes this project one-of-a-kind?
Sport park Jama could be considered as an unique transformation of brownfield into contemporary public space as a result of the architectural competition. The concept of the Park is formalized as former trace of the original cycling oval converted into a new pedestrian and cyclo promenade.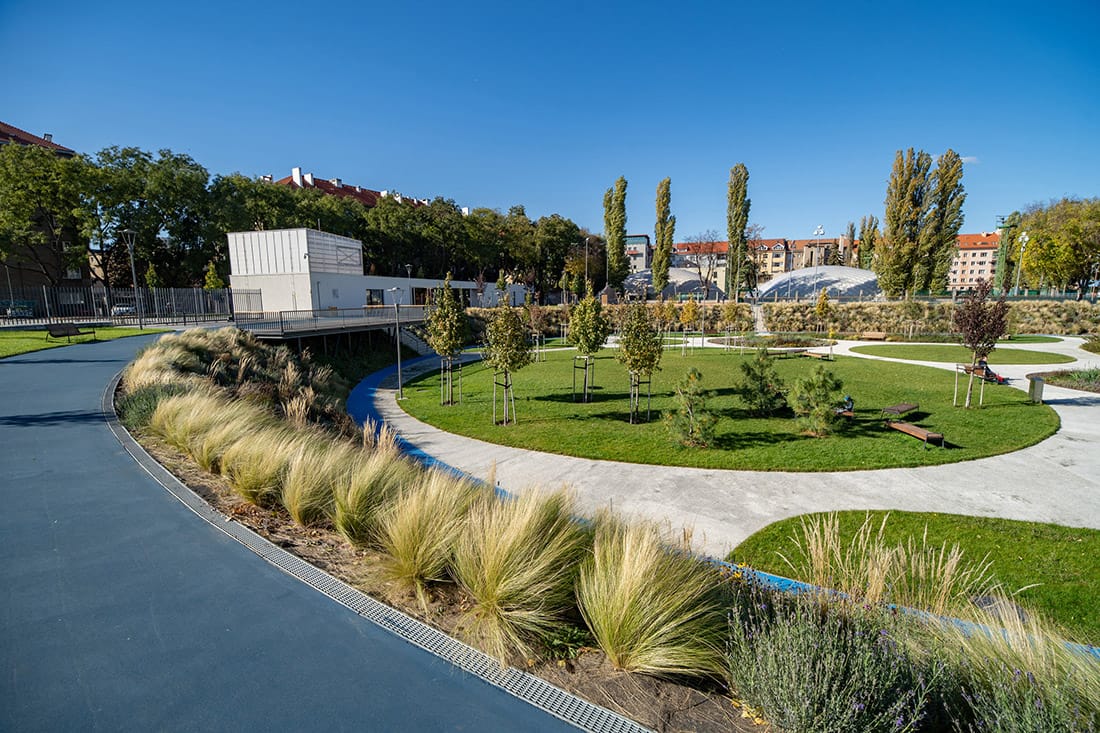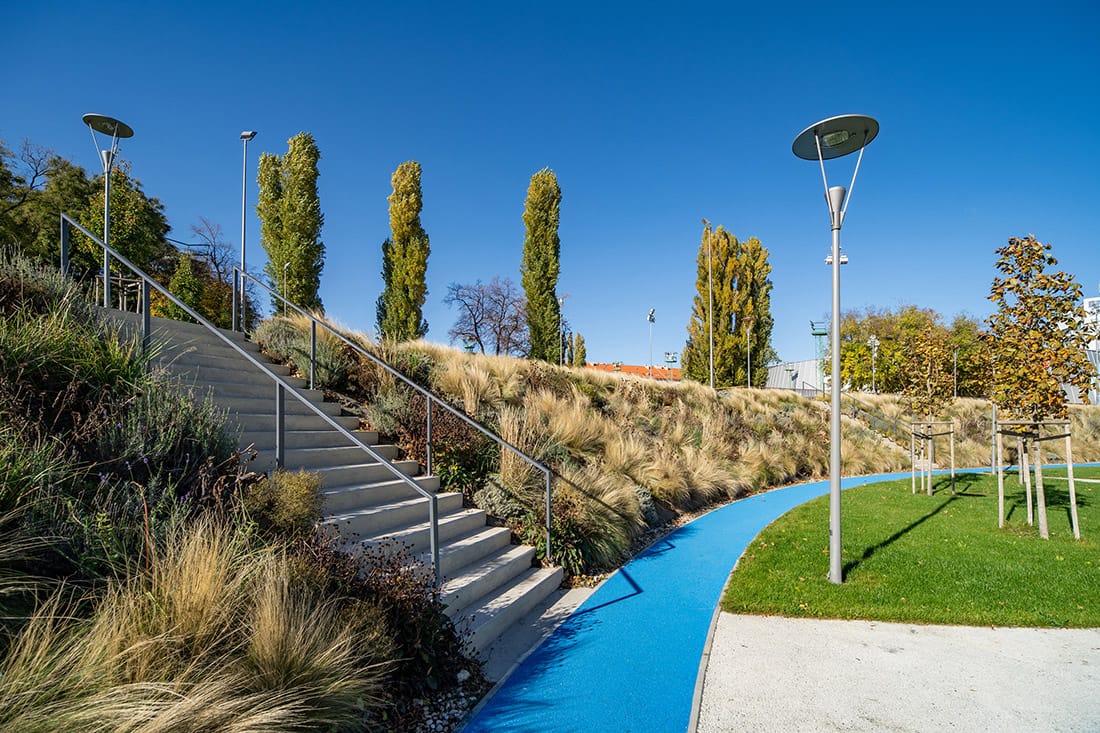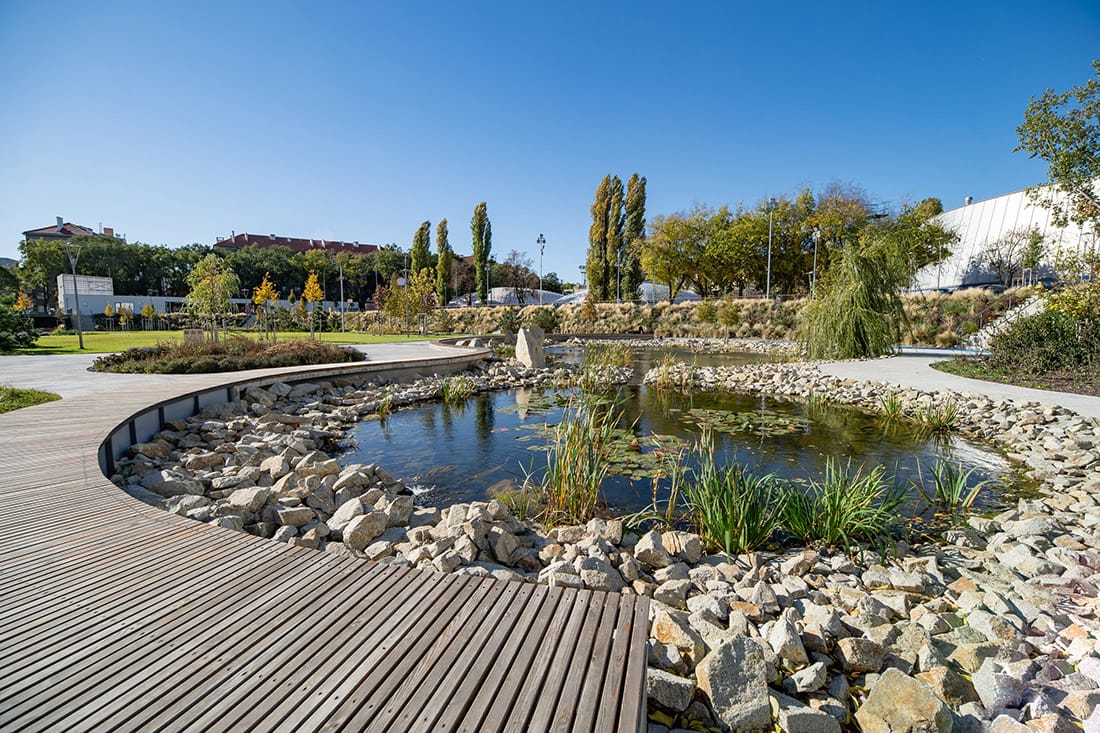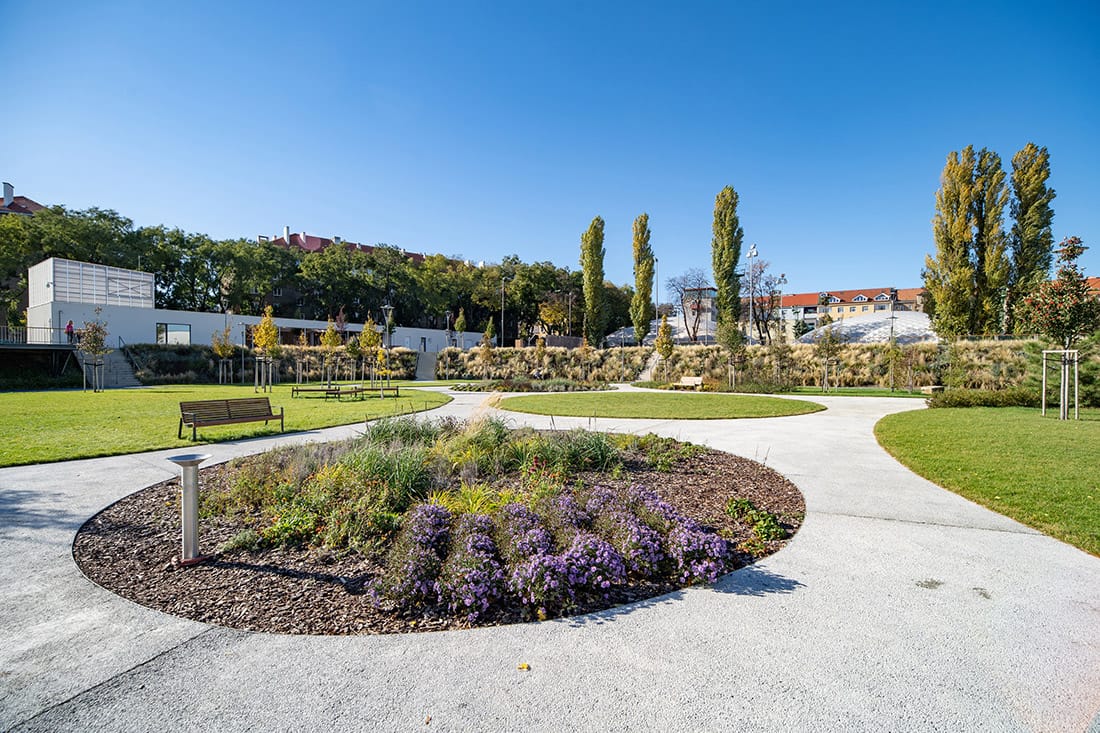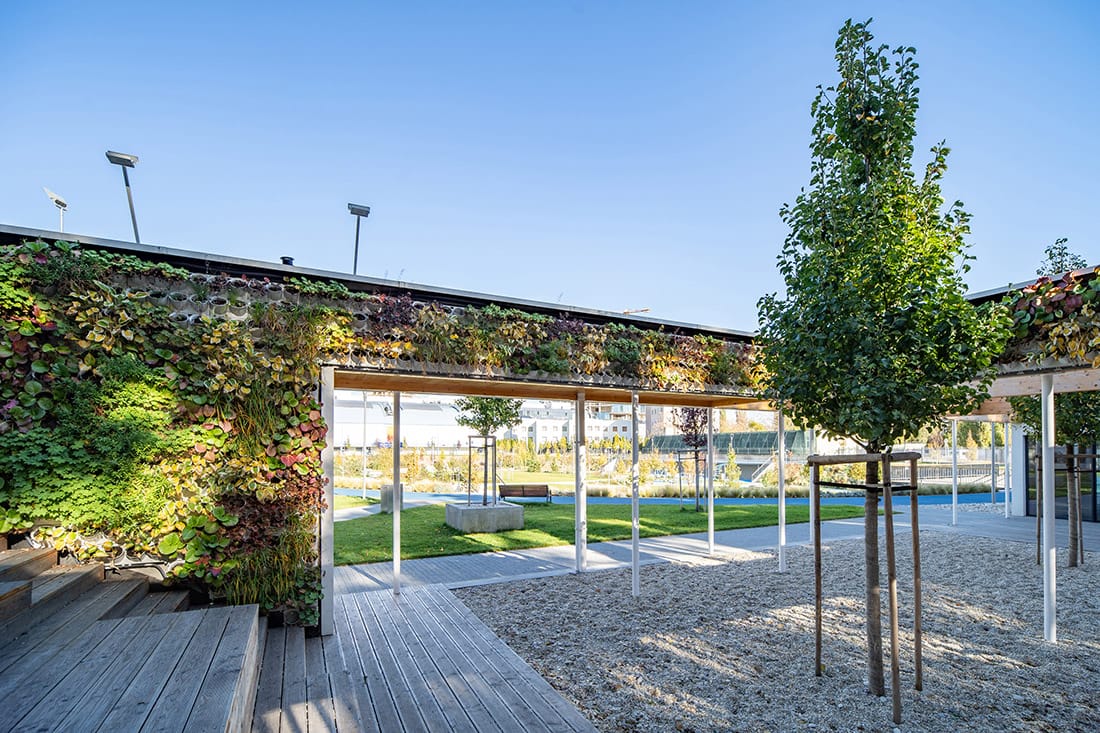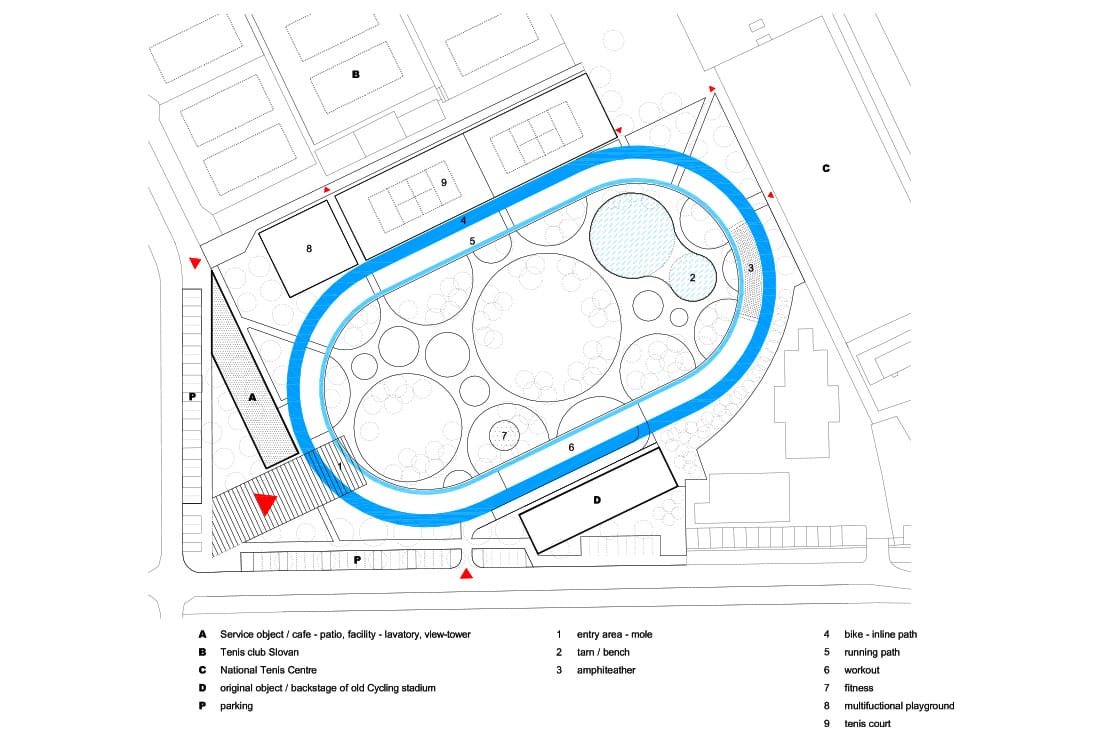 FILE
Authors: Martin Berežný, Katarína Boháčová-Fejo, Daniel Šubín / BAAR and Eugen Lipka (landscape)
Client: District of Bratislava – Nové Mesto, Rudolf Kusý (Mayor)
Photos: Matej Kováč
Location: Bratislava, Slovakia
Year of completion: 2017
Total area: 17.655 m2
Site area: 17.655 m2
Text provided by the architects.