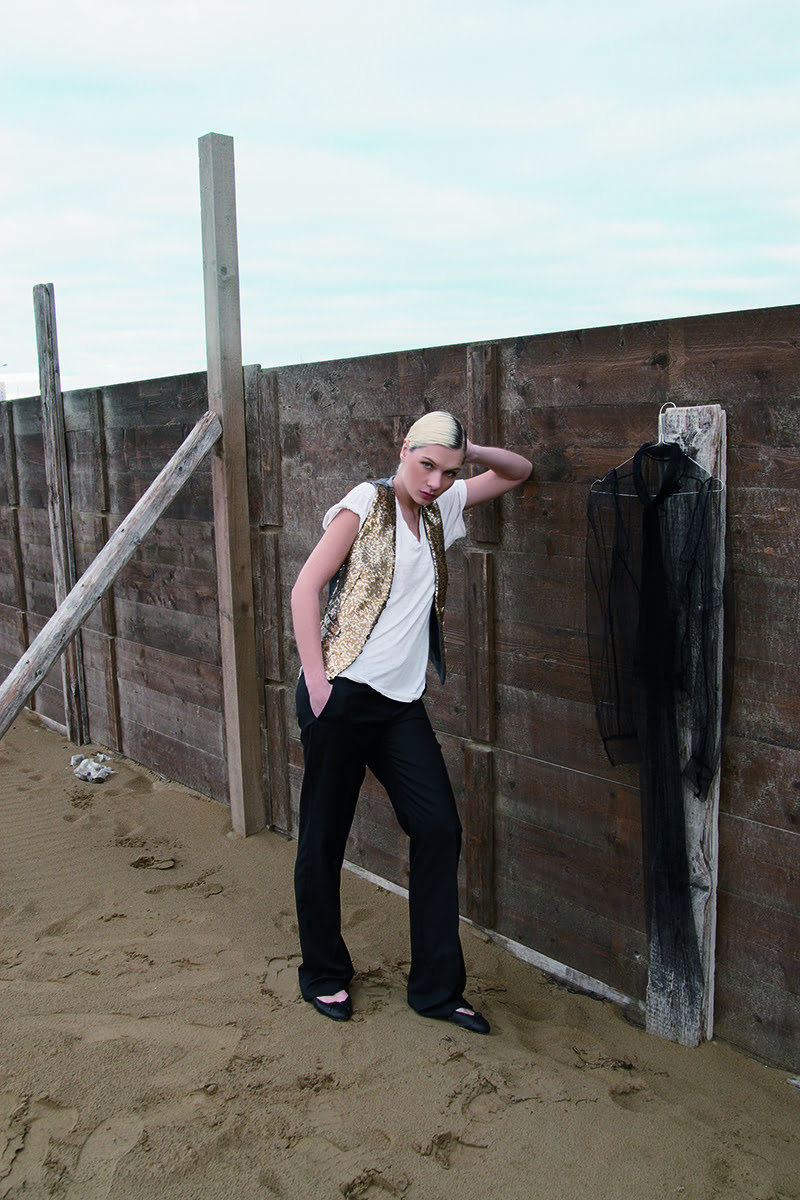 Trieste, Italy.
Her favourite place she would often visit before meeting Y. Up until August 2016 when she met HER, let her come closer, and completely surrendered to her. She gave her everything. Love, attention, touches, intimacy, she even gave her herself. She dedicated all her moments to her, she took care of her needs, she placed her needs above her own, she wanted to please her, and she was always the one who was right. She would often supress her own wishes, maybe even discard them.
However, it was never enough. What she got back in return was most of the time rather scarce since, unfortunately, there was almost nothing given by the other side. And she had to be satisfied with this small percentage of love, tenderness, and attention. There were days, months when she was giving a lot, but she got little in return. She was trying to find her own balance by constant giving, by investing her energy into a relationship which was, unfortunately, one-sided. At the end she was always the one guilty of everything. She was accused of giving nothing, of being the worst one, and of being too demanding. Regardless of all the accusations, negligence and other things caused by Y, she still loved her immensely. She became forever anchored in her heart where she will remain forever.
Why this is so? For the reason of pure love. And you can do anything out of love. Really anything!
In memory …forever…Y
Thank you.
Natalija wears a turquoise jersey dress by Oktober;
Maja wears a black Sportmax tuxedo jacket, Max Mara; black trousers Sportmax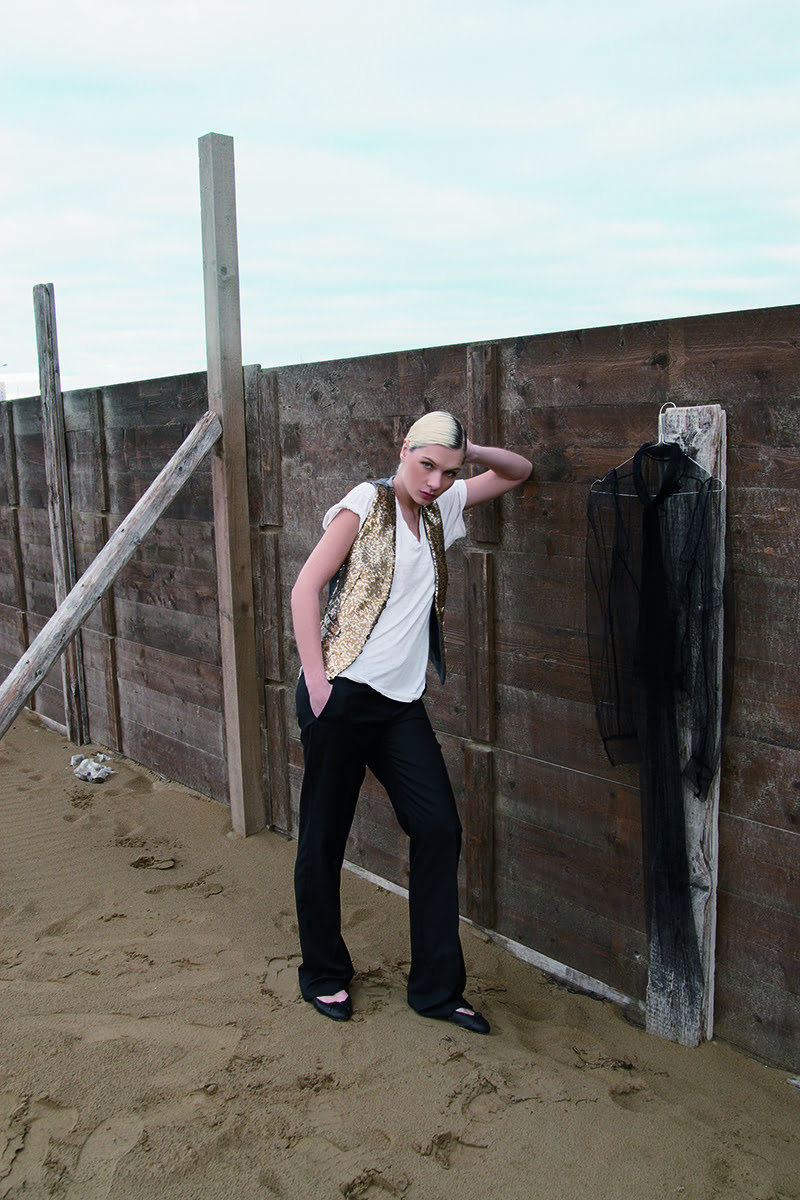 Maja wears sequined vest by Max Mara;
black trousers by Sportmax, Max Mara;
T-shirt stylist's own;
black ballet pumps stylist's own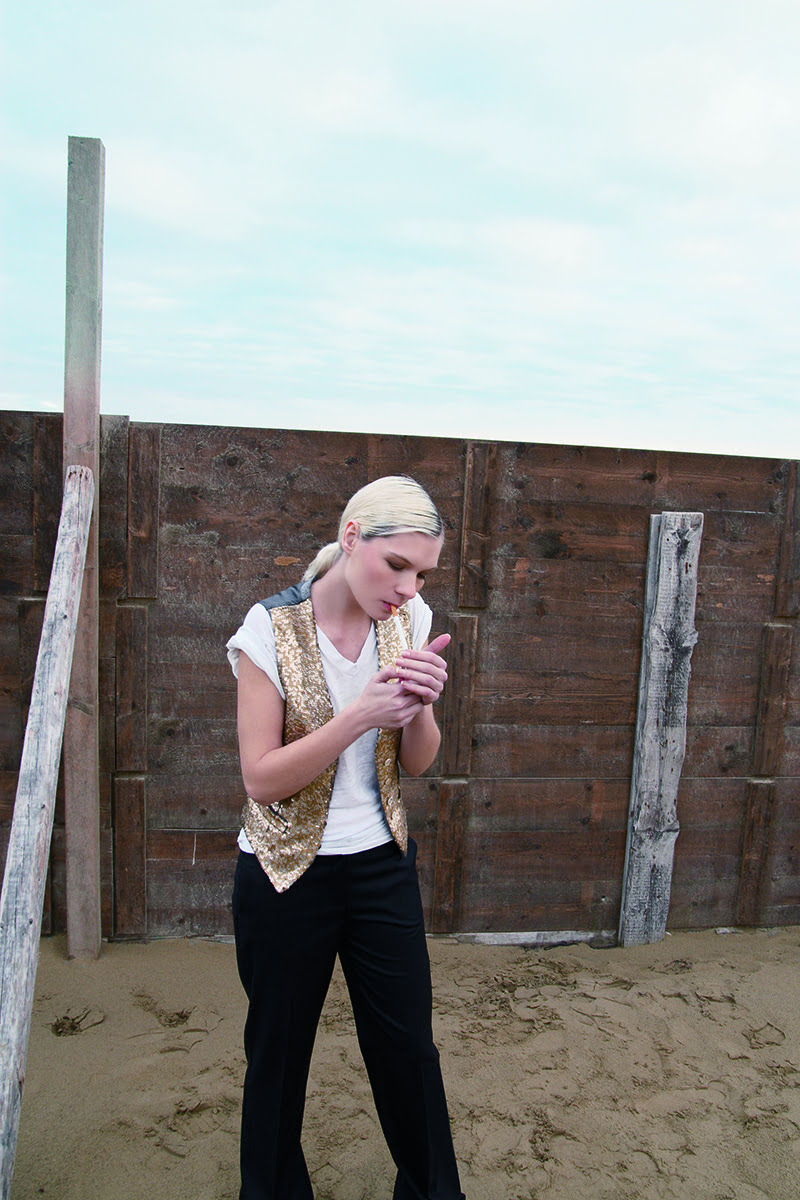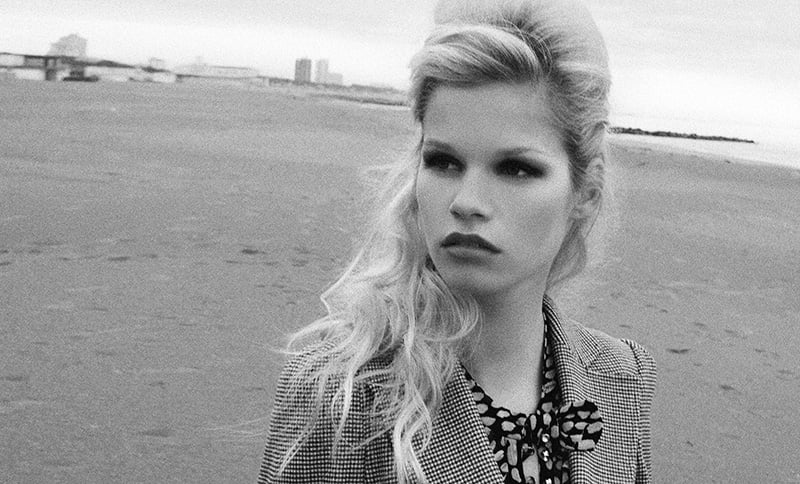 Natalija wears silk blouse by Malene Birger, Vale Novak -Trgovina s konceptom;
jacket by La Perla;
tights and boots stylist's own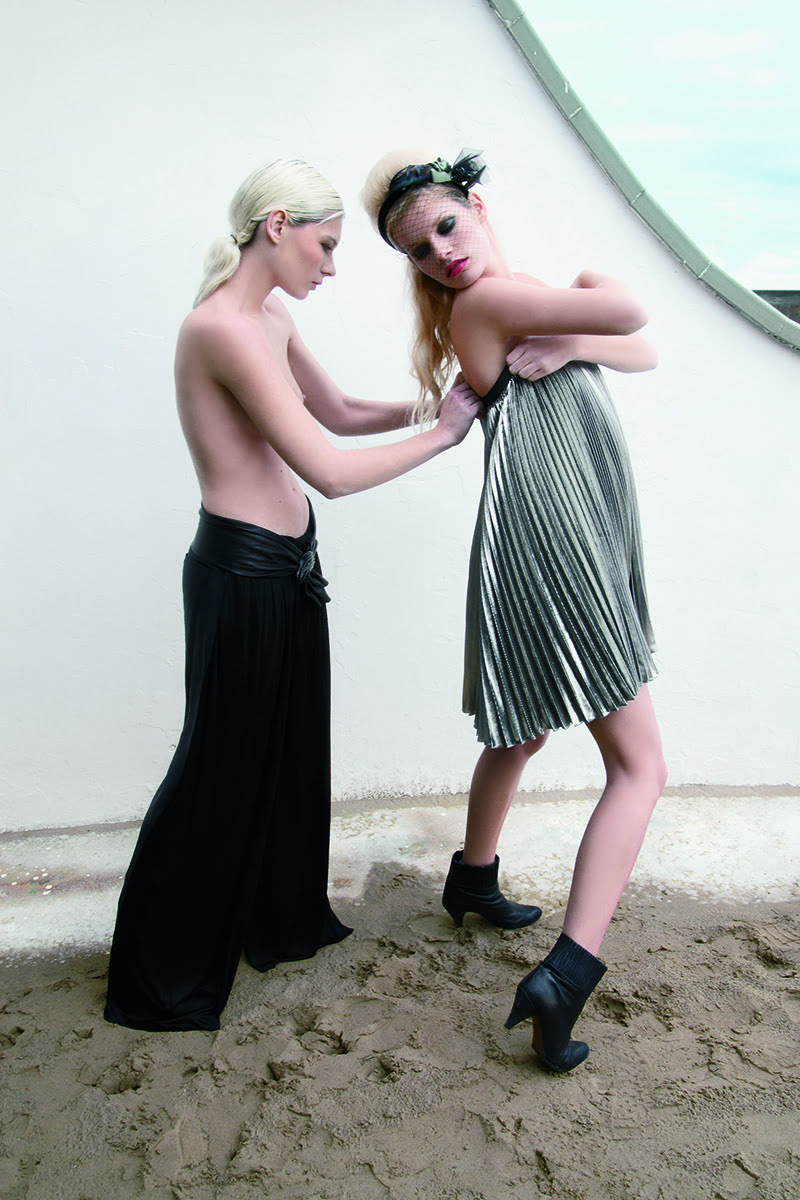 Natalija wears a silver skirt, worn as a dress, by Max Mara; headband Sportmax, Max Mara; ankle boots stylist's own
Maja wears black flare pants and belt by Oktober; boots stylist's own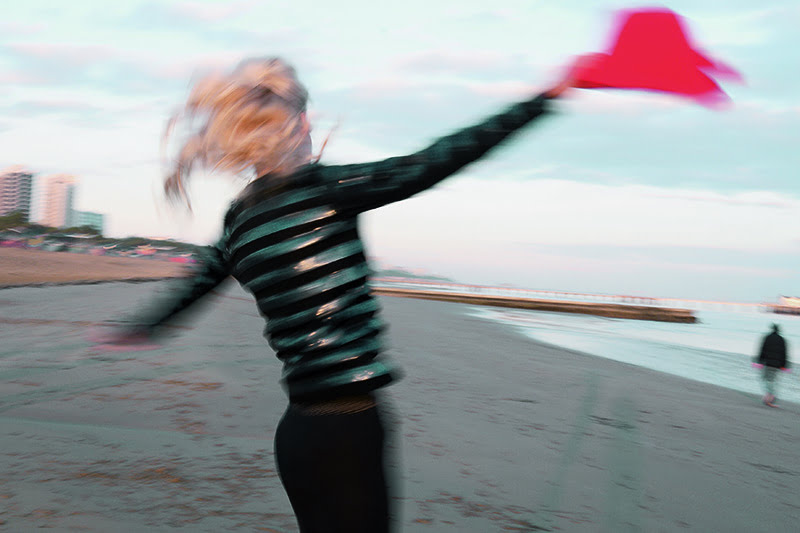 Natalija wears sequined Max Mara sweater; red hat Muhlbauer, Vale Novak – Trgovina s konceptom;
tights and boots stylist's own
Photography and AD: Špela Kasal
Styling: Ajda Metlikovič
Make up: Petra Hartman
Hair: Nejc, Mare Dresura Frizure
Models: Natalija @ Bronz and Maja
Assistance: Matej Baudi
Retouch: Sanja @ Alten