The classic design of the early-20th-century style apartment in Ljubljana city centre with transient rooms, long hallways and access to the balcony only through the bathroom was an inappropriate home for a young family.
With the destruction of all unnecessary walls that have previously separated the rooms, a circular path has formed through the apartment. The living quarters are connected through a bright balcony, which is now accessible from both the kitchen, as well as from the living room. An island was created in the middle of the apartment, where the sanitary part is located. Despite its small size, a bathtub was placed in the bathroom, from where we can observe the stars in the evening through a new window.
The weekends are often used for cooking and socializing with friends, so the kitchen with the dining room was moved into the larger room. A stove is positioned so that the chef has a beautiful view of the city through the canopy of the trees but is still a part of the group at the same time. The large storage cabinet on the other side hides the high elements while separating the living space from the more intimate bedroom, which is hidden behind the door.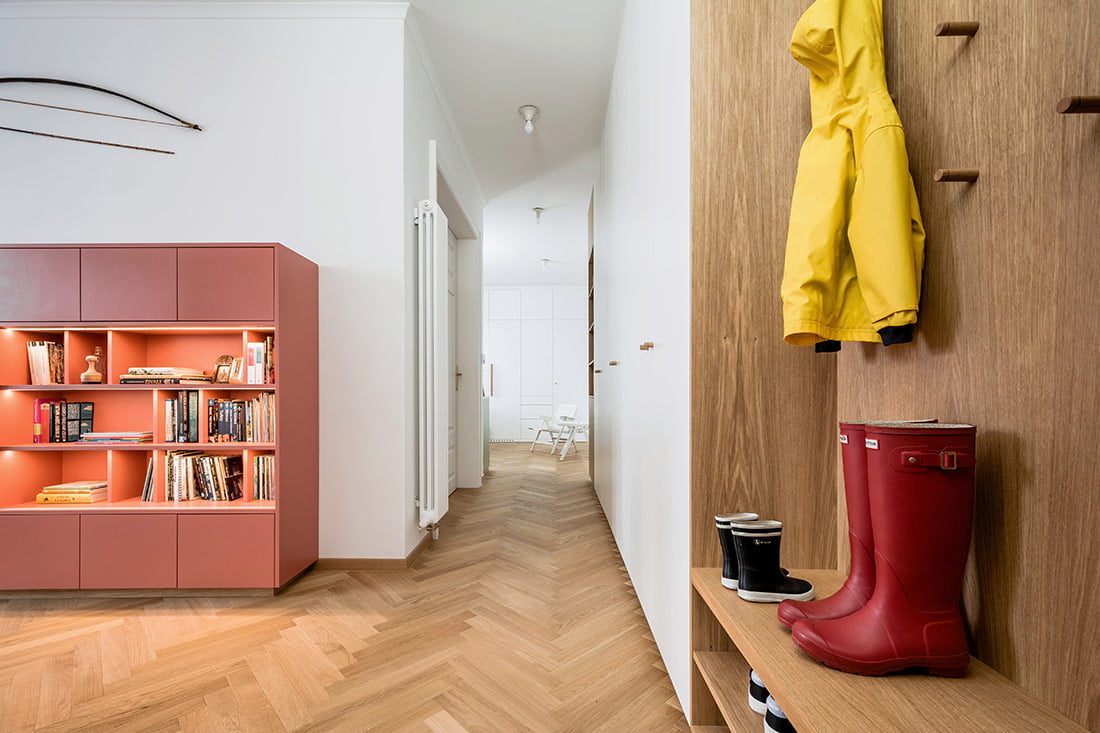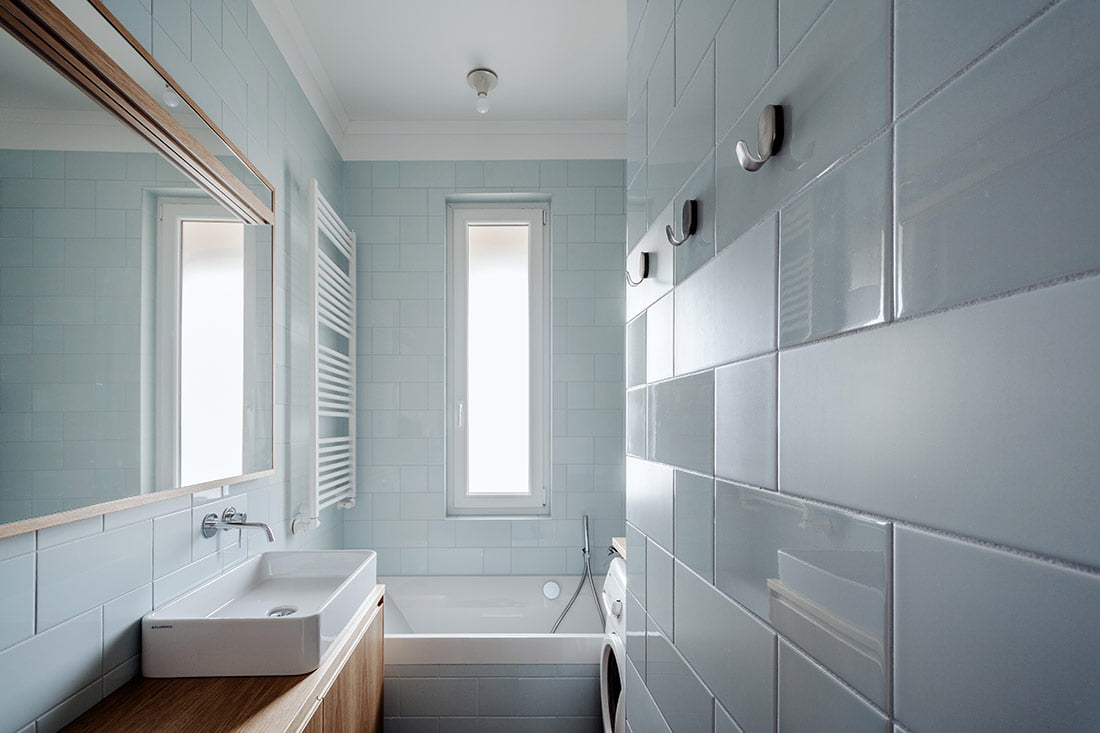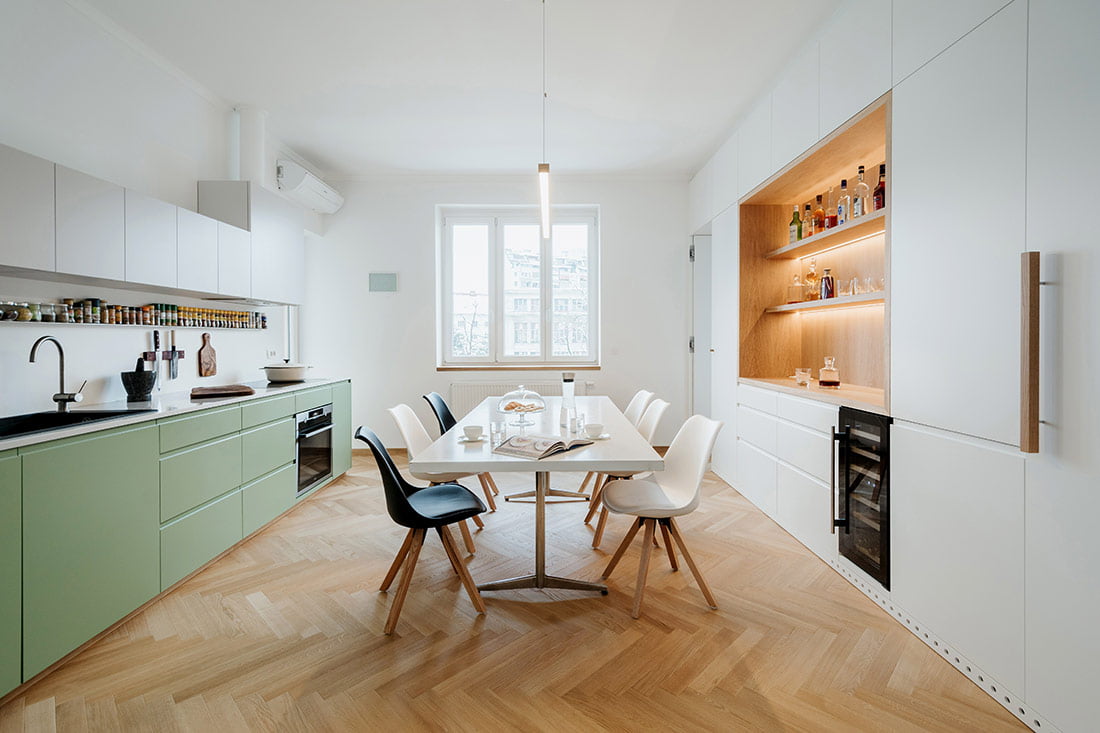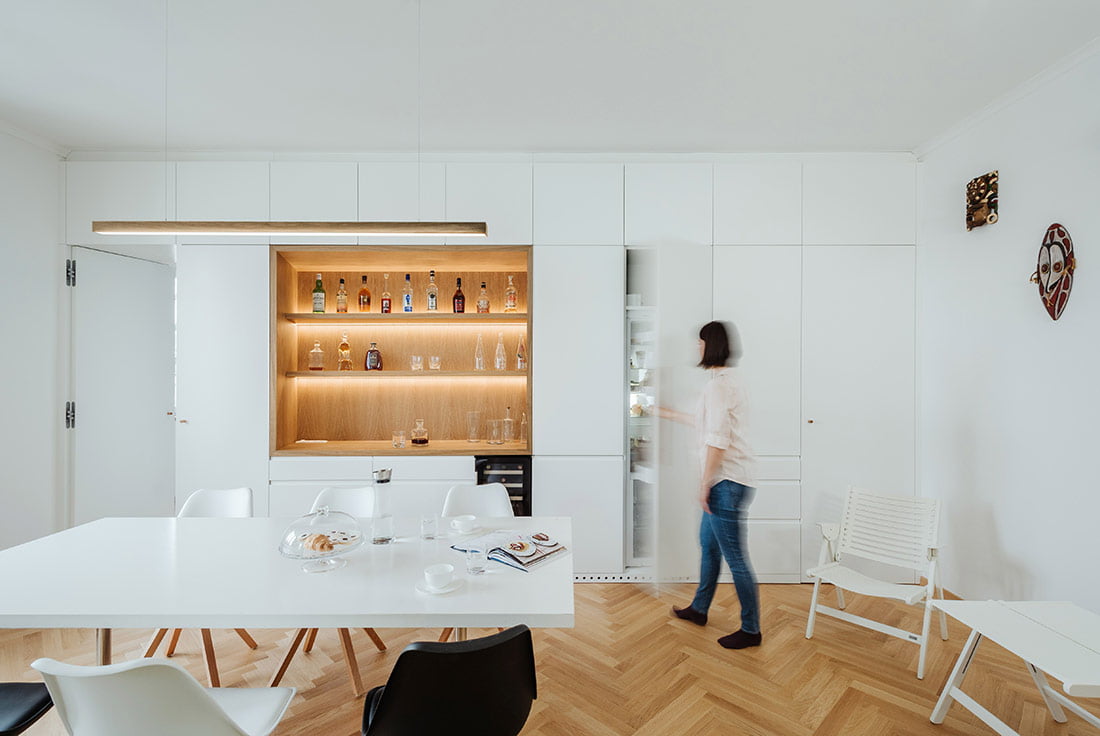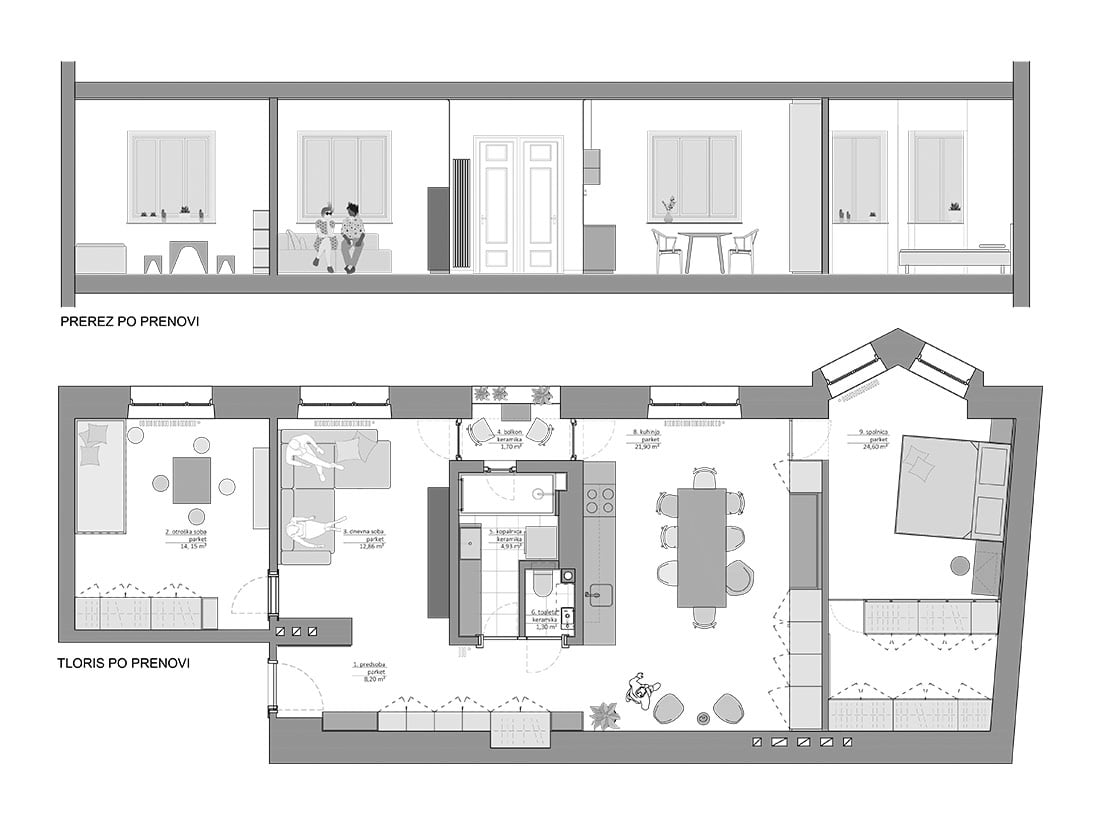 FILE
Author: Brina Vizjak
Photos: Teodor Hribovšek
Client: private
Year of completion: 2017
Location: Ljubljana, Slovenia
Check out the BIG SEE event here: Interiors 180° / Big See Awards / Month of Design 2018